Did you know?
"
Group Captain Peter Townsend CVO DSO DFC and Bar, publicly best remembered for his romance with Princess Margaret in the 1950s, served at Acklington during the Second World War. He piloted one of the three Hawker Hurricanes that shot down a Heinkel 111 on 3 February 1940 near Whitby, the first Luftwaffe aircraft to crash on English soil during the war.
"
| | |
| --- | --- |
| Also known as: | Acklington Aerodrome / RAF Acklington / RAF Southfields / RFC Southfields / Southfields Landing Ground |
| County: | Northumberland |
| Current Status: | Open land / Prison |
| Date: | October 1916 - October 1975 |
| Current Use: | Disused |
| Used By: | RAF (main user) / RAF (Belgian) / RAF (Dutch) / RAF (Polish) / RFC (main user) / RCAF / USAAF |
| Landing Surface Types: | Unpaved, later paved |
| Prominent People: | Peter Townsend |
| Aircraft Roles: | Air-sea rescue / Anti-aircraft co-operation / Fighter (main role) / Fighter-reconnaissance / Trainer (main role) / Transport |
The airfield that eventually became known as Acklington began as a First World War landing ground. Southfields was available to Home Defence fighters of No 36 Squadron from October 1916 to the end of the war. The airfield reopened as Acklington on 1 April 1938 with trainer aircraft of No 2 Air Observers School operating from the site until it became a designated fighter station at the beginning of the Second World War.
The first fighters to be based at Acklington were Gloster Gladiators of No 152 Squadron with more squadrons soon arriving as Hawker Hurricanes and Supermarine Spitfires replaced the biplanes. Spitfires from Acklington assisted with the evacuation of Allied forces from Dunkirk before station aircraft subsequently played a large part in the Battle of Britain. The airfield's defining moment came on 15 August 1940 as a large force of Heinkel 111s, escorted by Messerschmitt Bf 110 heavy fighters, attempted to attack the general area from Scandinavia with the aim of stretching an RAF fighter force that was already engaged with Luftwaffe raids in southern England. Fighters from Acklington and other east coast airfields met them over the North Sea and their actions, in addition to heavy flak when the enemy aircraft reached land, meant that the Luftwaffe lost fifteen aircraft while the RAF lost none. This has been described as one of the most significant individual encounters of the Battle of Britain.
From May 1941 Bristol Beaufighter night fighters were based at Acklington to counter the threat from nocturnal Luftwaffe raids. Activity for the rest of the Second World War primarily consisted of convoy patrols, aircraft conversion and night fighting duties. Various squadrons operated Boulton Paul Defiants, Douglas Havocs, Hawker Typhoons and North American Mustangs from the airfield.
Acklington was refurbished over a quiet few months in the second half of 1944 before No 59 Operational Training Unit reformed to briefly fly Typhoons between 26 February and 6 June 1945. A return of front line fighter squadrons flying de Havilland Mosquitoes and Gloster Meteors followed but the Armament Practice Station became firmly established here in May 1946. It operated a diverse number of aircraft to assist with air-to-air firing accuracy for many visiting squadrons before disbanding in July 1956. From 27 July of that year the airfield became a mixed jet fighter and Search and Rescue helicopter station, No 6 FTS then replacing the Gloster Javelins and Hawker Hunters of Nos 29 and 66 Squadrons in August 1961 and remaining until 1968. Westland Wessex Army support helicopters of No 18 Squadron continued flying until August 1969.
Despite a prison being designated to be on the site the same year, Westland Whirlwind Search and Rescue helicopters continued flying from Acklington until they finally left for Boulmer in October 1975. The three runways had been ripped up in 1974 and the landing ground destroyed by opencast mine workings to leave only the western perimeter track. A second prison named Castington opened in January 1983 for young offenders until both establishments merged in 2011 and became HMP Northumberland. The prison incorporates the post war Gaydon hangar, a mess building and former workshops. Acklington originally had two pre-war Type F hangars that were later joined by a Bellman and sixteen Blisters during the Second World War.
Many RAF personnel frequented the nearby pub, The Railway Inn, where photographs of the airfield are on display. A memorial plaque honouring the sacrifices made by 29 aircrew who served at Acklington during the Second World War and died in local crashes was unveiled in 2011 in St John the Divine Church at nearby Red Row.
The following organisations are either based at, use and/or have at least potentially significant connections with the airfield (as at 01/09/2011):
Acklington Parish Council - 

north side of airfield

East Chevington Parish Council - south

 side of airfield

HMP Northumberland
St. John's Church, Chevington
The Railway Inn
Notable Past Associated Organisations:
HMP Acklington
HMP/YOI Castington
The following alternative information/mass media sources have at least potentially significant connections with the airfield (as at 31/12/2015):
Acklington Parish
Amble and District Local History
Main unit(s) present:
No 1 Fighter Command Servicing Unit
No 1 Sqn
No 2 AOS
No 3 Aircraft Delivery Flight
No 3 TEU
No 4 Aircraft Delivery Flight
No 6 FTS
No 7 ATC
No 7 ATS
No 13 Gp TT Flight
No 18 Sqn
No 19 Sqn
No 23 Sqn
No 24 (Base) Defence Wing
No 25 San
No 29 San
No 32 Sqn
No 36 Sqn
No 41 Sqn
No 43 Sqn
No 46 Sqn
No 54 Sqn
No 56 Sqn
No 59 OTU
No 63 Sqn
No 64 Sqn
No 65 Sqn
No 66 Sqn
No 72 Sqn
No 74 Sqn
No 79 Sqn
No 85 Sqn
No 91 Sqn
No 92 Sqn
No 111 Sqn
No 130 Sqn
No 140 Sqn
No 141 Sqn
No 147 Airfield
No 152 Sqn
No 164 Sqn
No 167 Sqn
No 198 Sqn
No 202 Sqn
No 219 Sqn
No 222 Sqn
No 228 Sqn 
No 245 Sqn
No 247 Sqn
No 257 Sqn 
No 258 Sqn
No 263 Sqn
No 264 Sqn
No 266 Sqn
No 275 Sqn
No 278 Sqn
No 288 Sqn 
No 289 Sqn
No 291 Sqn
No 309 Sqn 
No 315 Sqn
No 316 Sqn
No 317 Sqn
No 322 Sqn
No 349 Sqn
No 350 Sqn
No 406 Sqn
No 409 Sqn
No 410 Sqn
416th NFS
No 504 Sqn
No 539 Sqn
No 600 Sqn 
No 607 Sqn
No 609 Sqn
No 610 Sqn
No 1460 (Fighter) Flight
No 1490 (Fighter) Gunnery Flight 
No 1490 (TT) Flight
No 1630 (AAC) Flight
No 2718 Sqn RAF Regiment
No 2738 Sqn RAF Regiment
No 2741 Sqn RAF Regiment
No 2765 Sqn RAF Regiment
No 2799 Sqn RAF Regiment
No 2800 Sqn RAF Regiment
No 2803 Sqn RAF Regiment
No 2820 Sqn RAF Regiment
Armament Practice Station, Acklington
Cheviots GC
Fighter Armament Trials Unit
Acklington Airshow, 1965. Courtesy of joninio58
A training rescue operation flown from Acklington, 1967. Courtesy of British Pathé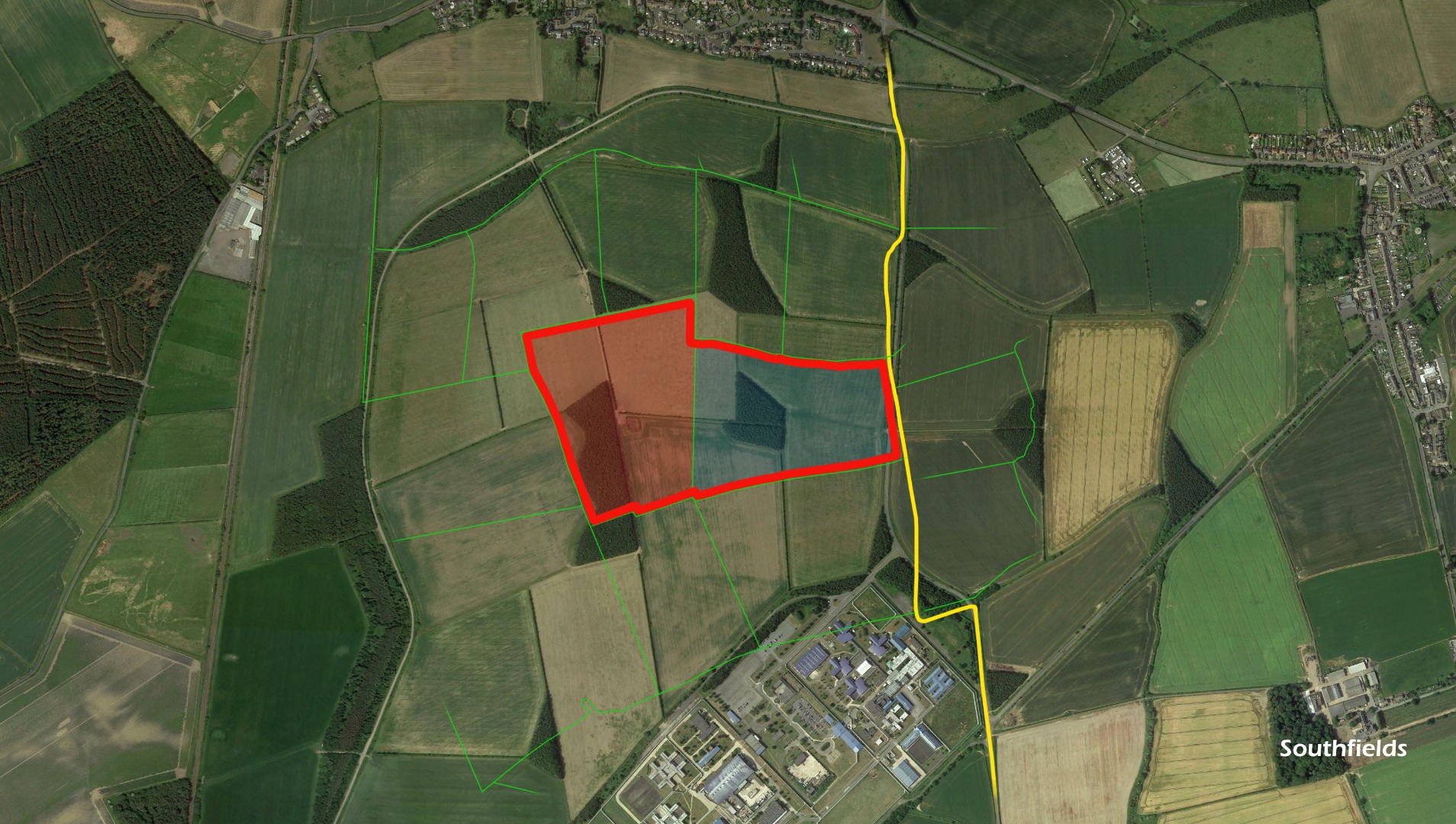 Plan of Southfields. Courtesy of Ed Andrews