Did you know?
"
The widely held idea of the cross of trees here on the landing area supposed to have acted as a guide to pilots is a completely incorrect fact. They would have caused massive problems during flying operations, and in any event only emerged by the first half of the 1920s after Ashington closed. All part of the innumerable myths surrounding Britain's airfields.
"
| | |
| --- | --- |
| Also known as: | Ashington Aerodrome / Potland Burn Surface Mine / RAF Ashington / RFC Ashington |
| County: | Northumberland |
| Current Status: | Opencast coal mine |
| Date: | October 1916 - 1919 (notification of relinquishment 6 November) |
| Current Use: | Disused |
| Used By: | RAF / RFC |
| Landing Surface Types: | Unpaved |
| Aircraft Roles: | Fighter (main role) / Maritime patrol |
After being requisitioned in July 1916, Ashington served as a Flight Station for 'C' and then "B' Flights Flight of No 36 Squadron from the following October. Various fighter types used the airfield for Home Defence duties during World War One until the unit eventually replaced them with Bristol F2bs from the spring of 1918, these aircraft remaining in service after the end of fighting. Airco DH6s of Nos 525 (Special Duty) Flight later transferred from Prawle Point as part of No 256 Squadron in June 1918 to additionally mount anti-submarine patrols. Both elements eventually disbanded during June 1919 and left Ashington to close by the end of that year.
This square-shaped airfield has more recently changed from being farmland to gradually become an open cast coal mine. Ashington remains tangible for the time being, due to an unusual solid structure which served as a bomb store. Its buildings existed in the south-east corner of the site, including two aeroplane sheds and a canvas Bessonneau. Happily Ashington still continues to be remembered due to its excellent combined defensive and deterrent value that helped Britain win World War One.
The following organisations are either based at, use and/or have at least potentially significant connections with the airfield (as at 01/07/2013):
Ashington & Newbiggin Local History Society
Ashington Library
Ashington Town Council
Main unit(s) present:
No 36 Sqn
No 256 Sqn
No 525 (Special Duty) Flight
Photographs from the unveiling of the plaque at Ashington on 1st November 2018, courtesy of Ashington Town Council: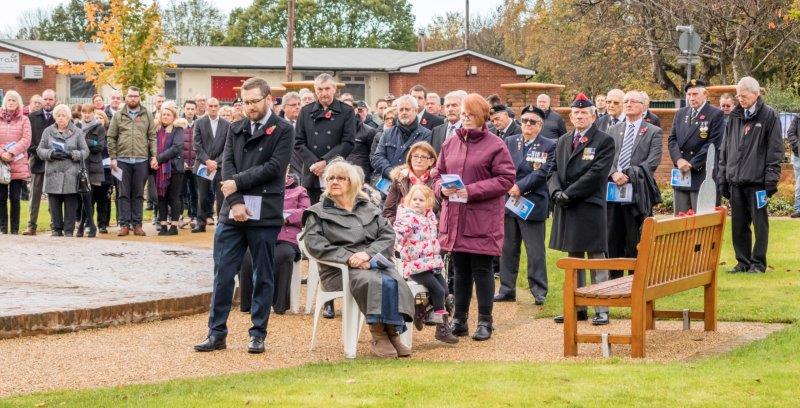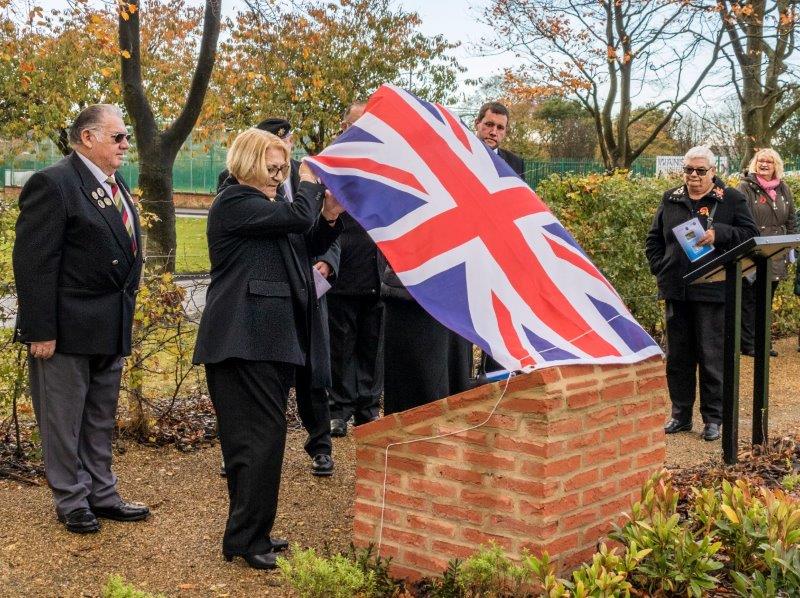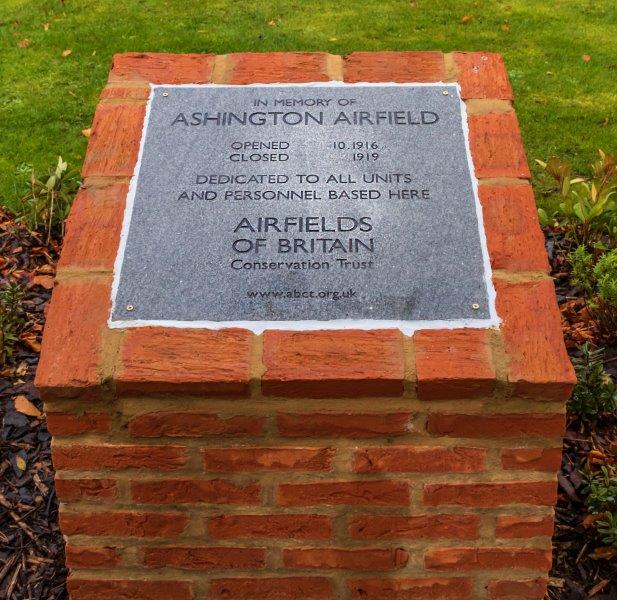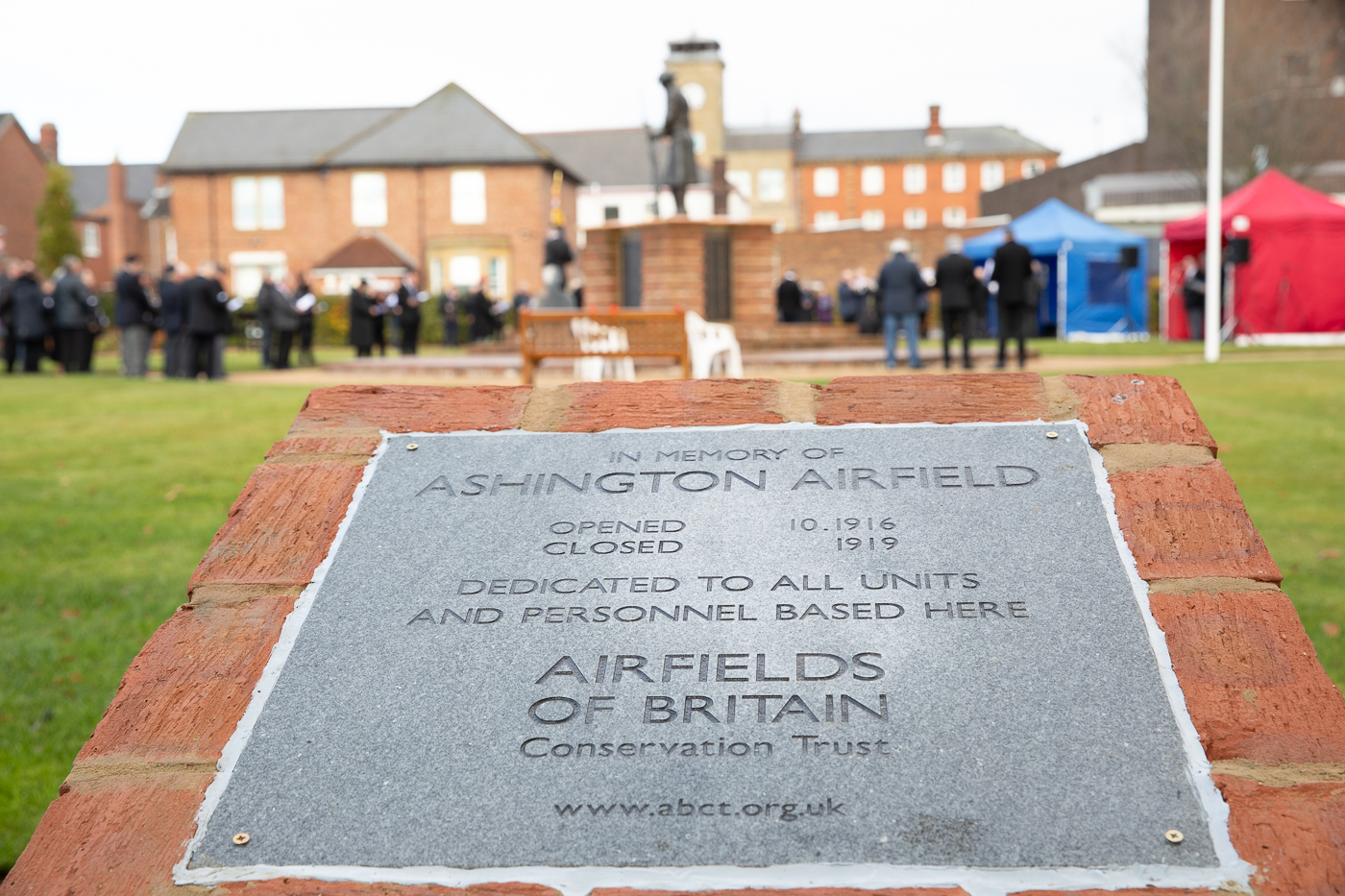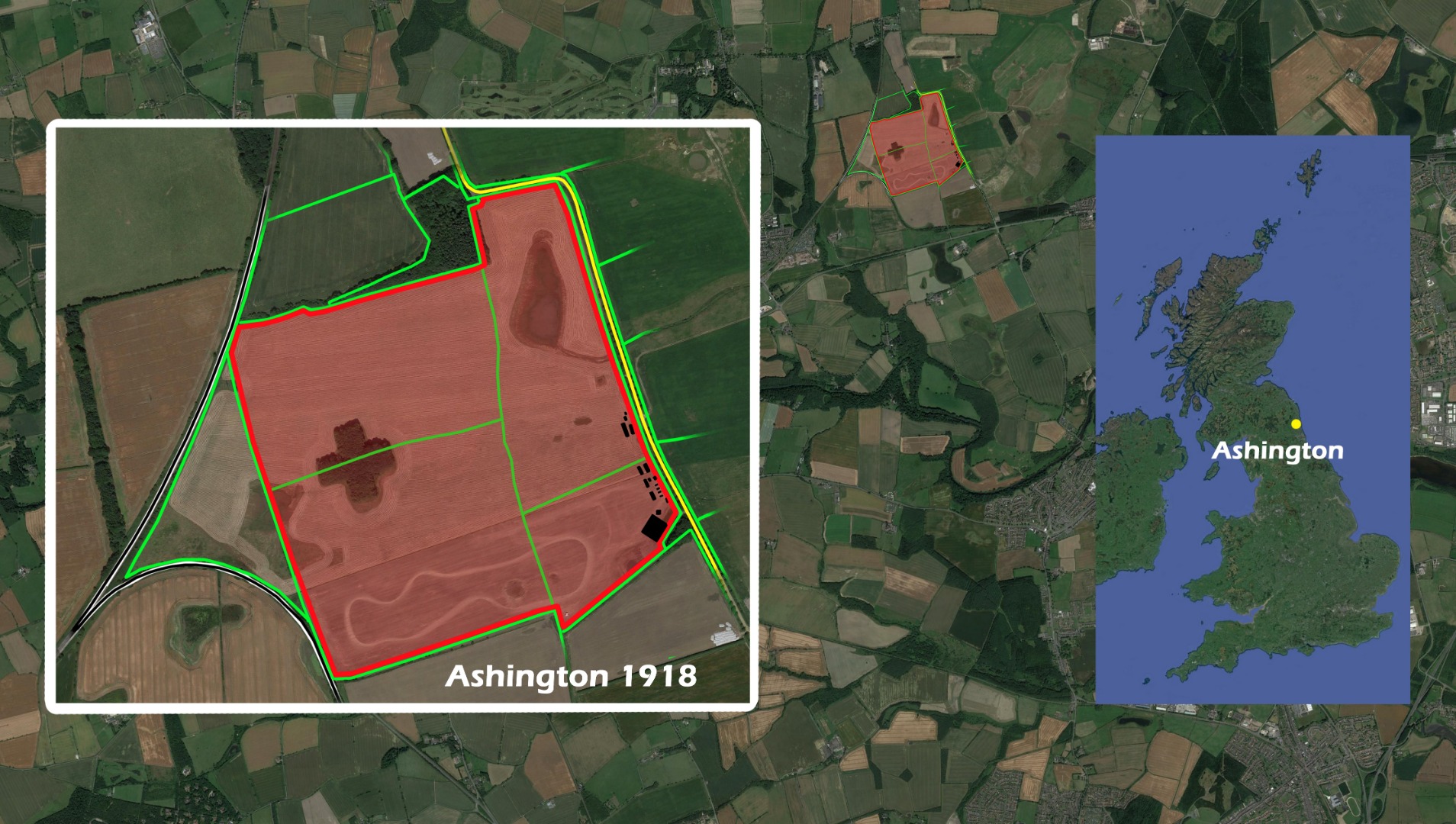 Plan of Ashington, 1919. Courtesy of Ed Andrews