| | |
| --- | --- |
| Also known as: | Elsham Aerodrome / RAF Elsham / RFC Elsham |
| County: | North Lincolnshire |
| Current Status: | Farmland |
| Date: | October 1916 - 1919 |
| Current Use: | Disused |
| Used By: | RAF / RFC |
| Landing Surface Types: | Unpaved |
| Aircraft Roles: | Fighter |
The first airfield near the Lincolnshire village of Elsham served as a Flight Station for 'C' Flight of No 33 Squadron, the unit's other two Flights being based at Kirton Lindsey and Scampton. Approval had originally been given in August 1916 to take up the ground and, once in use, Royal Aircraft Factory FE2 variants flew many defensive fighter patrols from here until Avro 504Ks succeeded them in August 1918.
The Flight after World War One ended eventually moved to Harpswell (later Hemswell) in June 1919, shortly before No 33 Squadron disbanded that month. In November 1919 Elsham received notification of relinquishment and had closed by the end of that year. Two aeroplane sheds comprised of hangarage but farmland does not today hint at any past airfield links. This site should certainly be considered as a separate airfield from the later Elsham Wolds, the only connection of sorts being an access track to three T2 hangars built later in World War Two on the bomber base's extreme east side which briefly ran across the western edge of the earlier grass landing area.
The following organisations are either based at, use and/or have at least potentially significant connections with the airfield (as at 01/09/2011):
Photograph of the plaque at Elsham, 2021. Courtesy of Mike Quinn, Anglian Water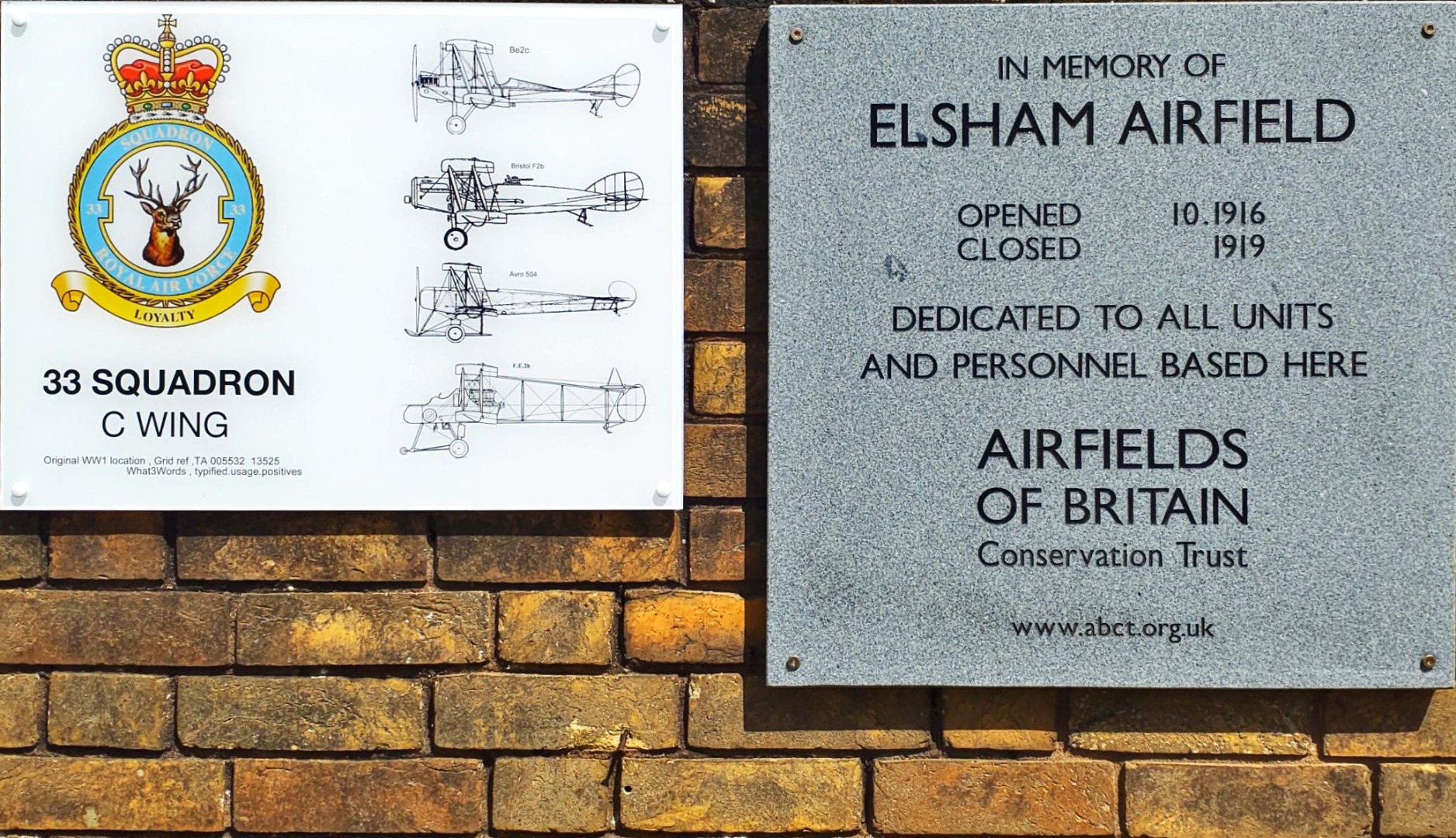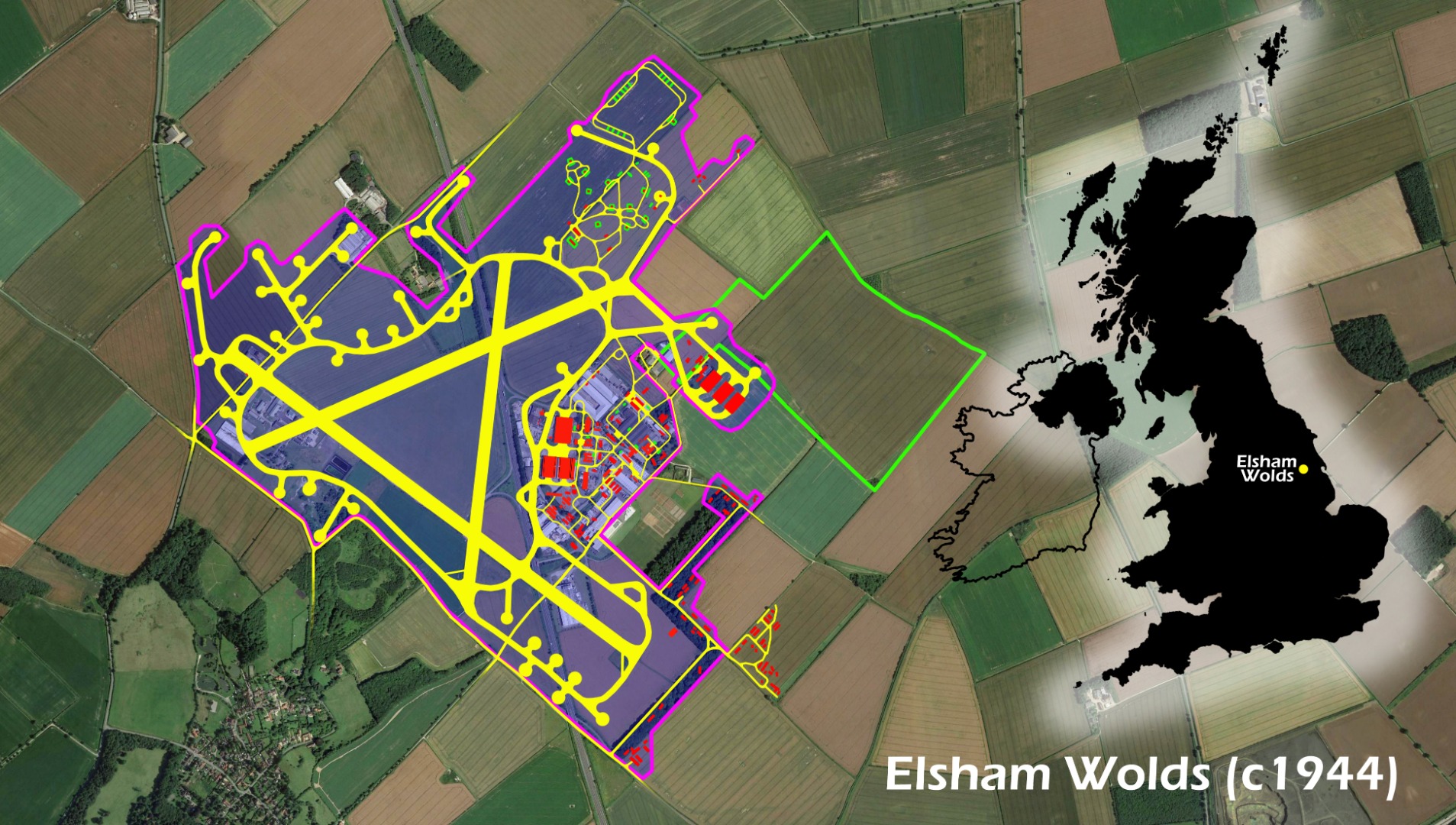 Plan of Elsham Wolds, including the First World War airfield Elsham (outlined in green), c. 1944. Courtesy of Ed Andrews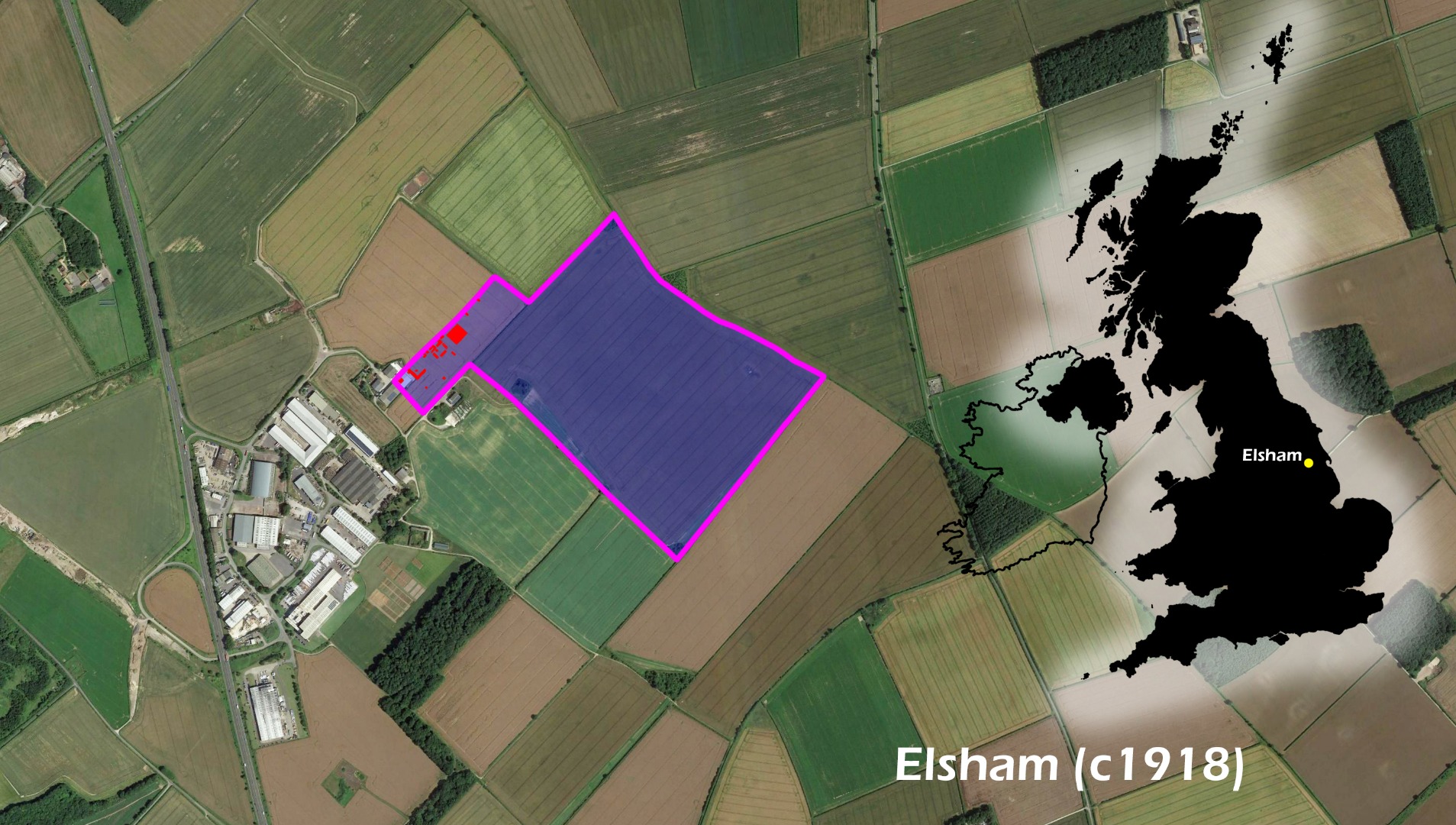 Plan of Elsham, c. 1918. Courtesy of Ed Andrews