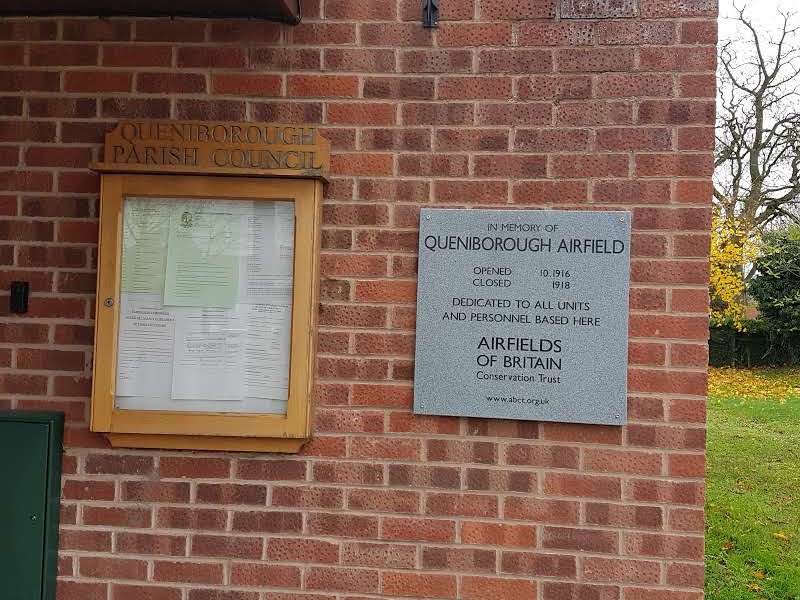 Photograph courtesy of Queniborough Parish Council.
Plaques have been unveiled at First World War airfields around the country, commemorating the units and personnel based at them. Photographs can be seen by clicking the following links to the individual airfield pages, under the 'Marker' tabs:
Beacon Hill, Northumberland.
Bembridge (Seaplane) and Foreland (New Bembridge), Isle of Wight.
Brancroft, South Yorkshire.
Burnham-on-Crouch I, Essex.
Earnely, West Sussex.
Gosberton, Lincolnshire.
Little Downham, Cambridgeshire.
Skateraw, East Lothian.
Queniborough, Leicestershire.
Share this article