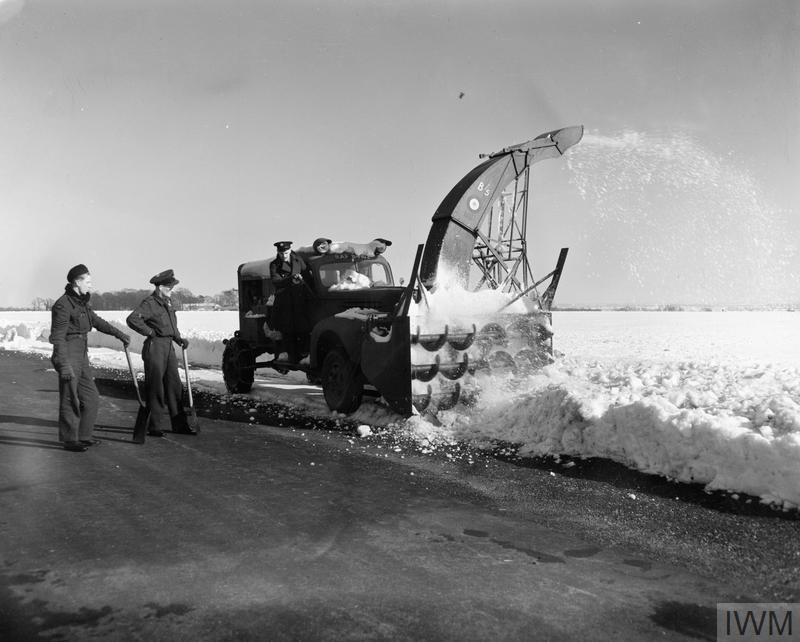 A snow clearing machine at work on the main runway at Swinderby, after the heavy snows of March 1944. © IWM (CH 20521)
Swinderby in Lincolnshire was a major bomber advanced training base during the Second World War before accommodating flying schools in peacetime. Read more and see more photographs here.
Details of the memorial unveilings at Balderton and Swinderby on the weekend of 31 August/1 September, here.
Share this article