| | |
| --- | --- |
| Also known as: | Balderton Aerodrome / Bantycock Quarry / RAF Balderton / USAAF Station 482 |
| County: | Nottinghamshire |
| Current Status: | Farmland / Mining |
| Date: | 14 June 1941 - 31 August 1954 |
| Current Use: | Disused |
| Used By: | RAF / RCAF / USAAF |
| Landing Surface Types: | Unpaved, later paved (1943) |
| Aircraft Roles: | Airborne forces/transport (main role) / Aircraft preparation/storage / Bomber (main role) / Trainer (main role) |
Balderton first opened in the middle of June 1941 to initially serve as a satellite for the medium bombers of No 25 Operational Training Unit (OTU) at Finningley. This lasted until November 1941, before the airfield transferred to No 5 Group to become Syerston's satellite, and No 408 Squadron also moved in in December. Handley Page Hampdens were the main type used in these early months, and by the latter squadron until it left for Leeming in September 1942. Its leaving meant that the airfield could close for a time to allow for the construction of three hard runways and additional facilities to ensure that the site could be used successfully by heavy bombers. Even whilst the work was being carried out the airfield was used as a relief landing ground by aircraft of No 14 (P) AFU and for the storage of gliders. A detachment of No 2 Heavy Glider Maintenance Unit was sent to look after them.
Once the work was completed the aforementioned heavy bombers moved in with No 1668 Heavy Conversion Unit (HCU) flying Avro Lancasters and Handley Page Halifaxes from August 1943 as Balderton reopened. A few months later however, the unit moved to Syerston and the Americans took over the airfield in January with the IXth Troop Carrier Command. The 437th Troop Carrier Group (TCG) and subsequently the 439th TCG came and went by April.
The airfield played an important role in Operation Market Garden, with the 439th TCG using Balderton to launch numerous aircraft and gliders on 17 September 1944. By this time the RAF had taken back control of the airfield and No 5 Group Bomber Command added No 227 Squadron in October 1944. The squadron flew Lancasters from Balderton from most of the remainder of the war, moving to Strubby in early April 1945.
Balderton also played a role in early jet aviation with the Flight Trials Unit using the airfield from late 1943 until the following spring for Gloster Meteor testing. From the summer of 1945 the airfield was operated by Maintenance Command, initially being the headquarters for No 254 Maintenance Unit (MU) before becoming a sub-site of No 255 Maintenance Unit (MU) at Fulbeck between July 1946 and November 1948. It then served in a similar role but for holding explosives for No 93 MU until August 1954.
Little remains of the airfield today following road building work in the 1960s and the control tower and all hangars have been demolished. Gypsum mining and agriculture are now the primary uses for the site.
The following organisations are either based at, use and/or have at least potentially significant connections with the airfield (as at 01/08/2019):
Balderton Library
Balderton Parish Council - name only
Barchester - Lancaster Grange Care Home - named as such by schoolchildren
British Gypsum Limited

Fernwood Parish Council
RAF Balderton Research Group
Notable Past Associated Organisations:
Main unit(s) present:
No 1 Equipment Disposal Depot
No 5 Aircrew School
No 12 (P) AFU
No 14 (P) AFU
No 25 OTU
No 28 Heavy Glider Maintenance Section
83rd TCS
84th TCS
85th TCS
86th TCS
91st TCS
92nd TCS
No 93 MU
93rd TCS
94th TCS
No 227 Sqn
No 254 MU
No 255 MU
No 408 Sqn
437th TCG
439th TCG
No 1668 HCU
Photographs and video from the memorial unveiling at Balderton, Saturday 31 August 2019. Courtesy of Ed Andrews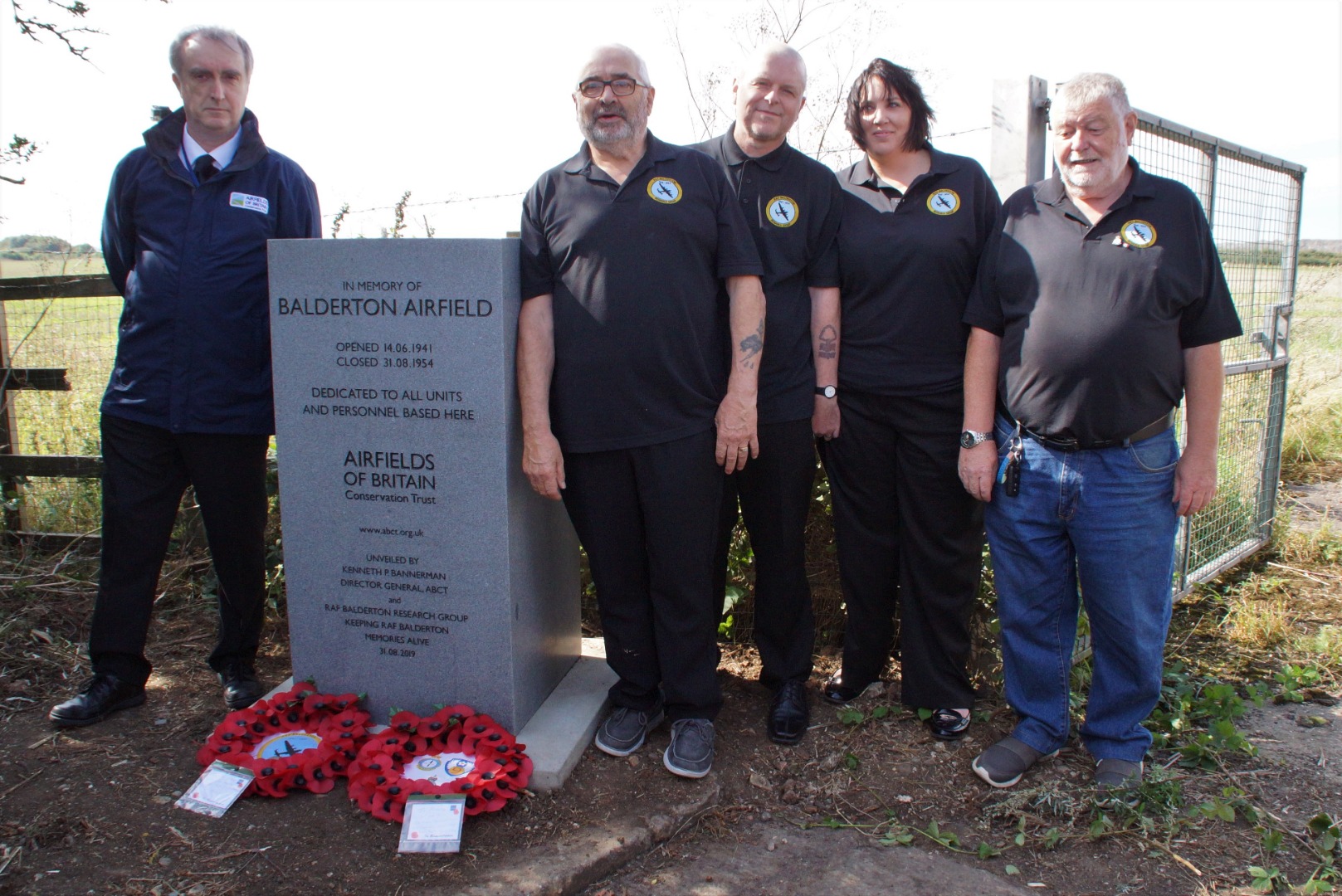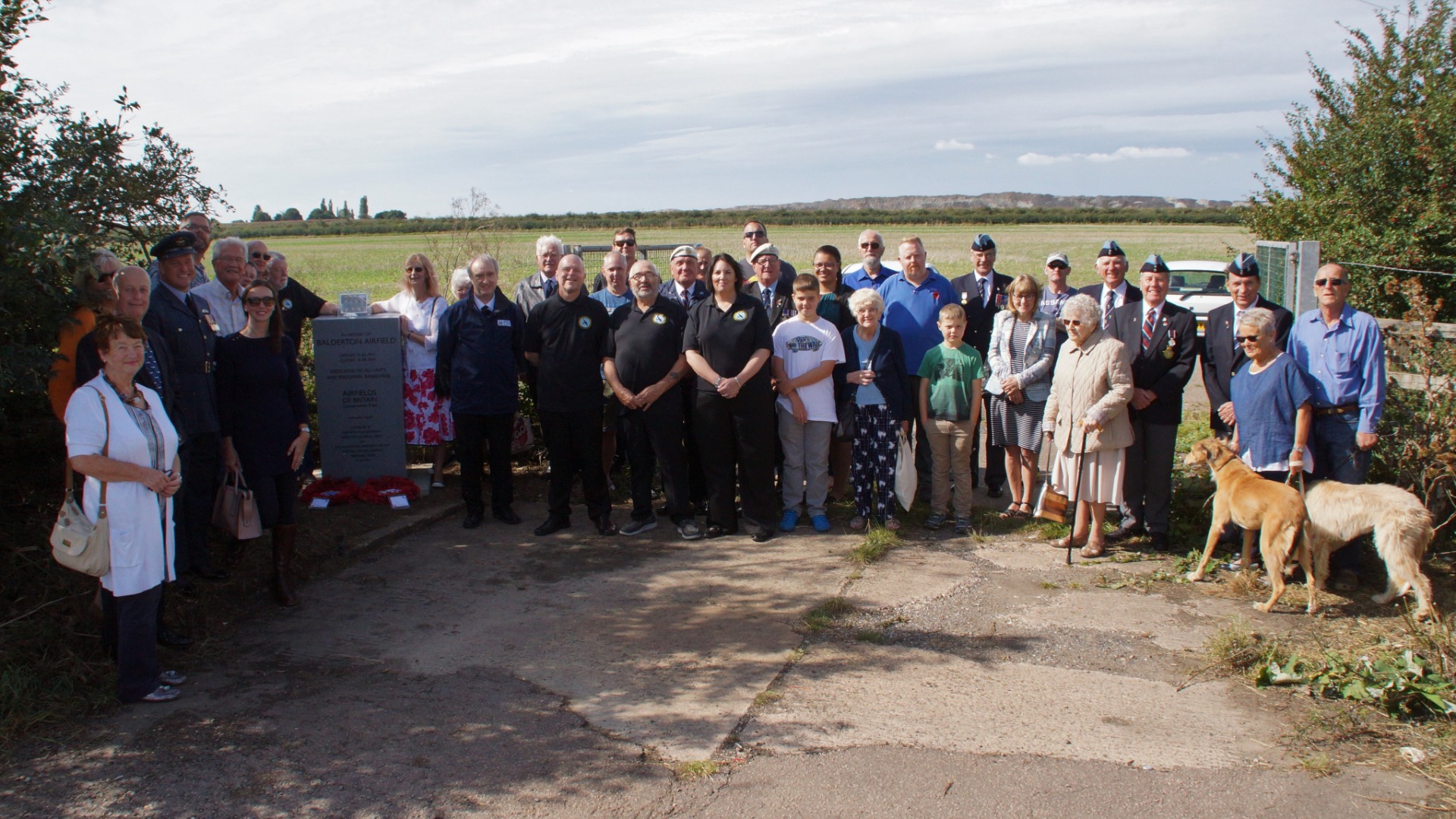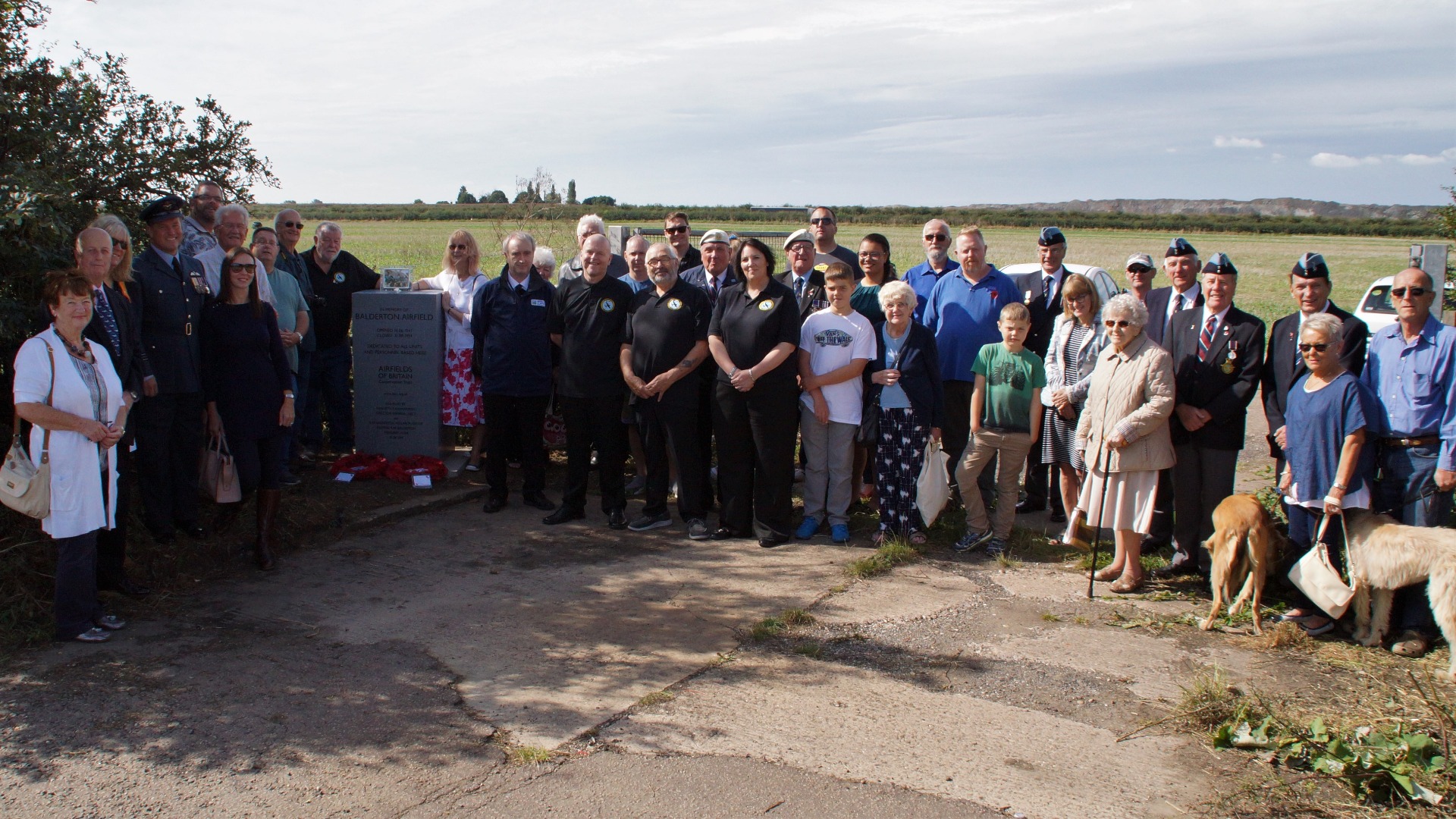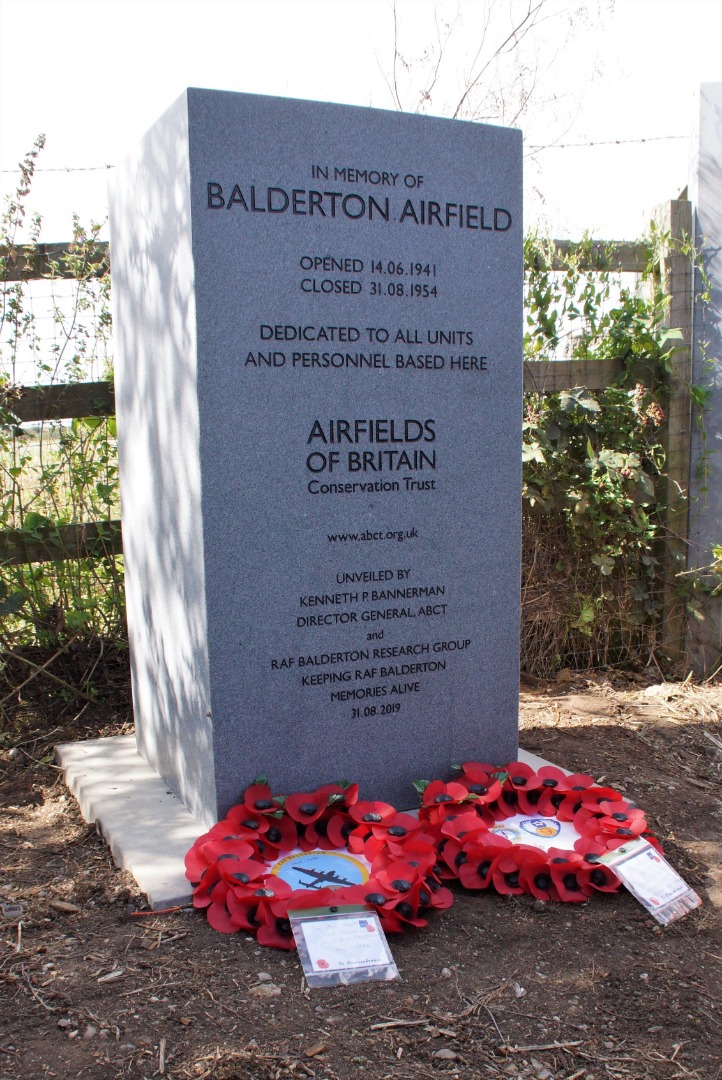 A documentary on RAF Balderton. Courtesy of airons1972