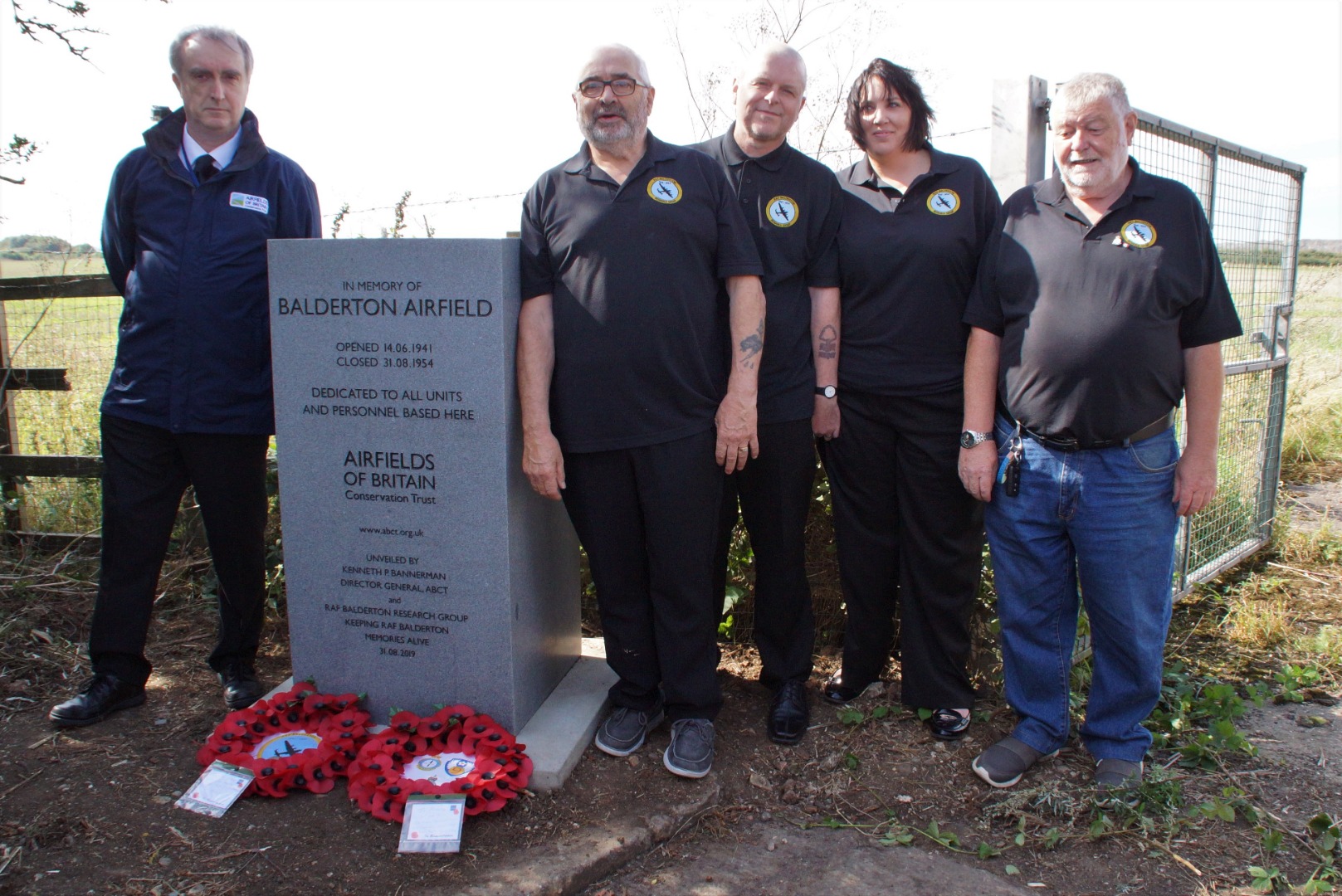 Two memorials were unveiled during the weekend of 31 August/1 September 2019 to commemorate Balderton and Swinderby Airfields.
Balderton in Nottinghamshire was a most important RAF and USAAF airfield during World War Two, primarily used by a mixture of operational and training RAF bomber units. All of the RAF's famous bomber types – including the Avro Lancaster, Handley Page Halifax and Short Stirling – resided at Balderton during this general period between 1941 and 1945. The Americans also resided here for a time and participated in the paratroop assault on the Netherlands in September 1944. Sadly not much now remains of this airfield but local efforts continue to good effect to ensure this airfield is not forgotten.
Swinderby in Lincolnshire continues to be a famous airfield, and as with Balderton is remembered in different capacities. Initially home to Polish and then Australian bomber elements, it subsequently served in World War Two as a major bomber advanced training base before accommodating flying schools in peacetime. From the 1960s until closure three decades later Swinderby became perhaps best known for all RAF recruit training. This distinguished airfield has more recently also seen much demolition but the neighbouring new village of Witham St. Hughs, created out of part of Swinderby, ensures that this airfield like Balderton is still an evocative and highly relevant place.
Memorial locations as follows:
South of Balderton and Fernwood, on west side of B6326 (Great North Road), just south of Shire Lane (approximate postcode NG24 3JW). 
North side of Witham St. Hughs, between Lincoln and Newark-on-Trent, alongside village hall at Caraway Drive (postcode LN6 9XG).
Thanks to all for attending and helping to organise the events.
Share this article