| | |
| --- | --- |
| Also known as: | RAF Swinderby / Swinderby Aerodrome |
| County: | Lincolnshire |
| Current Status: | Housing / Industry / Leisure activity |
| Date: | 1 August 1940 - 17 December 1993 |
| Current Use: | Disused |
| Used By: | RAF / RAF (Polish) / RAAF |
| Aircraft Roles: | Bomber / Trainer |
Swinderby, situated between Lincoln and Newark-on-Trent, was opened in August 1940 as a bomber airfield. The first aircraft to arrive were Nos 300 and 301 (Polish) Squadrons that month with Fairey Battles. Both were re-equipped with Vickers Wellingtons in the coming months and carried out night offensive missions from Swinderby until July 1941. Handley Page Hampdens operated by No 455 Squadron and No 50 Squadron appeared in June and July respectively. No 455 Squadron was Bomber Command's first Australian unit, and would last at the airfield until early 1942.
No 50 Squadron came back for a few months with Avro Lancasters from June 1942, having left for Skellingthorpe in November 1941 when the airfield closed briefly. Up until this time, all flying had been carried out using grass runways after the airfield had opened, with much building work not having been completed. After November 1941 Swinderby saw a large amount of work being completed, including the construction of three hard runways. Reopening in the spring of 1942, training became the main focus of the site, No 1654 Heavy Conversion Unit (HCU) forming in May with a mixture of Lancasters and Avro Manchesters. However, this unit left after just a month for No 1660 HCU to then form in October, also at first using Lancasters and Manchesters. During this period, while Swinderby acted as No 51 Base and controlled Barkston Heath, Syerston, Wigsley and Winthorpe, the HCU primarily used Short Stirlings from December 1943. Lancasters again arrived to replace them in January 1945. For a year from September 1945 Swinderby was also home to No 13 Aircraft Modification Unit, and the HCU disbanded towards the end of the following year.
Continuing the airfield's training legacy, No 201 Advanced Flying School was formed at the site in March 1947 for training on multi-engine types. In 1951 the Wellingtons flown by the school were replaced with Vickers Varsity aircraft, being redesignated as No 11 Flying Training School in 1954 before disbanding the following year. Further training was carried out by No 204 Advanced Flying School with de Havilland Mosquitoes from the summer of 1950 until moving to Bassingbourn in early 1952. No 8 Flying Training School was another long term resident, flying Gloster Meteors and de Havilland Vampires from 1955 until 1964.
Technical Training Command took over Swinderby after the Flying School had disbanded, with the focus of the airfield switched to ground based activities and becoming the home of No 7 School of Recruit Training. The School became the RAF School of Recruit Training in 1970, with the WRAF School of Recruit Training arriving in 1982. This meant that all training of this type was carried out solely at Swinderby with vast numbers of recruits being processed. Flying did however maintain a presence as the Flying Selection Squadron (FSS) formed at the airfield in 1979, becoming the Elementary Flying Training Squadron (EFTS) in June 1987, using de Havilland Chipmunks throughout. Aircraft activity ceased at the site after it was decided that this role would be transferred to Joint EFTS at Topcliffe in 1993.
The airfield was in relatively good condition until in recent years demolition work has taken place, with the majority of the technical site and the two control towers being demolished. The site is now used for a mixture of agriculture, housing and industry. The fairly new and rapidly expanding village of Witham St Hughs has emerged on what used to be the domestic site.
The following organisations are either based at, use and/or have at least potentially significant connections with the airfield (as at 01/07/2019):
Apogee Corporation
DHL Parcel Lincoln
Halfway Farm Motel
St. Peter's Church, Norton Disney
Swinderby Parish Council
Turbine Efficiency Ltd
Witham St. Hughs Parish Council
Main unit(s) present:
No 5 Gp Comms Flight

No 7 School of Recruit Training

No 8 FTS

No 11 FTS

No 13 Aircraft Modification Unit

No 17 OTU

No 21 Gp Comms Flight

No 50 Con Flight

No 50 Sqn

No 51 Base

No 61 Con Flight

No 75 Base

No 91 Gp Comms Flight

No 97 Con Flight

No 106 Con Flight

No 201 AFS

No 204 AFS

No 207 Con Flight

No 300 Sqn

No 301 Sqn

No 455 Sqn

No 1654 CU

No 1660 HCU

No 2726 Sqn RAF Regiment
No 2776 Sqn RAF Regiment

East Midlands GC

Elementary Flying Training Sqn
Flying Selection Sqn 
RAF College
RAF School of Recruit Training
Photographs and video from the memorial unveiling at Swinderby, Sunday 1 September 2019. Courtesy of Ed Andrews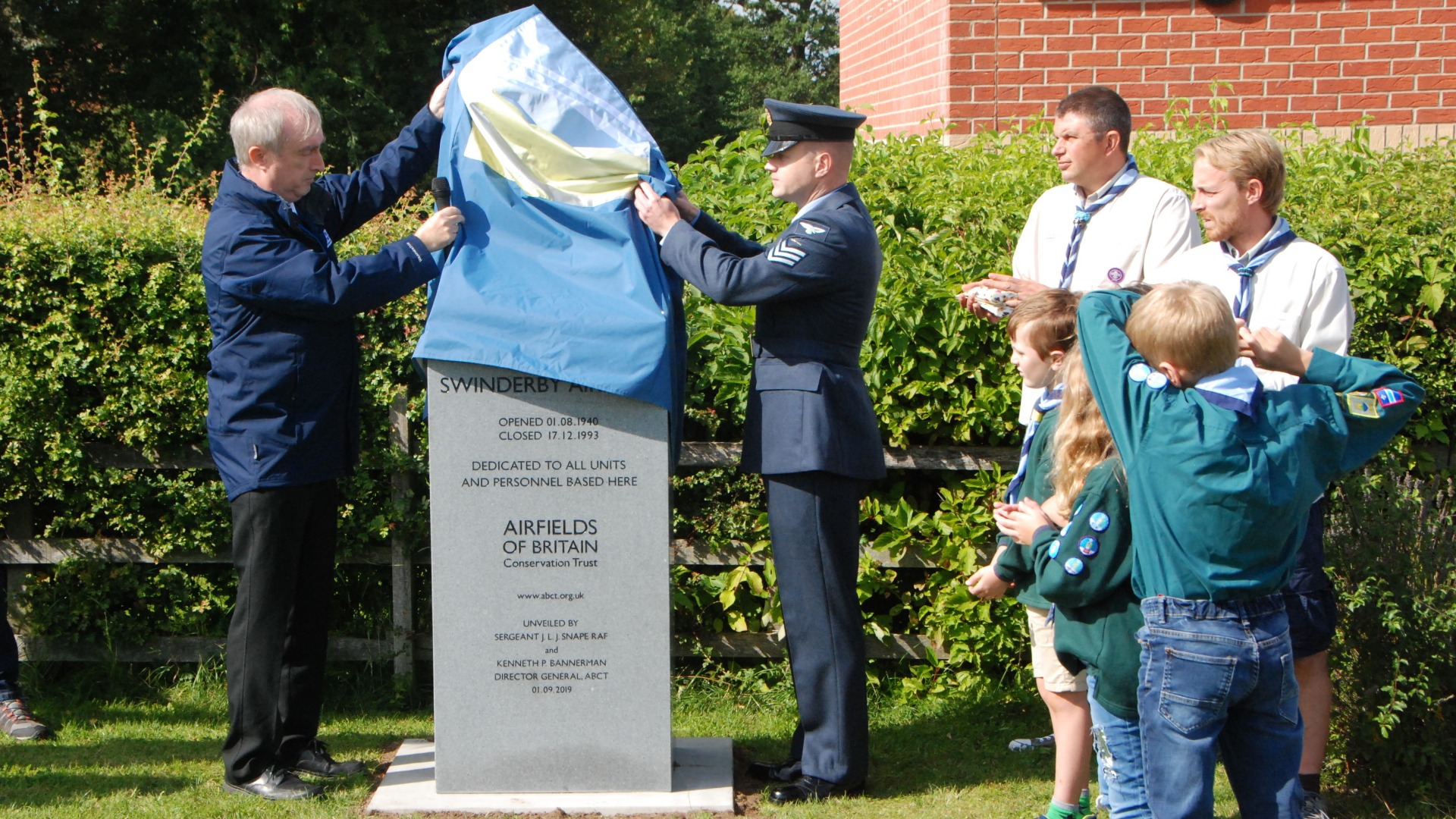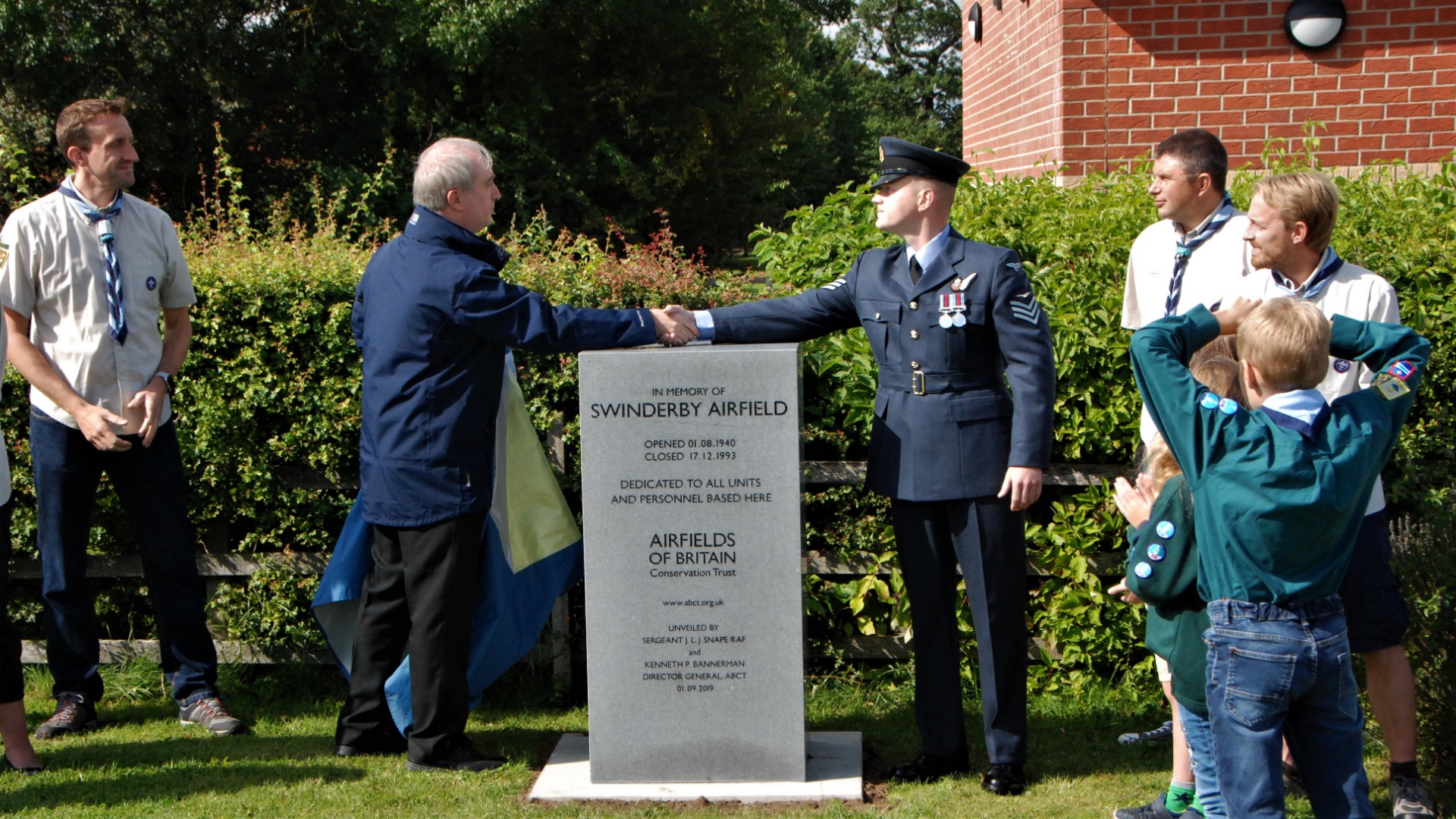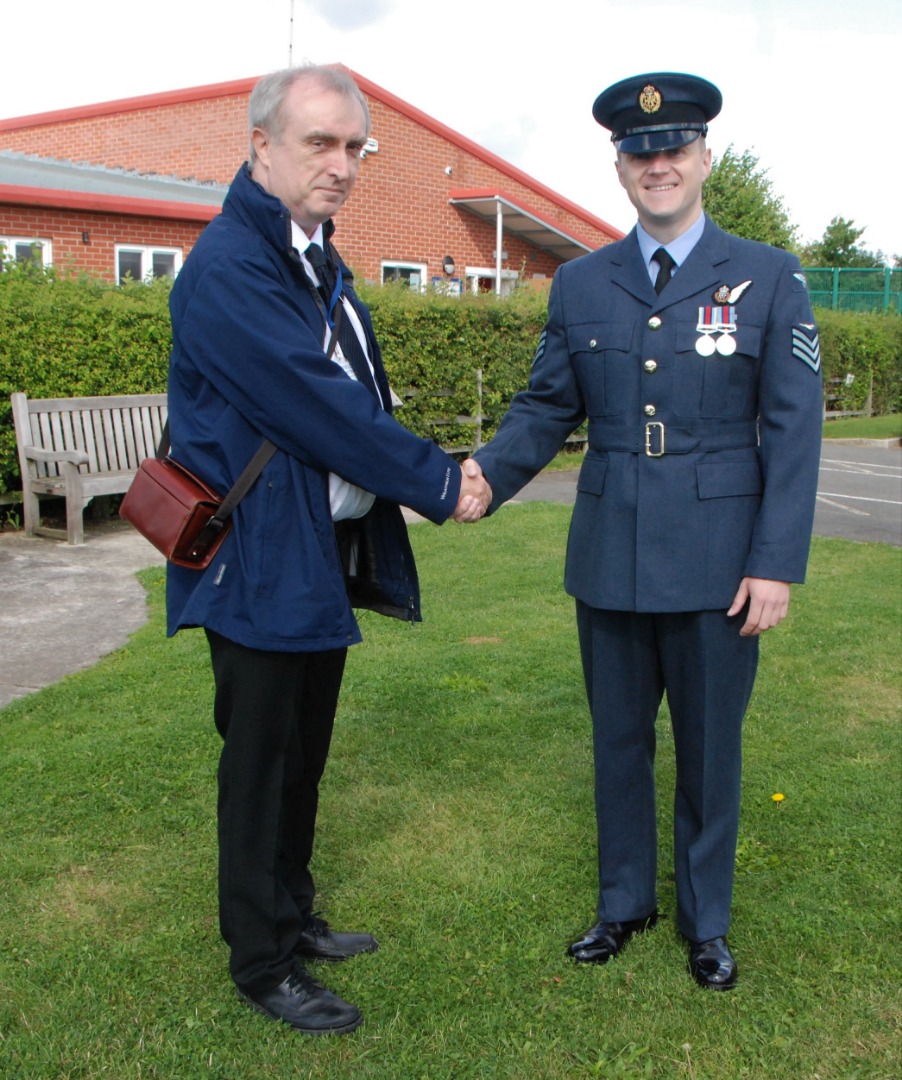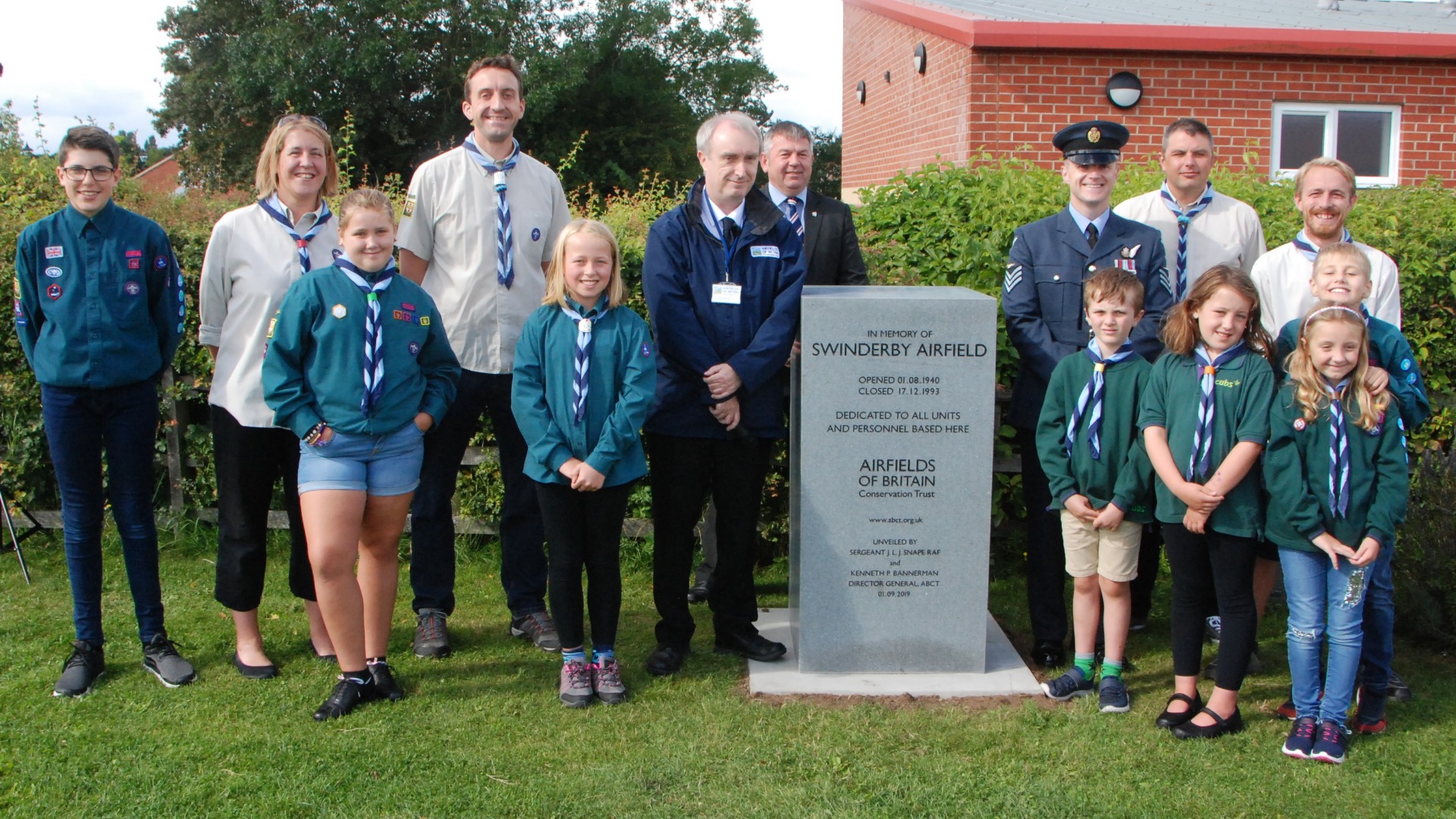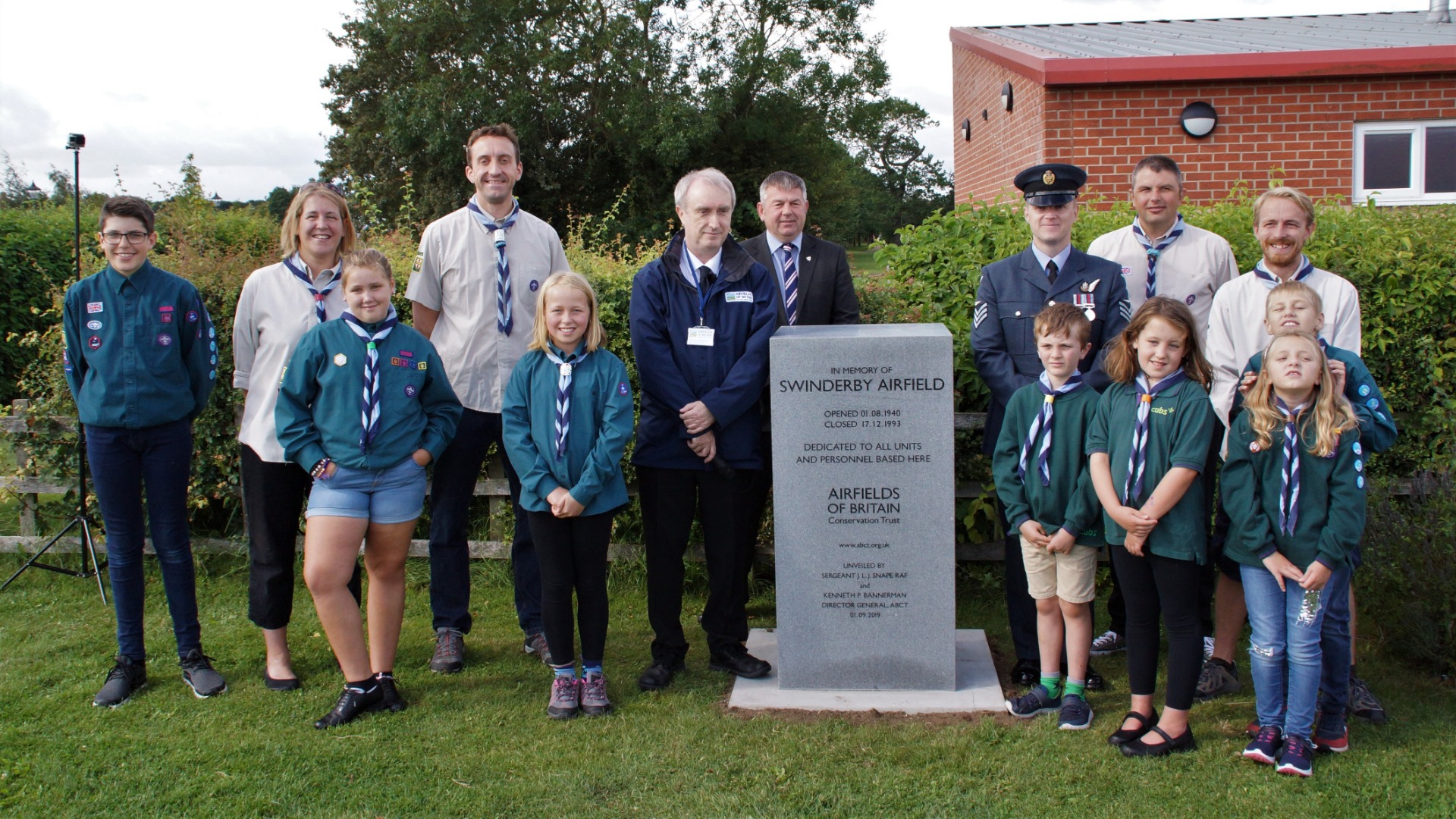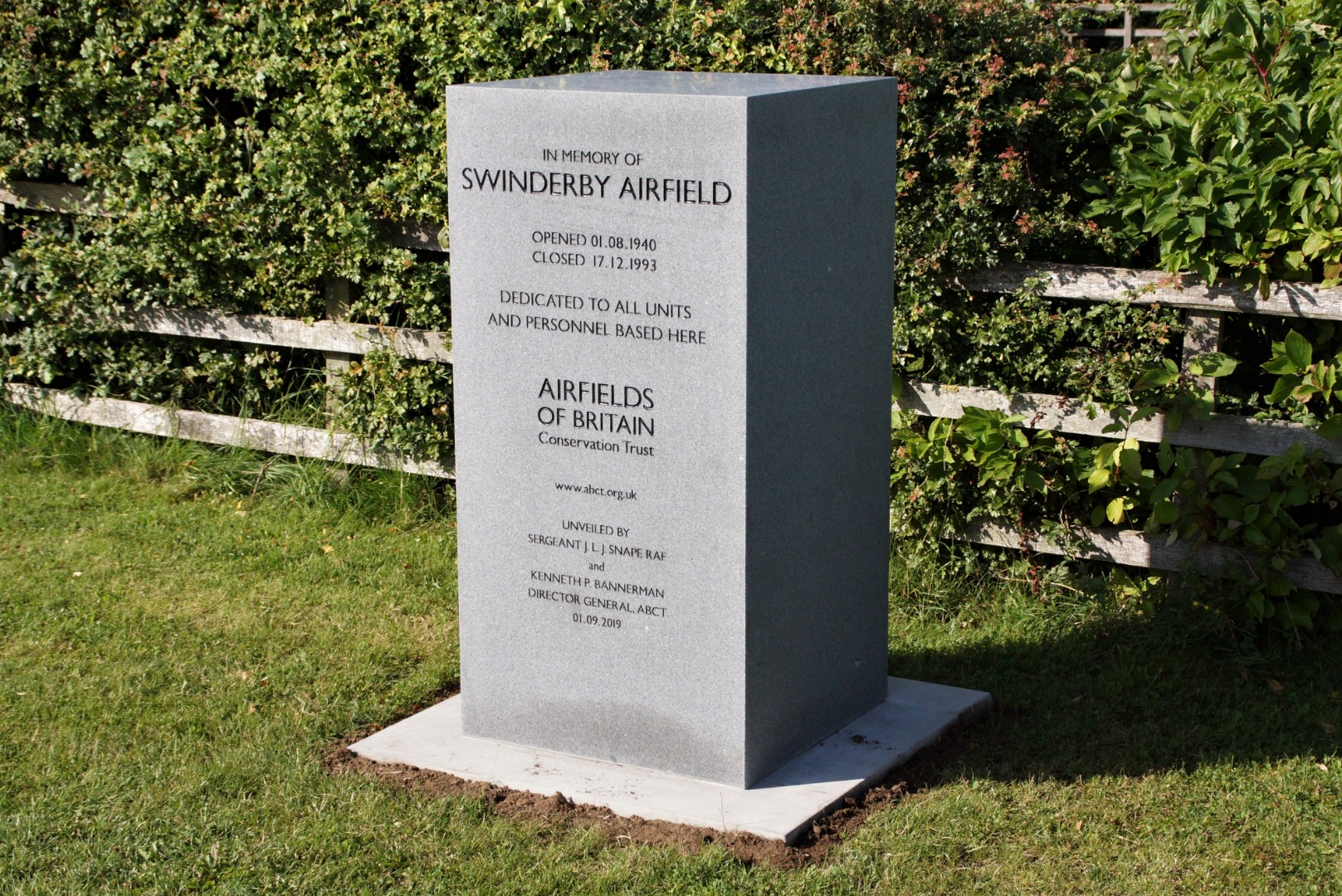 Footage of Swinderby, 2017. Courtesy of Bennies Britain
Photographs from Swinderby. Courtesy of BBKhawk
Hangar demolition at Swinderby part one, 2018. Courtesy of Bennies Britain
Hangar demolition at Swinderby part two, 2018. Courtesy of Bennies Britain
Hangar demolition at Swinderby part three, 2018. Courtesy of Bennies Britain
RAF Swinderby remembered. Courtesy of Trevor Gibbs