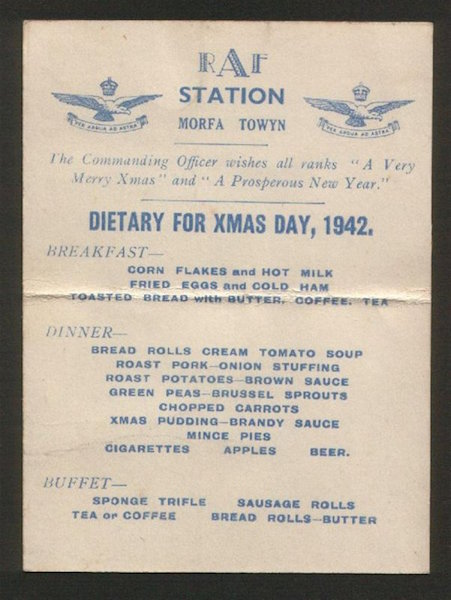 1942 Christmas Day Menu from Towyn. From the collections of the National Monuments Record of Wales.
We are pleased to have added photographs of thirty Welsh airfields to our airfield pages, courtesy of the Royal Commission on the Ancient and Historical Monuments of Wales (RCAHMW). These vary from the 1942 Christmas Menu from Towyn above to both modern and historic aerial photographs.
Airfields with photographs added include Aberporth, Carew Cheriton, Dale, Pembroke Dock, St. Athan and many more. Explore our Airfield Finder here.
ABCT would like to thank the RCAHMW for the use of their images. Find out more here: www.rcahmw.gov.uk and search their database here: www.coflein.gov.uk.
Share this article