| | |
| --- | --- |
| Also known as: | RAF Warmwell / RAF Woodsford / Silverlake / USAAF Station 454 / Warmwell Aerodrome / Woodsford Aerodrome |
| County: | Dorset |
| Current Status: | Gravel pit / Housing / Leisure activity |
| Date: | 1 May 1937 - 13 September 1946 |
| Current Use: | Disused |
| Used By: | RAF / RAF (Belgian) / RAF (Czech) / RAF (French) / RAF (Polish) / FAA / RCAF / USAAF |
| Landing Surface Types: | Unpaved |
| Aircraft Roles: | Fighter / Trainer |
Warmwell was first known as Woodsford when it opened on 1 May 1937 as No 6 Armament Training Camp (ATC). The ATC (later Armament Training Station (ATS)) moved in, working with the range at Chesil Bank. Various frontline squadrons and Flying Training Schools spent time at the airfield to use the range, usually staying for just a few days or weeks.
No 6 ATC became No 6 Armament Training Station on 1 April 1938 and the airfield was renamed Warmwell in 1 July 1938. This was due to its nominal similarity with the Avro factory airfield of Woodford near Manchester, though much earlier the unfinished nearby World War One airship of Moreton had also been referred to as such at both local and Government levels. The role of the airfield and its relationship with the range did not change however and the resident unit continued to fly various types of aircraft such as Westland Wallaces.
Immediate peacetime and the beginning of fighting saw the arrival of Avro Ansons of Nos 217 and 500 Squadron for short periods to fly coastal patrols. No 10 Air Observer School (AOS) carried out training at Warmwell from September 1939, being renamed No 10 Bombing and Gunnery School (B&GS) on 1 January 1940. Military developments and times were nevertheless rapidly changing, and during the summer of 1940 Warmwell took on a new role as a satellite fighter airfield for Middle Wallop. This forced the B&GS to move to Dumfries in July, the Central Gunnery School eventually moving in the same general direction to Castle Kennedy nearly a year later after having formed in November 1939.
No 152 Squadron became a most significant operational unit here over the fraught summer of 1940, operating Supermarine Spitfires until moving to Portreath in April 1941. Fighters from Warmwell massively contributed to the winning of the Battle of Britain as part of No 10 Group, while the airfield was the subject of bombing raids from 1940. Enemy attacks reached a particular severity in the spring of 1941 and left a number of personnel dead.
By then aircraft operating from the site were increasingly on the attack with operations over northern France. A large number of squadrons spent short and often much longer periods of time at Warmwell for this task, from the Spitfires of No 234 Squadron for most of 1941 to Westland Whirlwinds of No 263 during 1942/1943 and Hawker Typhoons of No 257 from January 1943 over the next twelve months. The Americans began using the airfield in 1943, major employment occurring in 1944 between April and August when Lockheed P-38s of the 474th Fighter Group stayed. Room was still found for air-sea rescue aircraft as No 275 Squadron made its headquarters here over the same period, an ASR detachment of No 276 having previously taken on this role from October 1941.
After the Americans left for continental Europe Warmwell returned to its training role. Target-towing had restarted in 1941, and now Nos 14 and 17 Armament Practice Camps (APCs) operated Miles Martinets and Masters, gradually moving in between August and November 1944. Many fighter squadrons passed through for air-firing courses but after the war ended activity significantly reduced. The APCs both disbanded in October 1945, with Warmwell being reduced to Care and Maintenance in November and the airfield closing on 13 September 1946.
The landing area was unpaved for the duration of Warmwell's life, with relatively limited facilities. A technical area and admin site was built to the east of the landing area with two additional Bellman hangars to the south. The majority of the site has been destroyed through gravel extraction work; the control tower however survives as a converted house. The Bellmans also remain and are used by the local farmer, though were recently badly damaged following a suspected arson attack. A leisure resort is gradually appearing but some other remaining airfield buildings have also seen demolition of late.
The following organisations are either based at, use and/or have at least potentially significant connections with the airfield (as at 31/07/2018):
Crossways Library
Crossways Parish Council
Habitat First Group - owner of Silverlake
Holy Trinity Warmwell C of E Church
Knightsford Group Parish Council
RAF Warmwell Preservation Group
Main unit(s) present:
No 2 AOS

No 2 Sqn

No 3 Sqn

No 6 ATC

No 6 ATS

No 6 Fighter Command Servicing Unit

No 6 FTS

No 6 SFTS

No 8 AACU

No 9 SFTS

No 10 AOS

No 10 B&GS

No 10 Gp TT Flight

No 13 Sqn

No 14 APC

No 17 APC

No 19 Sqn

No 26 Sqn

No 41 Sqn

No 56 Sqn

No 63 Sqn

No 66 Sqn

No 79 Sqn

No 80 Sqn

No 118 Sqn

No 130 Sqn

No 137 Sqn

No 152 Sqn

No 164 Sqn

No 174 Sqn

No 175 Sqn

No 181 Sqn

No 182 Sqn

No 184 Sqn

No 217 Sqn

No 225 Sqn

No 234 Sqn

No 238 Sqn

No 245 Sqn

No 247 Sqn

No 257 Sqn

No 263 Sqn

No 266 Sqn

No 274 Sqn

No 275 Sqn

No 276 Sqn

No 277 Sqn

No 286 Sqn

No 302 Sqn

No 310 Sqn

No 312 Sqn

No 313 Sqn

No 340 Sqn

No 350 Sqn

No 401 Sqn

No 402 Sqn

No 403 Sqn
No 411 Sqn
No 412 Sqn
No 414 Sqn
No 416 Sqn
No 421 Sqn
428th FS
429th FS
430th FS
No 430 Sqn
No 438 Sqn
No 439 Sqn
No 440 Sqn
No 442 Sqn
No 443 Sqn
474th FG

No 500 Sqn

No 501 Sqn
No 604 Sqn

No 609 Sqn

No 610 Sqn

No 793 Sqn

No 794 Sqn

No 810 Sqn

No 814 Sqn

No 1487 (Fighter) Gunnery Flight

No 1487 (TT) Flight

No 2714 Sqn RAF Regiment
No 2768 Sqn RAF Regiment
No 2772 Sqn RAF Regiment
No 2824 Sqn RAF Regiment
No 2954 Sqn RAF Regiment

ASR Flight

Central Gunnery School
Photographs and video from the memorial unveiling at Warmwell on Saturday 10th November 2018: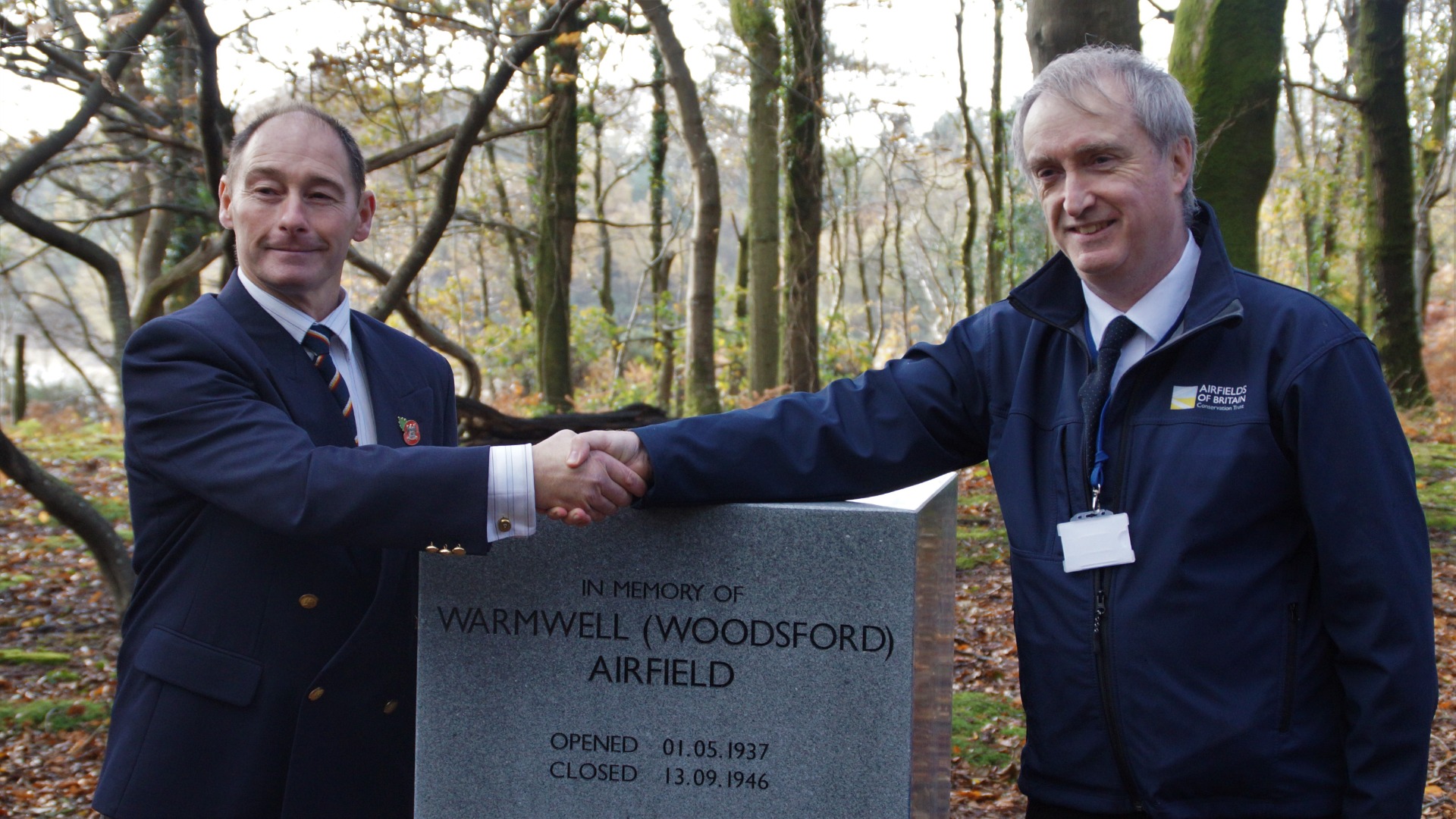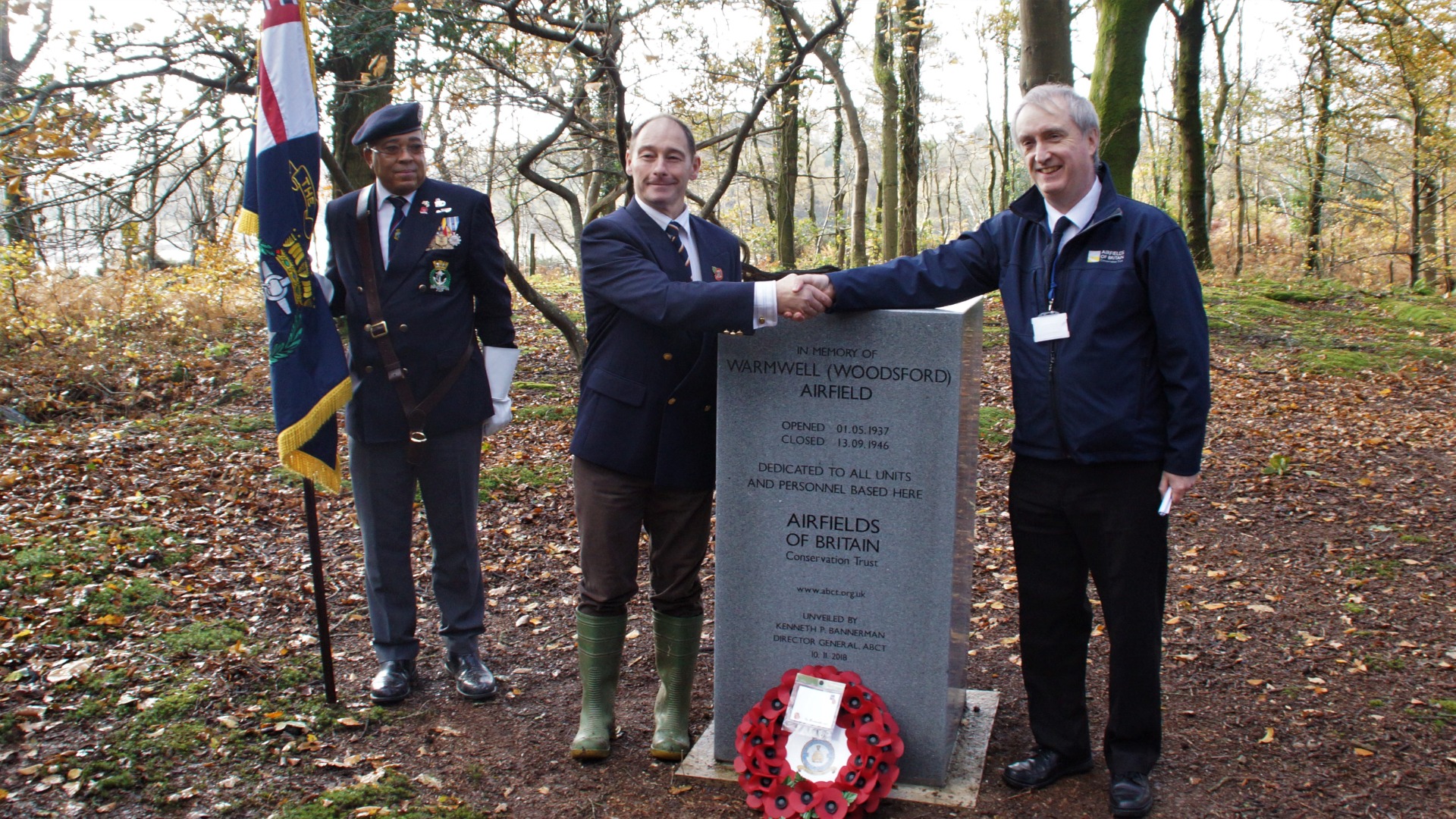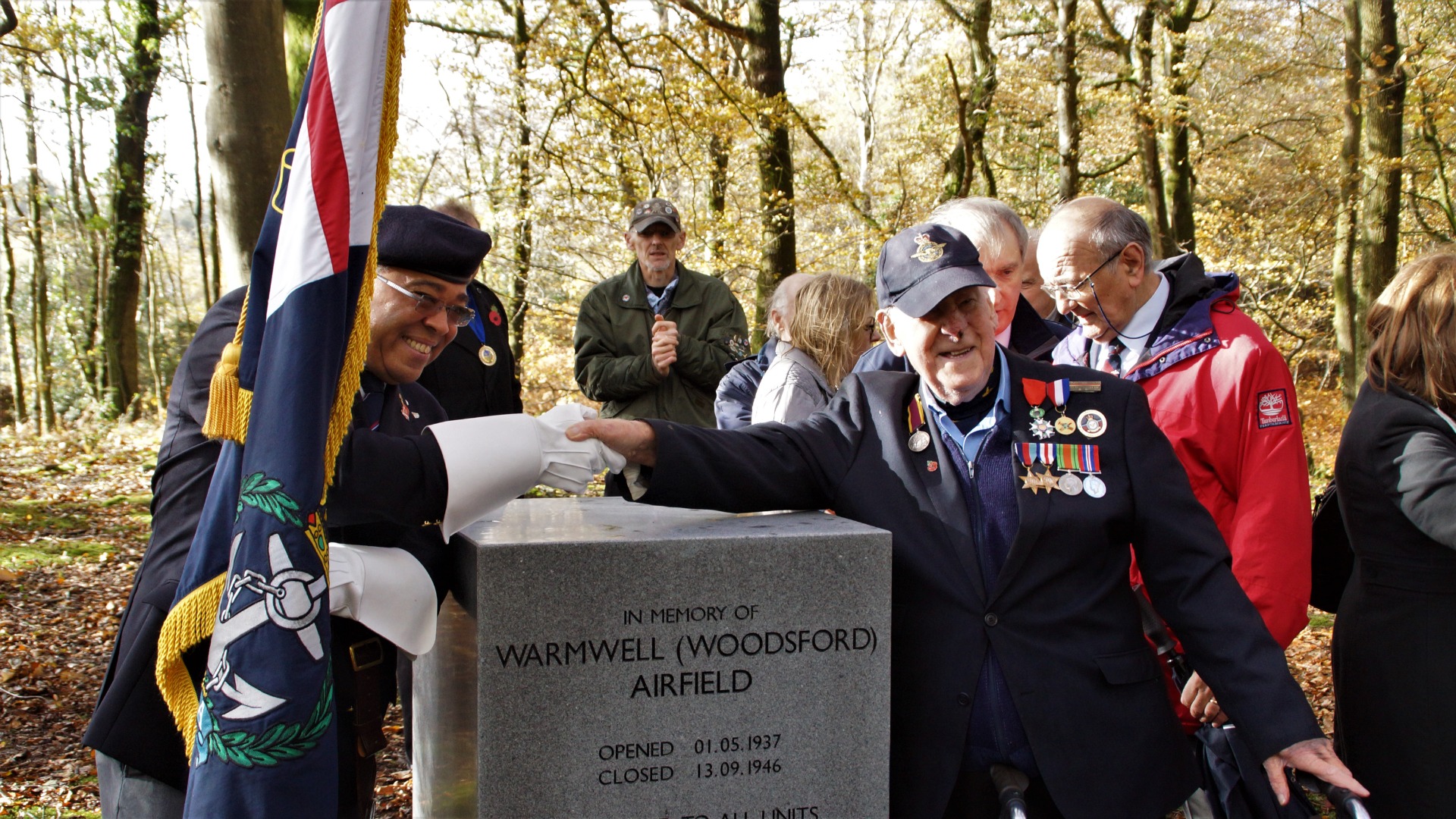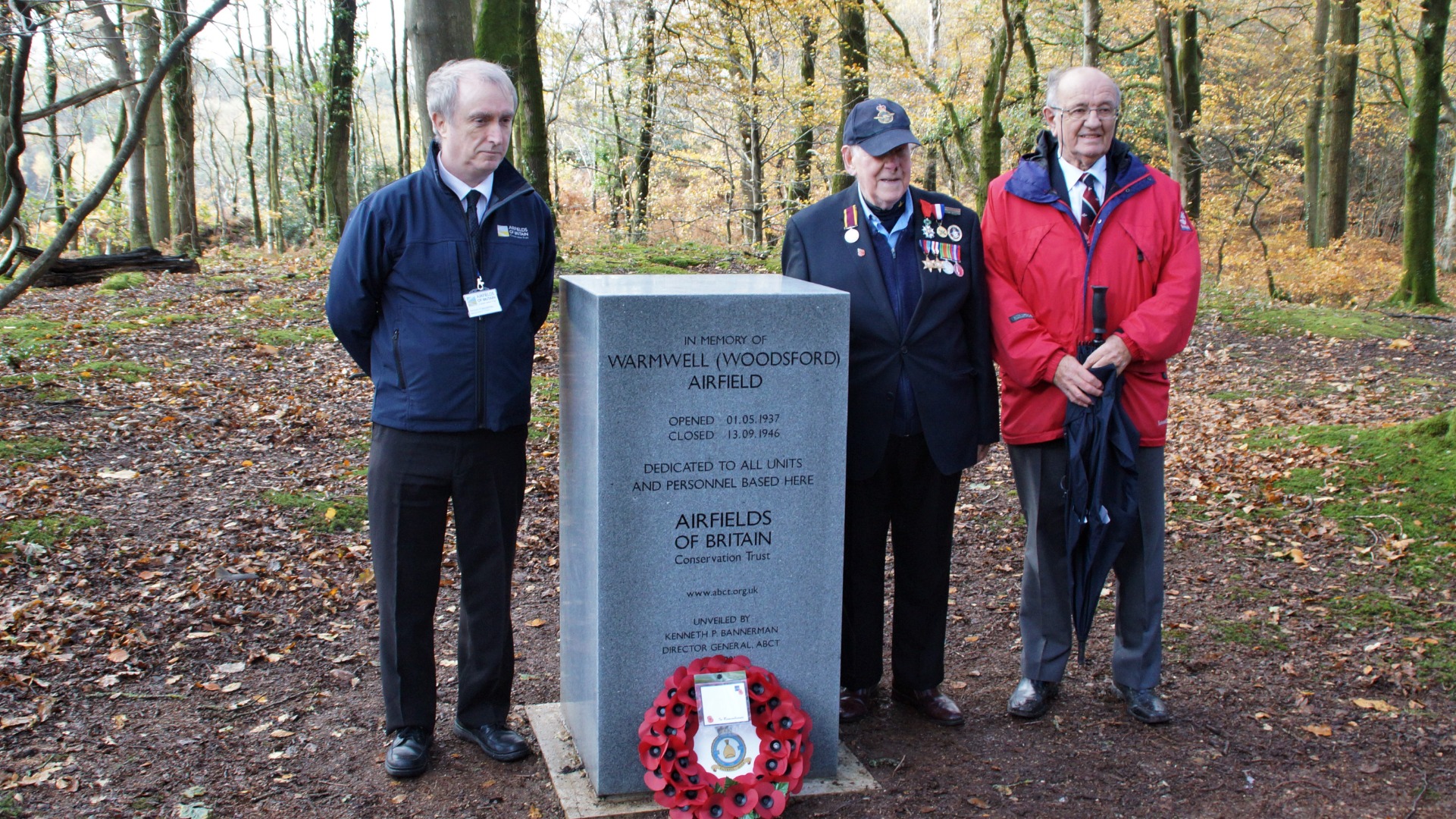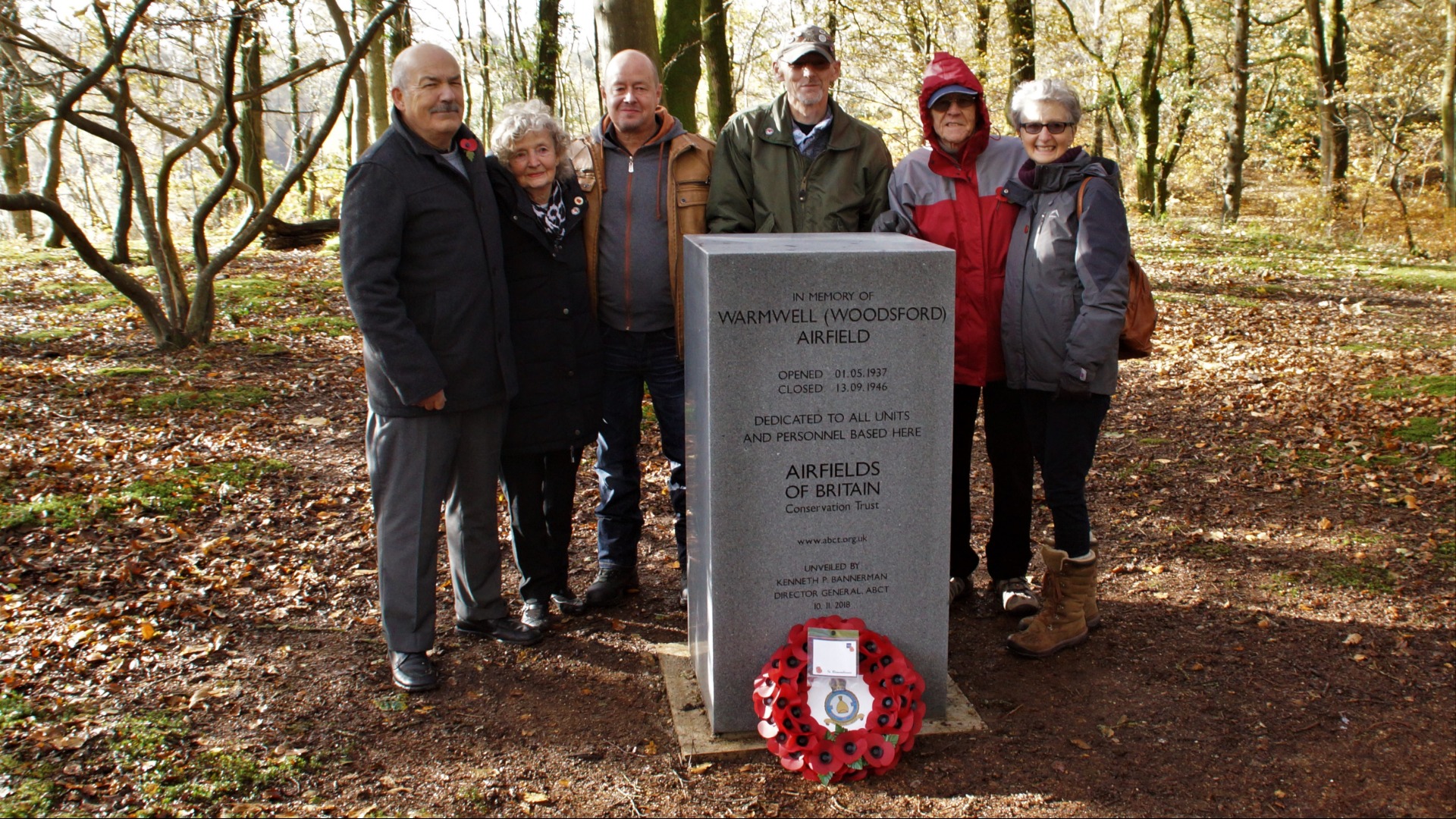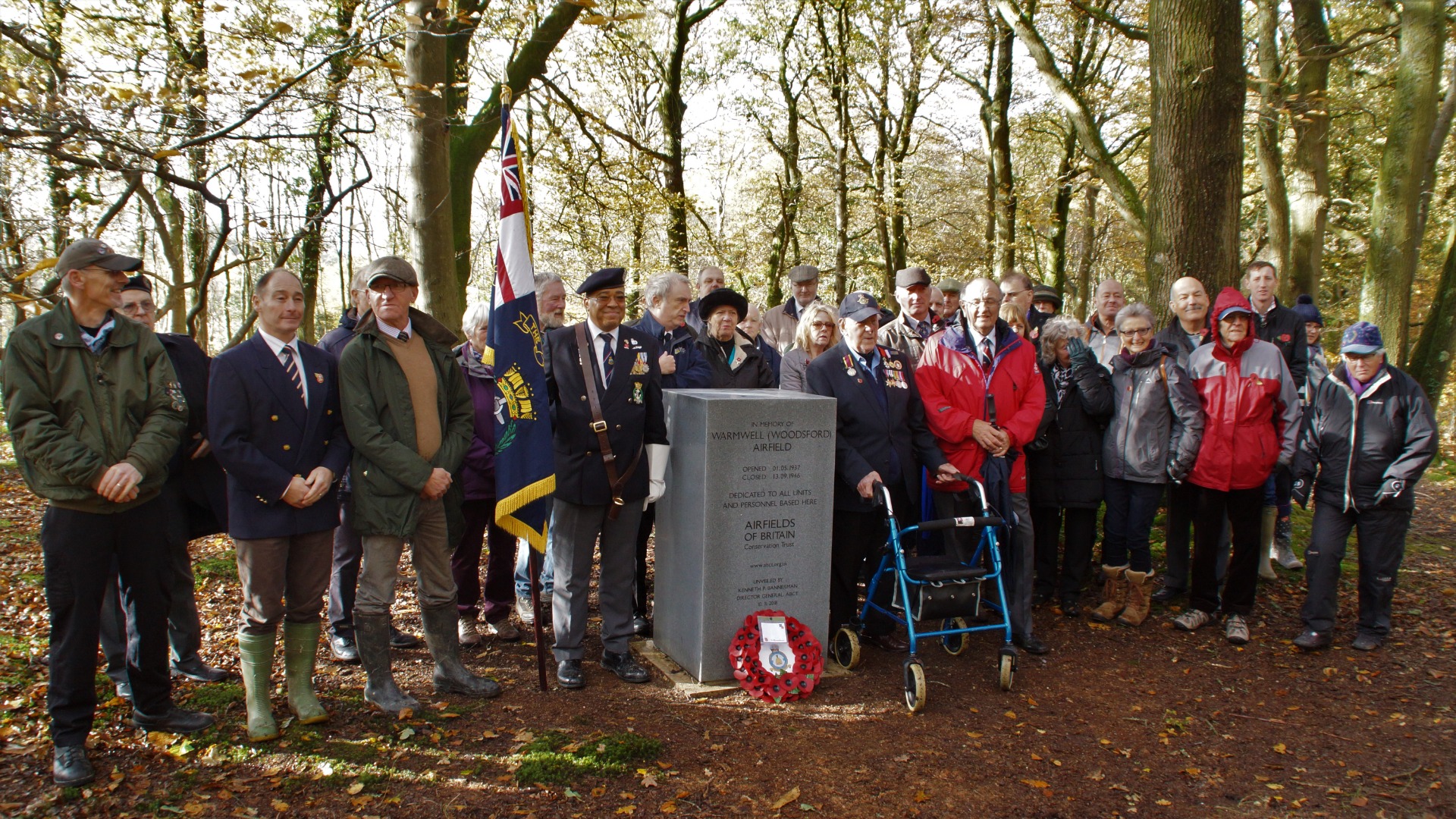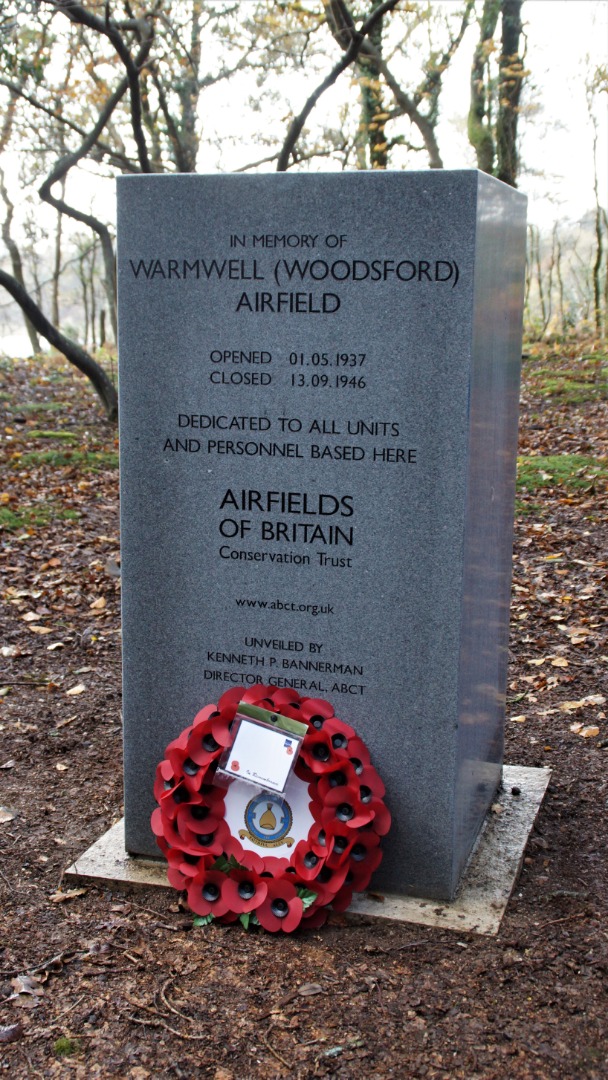 Empire Air Day Rehearsals at Gosport and Warmwell, 1930s. Courtesy of British Movietone
Westland Whirlwinds at an airfield, probably Warmwell, 1943. Courtesy of British Pathé
Aerial footage of Warmwell. Courtesy of Terry Jane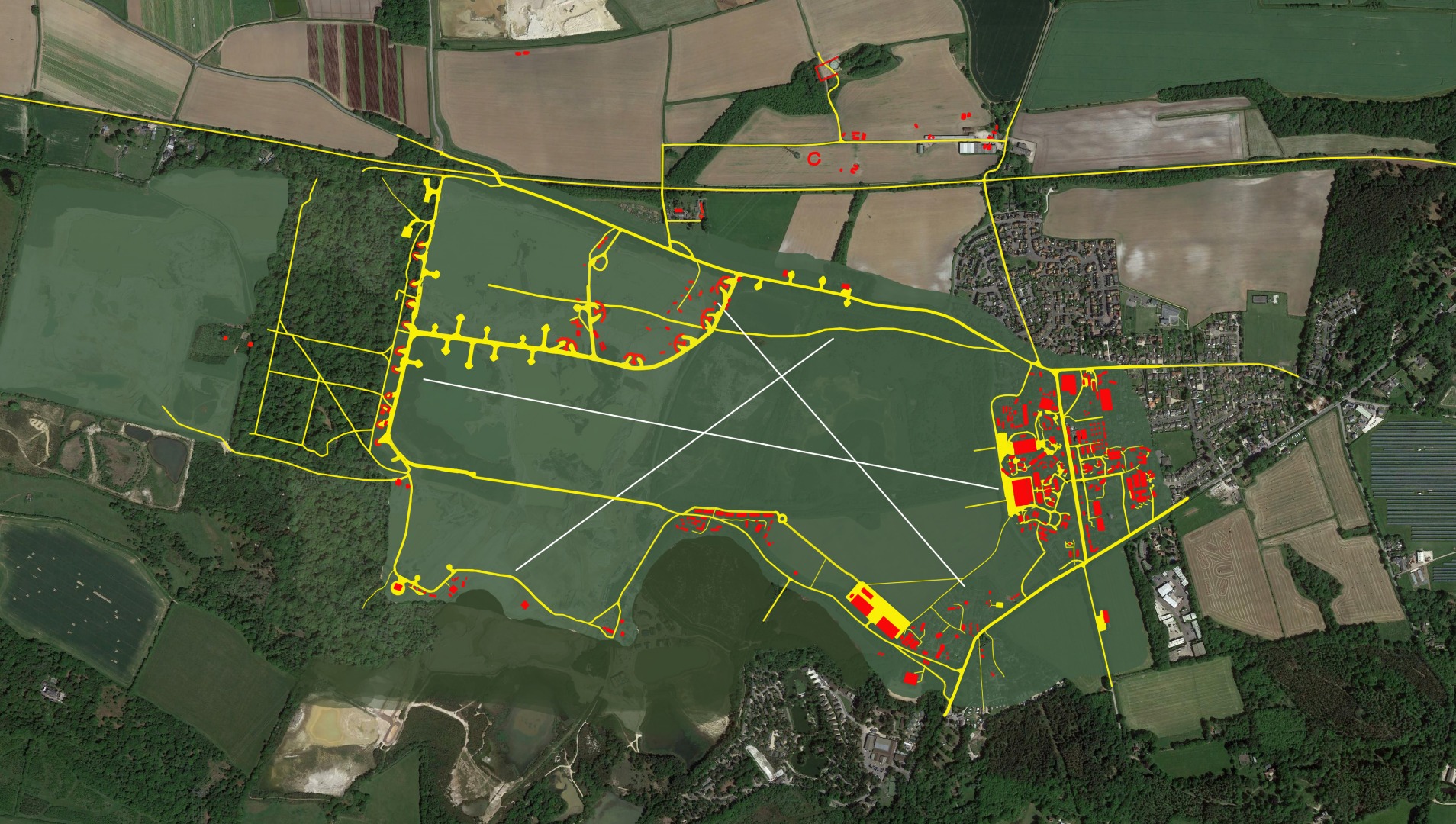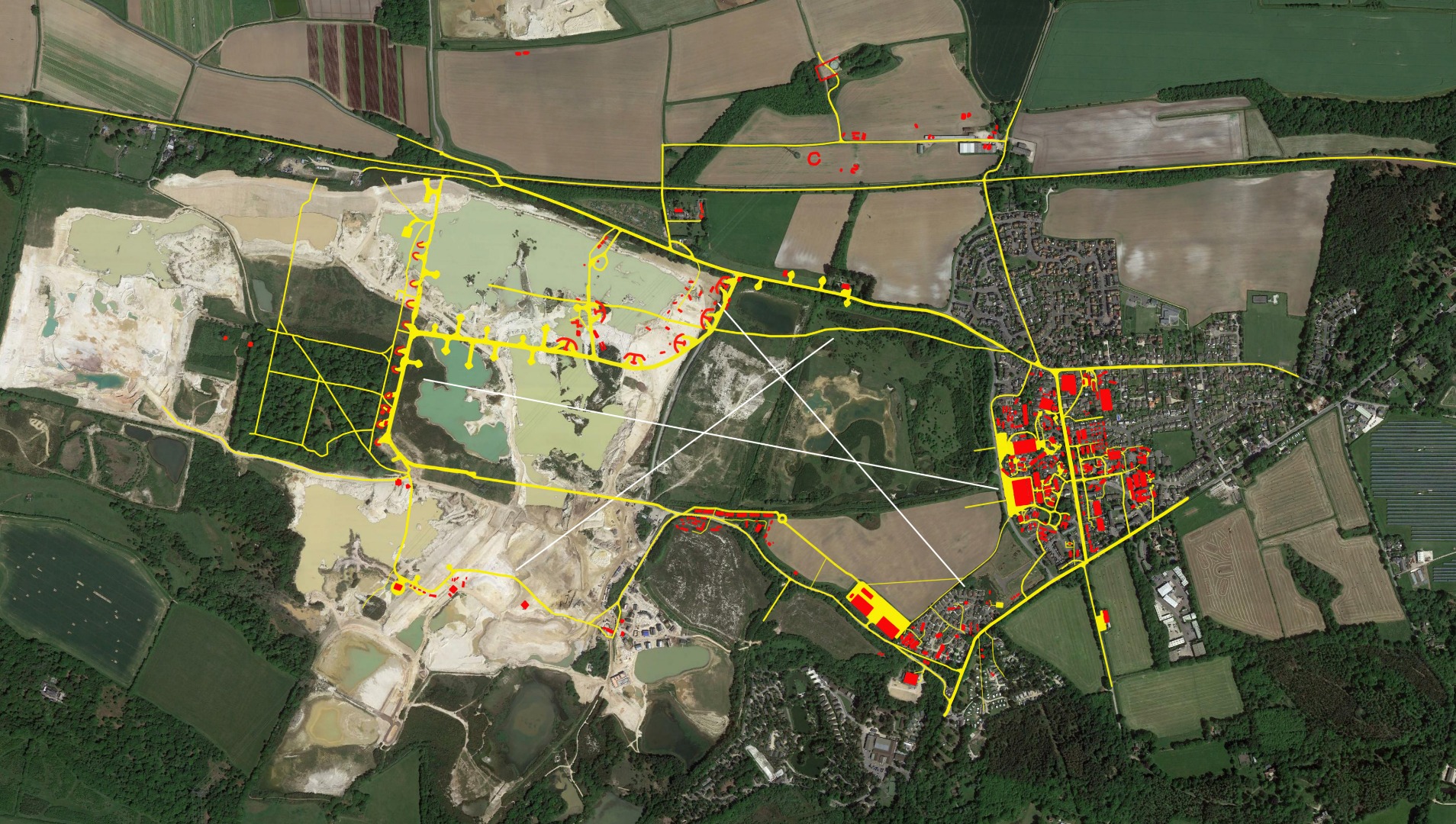 Plans of Warmwell. Courtesy of Ed Andrews
| | |
| --- | --- |
| Parent(s)/HQ Airfield(s): | |
| Decoy Airfield(s): | |
| Associated Airfield(s): | |