| | |
| --- | --- |
| Also known as: | HMS Tern / RNAS Twatt / Twatt Aerodrome |
| County: | Orkney |
| Current Status: | Open land |
| Date: | 1 April 1941 - 30 September 1946 |
| Current Use: | Disused |
| Used By: | FAA |
| Landing Surface Types: | Paved |
| Aircraft Roles: | Naval aviation |
This unfortunately named airfield was opened on 1 April 1941 as HMS Tern, otherwise known as RNAS Twatt. The airfield was primarily used for training throughout the Second World War. Large numbers of aircraft visited Twatt for short periods of time after disembarking from airfield carriers in Scapa Flow. No 700 Squadron is an example of a unit that stayed at Twatt for longer. Between June 1942 and disbandment in 1944, the squadron provided final training for catapult aircraft crews before they embarked on their ships. No 771 Squadron similarly came from Hatston at the same time as No 700 Squadron and stayed at Twatt for three years. This unit was a Fleet Requirements Unit (FRU) and therefore operated a large number of different aircraft types in a variety of roles, supporting the fleet based at Scapa Flow. Aircraft used included, Bristol Blenheims, Boulton Paul Defiants, Gloster Sea Gladiators and Vought-Sikorsky Hoverfly helicopters.
Frontline squadrons were also based at Twatt during the Second World War using Fairey Swordfish torpedo-bombers and Fairey Fulmar fighters. Twatt was also unfortunately the site of the first helicopter crash in Britain. A Vought-Sikorsky Hoverfly (known in American service as the R-4) from No 771 Squadron was written off when its tail rotor hit a parked Bristol Blenheim on takeoff.
Twatt was paid off in 1946 but was retained by the Royal Navy under the control of Lossiemouth for some time afterwards. In the 1970s it was suggested that the site could be merged with nearby Skeabrae to form a large NATO base but Iceland was chosen as a location instead.
The airfield was one of the earliest purpose built naval airfields in Britain with four hard runways and associated facilities constructed. Its control tower is particularly unusual in that it was built on top of the operations block. The main technical area was to the south-west with other hangars and dispersal areas spread around the airfield. None of the hangars survive although several buildings do still stand around the site. This includes the control tower and operations block, various support buildings and pillboxes.
The following organisations are either based at, use and/or have at least potentially significant connections with the airfield (as at 31/07/2017):
Birsay Community Council
Birsay Heritage Trust
Main unit(s) present:
No 700 Sqn

No 771 Sqn

No 802 Sqn

No 804 Sqn

No 807 Sqn

No 809 Sqn

No 812 Sqn

No 817 Sqn

No 818 Sqn

No 819 Sqn

No 820 Sqn

No 821 Sqn

No 822 Sqn

No 832 Sqn

No 846 Sqn

No 880 Sqn

No 884 Sqn
Photographs and video from the memorial unveiling at Twatt on 16 September 2017: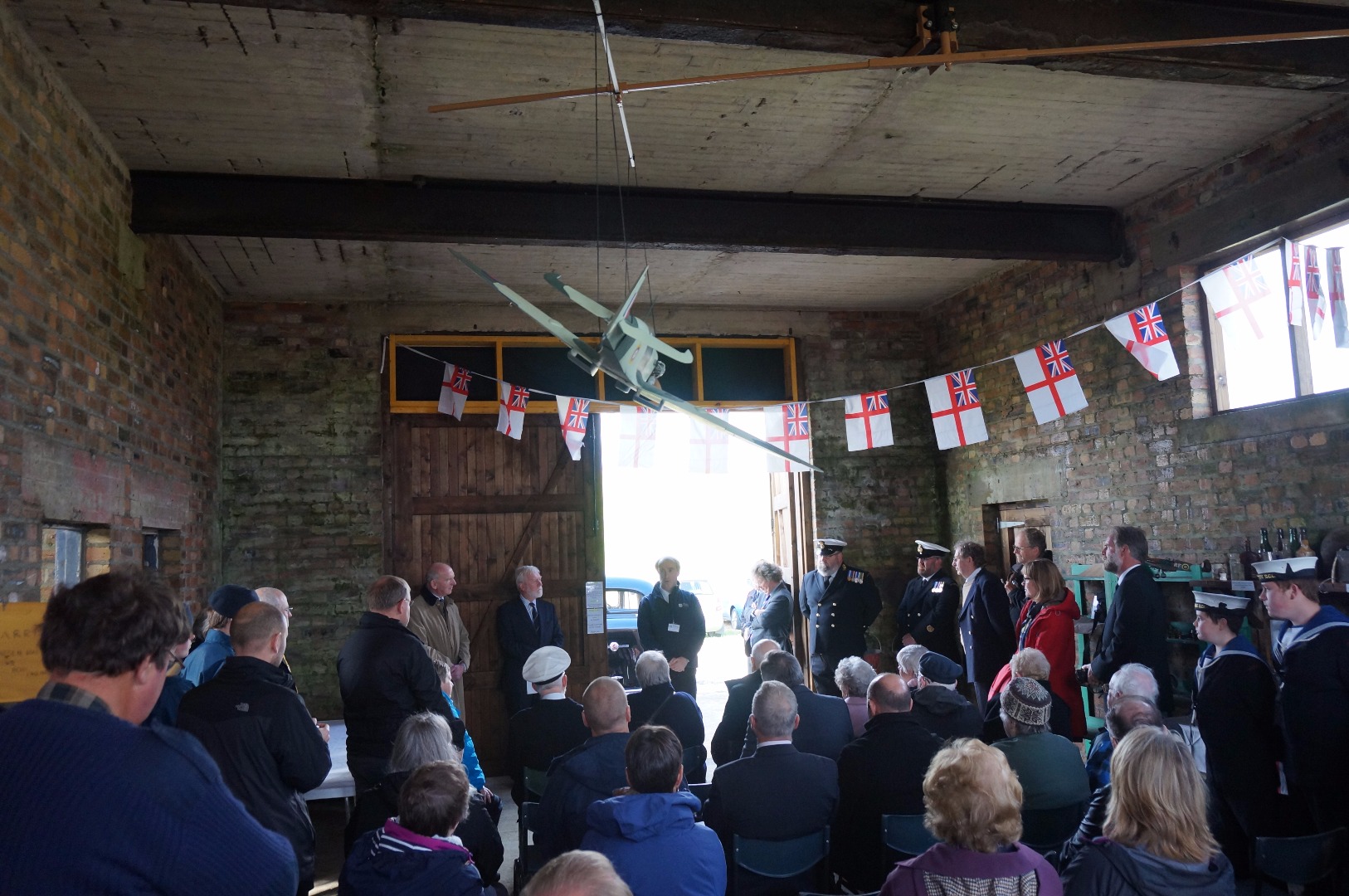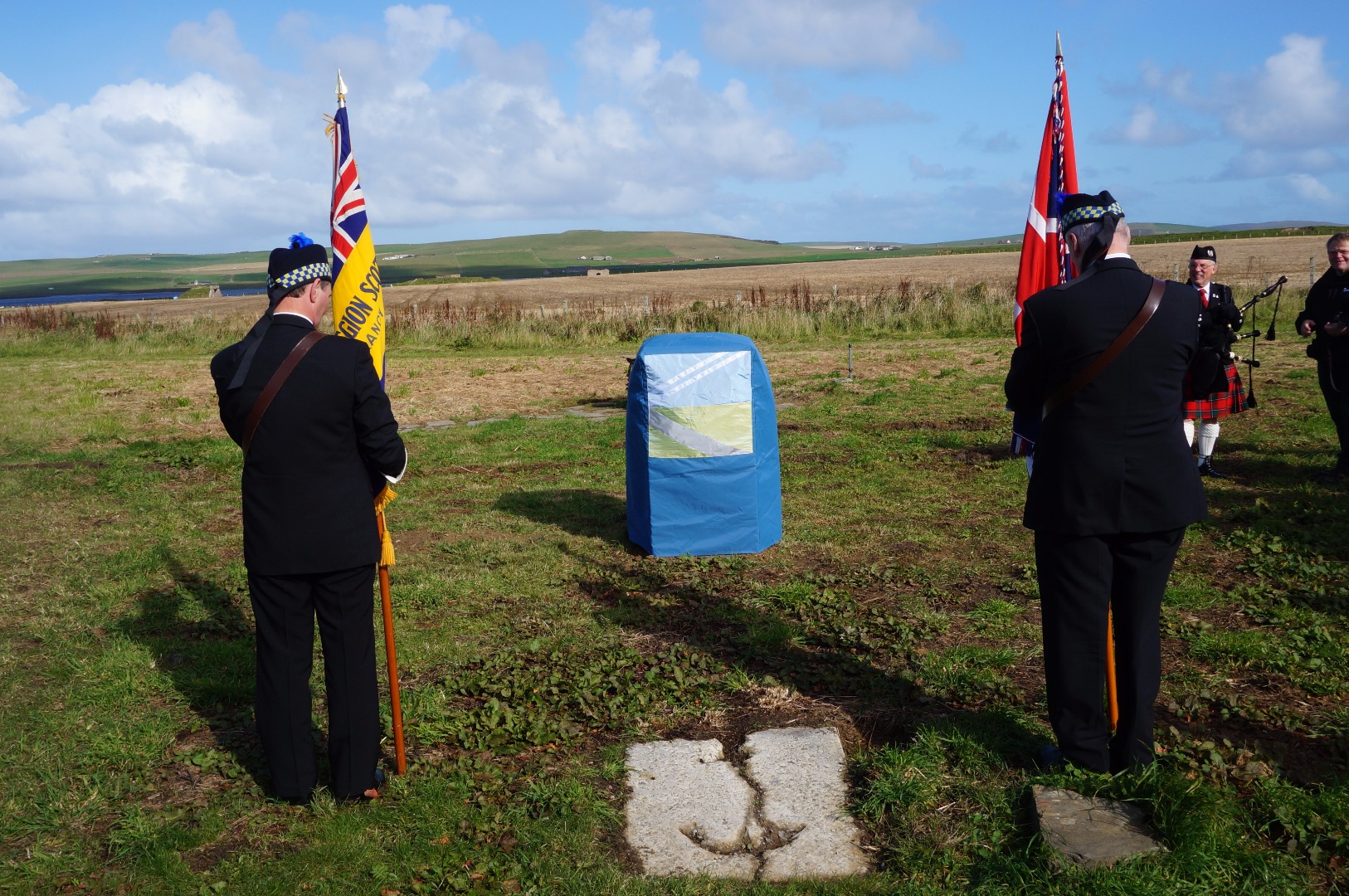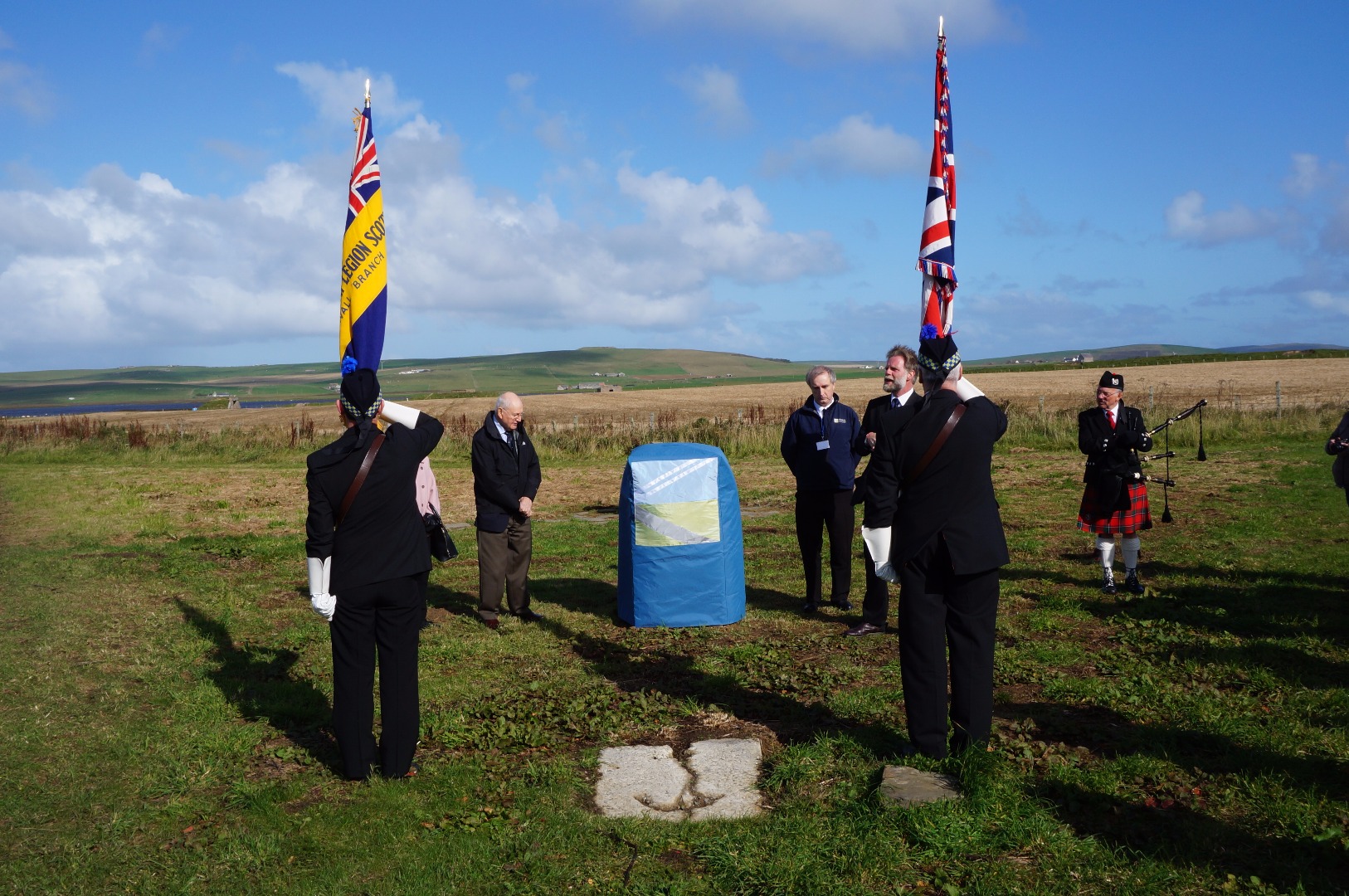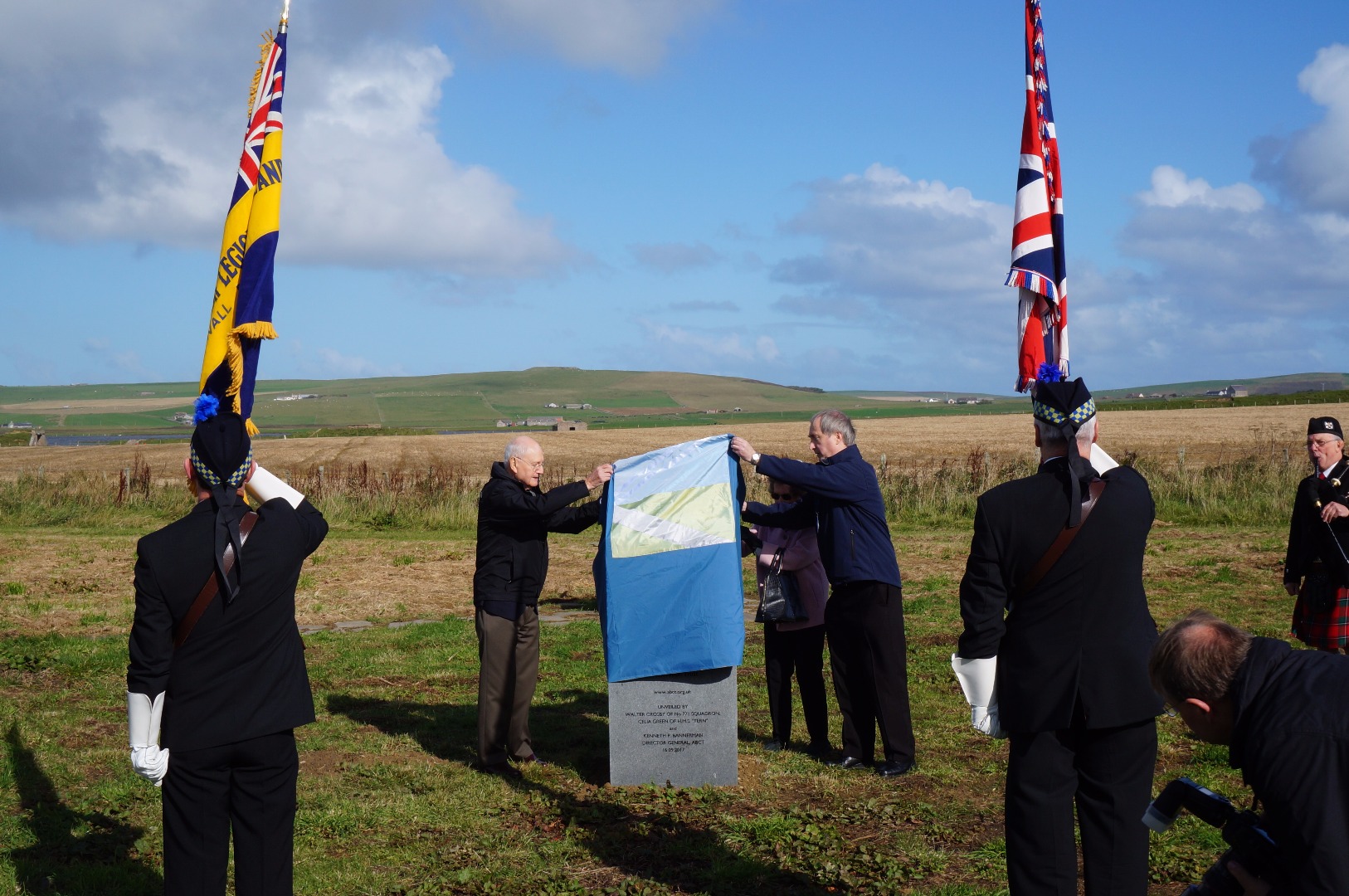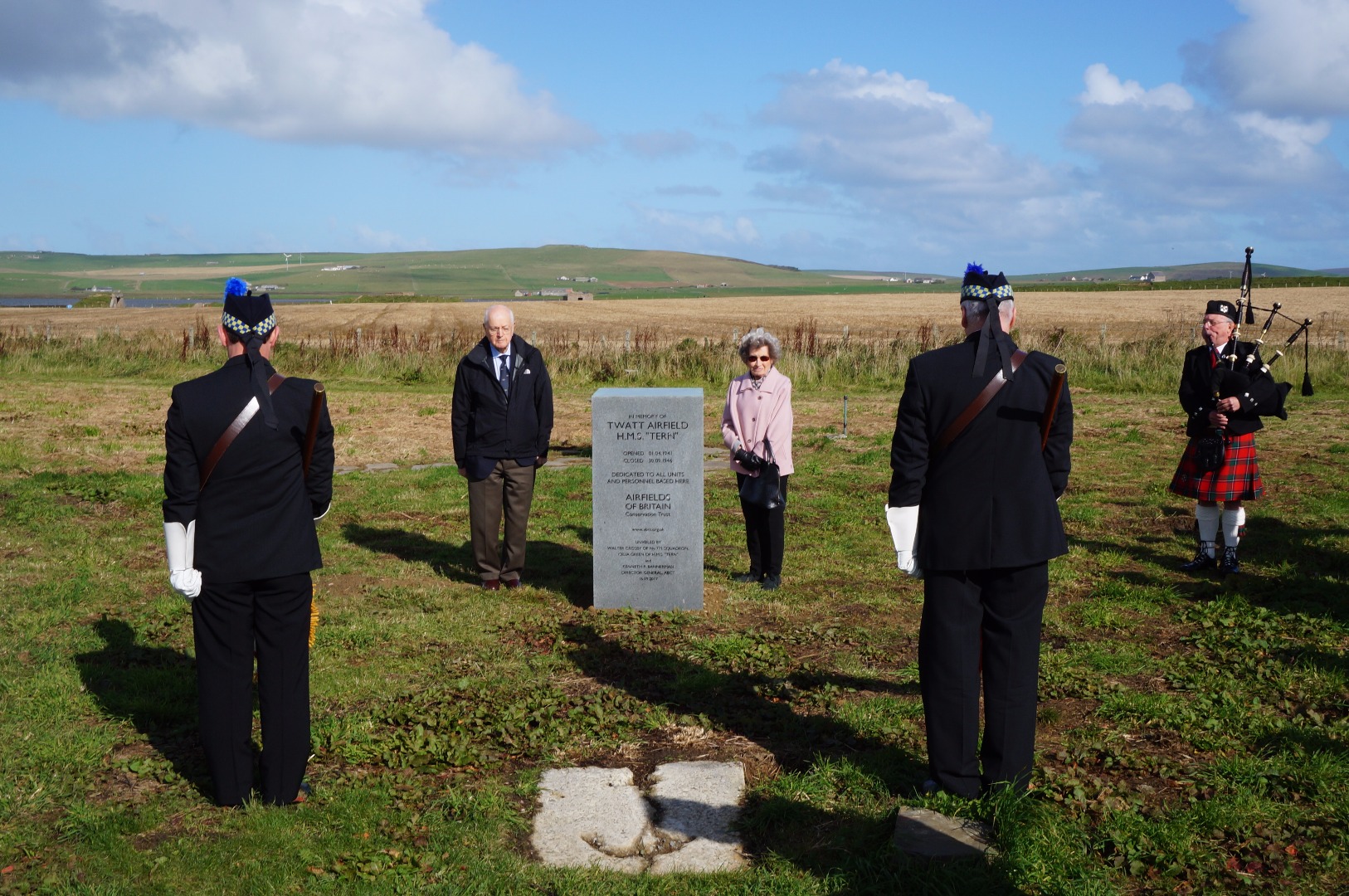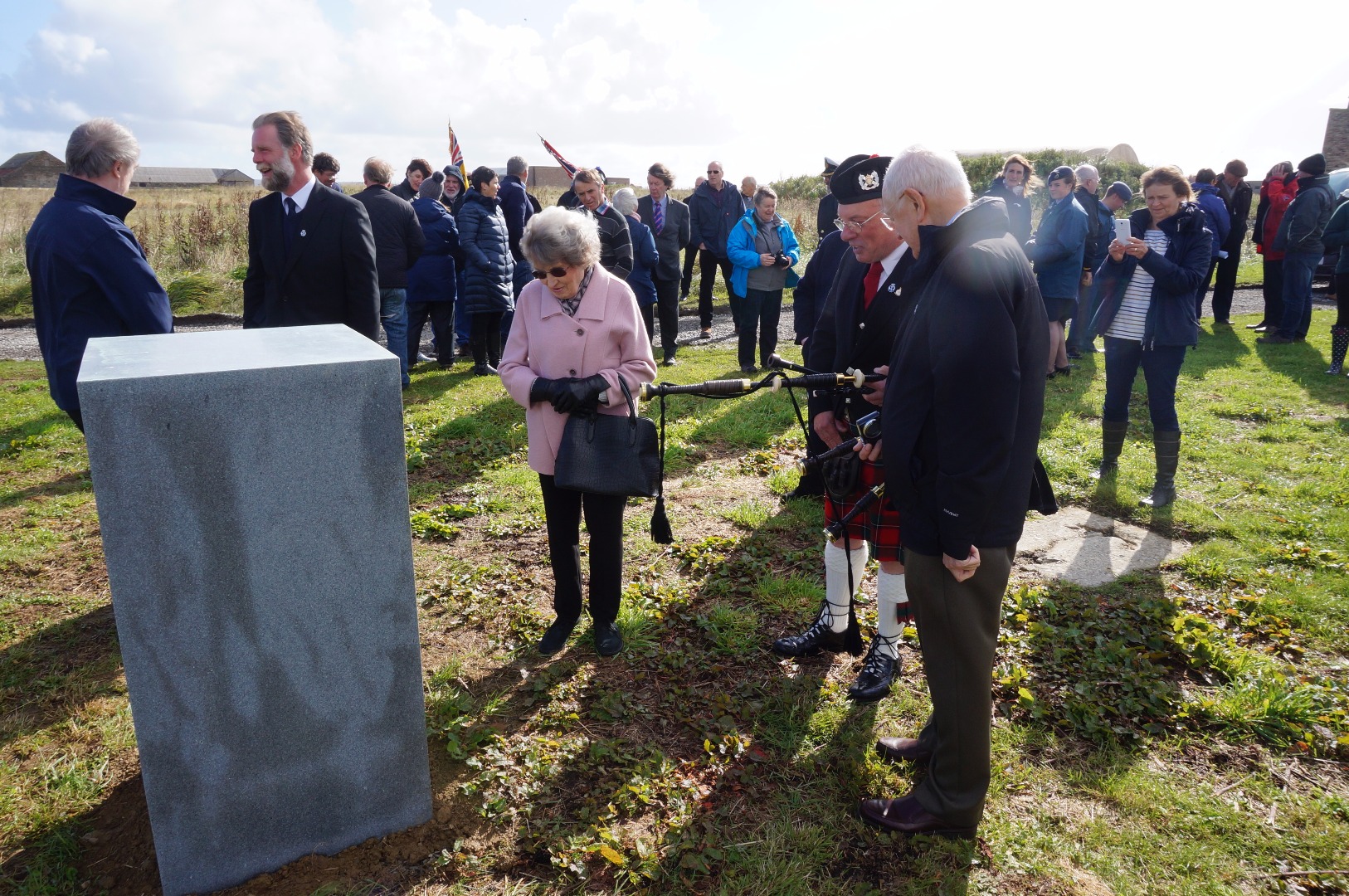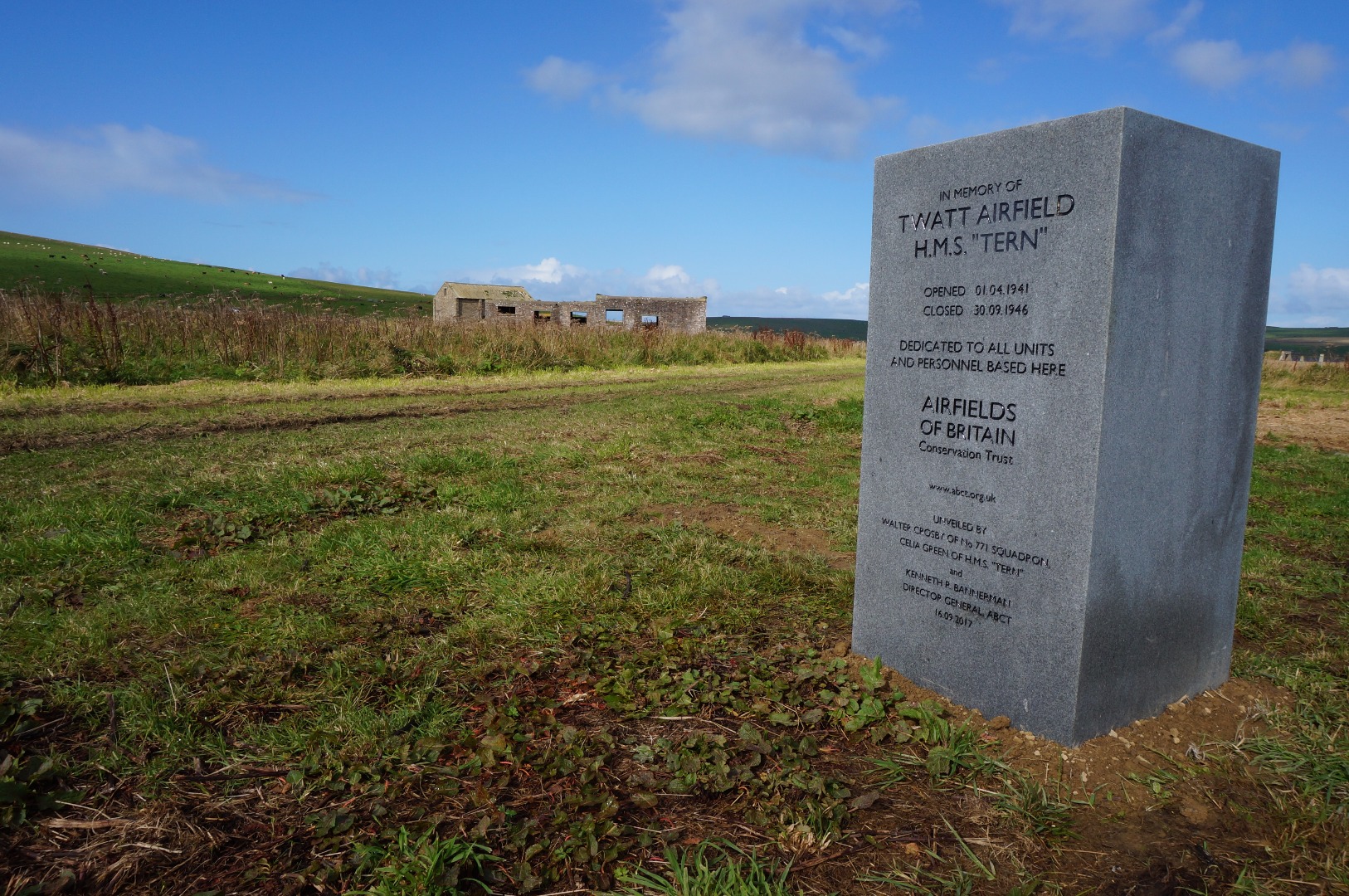 Aerial footage of Twatt. Courtesy of Andrew Brown
Aerial footage of the hardened watch office and control tower at Twatt. Courtesy of Colin Anderson