| | |
| --- | --- |
| Also known as: | HMS Tern II / RAF Skeabrae / Skaebrae (misspelling) / Skea Brae (misspelling) / Skeabrae Aerodrome |
| County: | Orkney |
| Current Status: | Housing / Open land |
| Date: | 15 August 1940 - 1 September 1946; subsequent minor use |
| Current Use: | Disused |
| Used By: | RAF / RAF (Czech) / RAF (French) / RAF (Norwegian) / FAA / RAAF / RCAF |
| Landing Surface Types: | Paved |
| Prominent People: | Colin Gray |
Skeabrae had an unusual start to its life as the site was originally planned as an early naval airfield, complete with four runways, before being switched to Air Ministry supervision for RAF use. The airfield began to open in August 1940 with the primary aim of providing vital fighter defence for the Royal Navy fleet at Scapa Flow. It was however not until October that the first aircraft arrived, Fleet Air Arm Gloster Sea Gladiators and Grumman Martlets of 804 Squadron. A Martlet from this squadron was the first American built fighter to destroy an enemy aircraft in the Second World War on 25 December 1940.
Hawker Hurricanes arrived in January 1941, firstly from No 3 Squadron before being replaced by No 253 Squadron and subsequently the Norwegians of No 331 Squadron. Supermarine Spitfires were used by various squadrons at Skeabrae from 1942 and fighters continued to operate from the airfield until the end of the war. They were joined latterly by some FAA units such as Nos 801 and 880 Squadrons operating Supermarine Seafires. Fighter training also took place at Skeabrae with No 1491 (Fighter) Gunnery Flight, an aerial target towing unit, moving to the airfield at the end of 1942 and staying to August 1943. In addition to fighters, No 1476 (Advanced Ship Recognition) Flight formed at Skeabrae in early 1943, giving instruction for the bombing of moving targets and ship reconnaissance until disbanding at the start of 1944.
The airfield closed on 1 September 1946 after a short period of Care and Maintenance from the autumn of 1945. Skeabrae was finally relinquished in 1957 after being administered since 1947 by the Royal Navy. It was suggested that the airfield could be merged with Twatt to form a large NATO base but Iceland was chosen as a location instead.
Skeabrae was equipped with various hangars and support buildings. Many of these survived until the 1970s and 1980s before larger scale demolition was carried out. The control tower for example was demolished in February 1990. The former cinema/gymnasium and the bomb store are two of the airfield's few remaining standing buildings but the runways have almost entirely been removed.
The following organisations are either based at, use and/or have at least potentially significant connections with the airfield (as at 01/09/2011):
Harray and Sandwick Community Council
Main unit(s) present:
No 3 Sqn

No 66 Sqn

No 118 Sqn

No 129 Sqn

No 132 Sqn

No 164 Sqn

No 234 Sqn

No 253 Sqn

No 254 Sqn
No 312 Sqn
No 313 Sqn
No 329 Sqn
No 331 Sqn
No 441 Sqn
No 451 Sqn
No 453 Sqn

No 598 Sqn

No 602 Sqn

No 603 Sqn

No 611 Sqn

No 801 Sqn

No 804 Sqn

No 841 Sqn

No 880 Sqn

No 881 Sqn

No 882 Sqn

No 884 Sqn

No 887 Sqn

No 894 Sqn

No 1476 (Advanced Ship Recognition) Flight

No 1491 (Fighter) Gunnery Flight

No 1841 Sqn

No 2714 Sqn RAF Regiment
No 2745 Sqn RAF Regiment
No 2766 Sqn RAF Regiment
No 2824 Sqn RAF Regiment

Advanced Ship Recognition Flight
Photographs and video from the memorial unveiling at Skeabrae on 16 September 2017: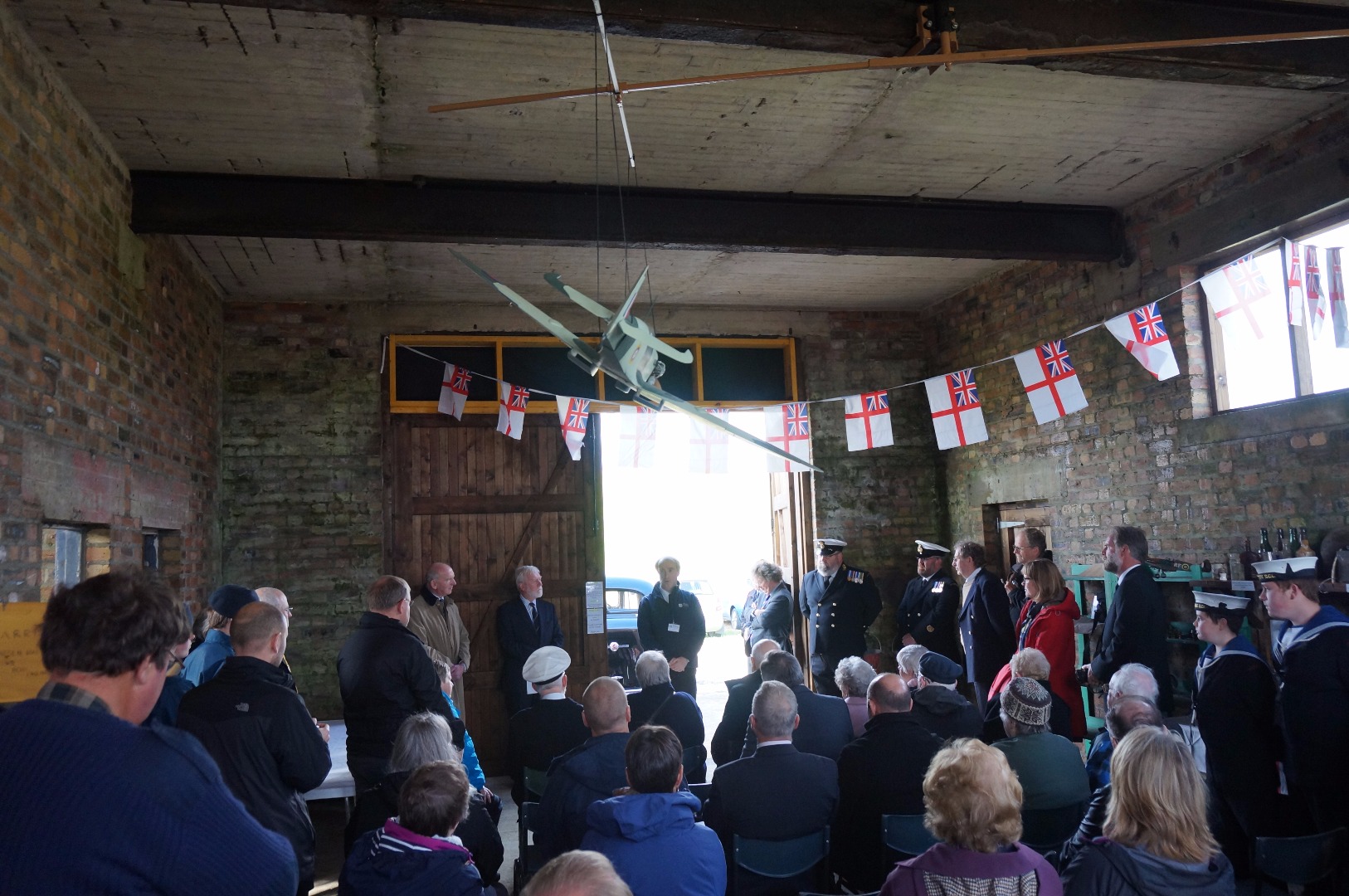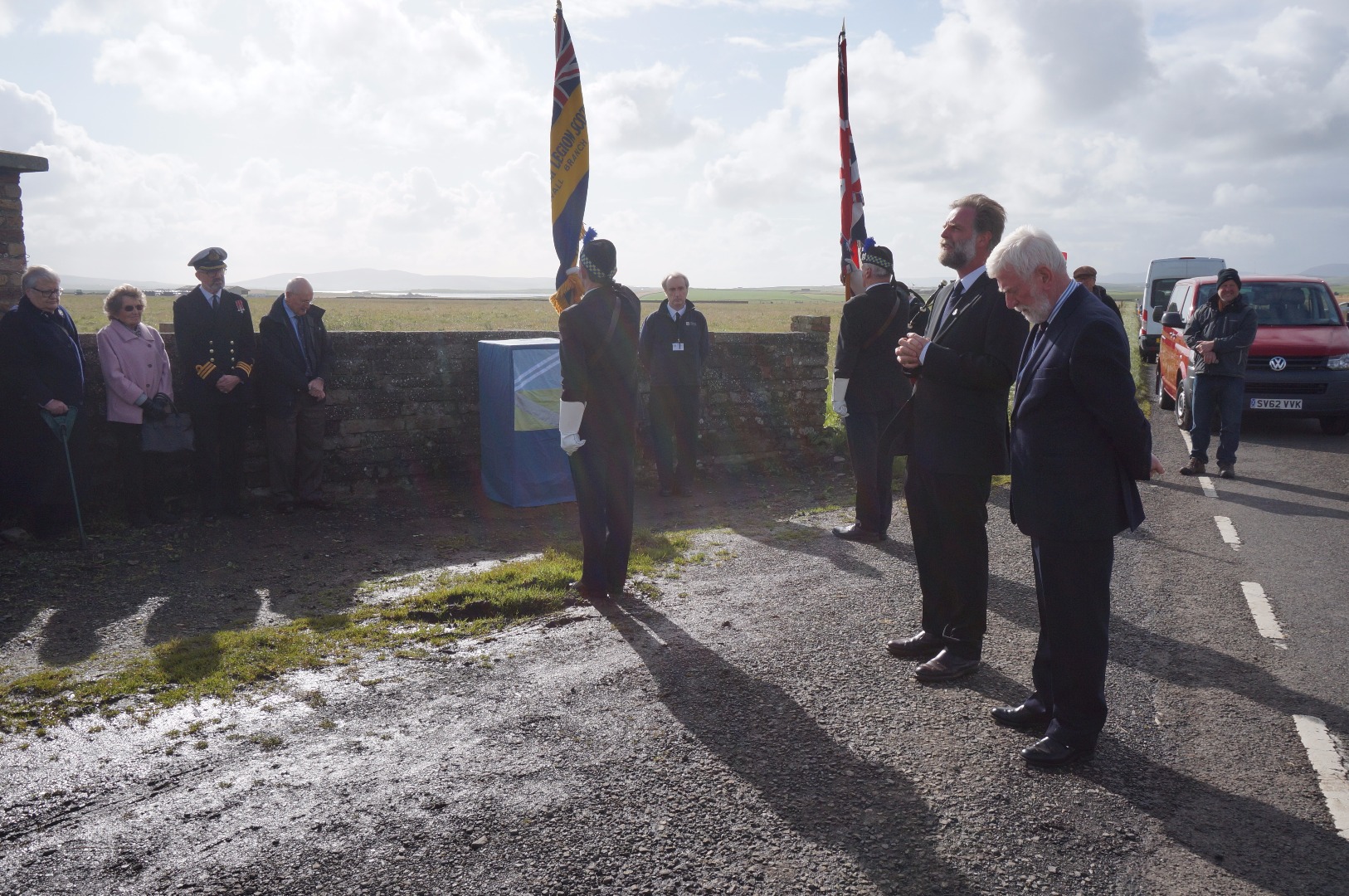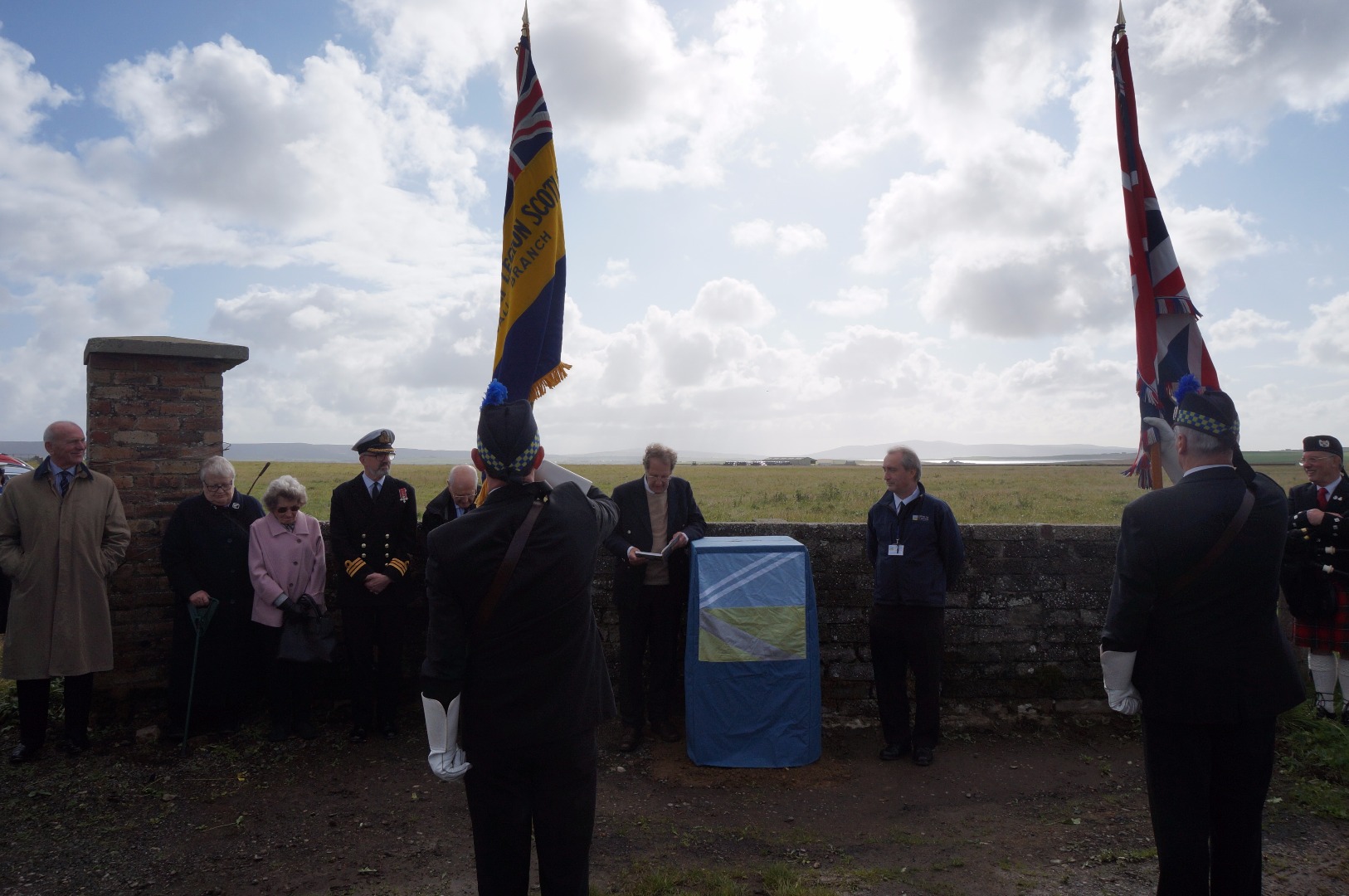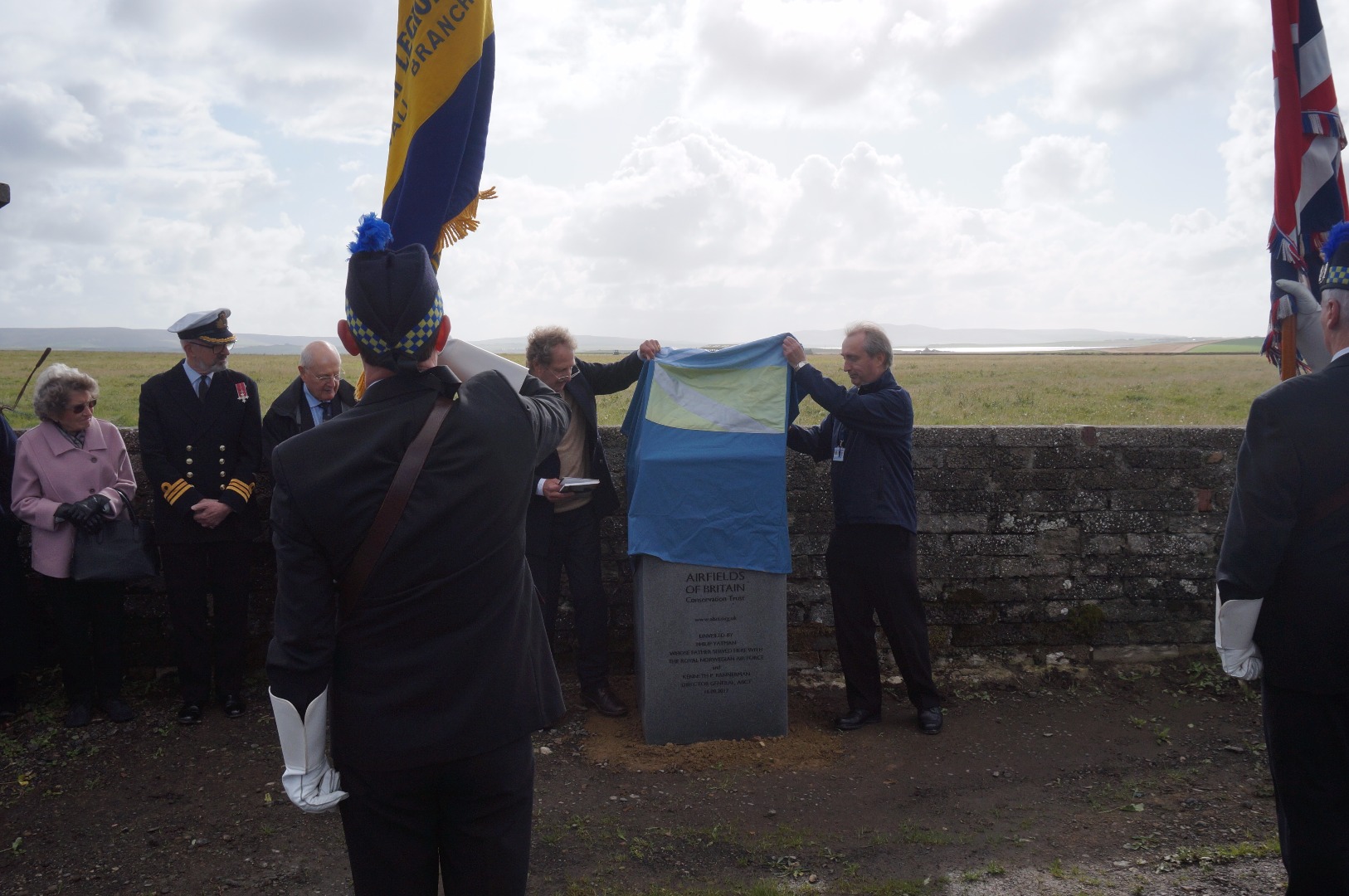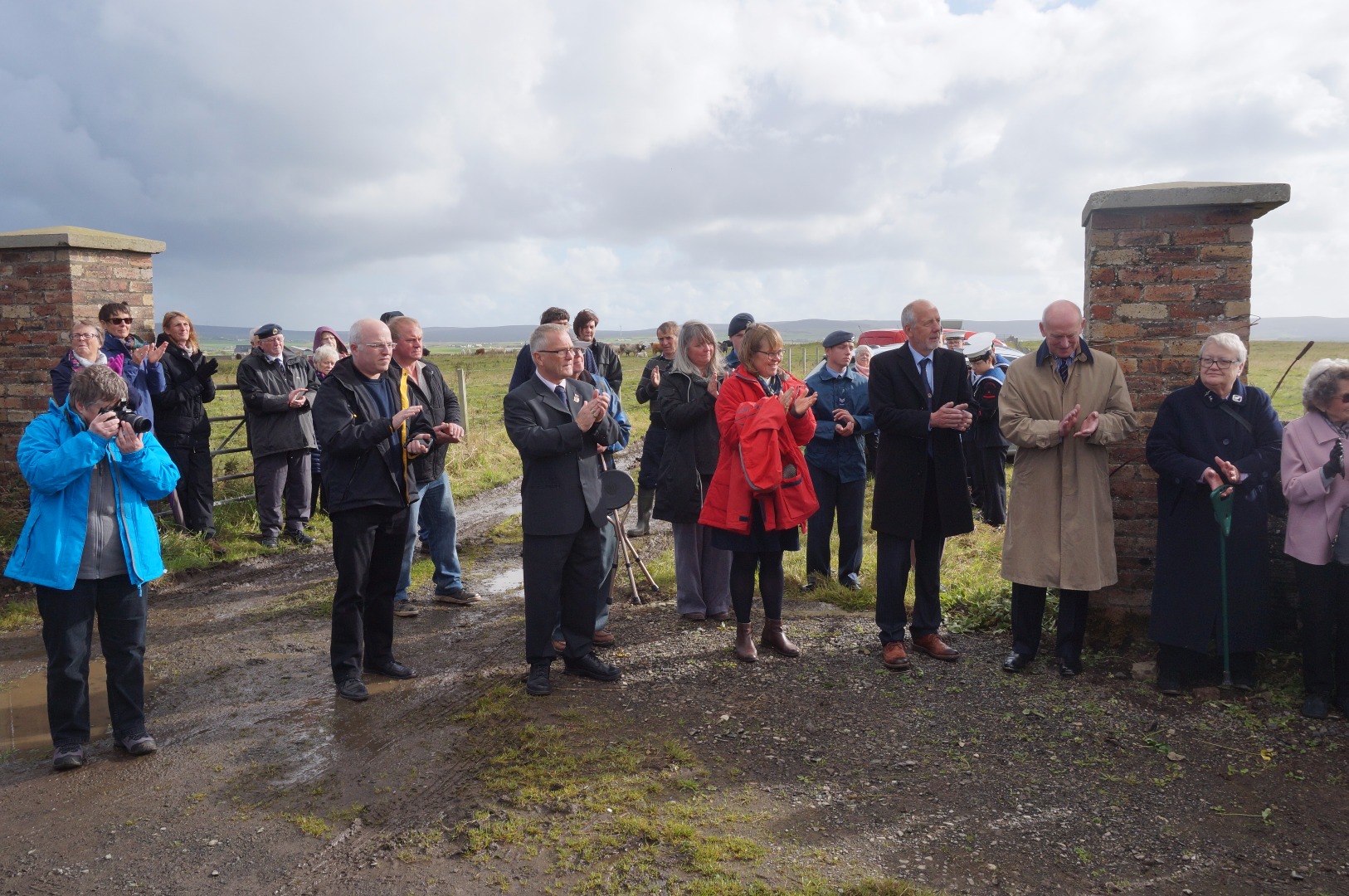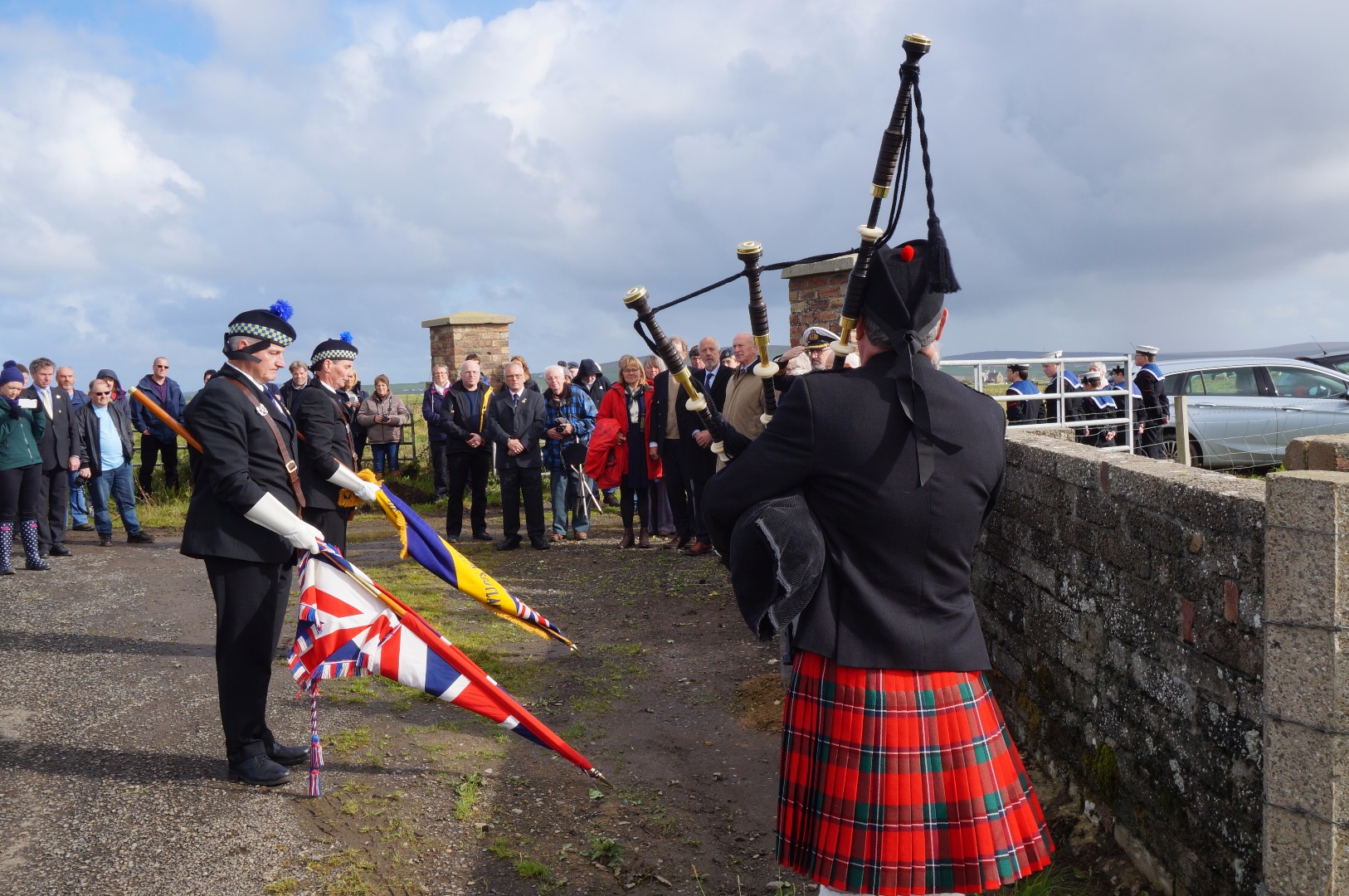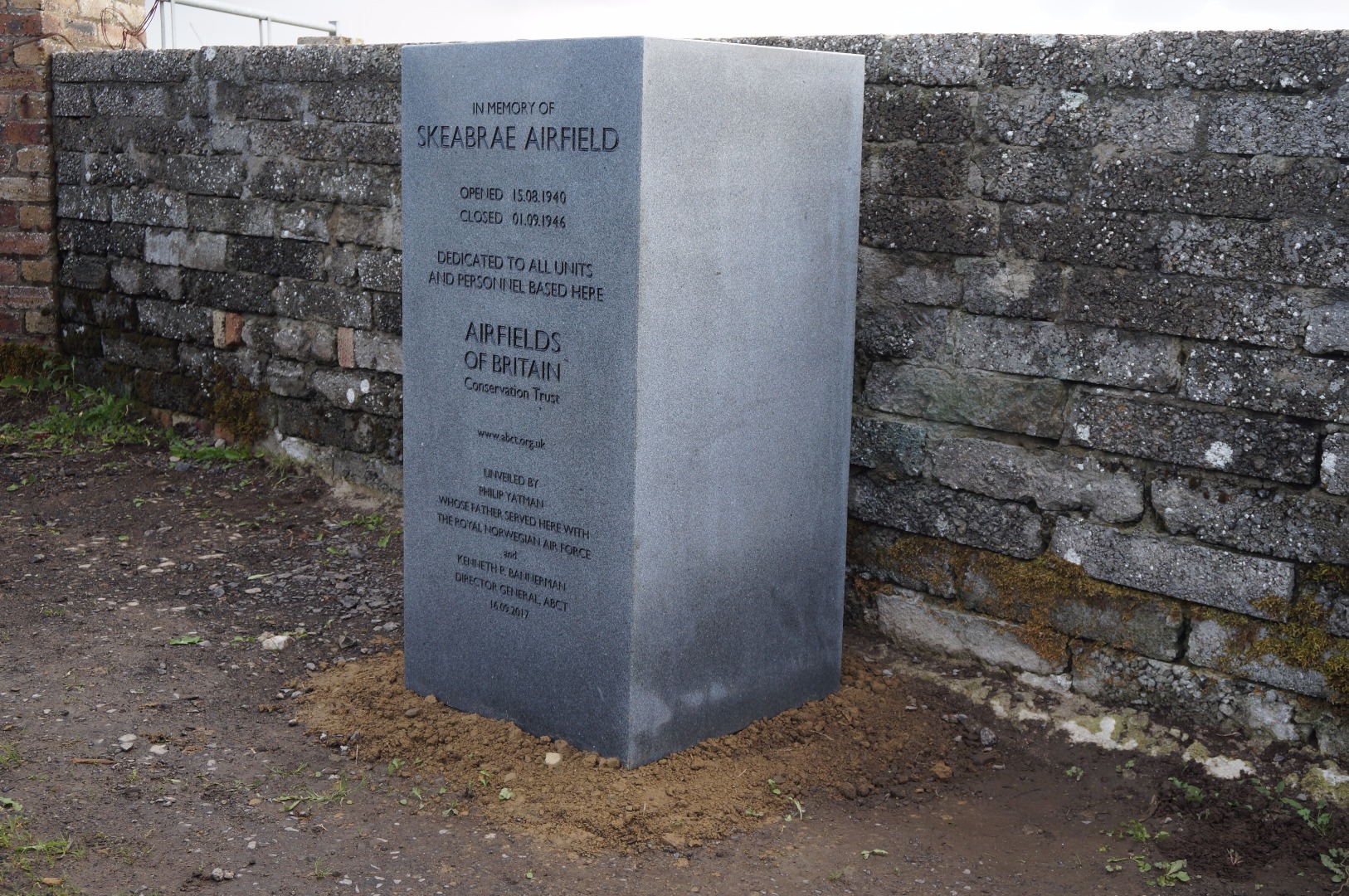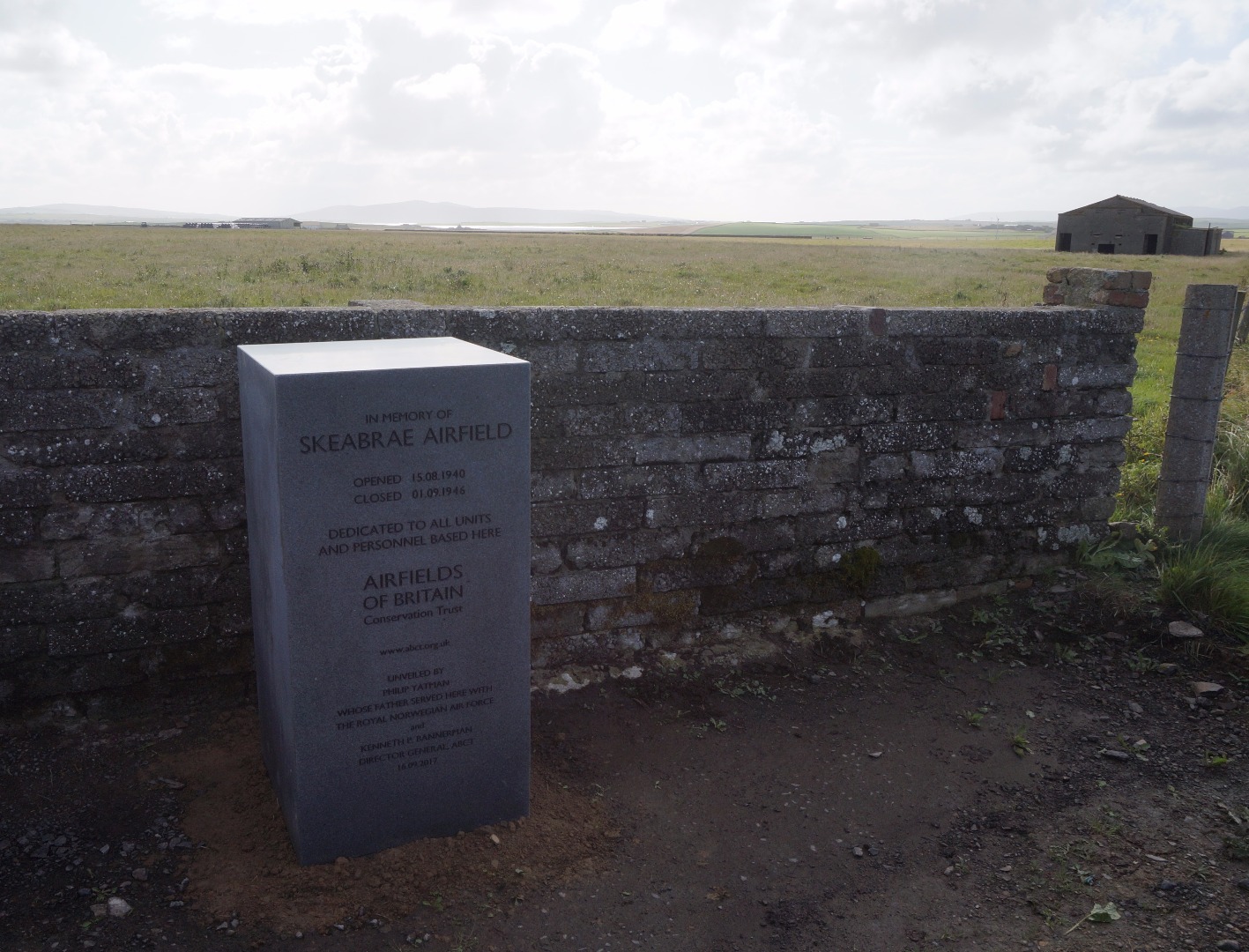 Aerial footage of Skeabrae, c. 2011. Courtesy of Andrew Brown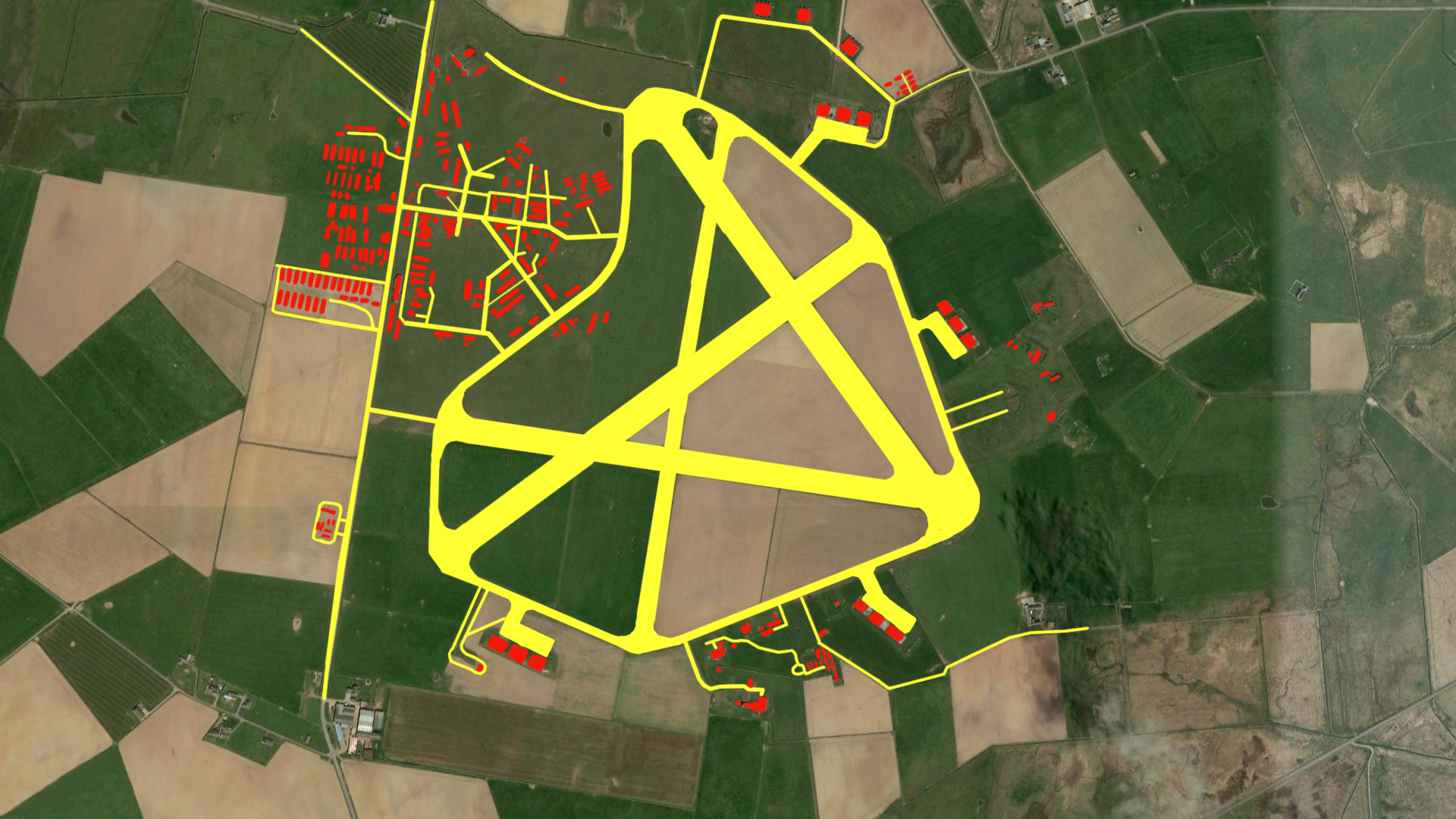 Key
Red = Buildings
Yellow = Roads and Runways