| | |
| --- | --- |
| Also known as: | Inveraldie / RAF Tealing / Tealing Aerodrome |
| County: | Angus |
| Current Status: | Electricity sub-station / Farmland / Housing / Village hall |
| Date: | March 1942 - 1948 |
| Current Use: | Disused |
| Used By: | RAF |
| Landing Surface Types: | Paved |
| Aircraft Roles: | Trainer |
Advanced fighter training took place for a relatively short but intensive period during World War Two at Tealing to the north of Dundee. Initially referred to as Kirkton of Tealing while still being constructed, the airfield welcomed No 56 Operational Training Unit from Sutton Bridge on 27 March 1942. Hawker Hurricanes from then on remained the primary aircraft present as their unit evolved to become known as No 1 Combat Training Wing in October 1943 and then No 1 Tactical Exercise Unit the following January prior to disbanding on 31 July 1944. Instruction latterly also included more in the way of fighter-bomber training, increasingly seeing more modern fighter types appear to supplement the ageing Hurricanes, but one steady presence was Kinnell which served as Tealing's satellite throughout this time.
Tealing is perhaps best remembered for one unusual event when on 20 May 1942 Russian Foreign Minister V.M. Molotov landed aboard a Petlyakov Pe-8 (originally known as the TB-7) four-engined transport for talks with the British Government. He quickly left by car to board a train for London before leaving again a few days later from Prestwick for more political discussions in America.
No 9 (Pilots) Advanced Flying Unit subsequently maintained flying activity with mainly North American Harvards from September 1944 until disbandment on 21 June 1945 as Tealing became a RLG to Errol. In peacetime Nos 70 (Signals) Wing and 260 Maintenance Unit made use of the airfield until its eventual final closure.
Today it is a varied scene of alternative uses, dereliction and demolition here. The landing area itself – not readily accessible – is a particularly sad sight, devoid of its three T1 and eight Blister hangars and dominated by the rundown control tower and disused poultry sheds; energy planning involves an electricity sub-station, a wind turbine and a proposed solar farm. Elsewhere is not much better: the new post-war village of Inveraldie exists to the east where many support buildings used to stand, though the gymnasium/church has now become the village hall. As ever neighbouring hills which did not help with night flying dominate the surrounding area.
The following organisations are either based at, use and/or have at least potentially significant connections with the airfield (as at 01/09/2011):
Tealing Community Council
Tealing Hall - community hall at Inveraldie, former gymnasium
Viper Strike Nuke Town - airsoft sport activity, uses several airfield buildings
Main unit(s) present:
No 1 Combat Training Wing
No 1 TEU
No 2 FIS (Advanced)
No 9 (P) AFU
No 56 OTU
No 63 Sqn
No 70 (Signals) Wing
No 260 MU
No 527 Sqn
Photographs from the unveiling of the ABCT memorial marker on 20 May 2012: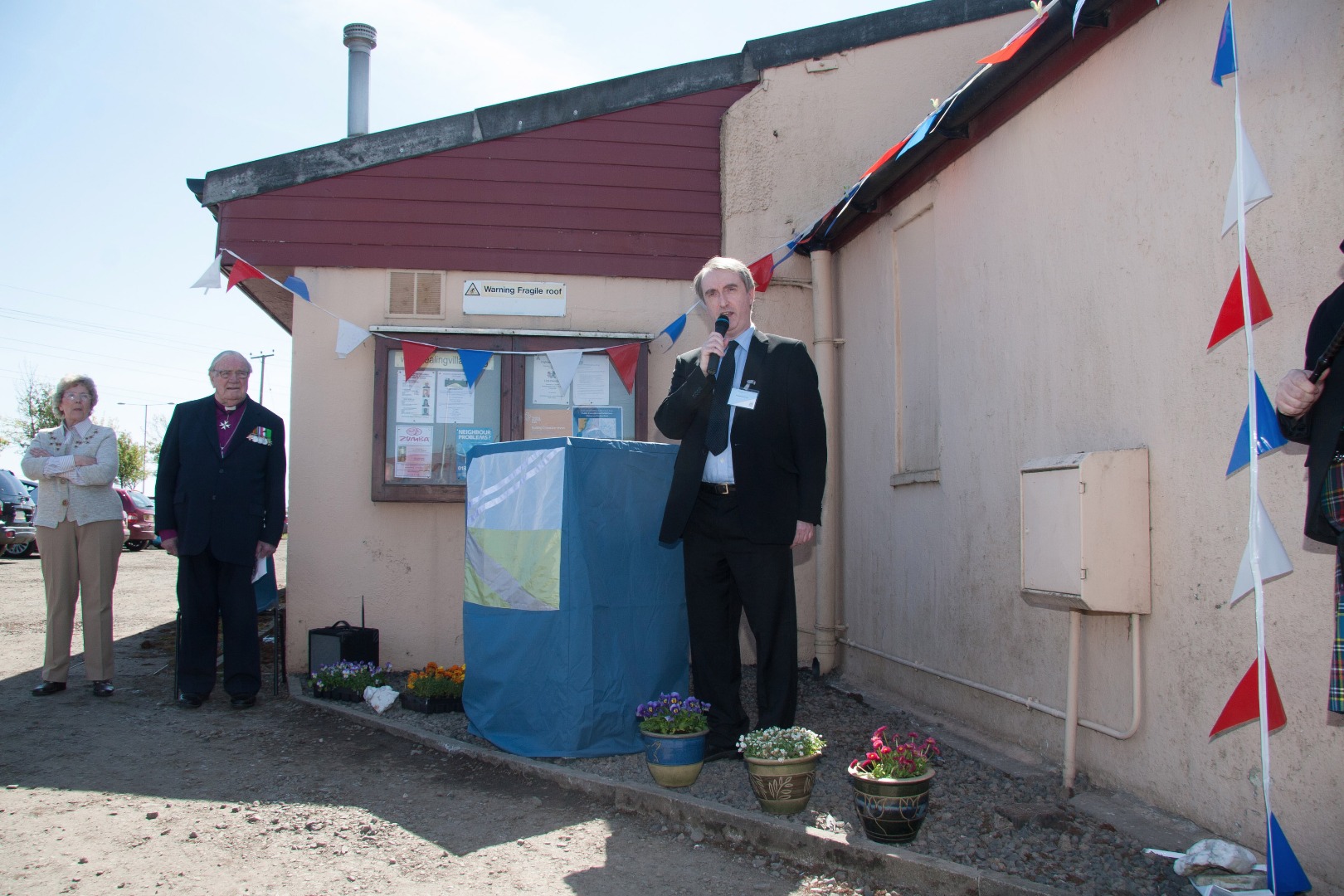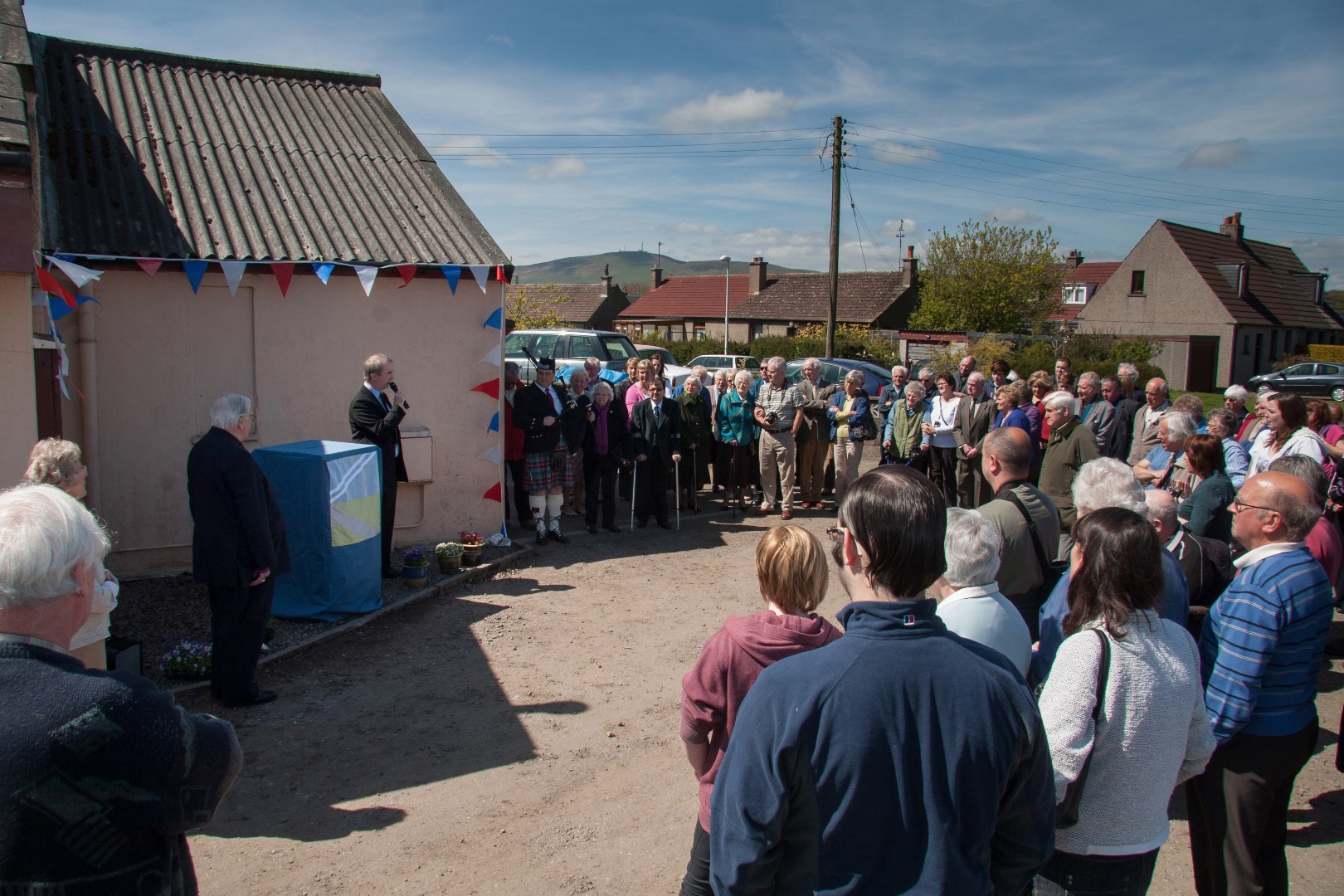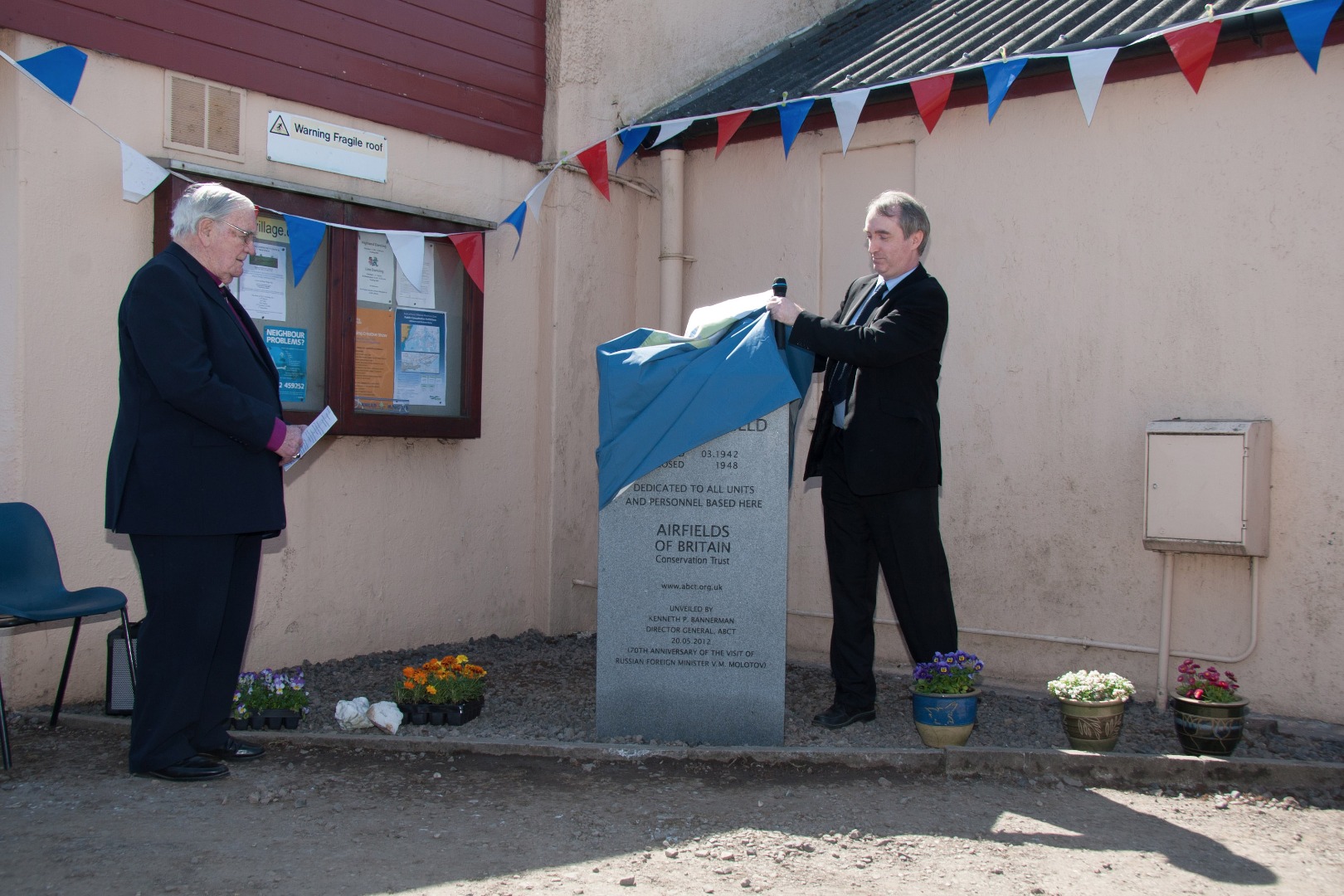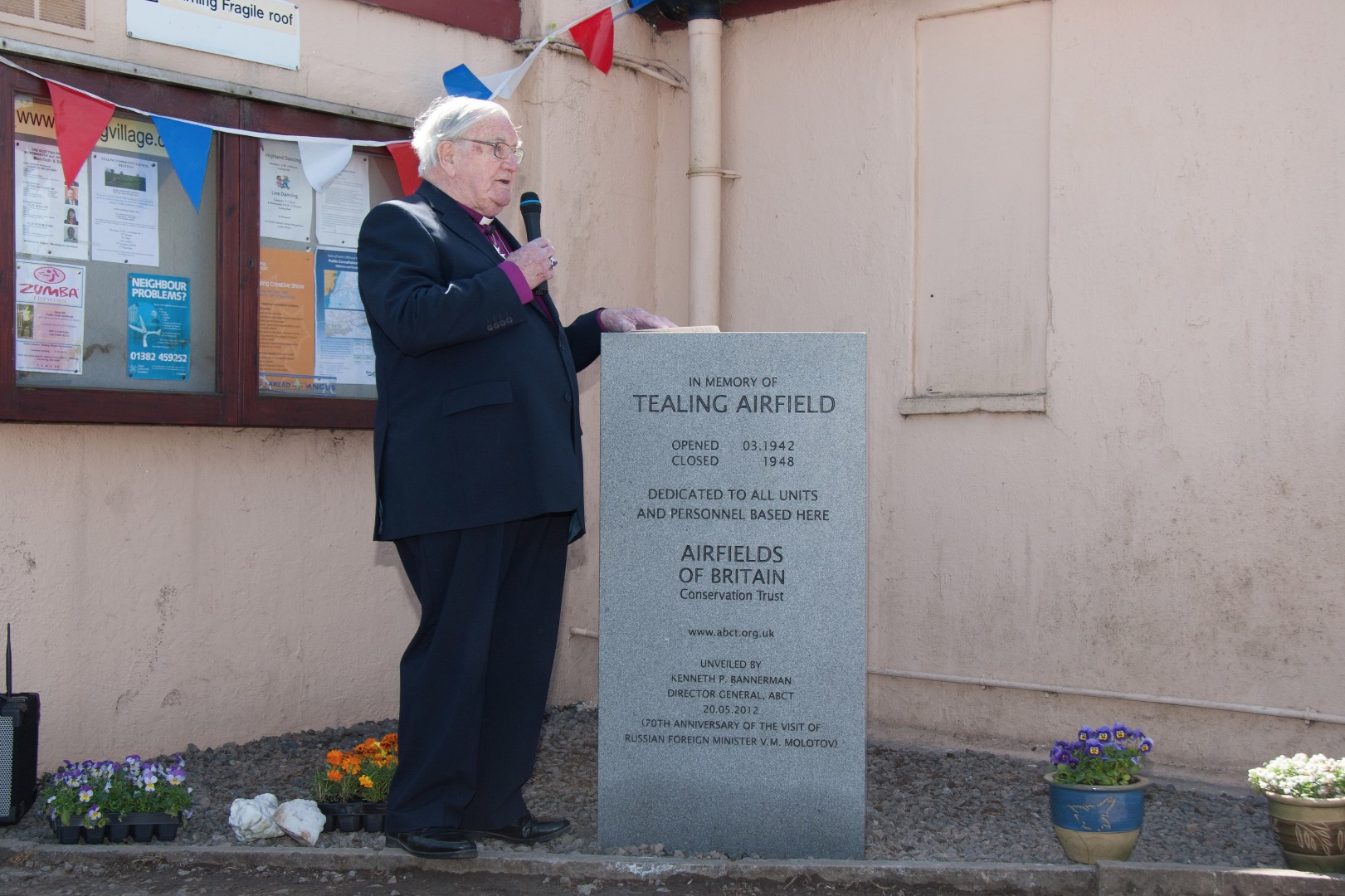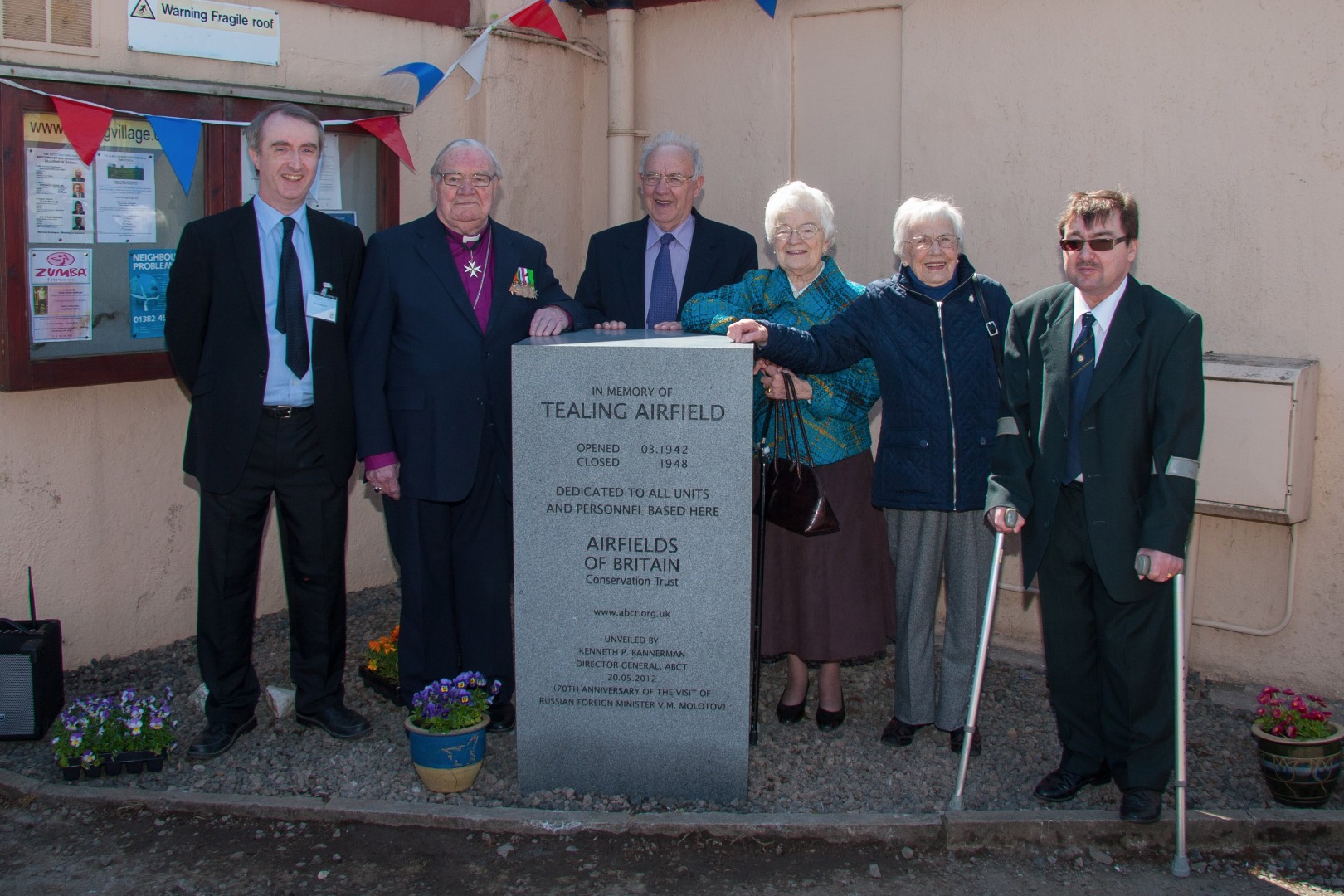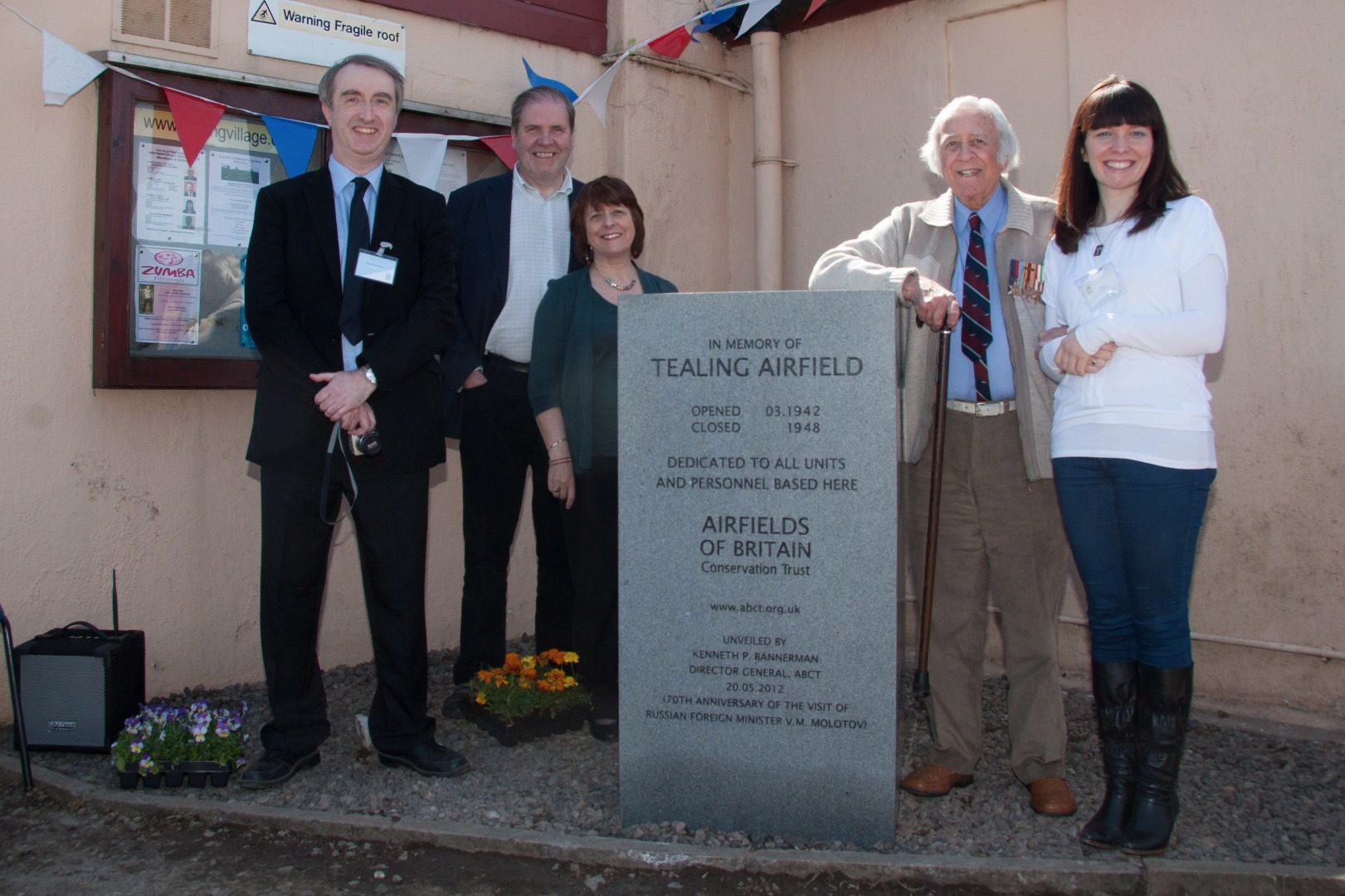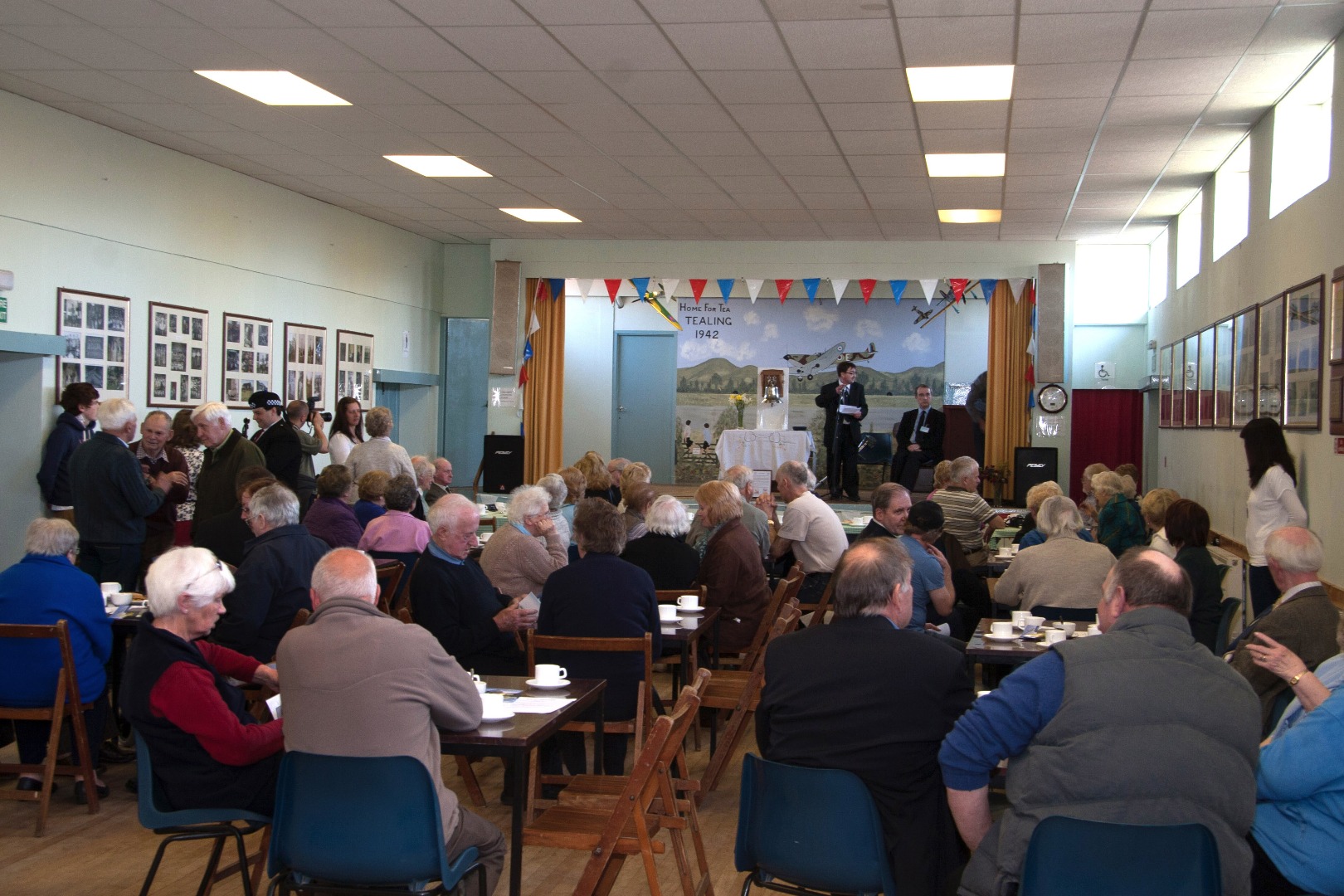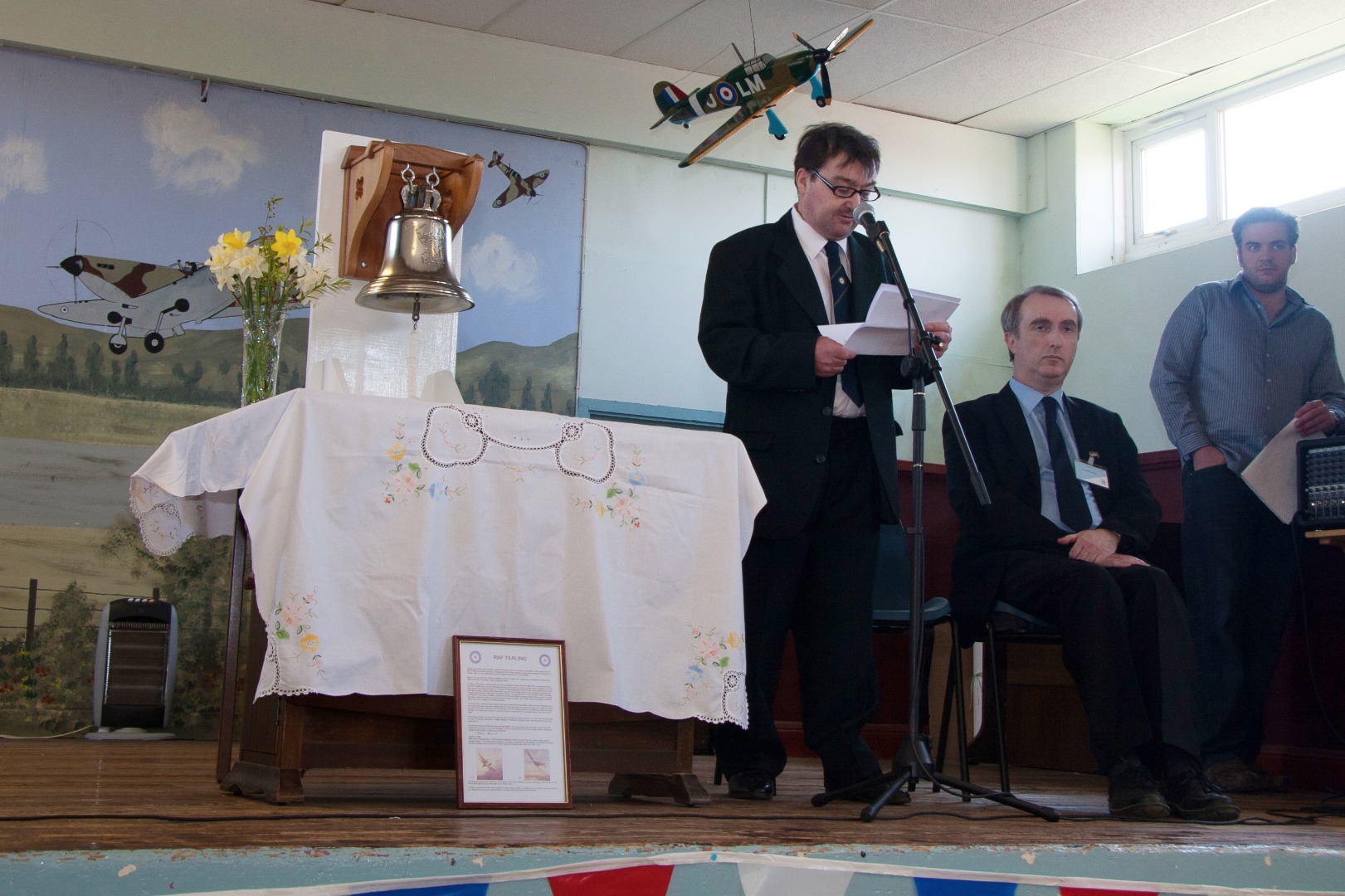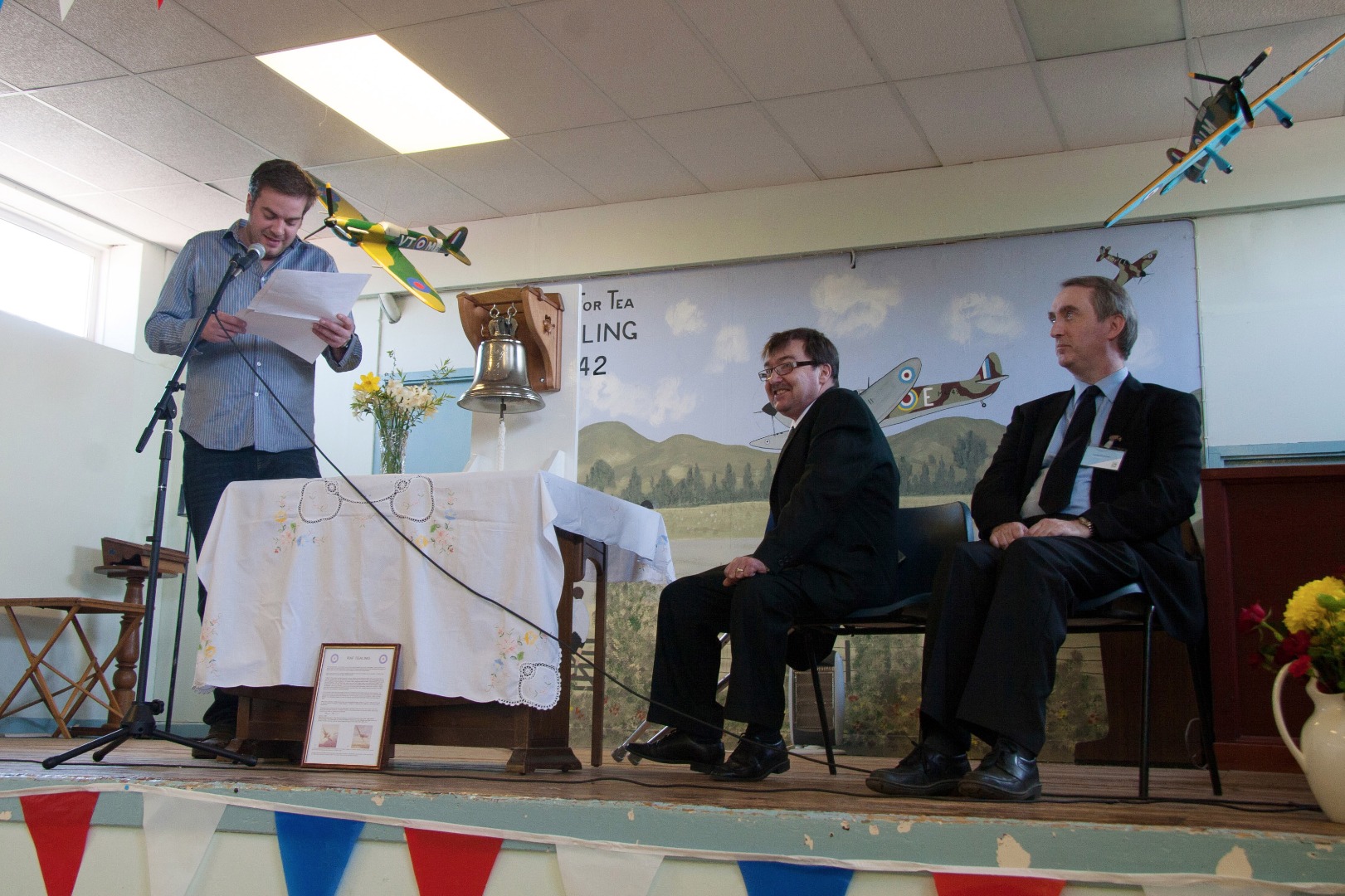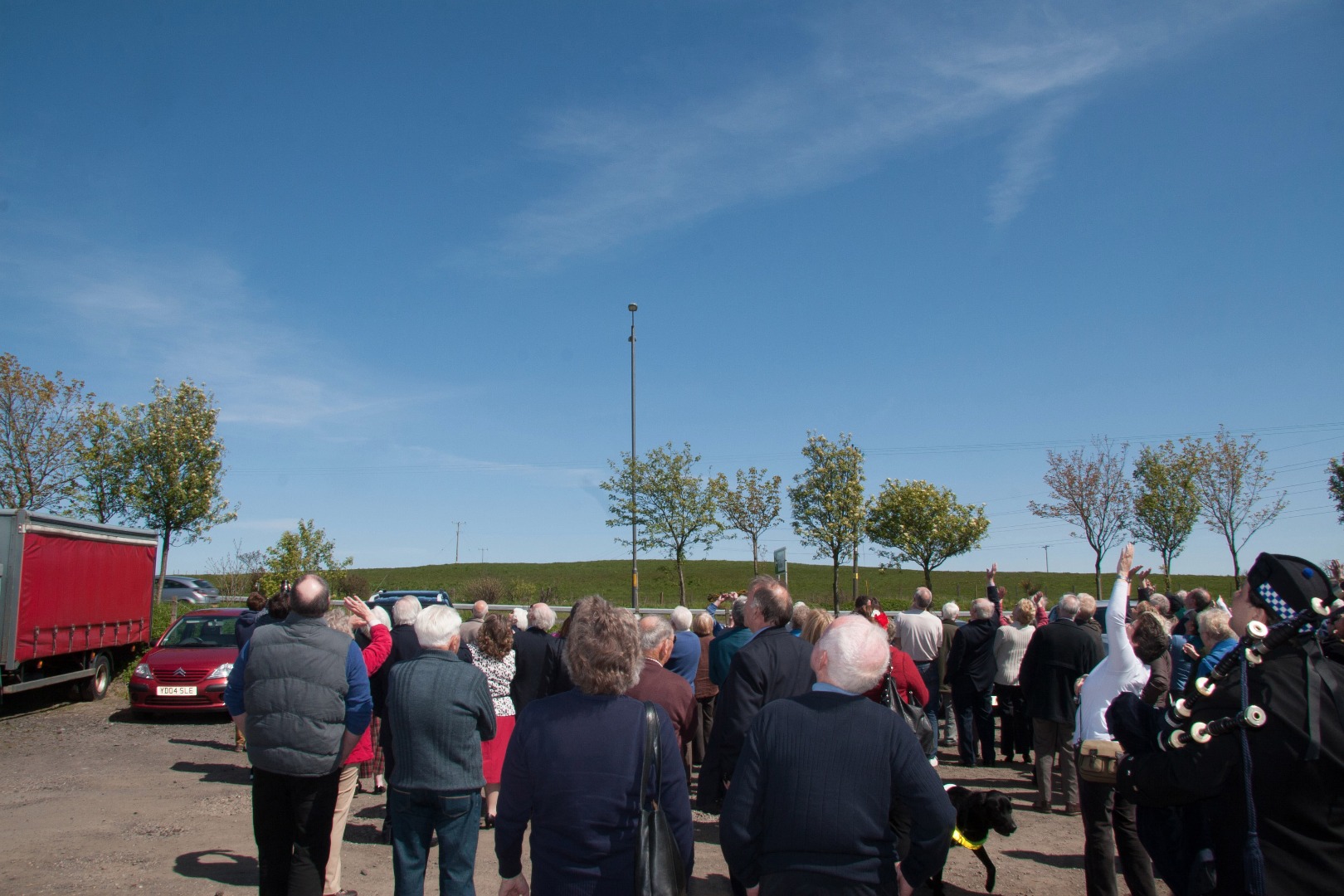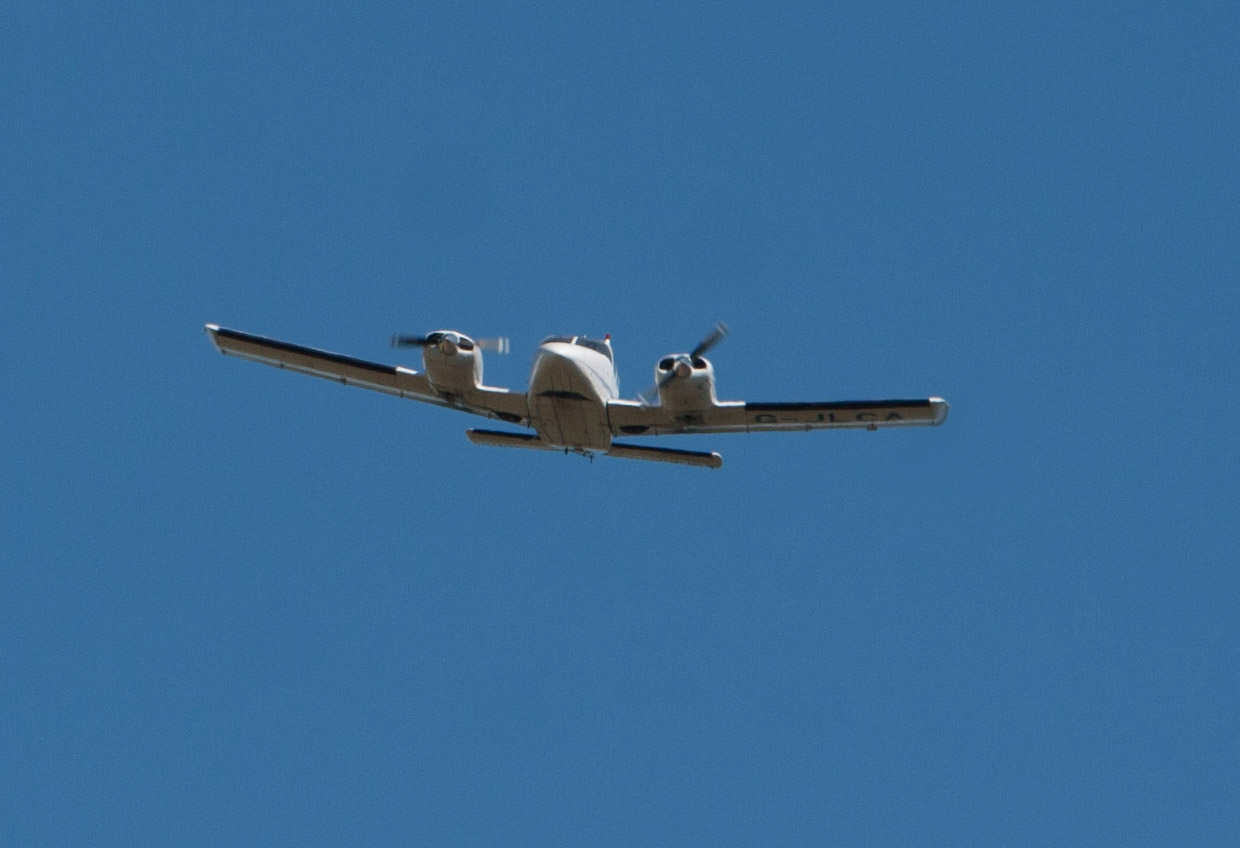 Photographs of the memorial on 24 June 2019.