Did you know?
"
Many balloons were launched from Evanton in the 1950s, ostensibly for more common meteorological forecasting but in reality equipped with spy cameras to assist with the ongoing Cold War defence effort.
"
| | |
| --- | --- |
| Also known as: | Evanton Aerodrome / Evanton Industrial Estate / HMS Fieldfare / RAF Evanton / Highland Deephaven Industrial Park / Novar Aerodrome / RAF Novar / RNAS Evanton |
| County: | Highland |
| Current Status: | Industry (main position) / Leisure activity |
| Date: | 1922 - 1956; subsequent minor use |
| Current Use: | Disused |
| Used By: | RAF (main user) / FAA (main user) / Civil (minor use) |
| Landing Surface Types: | Unpaved, later paved (1942) |
| Aircraft Roles: | Army aviation / Bomber / Fighter / General aviation (minor use) / Naval aviation (main role) / Trainer (main role) |
Evanton opened as Novar in 1922 to provide support for the Fleet at nearby Invergordon. The site was a replacement for Delny House, an airfield that could not be expanded to cope with larger aircraft types, though its successor did not come with an especially large landing area either. Novar at this time was therefore primarily used by Fleet Air Arm (FAA) aircraft under RAF control that had disembarked from aircraft carriers at Invergordon. For most of the site's life the RAF and Royal Navy worked side by side here.
Military use carried on well into the 1930s on a seasonal basis, eventually for firing training. The airfield was developed and expanded in 1937 as No 8 Armament Training Camp moved in to what now became known as Evanton. Training of this general nature continued over several more years through various succeeding titles. This began with No 8 Armament Training Station in April 1938 before becoming No 8 Air Observers School on the same day Britain entered World War Two in September 1939. By the end of 1939 the unit had again been renamed, this time to No 8 Bombing and Gunnery School (B&GS). A variety of aircraft types appeared and departed during this period but eventually Fairey Battles, Handley Page Harrows and Hawker Henleys tended to be predominantly flown for this training role. 
In addition to the schools, No 64 Squadron with Bristol Blenheim fighters spent time at Evanton providing air defence for the area early in World War Two, while FAA squadrons arrived now and again. The B&GS became No 8 Air Gunners School in June 1941 and trained hundreds of air gunners using aircraft such as Blackburn Bothas and Westland Lysanders before disbanding in August 1944. That autumn the airfield was returned to the Royal Navy and commissioned as HMS Fieldfare, mainly being used for aircraft storage and repair.
Although officially the airfield was in naval parlance paid off and reduced to Care and Maintenance status in March 1948, flying continued at the site for many years afterwards. The last regular activity saw Evanton serve as a Relief Landing Ground for No 8 Advanced Flying Training School in the early 1950s. United States Air Force balloons were later on in that decade launched under the guise of meteorological forecasting when in reality they were equipped with spy cameras. They therefore had the aim of taking photographs over Russia as part of the ongoing Cold War. Evanton finally closed in 1956 but irregular civil aviation continued until as late as the 1980s.
Today the A9 road splits the site but a number of airfield buildings survive, distinctively standing on different levels, including several hangars. Some of these facilities have been put to use as part of Highland Deephaven Industrial Estate and include a rare gabled roof hangar now operated by the charity Blythswood Care. Parts of the outline of the two hard runways which were built in 1942 can still be seen in aerial photographs, though an oil industry rigid pipe fabrication facility now dominates this part of the airfield by running east-west across the landing area and out into the sea.
The following organisations are either based at, use and/or have at least potentially significant connections with the airfield (as at 01/09/2011):
Blythswood Care
Evanton Car Sales
Evanton Oral History Project
Flo Gas
Glenmar Electrical Services Ltd
Highland Deephaven CPC
Highland Deephaven Ltd
Highland - North Sea Ltd
J & D Cowper Ltd
John Lawrie Group
Kiltearn Community Council
Macleods Caravans
Scottish Wool Growers
Serimax 
Skiach Services
SSE Enterprise
Technip UK Limited
Main unit(s) present:
No 4 (Coastal) OTU

No 8 AFTS

No 8 AGS

No 8 AOS

No 8 ATC

No 8 ATS

No 8 B&GS

No 8 SFTS

No 13 SFTS

No 14 SFTS

No 15 SFTS

No 48 Sqn

No 64 Sqn

No 106 Sqn

No 401 (Fleet Fighter) Flight
No 402 (Fleet Fighter) Flight
No 405 (Fleet Fighter) Flight
No 420 (Fleet Spotter) Flight
No 421 (Fleet Spotter) Flight
No 422 (Fleet Spotter) Flight
No 423 (Fleet Spotter) Flight
No 442 (Fleet Reconnaissance) Flight
No 443 (Fleet Reconnaissance) Flight
No 443 (Fleet Spotter Reconnaissance) Flight

No 443A

(Fleet Reconnaissance) Flight

No 445 (Fleet Spotter Reconnaissance) Flight
No 446 (Fleet Spotter Reconnaissance) Flight
No 449 (Fleet Spotter Reconnaissance) Flight

No 450 (Fleet Spotter Reconnaissance) Flight

No 462 (Fleet Torpedo) Flight

No 466

(Fleet Torpedo Bomber) Flight

No 614 Sqn

No 771 Sqn

No 774 Sqn

No 800 Sqn

No 801 Sqn

No 803 Sqn

No 810 Sqn

No 811 Sqn

No 816 Sqn

No 818 Sqn

No 820 Sqn

No 821 Sqn

No 822 Sqn

No 823 Sqn

No 825 Sqn
Video and photographs from the memorial marker unveiling at Evanton on Sunday 13th August 2017: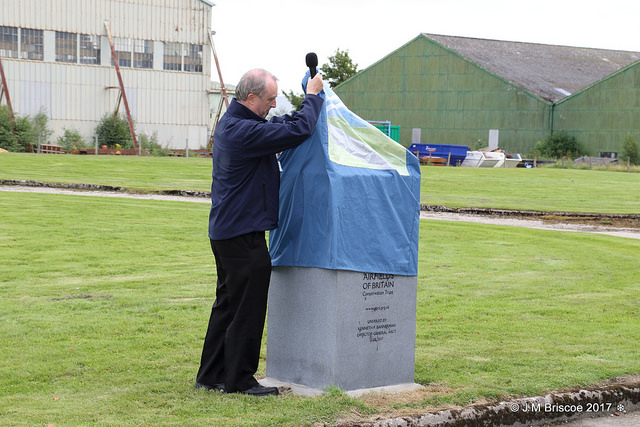 © J M Briscoe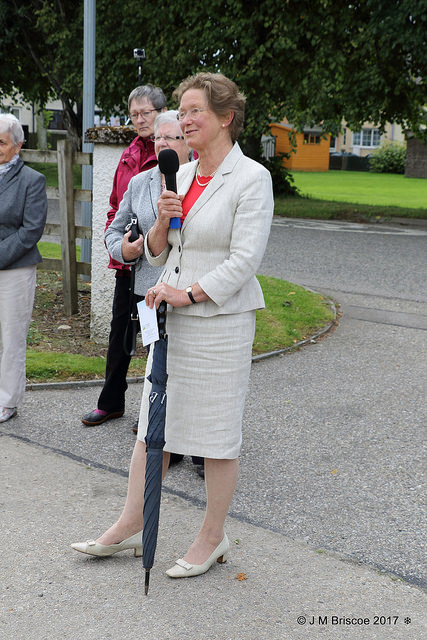 © J M Briscoe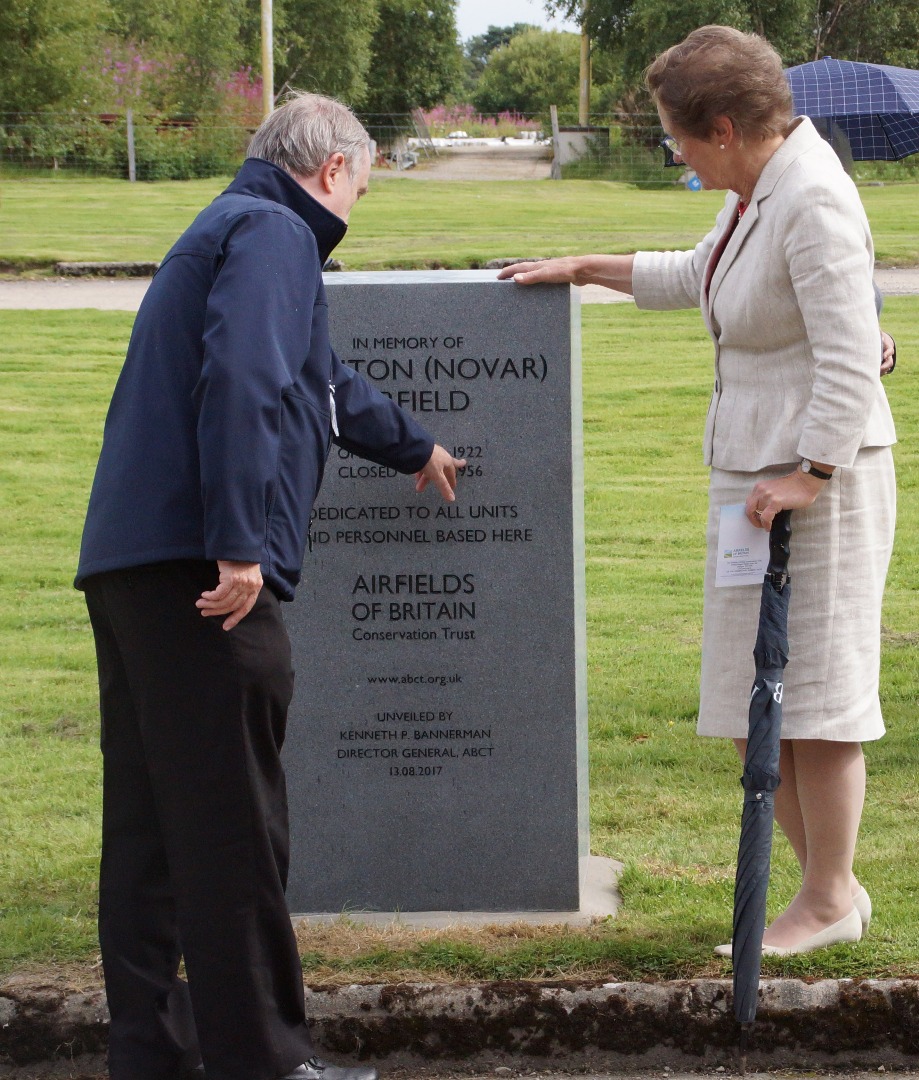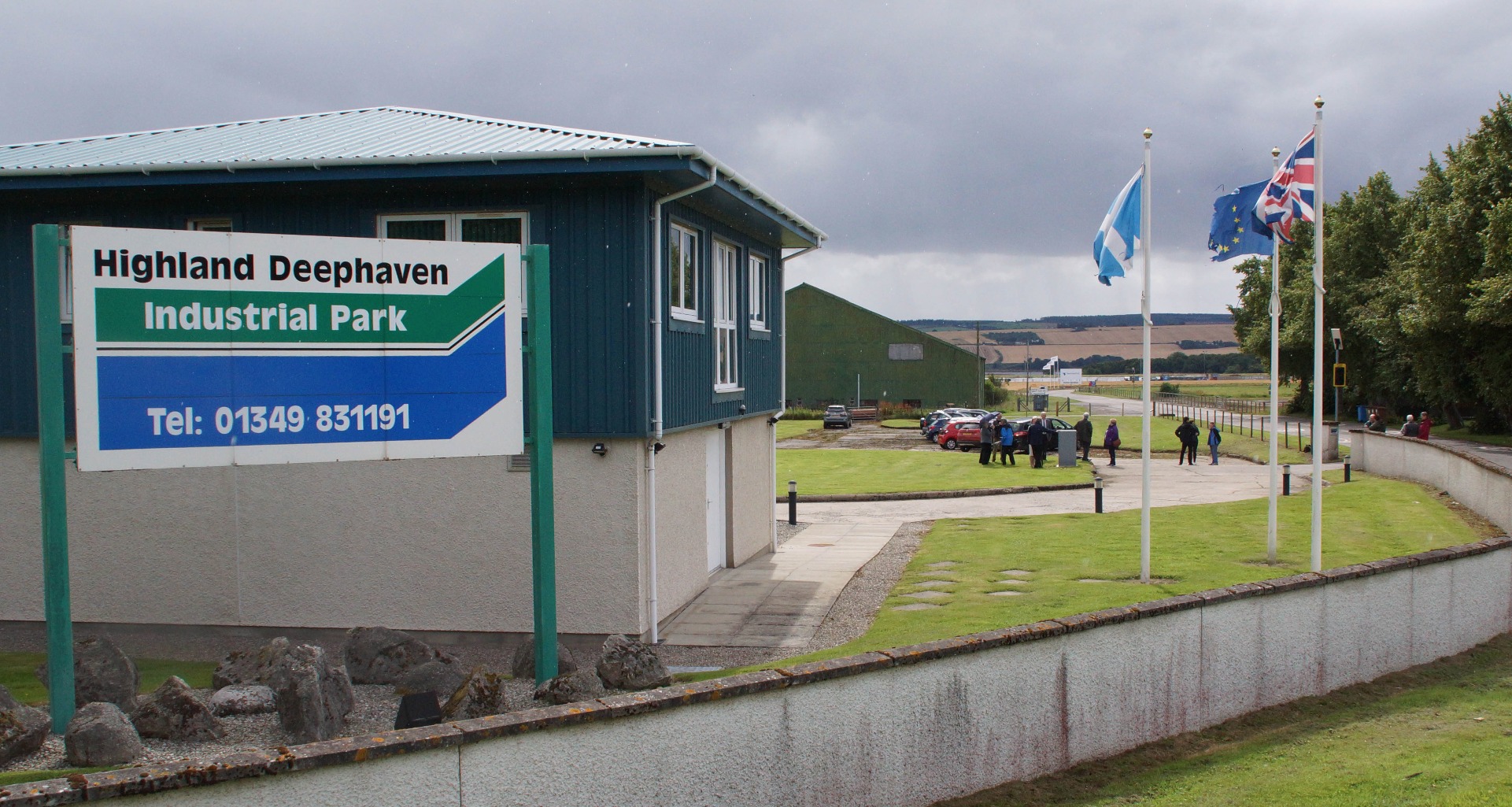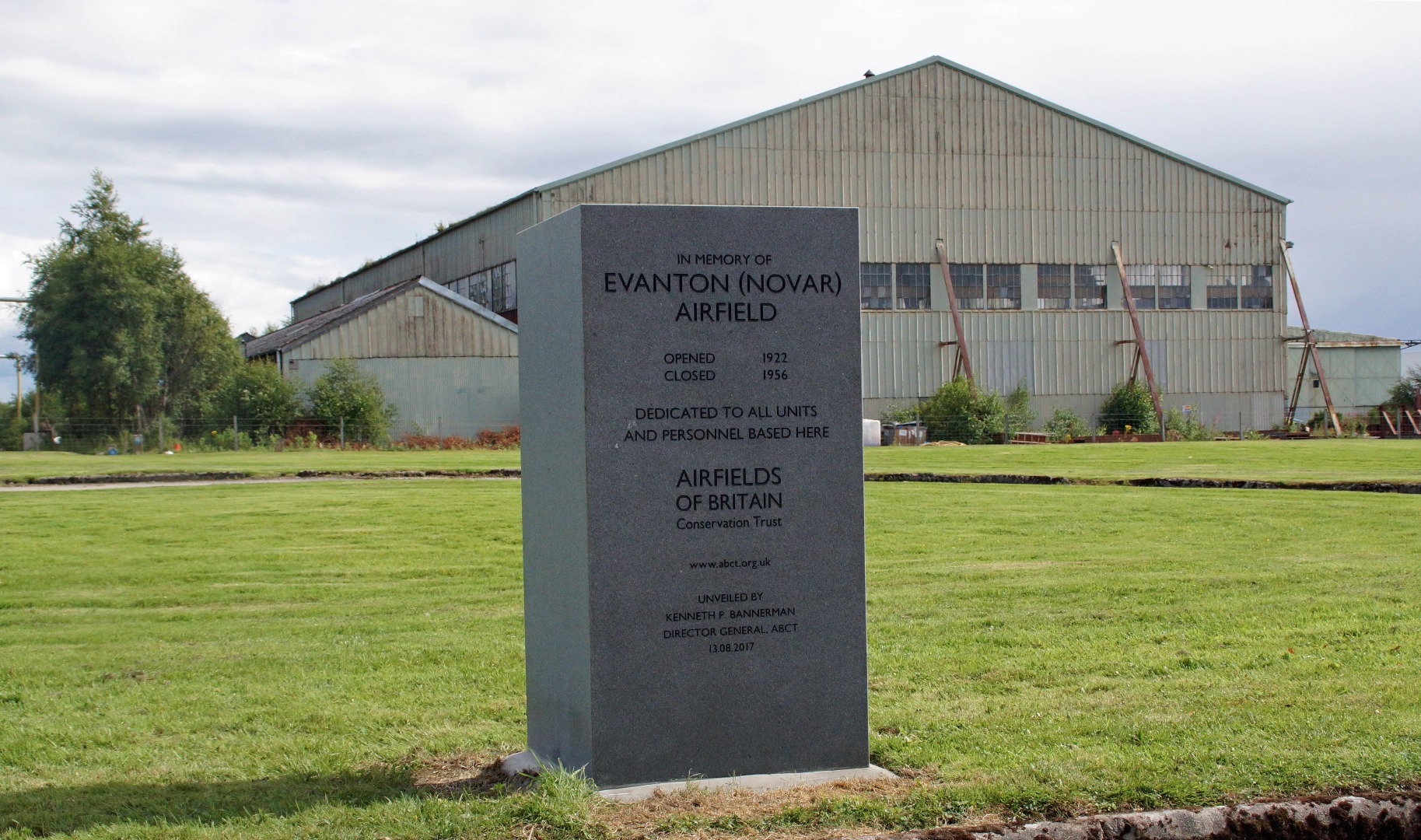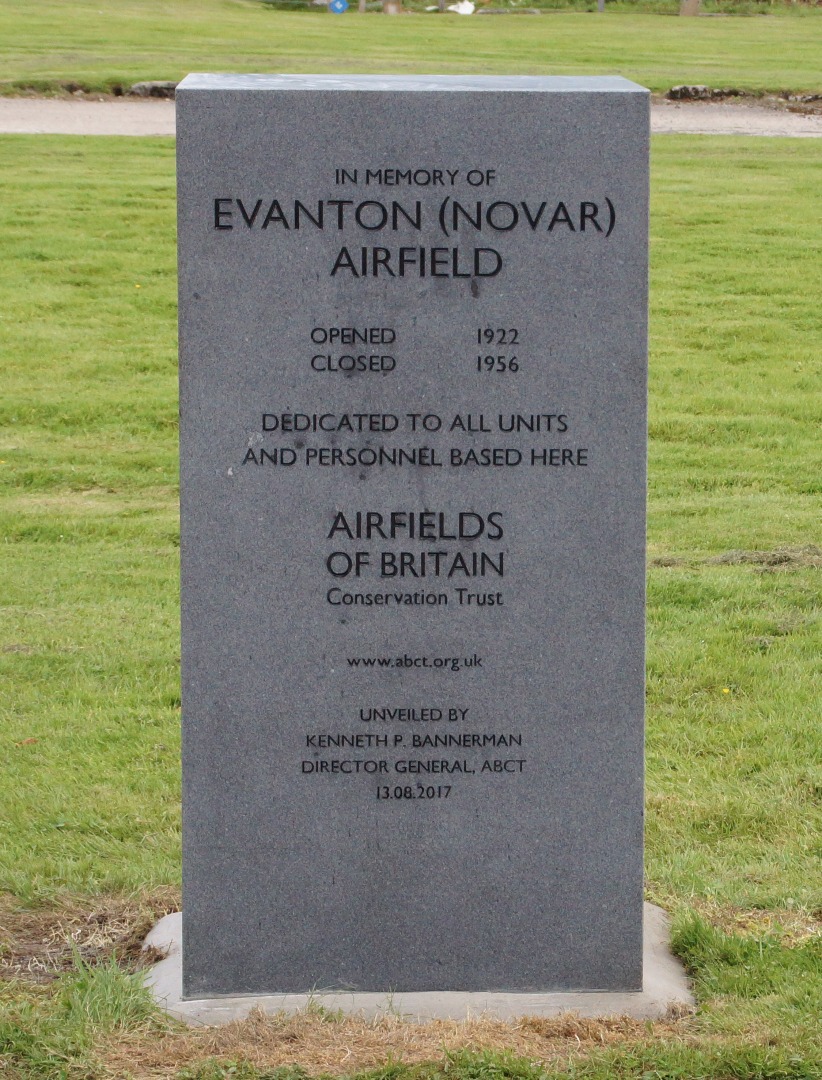 | | |
| --- | --- |
| Parent(s)/HQ Airfield(s): | |
| Satellite(s): | |
| Relief Landing Ground(s): | |
| Predecessor Airfield(s): | |