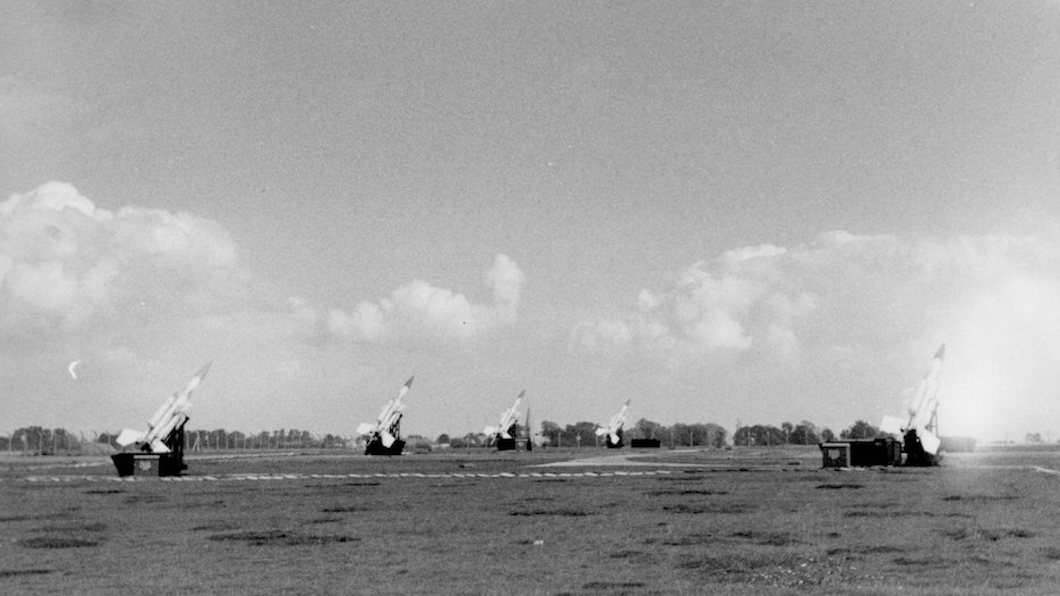 A Flight of No 257 Squadron at Warboys with Bloodhound missiles, 1963.

Edward (known as Martin) Gorner
I was posted at Warboys in June 1963 from 263 Squadron (Bloodhounds) at RAF Watton. We were given posting choices as 263 was disbanding as part of the gradual rundown of the Bloodhound Mk 1 system. Warboys was my choice as I wished to remain with Bloodhounds as long as possible but, more importantly, having just married, it would enable me to be closer to my wife's home in Cambridgeshire. Travelling there was a little tortuous, train from Watton to Thetford, change for Peterborough (maybe a change at Ely). Leave the train at Peterborough East for about a mile walk to Peterborough bus station, with large case and kitbag, in hot sun. Wait for a bus to Ramsey which probably took an hour to reach RAF Upwood, the parent station for Warboys. Fortunately a friend had arranged accommodation for me. I "lived in" until the following weekend when I moved to "live out" in the village of Willingham, Cambridgeshire, 12 miles from Warboys. From there, I commuted daily by cycle to Warboys until I graduated up (or down?!) to a van which, by today's standards, should have had a one way trip to a scrap yard, it did have air conditioning, through every hole including the floor, very handy in that hot summer. Bearing in mind that we were still at the height of the Cold War, which nearly went very hot the previous October 1962, Warboys was subject to Quick Reaction Alerts. One such occasion, however, was late evening. We, my wife and I, and her parents, had retired to bed sometime after 10pm when there was a loud knocking on the door. I answered to find a police constable there who informed me that I had to report immediately to Warboys. Before he left, he asked, a little nervously, "Is this the real thing?" I had no idea but assured him that it was probably just an exercise (which it turned out to be). I then dressed, got on my bike and covered the 12 miles rather rapidly to be met by cheers from the RAF Police shouting "Here he comes". They had the barrier open as they knew I couldn't have stopped.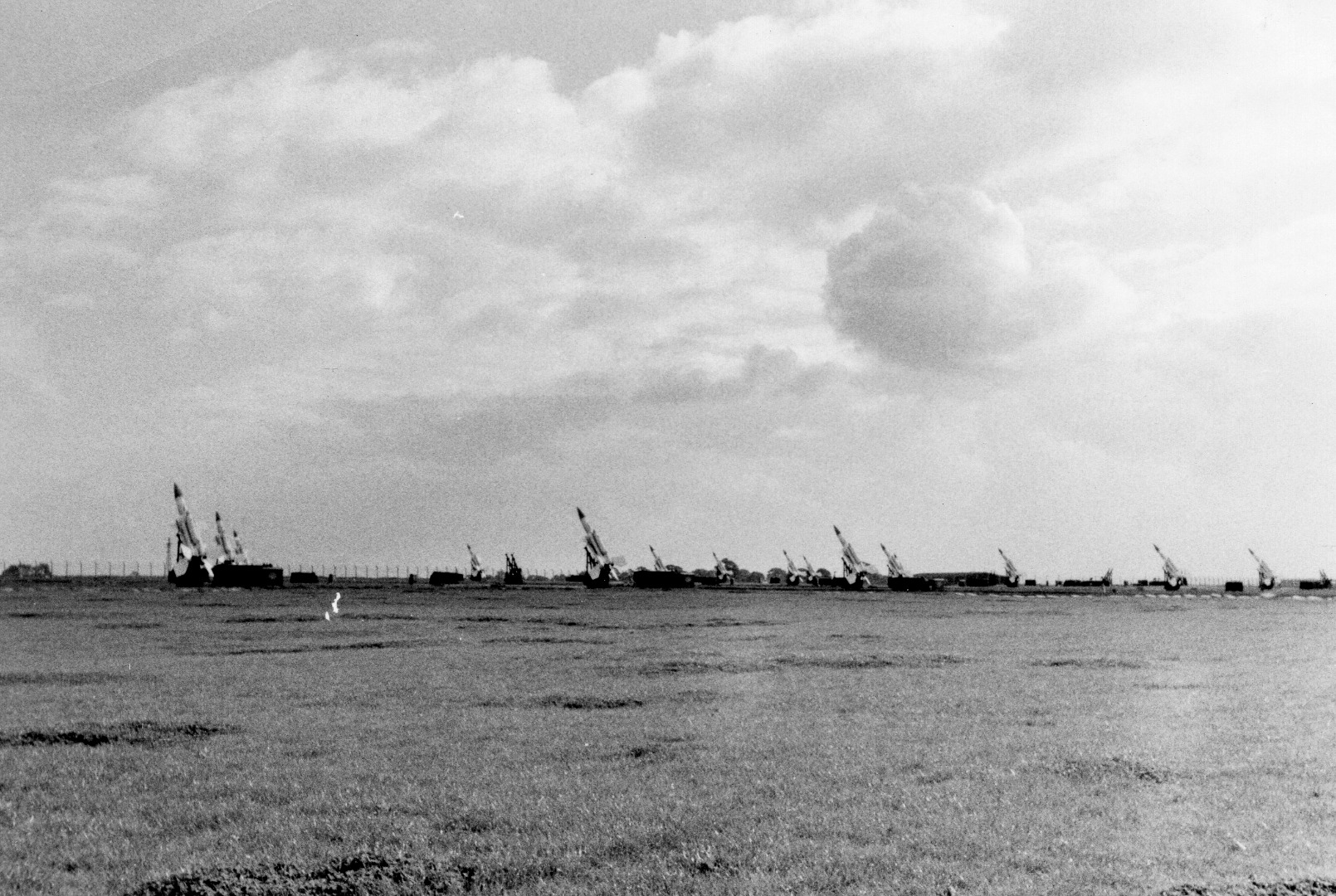 The whole of 257 Squadron at Warboys, A & B Flights (14 and 15 Fire Units).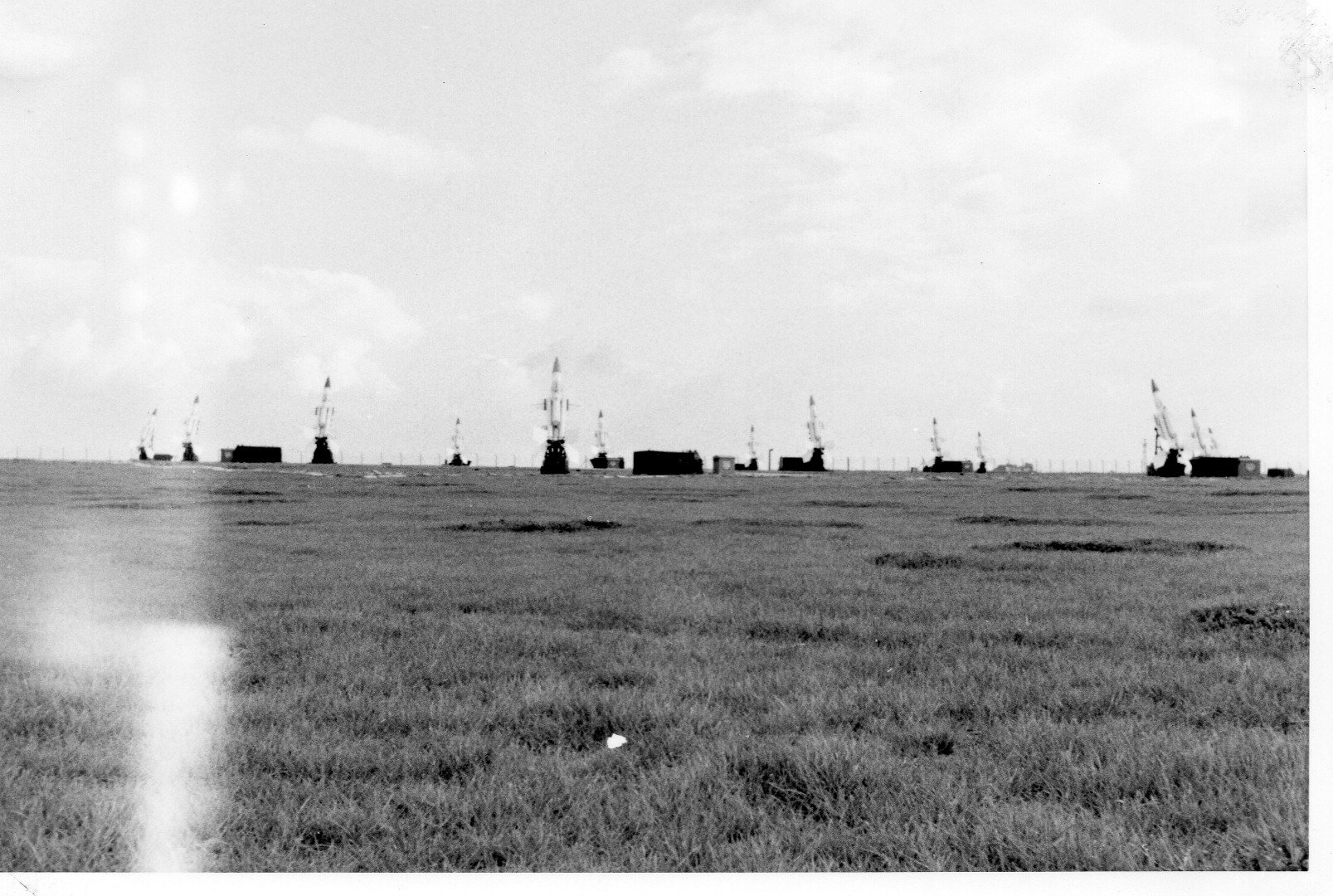 A Flight (14 Fire Unit) at Warboys, my flight. The missiles are all aligned eastwards.
With regard to Watton, I imagine that it would be in a terrible state by now. In the early 2000s, when we travelling back from, I think, Great Yarmouth, my late wife and I decided to detour through Watton so that I could have a look. As the saying goes "Never go back". It was heartbreaking to see it. The 263 Squadron barrack block was still standing as was the NAAFI building, just a short walk for us in the barrack block - and a stagger or crawl back! They were surrounded by rubble.
From 1956 to 1959, my father was stationed at Oakington on a first tour as an Air Traffic Controller, between aircrew postings. We, as a family were accommodated in the Married Quarters in Long Stanton, the immediately adjacent village. My younger sister was born there and, of we four siblings, is the only one not Nottinghamshire born. Oakington/Long Stanton are special to me in that I met my wife to be in the next village, Willingham, and subsequently married. Incidentally, my father in law also worked at Oakington for a while.                                                                   
With Norton, it was a barrage balloon station during World War Two and during my time there, in 1963/4 was 3 Ground Radio Servicing Squadron (or was it station?), responsible for the repair of electronic equipment from various RAF Stations. It was, also during World War Two, used for the employment of former aircrew whose nerves had failed them, now they would be treated more sympathetically for such as PTSD.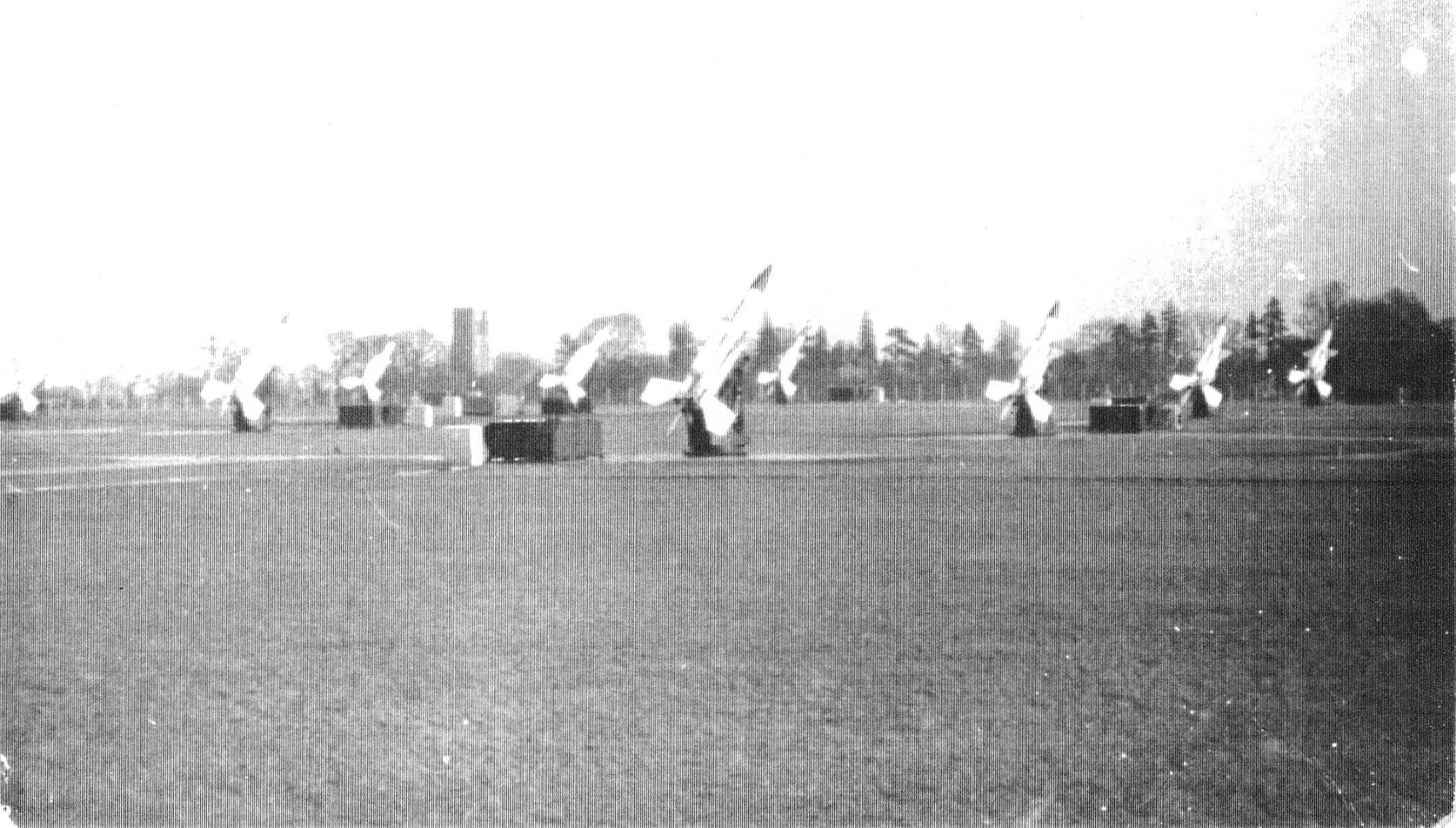 Bloodhounds of 263 Squadron, RAF Watton, 1963.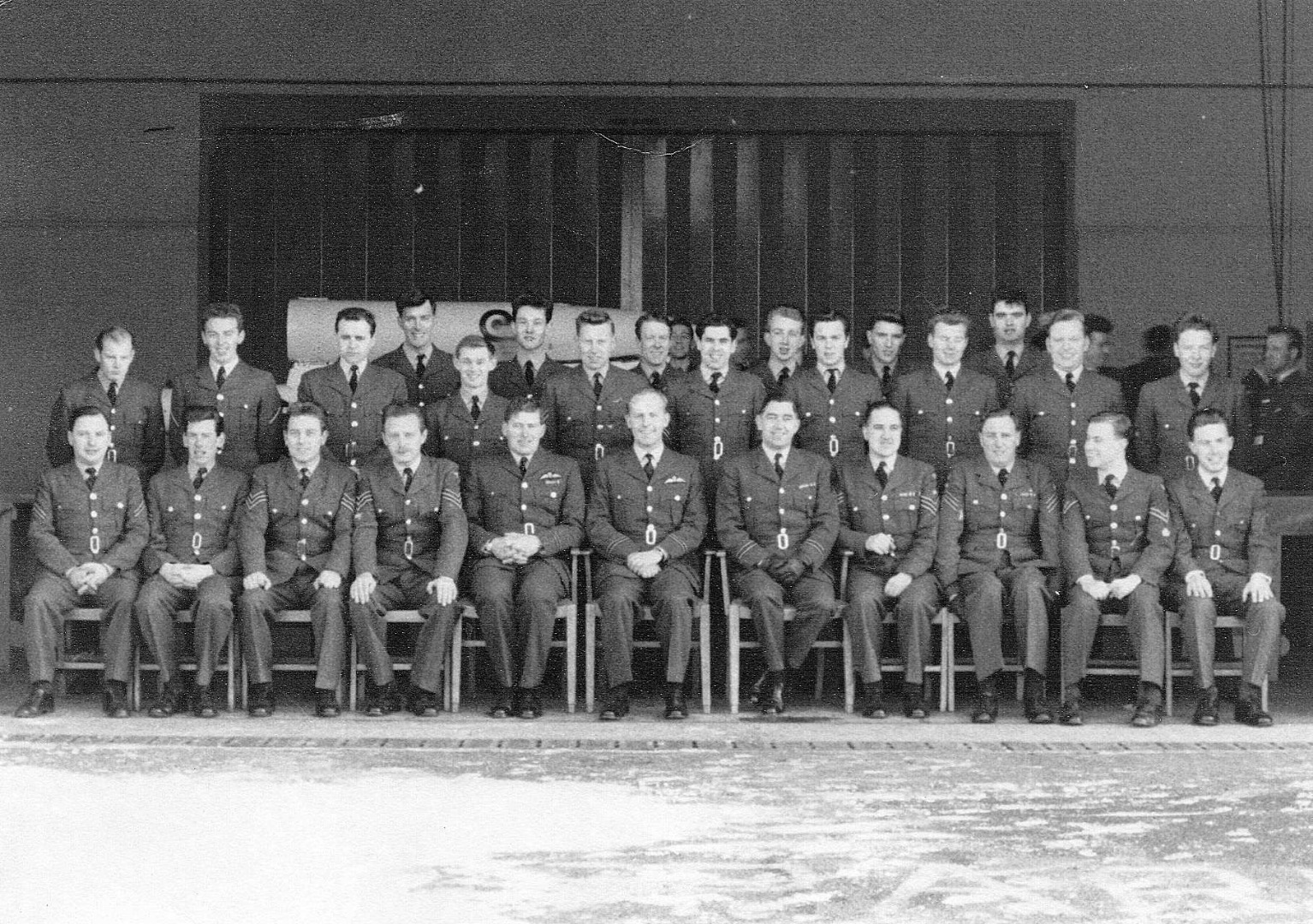 B Flight personnel, 263 Squadron at Watton, 1963.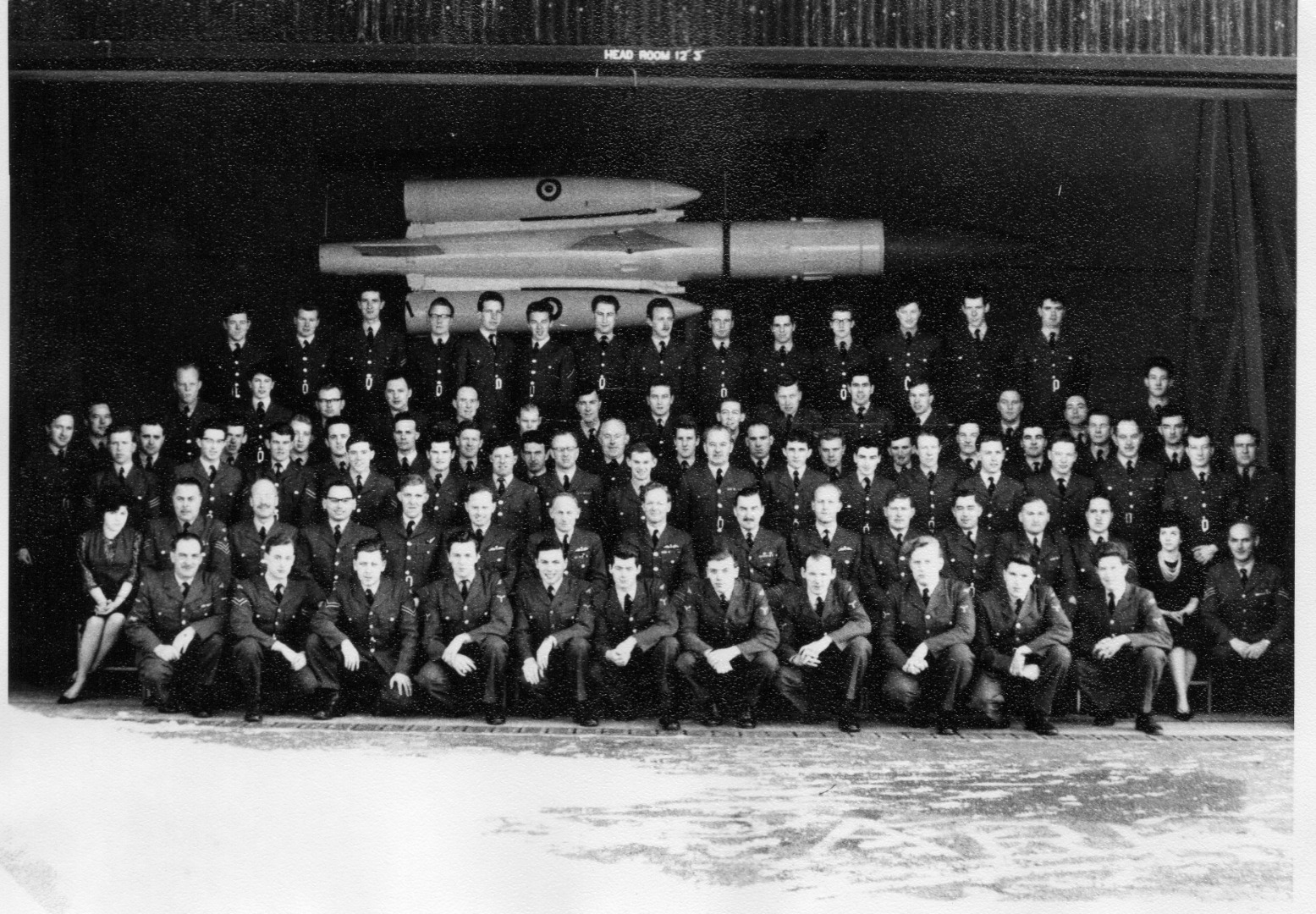 263 Squadron personnel at Watton, 1963.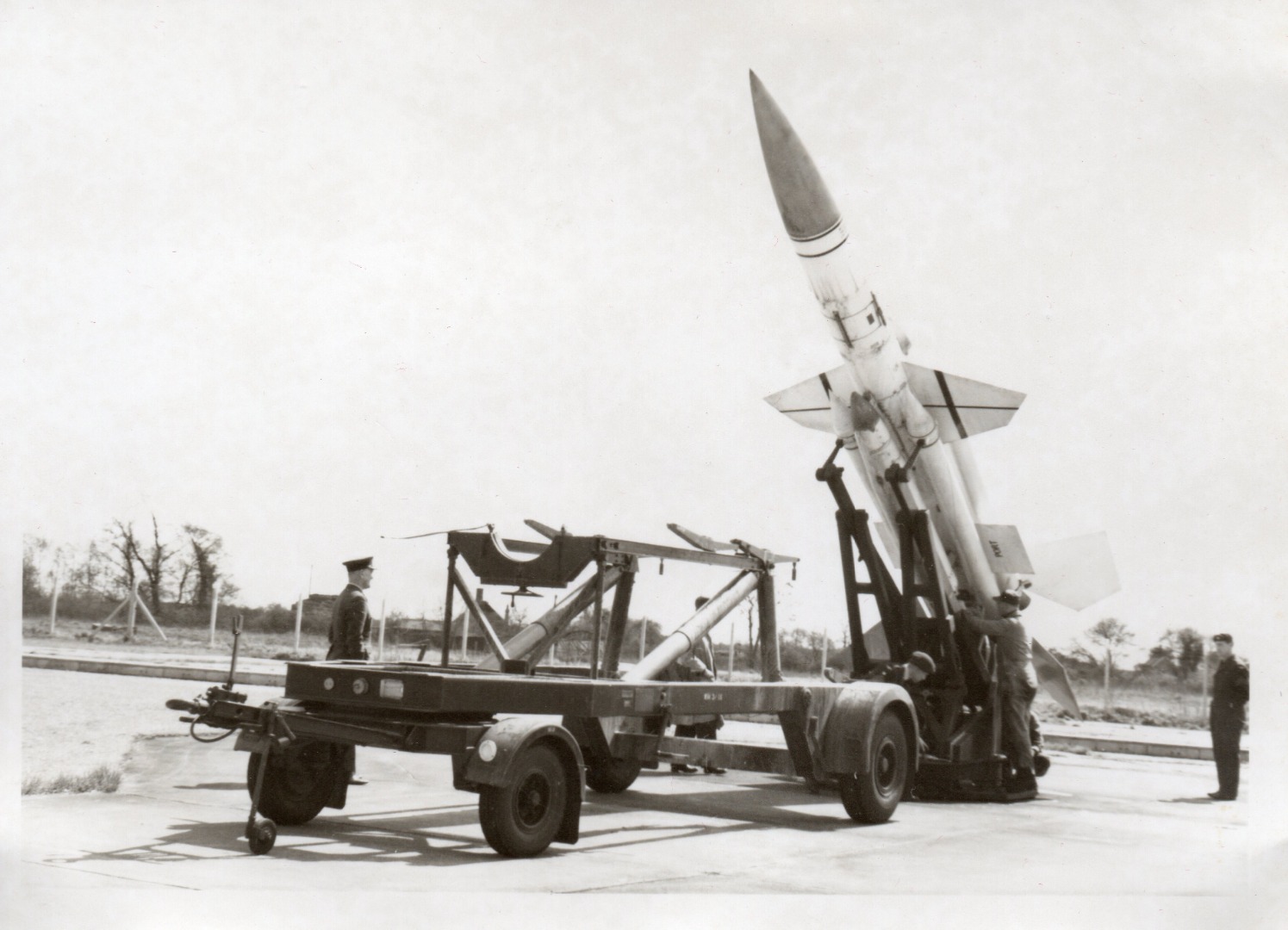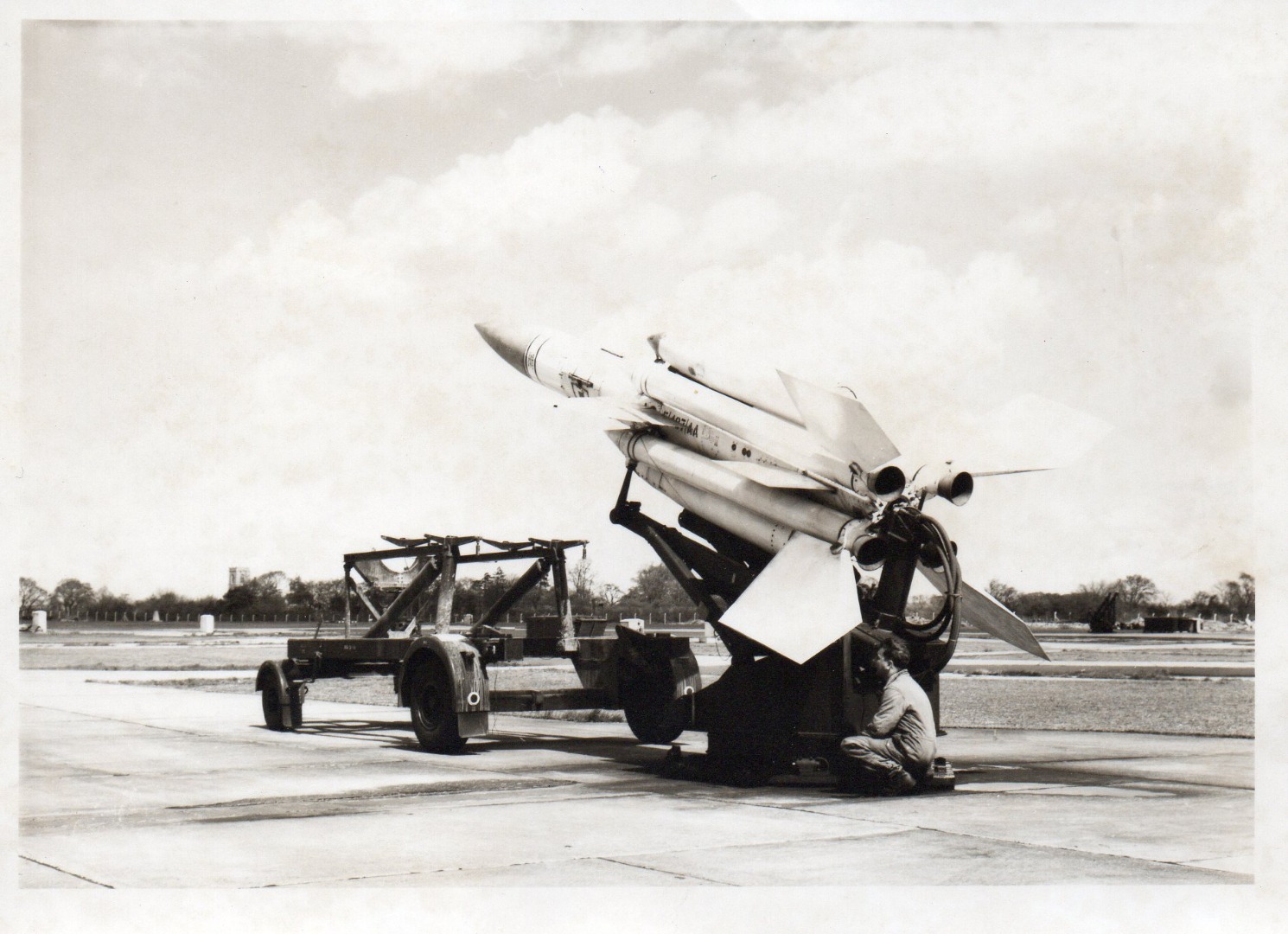 Two views of the last Bloodhound of 263 Squadron being unloaded from it's launcher at Watton, 1963.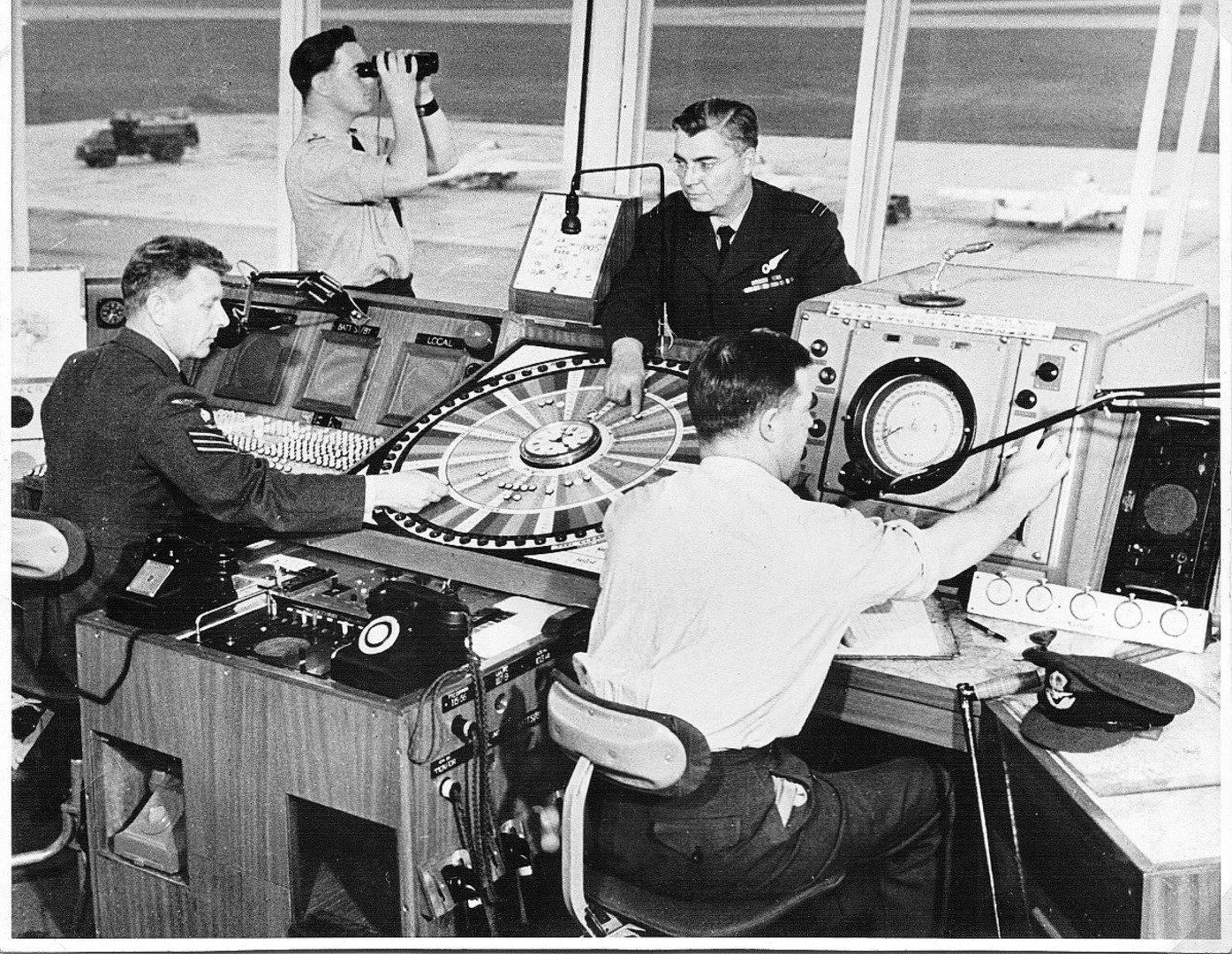 The newly installed jet clock in the control tower at RAF Oakington, 1957, my father is the one leaning towards it. Putting it simply, the jet clock was a device used to determine the duration of flight against fuel load of the resident Vampire and Meteor training aircraft.

Thank you very much to Martin Gorner for supplying the information and photographs for this article. If you have an airfield story please contact us today.
Share this page