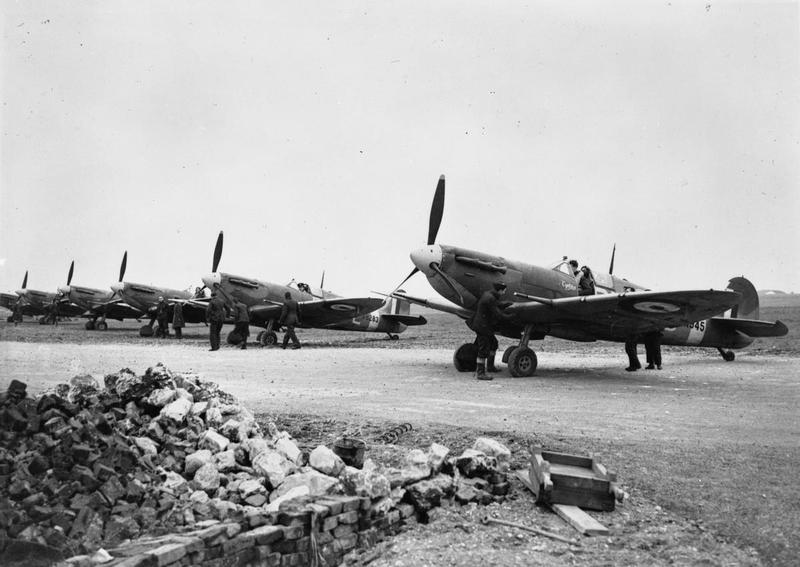 Supermarine Spitfire Mark VBs of No 72 Squadron RAF, lined up and ready to start at Gravesend during the Second World War. © IWM (CH 4914)
As we're unveiling a memorial at this airfield on Saturday 25th June, Gravesend is our Airfield of the Week. Gravesend started life as a civil airfield in 1932 before seeing major military use as primarily a fighter airfield in World War Two, being heavily involved in the Battle of Britain. Read more and see more photos and video by clicking here.
We're also unveiling a memorial at nearby Eastchurch on Sunday 26th June. Click here for details of both memorial unveilings. 
Share this article