| | |
| --- | --- |
| Also known as: | Eastchurch Aerodrome / HMS Pembroke II / RAF Eastchurch / RNAS Eastchurch |
| County: | Kent |
| Current Status: | Prisons |
| Date: | November 1909 - 3 June 1947; (decoy) 1940 - 1941 |
| Current Use: | Disused |
| Used By: | RAF (main user) / RAF (Polish) / RNAS (main user) / FAA / Civil / RCAF |
| Landing Surface Types: | Unpaved |
| Prominent People: | Francis McClean / Charles Samson |
| Aircraft Roles: | Anti-aircraft co-operation / Bomber / Fighter / General aviation / Maritime patrol / Meteorological reconnaissance / Naval aviation (main role) / Trainer (main role) |
| Decoy Type(s): | KLG |
Veteran airfield Eastchurch came into being towards the end of 1909 to act as a replacement for Leysdown, whose landing area had left much to be desired. Private businessman Francis McClean acquired the land in order for it to be leased to the Aero Club, and events moved quite swiftly after Charles Rolls shifted his quarters to Eastchurch in November 1909. Within a few months the Short brothers had transferred here to build a replacement factory, while the by now Royal Aero Club moved from Leysdown too, that airfield's hangars being re-erected at Eastchurch in 1910.
A most significant early development occurred during the next year when the first Admiralty pilot training course started in March 1911, prior to a naval flying school being established the following December. Buccaneering military airman Charles Samson soon became another familiar face among other aviation pioneers at Eastchurch as instruction mixed with aircraft production and experimentation.
World War One saw Royal Naval Air Service training continue at a fast pace. Eastchurch undoubtedly became Britain's major naval airfield at this time until Cranwell arose in 1916. Earlier wartime days also meant an offensive force had to be quickly gathered, and this resulted in the famous Eastchurch Squadron forming under Charles Samson. This unit would become the first RNAS element to go to France towards the end of August 1914. The airfield's main role continued to be training, though, and two schools later created dealt with gunnery and observer training. Shorts had left in 1917 when selling the airfield to the Government but in truth its departure was hardly noticed amid all this activity.
Eastchurch had to face a rocky few years following the end of World War One, and was lucky to survive the massive peacetime rundown of the RAF. By 1922 it thankfully had managed to find it feet as home to the Armament and Gunnery School, later known in the 1930s as the Air Armament School to provide live weaponry training with the assistance of nearby ranges. This form of flying activity lasted in the main until the start of World War Two, though No 33 Squadron became the first RAF unit to operate the famous Hawker Hart bomber in 1930.
The second world conflict provided Eastchurch with a varied career, one which saw flying greatly vary in levels of activity. Initially a ground training base for the first batch of evacuating Polish airmen, the spring of 1940 brought RAF bomber and fighter squadrons back in some strength but this drew the airfield to the attention of the Luftwaffe during the Battle of Britain. No sooner had Fairey Battle bombers of Nos 12 and 142 Squadrons arrived in August than Eastchurch suffered a heavy raid which left sixteen personnel dead as well as destroying or damaging various facilities and aircraft. The airfield was not part of Fighter Command but the Luftwaffe kept on with attacks to such considerable effect that the airfield had to be effectively abandoned and for several months was officially regarded as a decoy airfield.
From 1941 until after the end of fighting ground training and aircrew acceptance and posting dominated, although flying gradually began to pick up again to a degree from the middle of 1942. Eastchurch proved its worth in 1944 as No 18 Armament Practice Camp enabled several Hawker Typhoon squadrons to briefly arrive for vital rocket projectile firing practice. The airfield had kept steadily busy despite various potentially adverse factors but the last RAF ground element left in 1946 and the service in the main finally left a year later.
The first of what are now today three prisons here emerged from 1950 after a period of inactivity. As ever Eastchurch remains something of an enigmatic place but is thankfully still remembered, especially locally with a prominent wall commemoration unveiled in July 1955 shortly before Sir Francis McClean died. In the prison area itself several early hangars survive against all the odds.
The following organisations are either based at, use and/or have at least potentially significant connections with the airfield (as at 01/09/2011):
All Saints' Church, Eastchurch - memorial window to aviation pioneers
Blue Town Heritage Centre Aviation Annexe Eastchurch - base of excellent museum
Eastchurch Church of England Primary School (All Saints), Eastchurch - website features a Sopwith Camel
Eastchurch Parish Council
Range Rovers FC
Sheppey Cluster (Elmley) Prison
Sheppey Cluster (Standford Hill) Prison
Sheppey Cluster (Swaleside) Prison
Main unit(s) present:
No 1 Air Armament School

No 1 Observers' School

No 1 Wing RNAS

No 2 Air Armament School

No 2 Marine Observers School

No 2 Sqn RNAS
No 2 Wing RNAS
No 3 Sqn RNAS

No 4 Sqn

No 4 Sqn RNAS
No 4 Wing RNAS

No 12 Sqn

No 18 APC

No 19 Sqn

No 21 Sqn

No 25 (Armament Training) Group

No 33 Sqn

No 48 Sqn

No 52 (Army Co-operation) Wing

No 53 Sqn

58th (Training) Wing

No 59 Sqn

64th (Naval) Wing

No 65 Sqn

No 100 Sqn

No 122 Airfield

No 122 Sqn

No 124 Sqn

No 132 Sqn

No 142 Sqn

No 165 Sqn

No 174 Sqn

No 175 Sqn

No 181 Sqn

No 182 Sqn

No 183 Sqn

No 184 Sqn

No 204 TDS

No 207 Sqn

No 245 Sqn

No 247 Sqn

No 263 Sqn

No 266 Sqn

No 291 Sqn

No 401 Sqn

No 567 Sqn

No 820 Sqn

No 821 Sqn

No 1493 (Fighter) Gunnery Flight

No 2751 Sqn RAF Regiment
No 2796 Sqn RAF Regiment
No 2837 Sqn RAF Regiment
No 2882 Sqn RAF Regiment
No 2884 Sqn RAF Regiment
No 3207 Servicing Commando
No 3209 Servicing Commando
No 4094 Anti-Aircraft Flight RAF Regiment

Aero Club

Air Armament School

Air Crew Allocation Centre

Air Crew Reselection Board
Air Ministry Meteorological Flight

Armament Group

Armament & Gunnery School

Eastchurch (Mobile) Sqn

Royal Aero Club

School of Aerial Gunnery & Bombing

School of Technical Training (Men)
Photographs and videos from the unveiling of the ABCT memorial marker on 26 June 2016: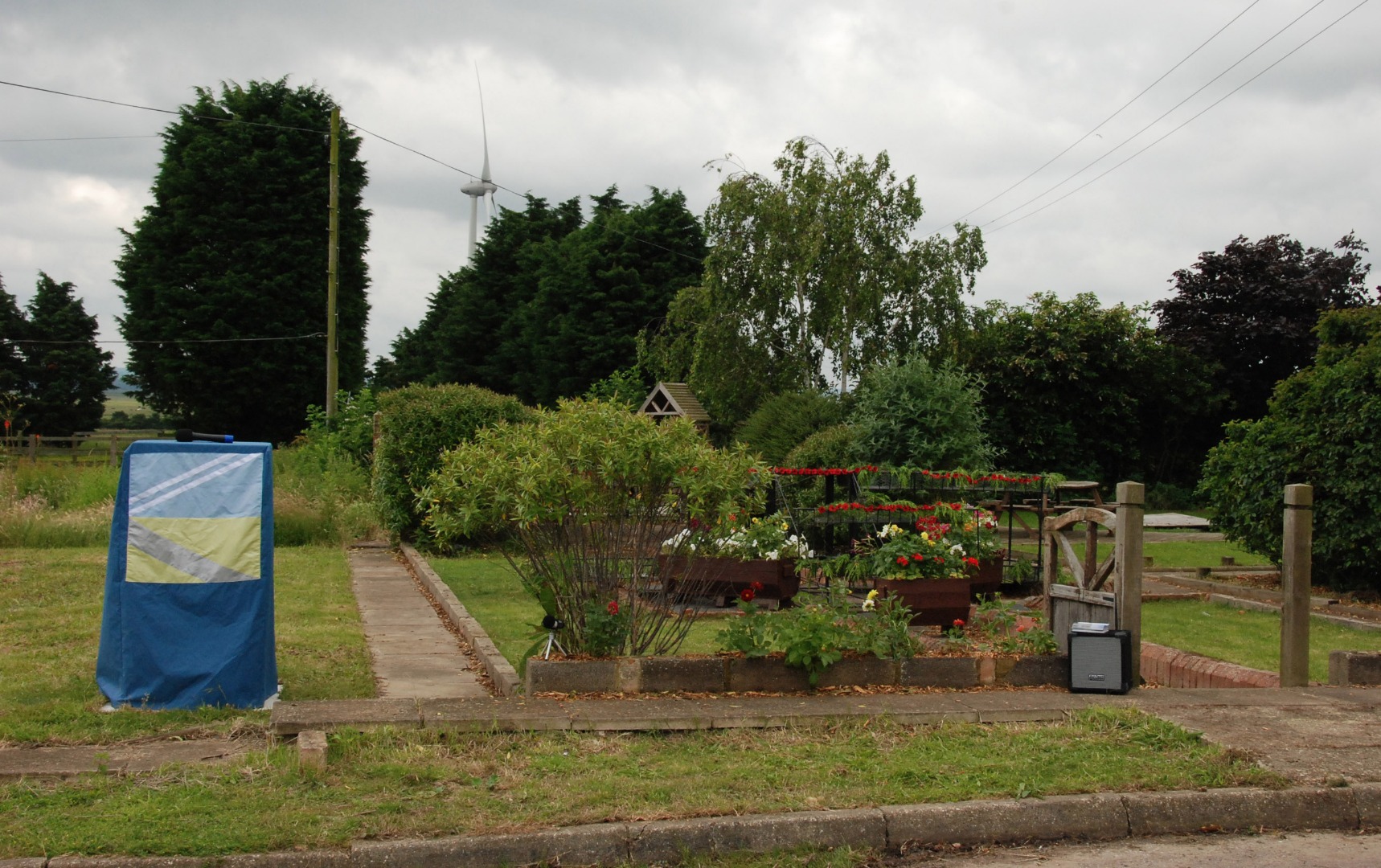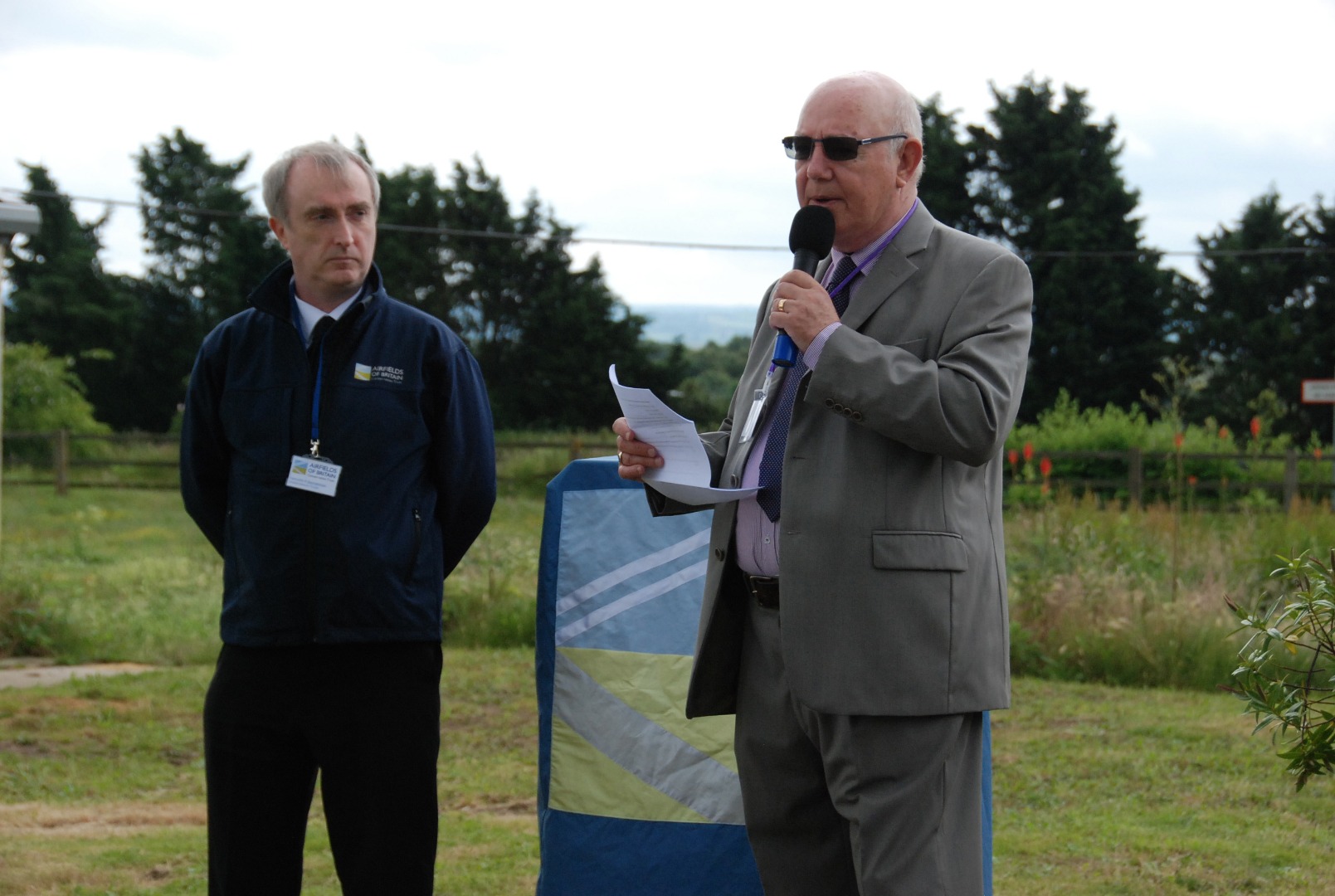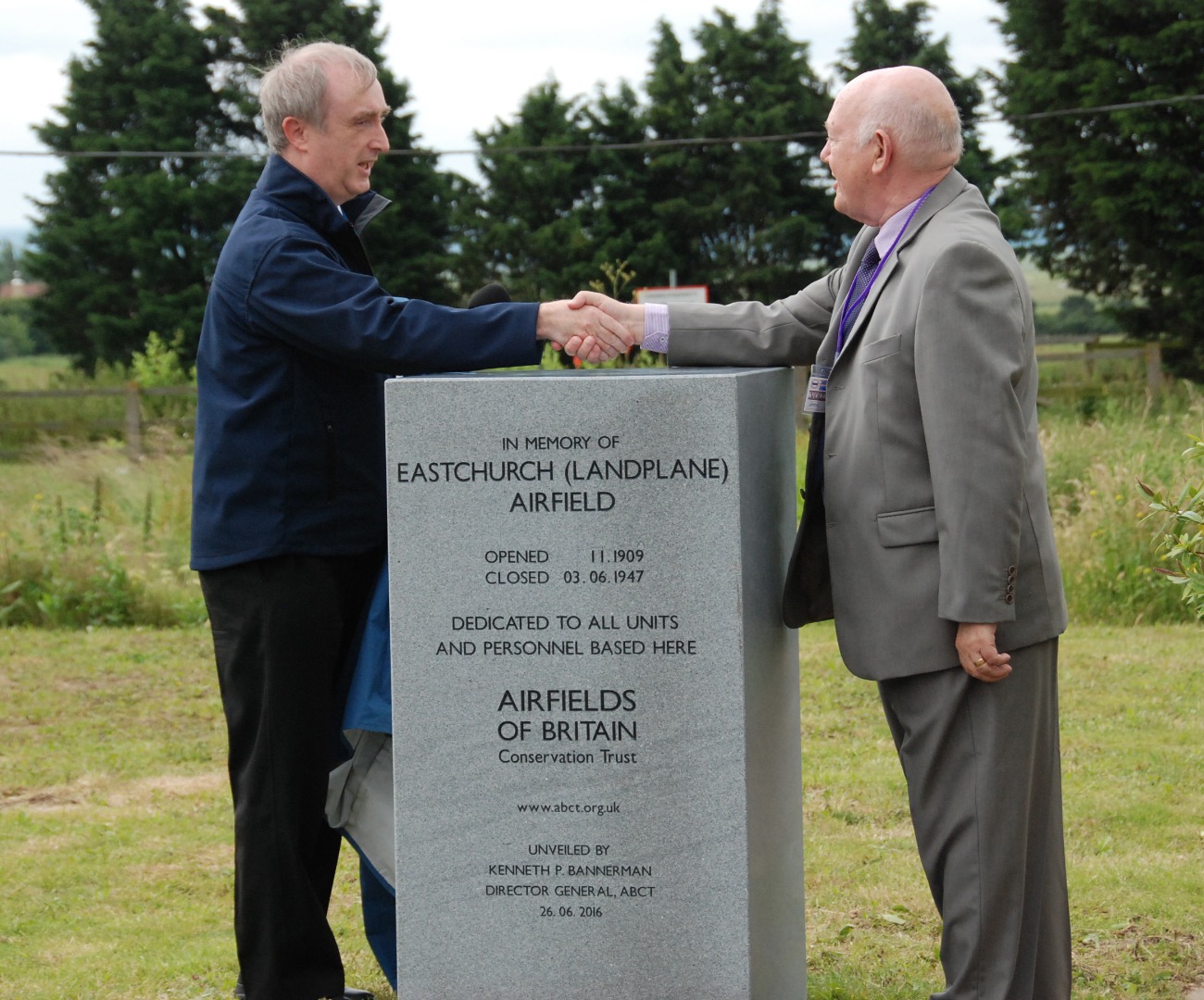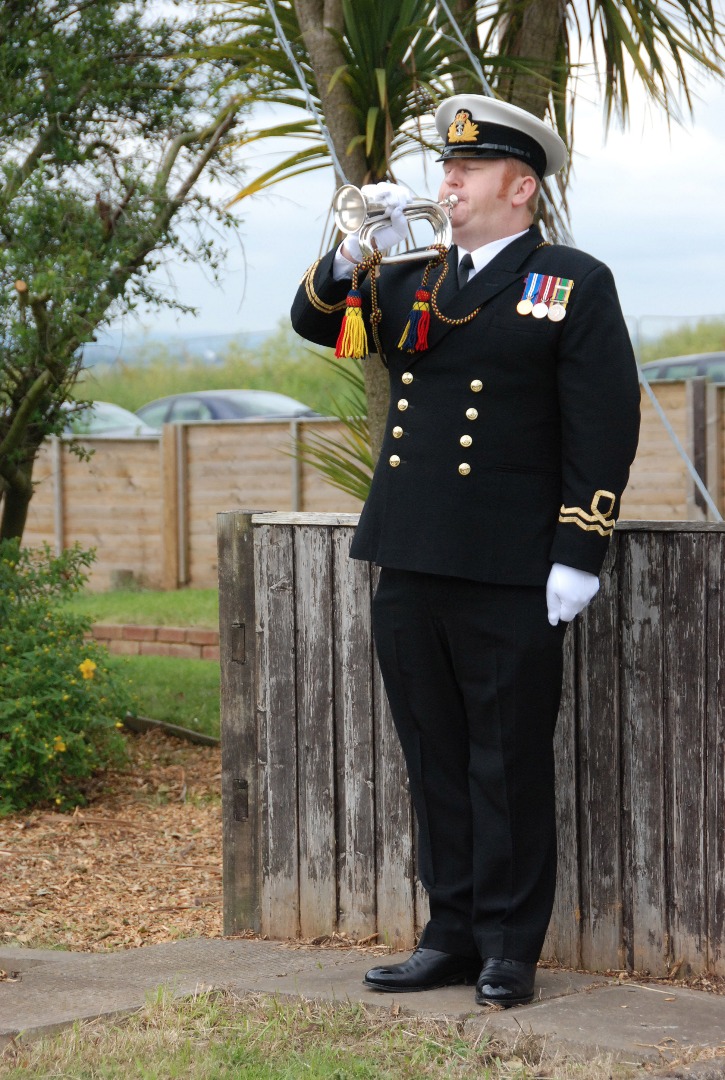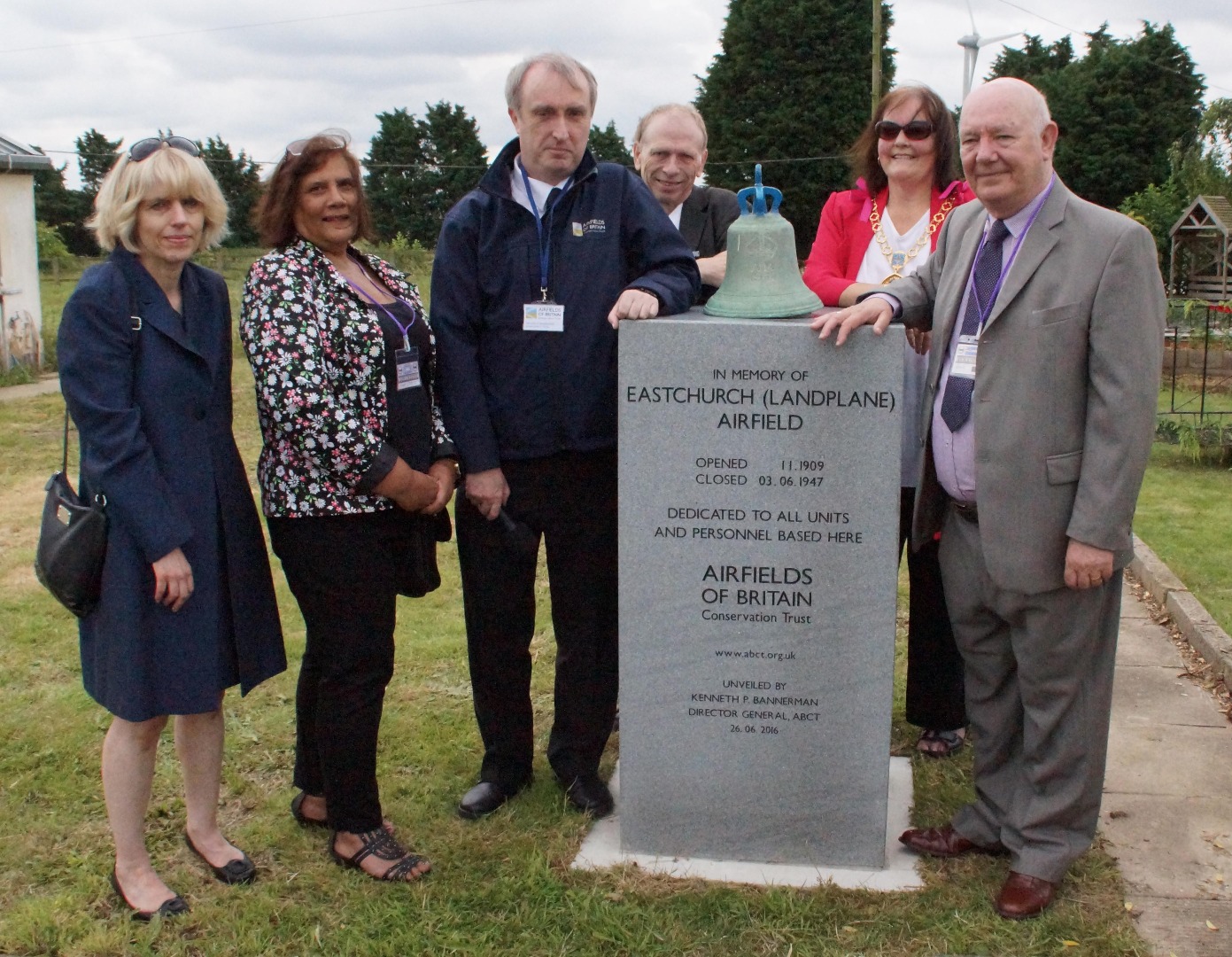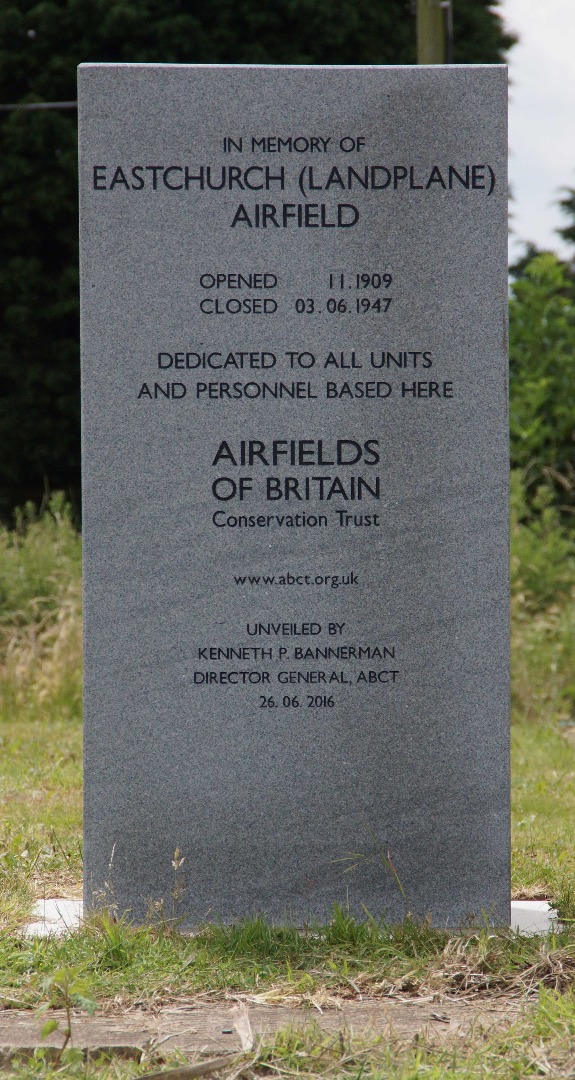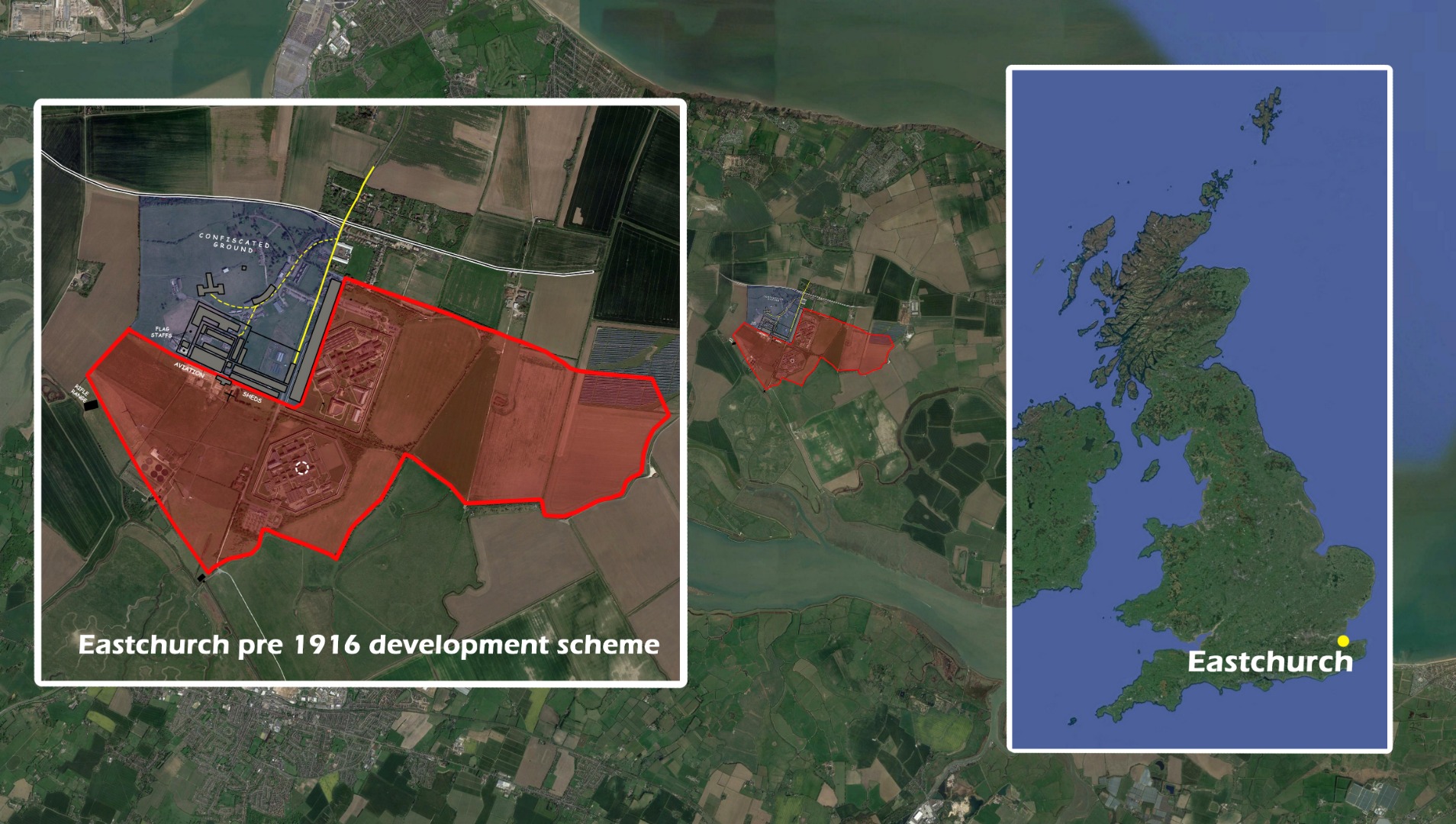 Plan of Eastchurch, pre 1916. Courtesy of Ed Andrews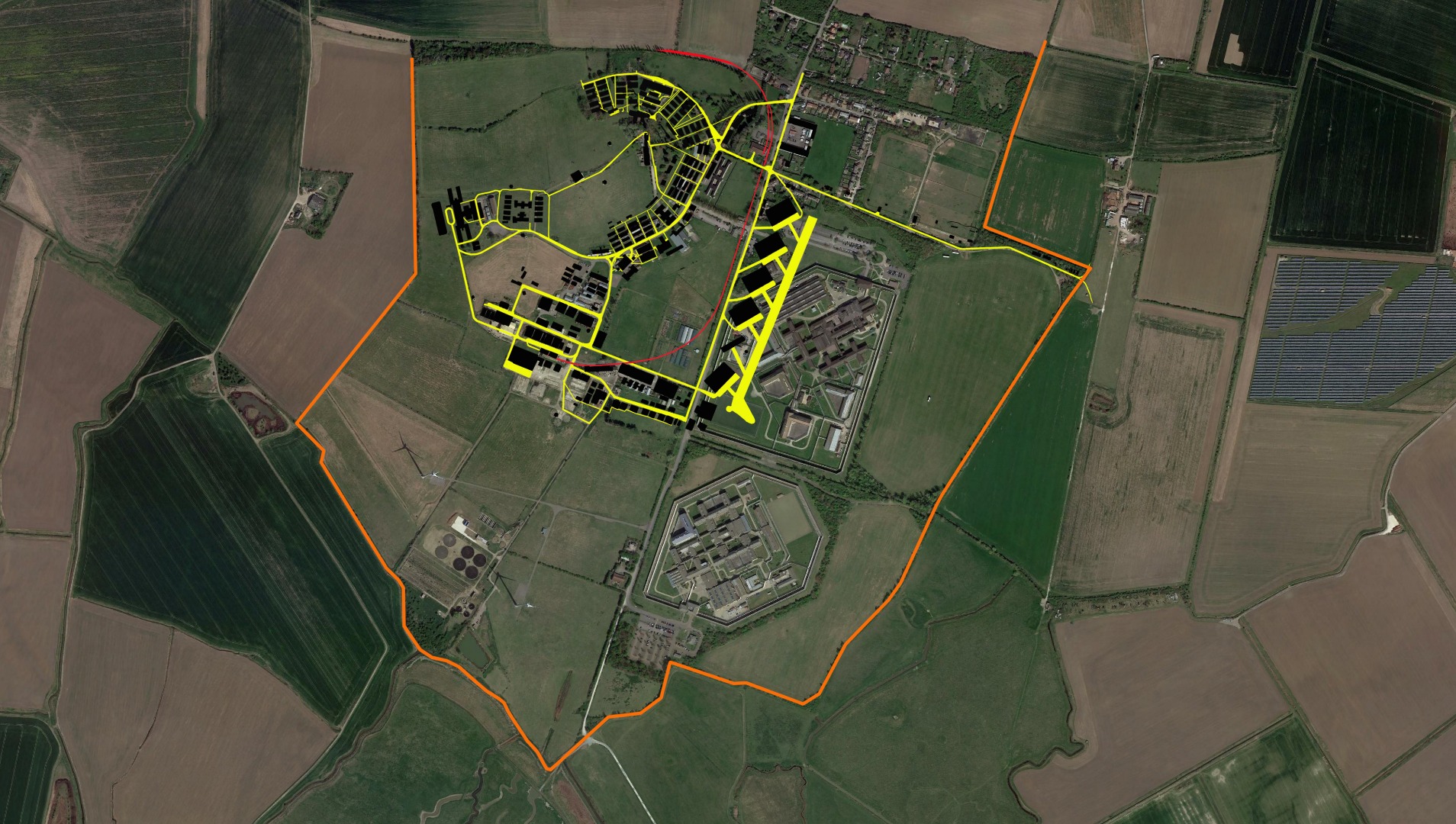 Key
Orange = Boundary
Yellow = Roads
Black = Buildings
Red = Railway
Plan of Eastchurch (Landplane). Courtesy of Ed Andrews