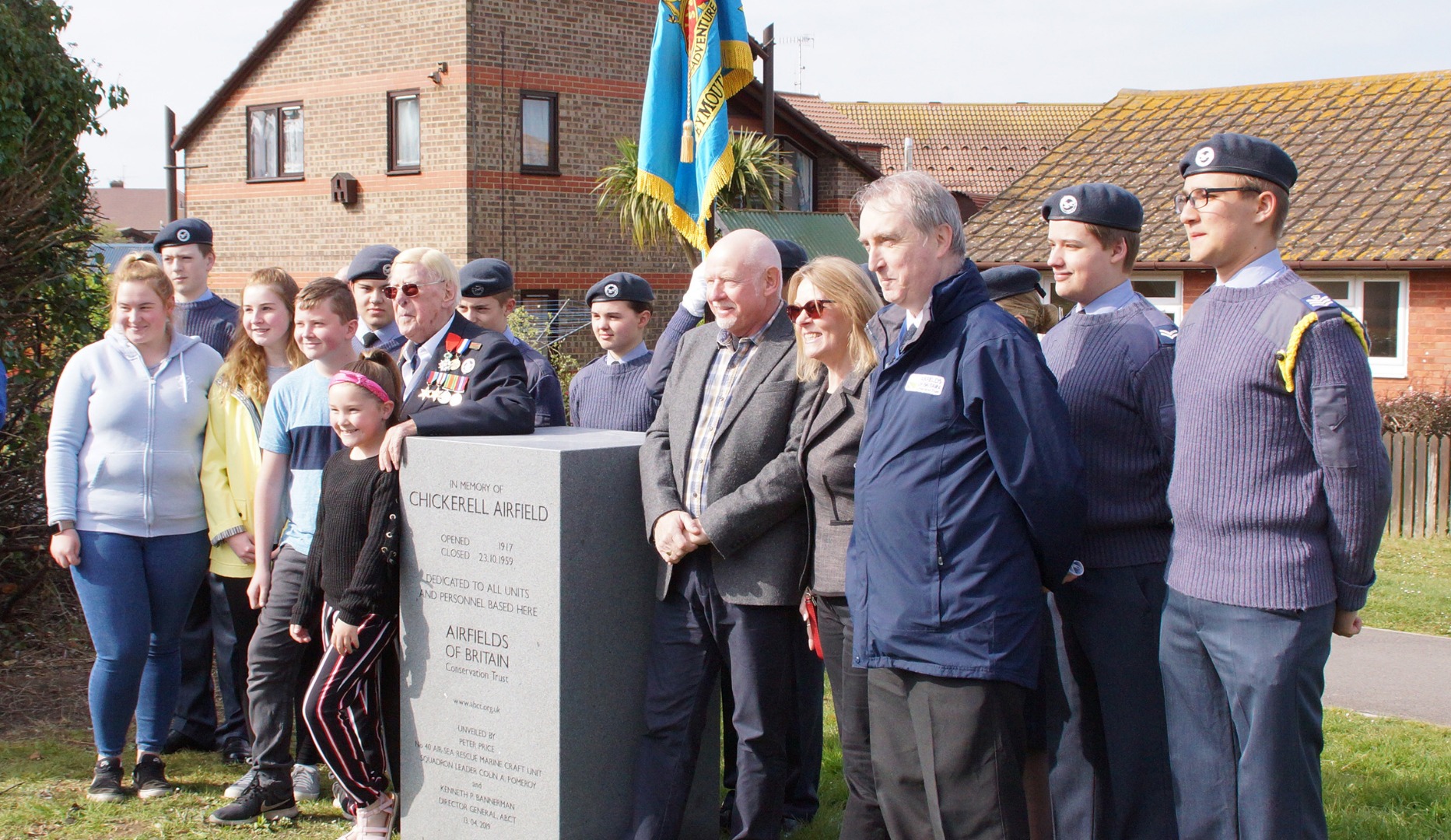 As a result of long planning and co-operation between the Airfields of Britain
Conservation Trust and various more local elements, a memorial was unveiled on Saturday 13 April 2019 to commemorate
Chickerell
Airfield and all those who served there. 
Chickerell
was a most important, if rather unrecognised, airfield over many years between World War One and the late 1950s. Aircraft based here ranged from
anti-submarine patrol biplanes to early military helicopters, and Cobham Drive in today's housing estate continues to recognise aviation pioneer Sir Alan Cobham who mounted two of his famous 1930s aviation displays here.
Chickerell
is also strongly associated with nearby Battle of Britain RAF fighter airfield
Warmwell
, where ABCT erected a similar memorial in November 2018. Two gentlemen who
have previously served at
Chickerell
 helped unveil the memorial.
Thanks to all who attended and helped make the memorial possible. More photos and video from the event can be seen under the 'Marker' tab
here
.
Share this article