| | |
| --- | --- |
| Also known as: | Haveringland / RAF Swannington |
| County: | Norfolk |
| Current Status: | Farmland / Industry / Public road |
| Date: | 1 April 1944 - November 1947 |
| Current Use: | Disused |
| Used By: | RAF |
| Landing Surface Types: | Paved |
Swannington, built from late on in 1942, opened in April 1944. Locals from the nearest village - Haveringland - refer to Swannington today by this alternative title; the village sign for Haveringland also portrays a Mosquito.
Nos 85 and 157 Squadrons arrived with de Havilland Mosquito bomber support aircraft during the first week of May 1944. These two units immediately transferred to the RAF's No 100 Group and were intended to intercept Luftwaffe night fighters while accompanying the main RAF bomber force, also intruding over German night fighter airfields and first going into action on the night of the D-Day invasion.
However, Nos 85 and 157 Squadrons suddenly had to send large detachments to West Malling in Kent from late July 1944 for over a month to combat the potentially massive threat from German V-1 missiles at night, destroying 70 of them in the process.
Once fully back at Swannington, both units resumed their primary bomber support duty and had shot down 71 enemy aircraft by the end of the Second World War. Luftwaffe intruders bombed the airfield on the night of 16/17 March 1945 in what proved to be one of the very last attacks upon a British airfield during the conflict.
No 85 Squadron moved to Castle Camps in June 1945, while No 157 Squadron disbanded at Swannington the following August.  
From October 1945 the airfield then became home to to No 274 Maintenance Unit, many Mosquitoes being either stored or scrapped here until both this unit and the airfield closed in November 1947. North Creake served as a Sub-Storage Site for the unit, along with Little Snoring.
Tentative plans to retain and upgrade the airfield for further post-war operational fighter RAF use came to nought and the site was sold in 1957.
Parts of the airfield (now agriculture, with some limited light industry as well) remain here and there today: sections of runways and perimeter track, the control tower and various support buildings; sections of the perimeter track also now serve as public roads.


The following organisations are either based at, use and/or have at least potentially significant connections with the airfield (as at 30/11/2018):

Brandiston Parish Council

Haveringland Parish Meeting

St. Peter's Church, Haveringland

Swannington with Alderford & Little Witchingham Parish Council
The following alternative information/mass media sources have at least potentially significant connections with the airfield (as at 30/11/2018):
Main unit(s) present:
No 85 Sqn
No 157 Sqn
No 229 Sqn
No 274 MU
No 451 Sqn
No 453 Sqn
No 602 Sqn
Photographs from the unveiling of the ABCT marker on 27 February 2011: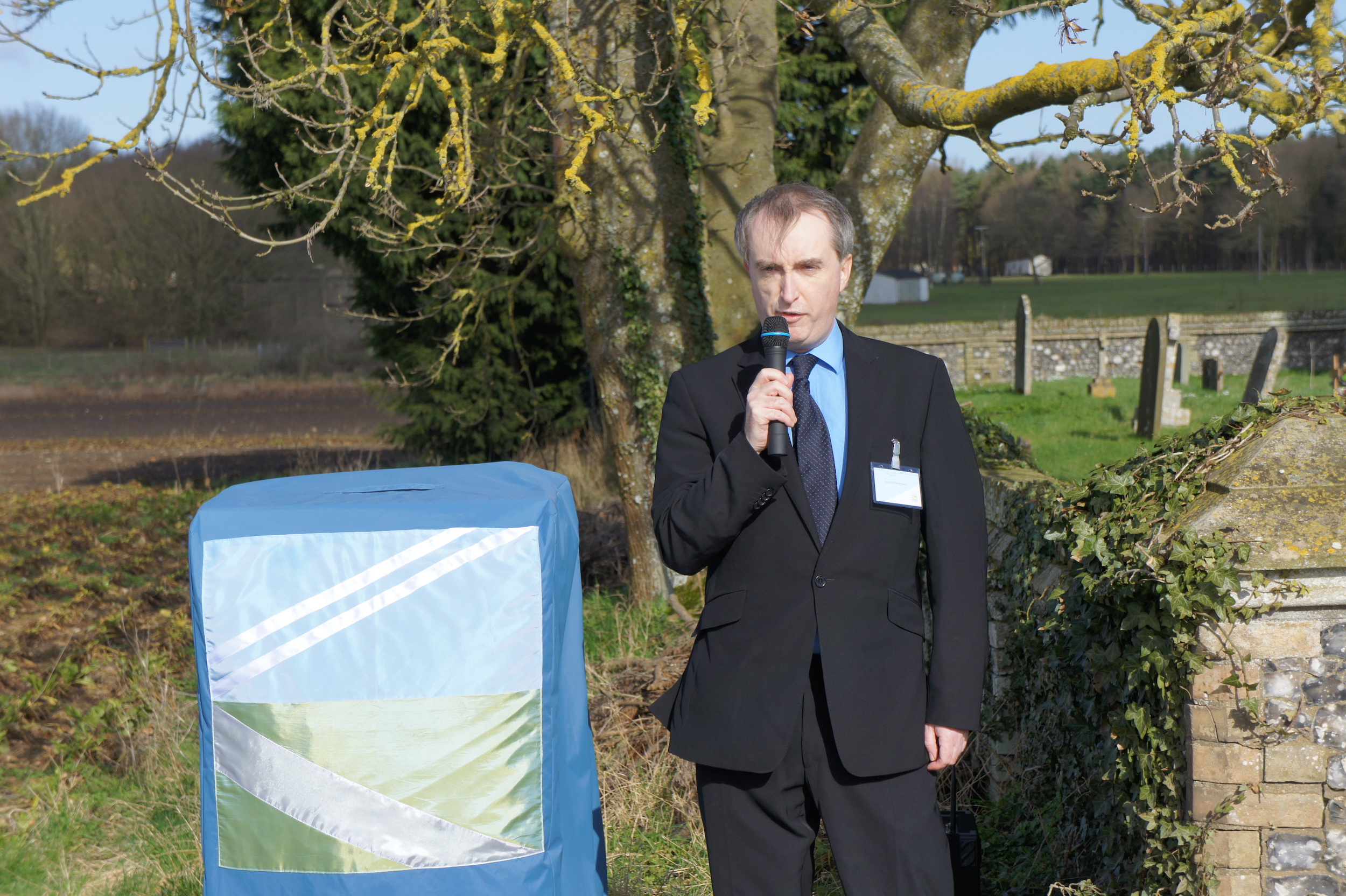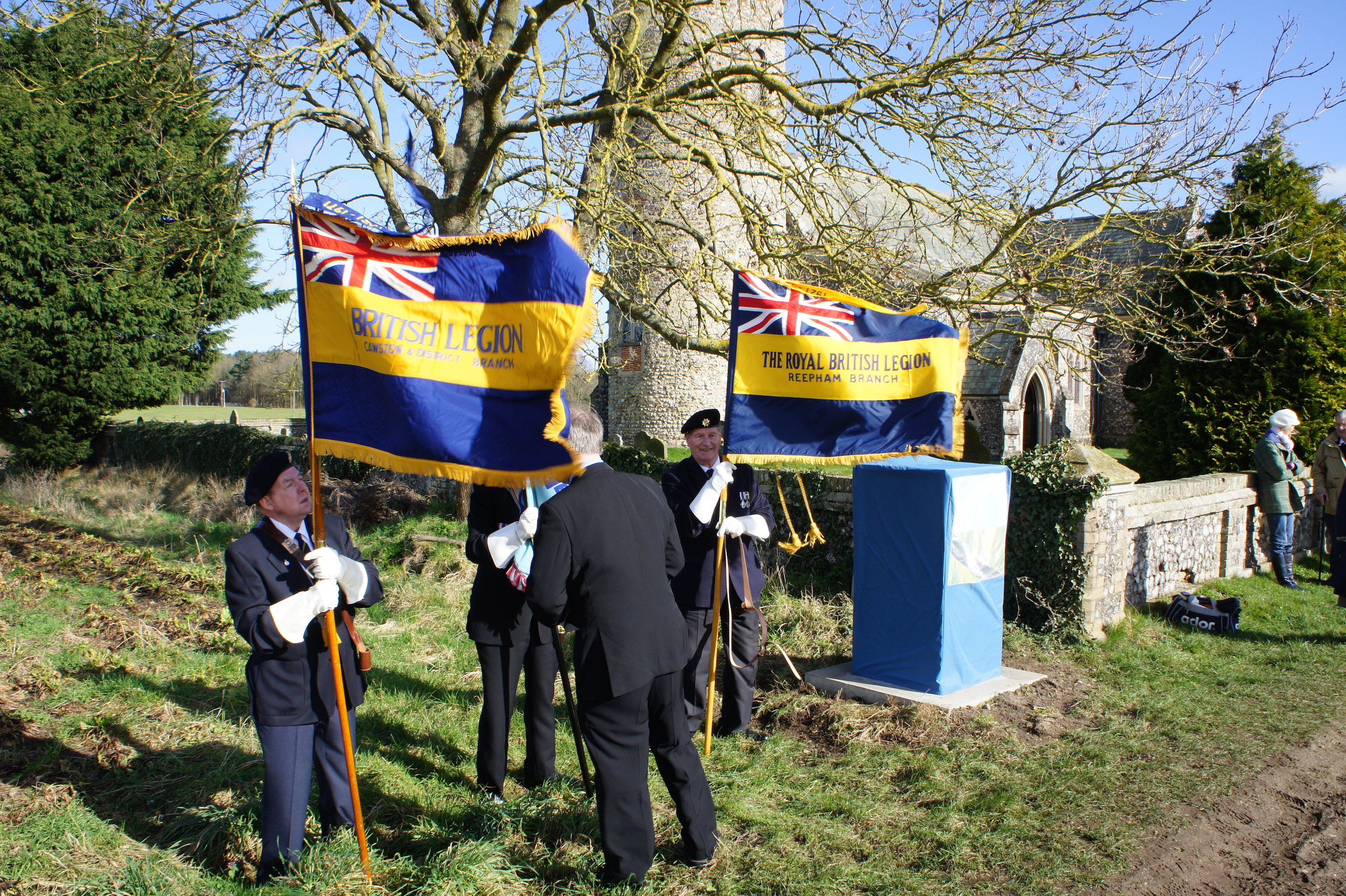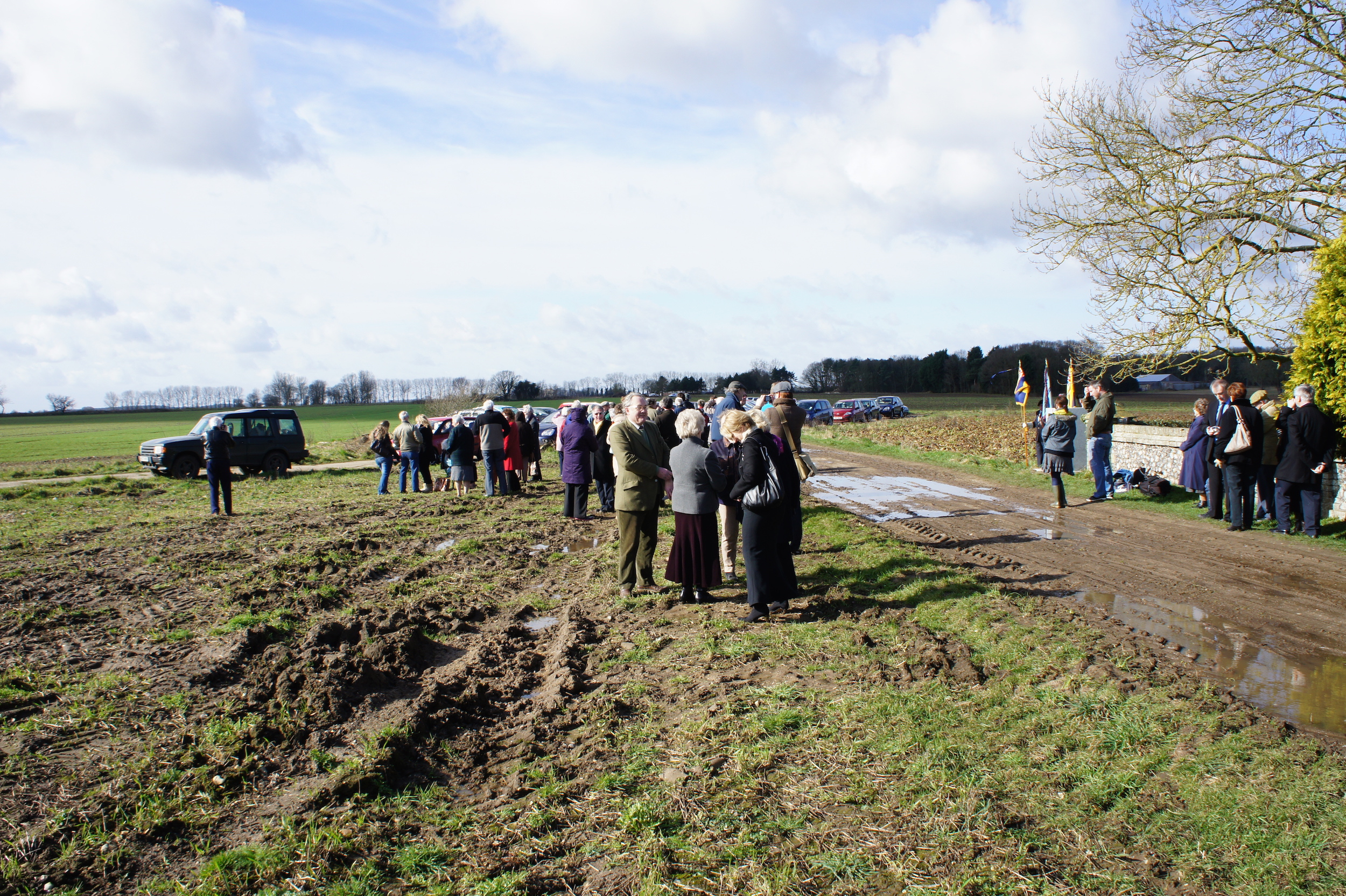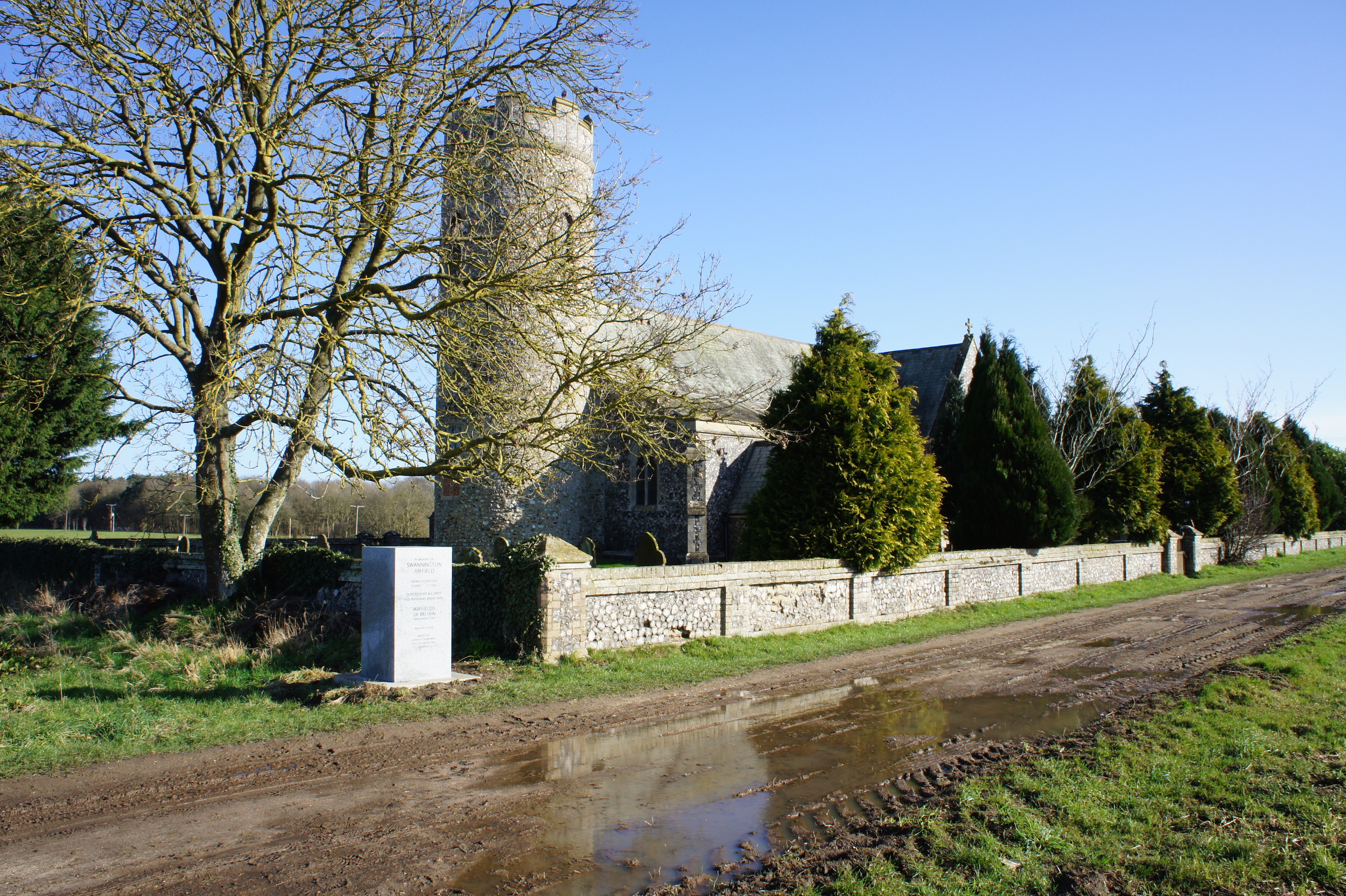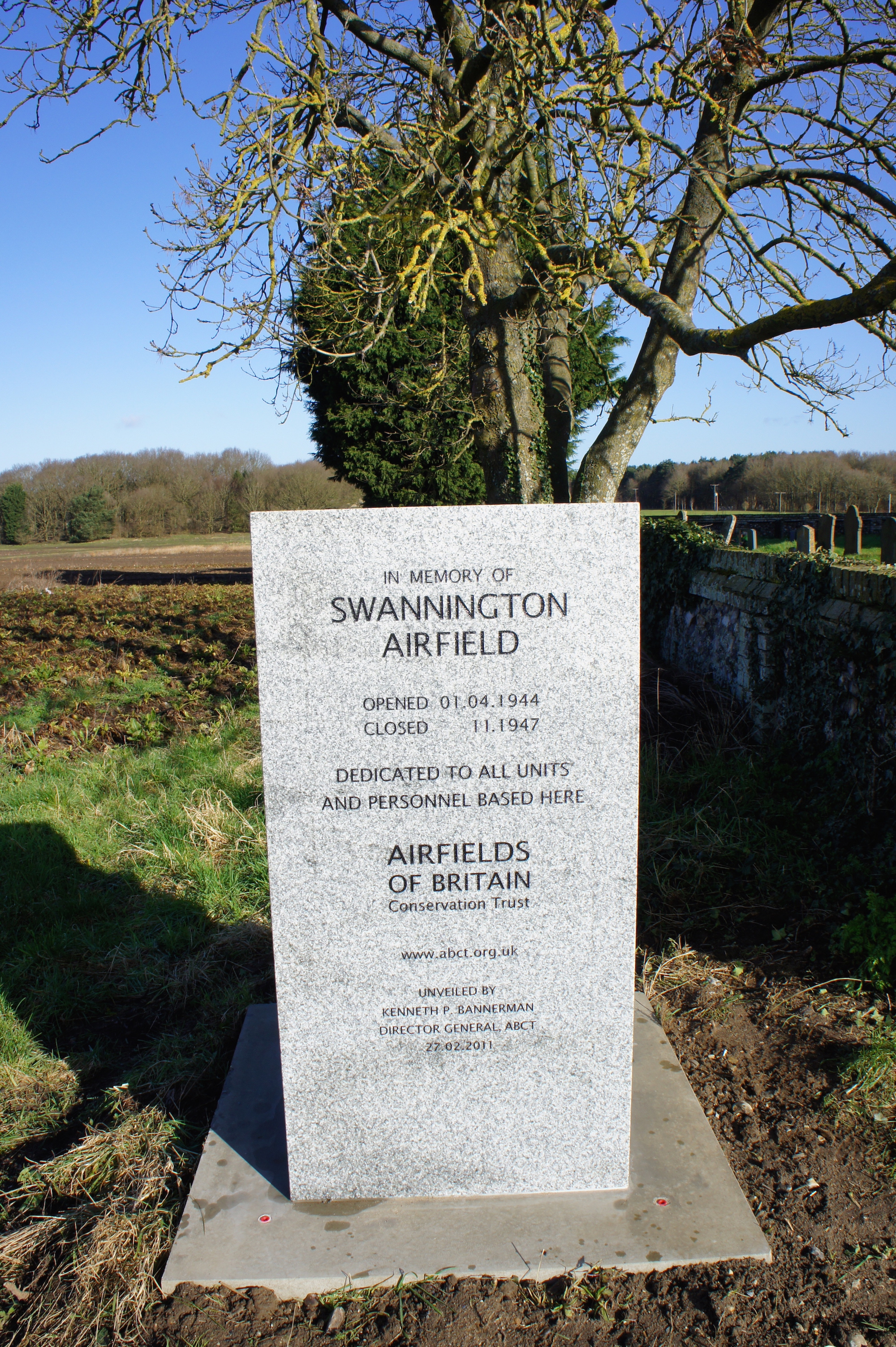 A NHI H-3 Kolibrie at Swannington, 1959. Courtesy of British Pathé
| | |
| --- | --- |
| Satellite(s): | |
| Storage Sub-Site(s): | |