Did you know?
"
The airfield's highly distinctive name is nothing to do with irregular breathing while sleeping but in fact dates back to Anglo-Saxon times, relating to the settlement of Snear, meaning either bright or swift: the Snoring name itself started in the 14th Century. Another anomaly is that Little Snoring village is actually larger than its neighbour Great Snoring.
"
| | |
| --- | --- |
| Also known as: | No 112 Storage Sub-Site / RAF Little Snoring |
| County: | Norfolk |
| Current Status: | Aviation / Farmland / Industry / Public road |
| Date: | July 1943 - March 1953; subsequent limited use to present |
| Current Use: | Limited flying |
| Used By: | RAF / Civil |
| Landing Surface Types: | Paved |
| Prominent People: | Elwyn McAully |
The evocatively named Little Snoring in Norfolk was built to be a satellite airfield for nearby Foulsham, opening in July 1943. However, within a very short time it had been taken over by No 3 Group Bomber Command and turned into a fully active airfield. Avro Lancasters briefly operated carrying out conversion training but these quickly departed and the site was handed over to No 100 Group.
From then on, de Havilland Mosquitoes were predominantly used to carry out night fighter operations from Little Snoring until the end of the war. The airfield survived Luftwaffe attacks, particularly on the night of 19/20 April 1944 when a number of bombs hit a runway. Little Snoring did nevertheless remain operational throughout the war. From especially the spring of 1944 a few intruder squadrons, notably Nos 23 and 515, operated from the airfield. These units carried out dangerous missions over enemy territory, especially low-level attacks on enemy airfields. These sorties continued until the spring of 1945 and Germany's surrender.
After the night fighter squadrons disbanded, No 274 Maintenance Unit took over the airfield the following autumn for it to become known as No 112 Storage Sub-Site. Over the next year the unit stored and disposed of many Mosquitoes left at Little Snoring. The site was placed under Care and Maintenance in 1947 and subsequently meandered between RAF Commands. The airfield reopened between July 1951 and March 1953 for use by the Supermarine Spitfires of No 2 Civilian Anti-Aircraft Co-operation Unit. Once these aircraft had left for Langham the airfield was closed to military flying, the United States Air Force assumed control until June 1963 but never used Little Snoring for anything more than storage. However, some civil general aviation flying has been carried out from 1958 by Fakenham Flying Group, since the early 1960s far better known as the McAully Flying Group.
Much of the site has now been demolished but two T2 hangars remain, as well as half of one of the three runways. The control tower and perimeter track also survive, the east side of the latter now serving as a public road.
The following organisations are either based at, use and/or have at least potentially significant connections with the airfield (as at 01/09/2011):
BM
Crossways Shop and Caravan Site - former WAAF site
Great & Little Snoring
Great Snoring Parish Council
The Green Man Inn - pub popular with more recent civil aviation visitors
The Light Aircraft Company (TLAC) - aircraft manufacture and maintenance
Little Snoring Parish Council
St Andrew's Church, Little Snoring - various RAF airfield artefacts within church
Notable Past Associated Organisations:
Preva Produce - potato supplier business
The Unicorn - pub used by airfield personnel during the 1940s and 1950s
Main unit(s) present:
No 2 CAACU

No 15 Heavy Glider Maintenance Section

No 23 Sqn

No 115 Sqn

No 141 Sqn

No 169 Sqn

No 274 MU

No 515 Sqn

No 1473 (RCM) Flight

No 1678 Heavy Conversion Flight

No 1692 (Radar Development) Flight

Fakenham Flying Group

McAully Flying Group
Photographs and videos from the memorial unveiling on 21 July 2018: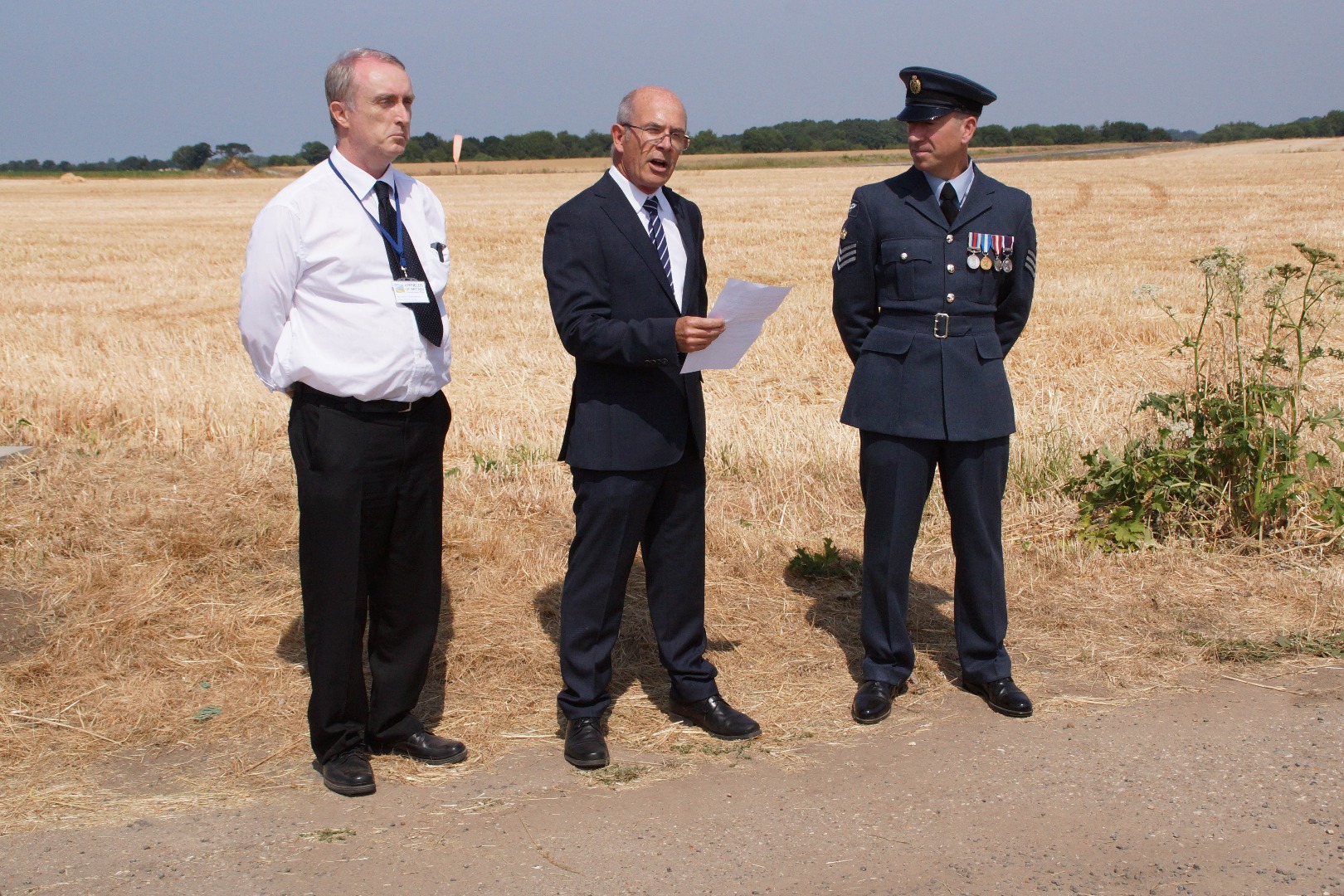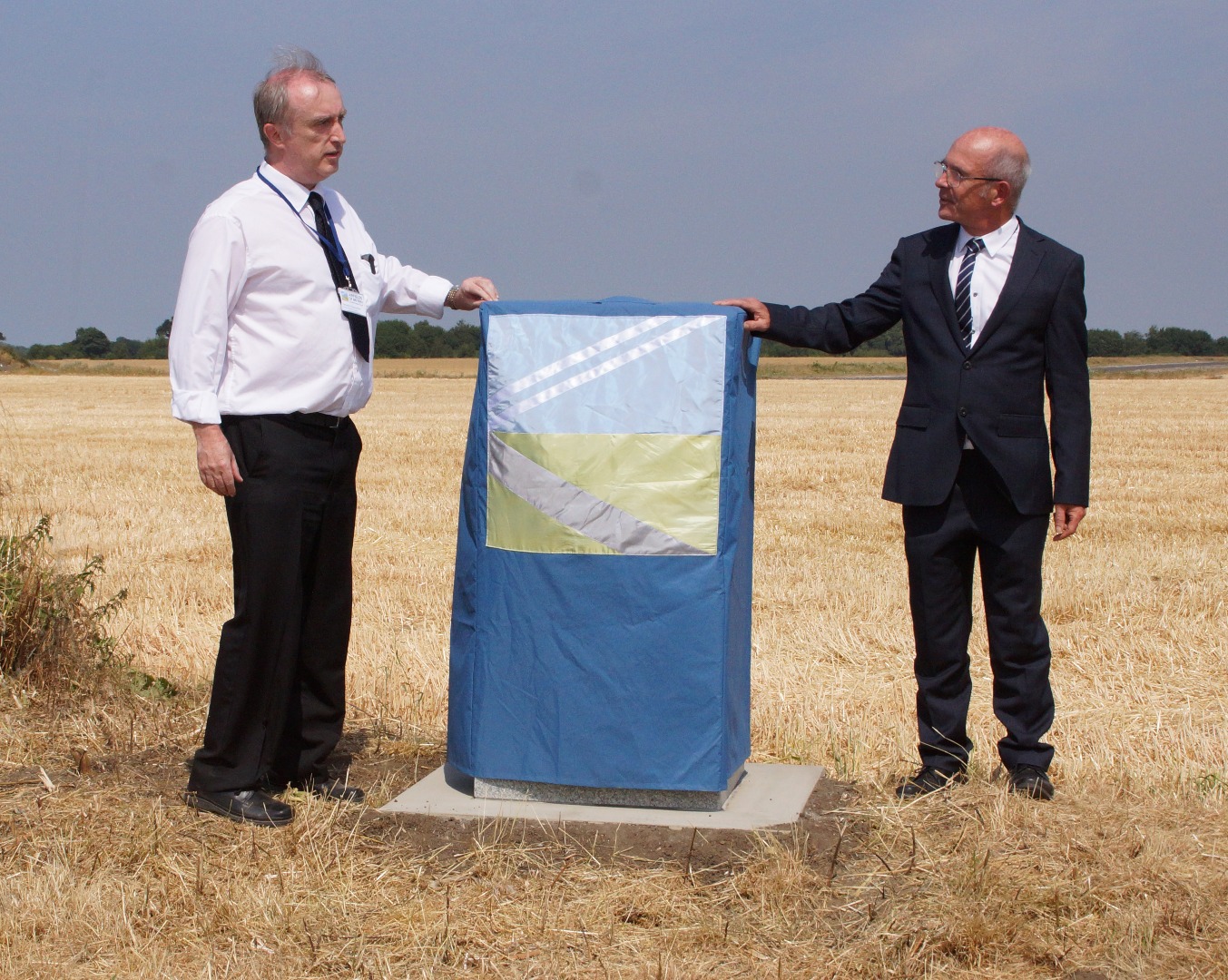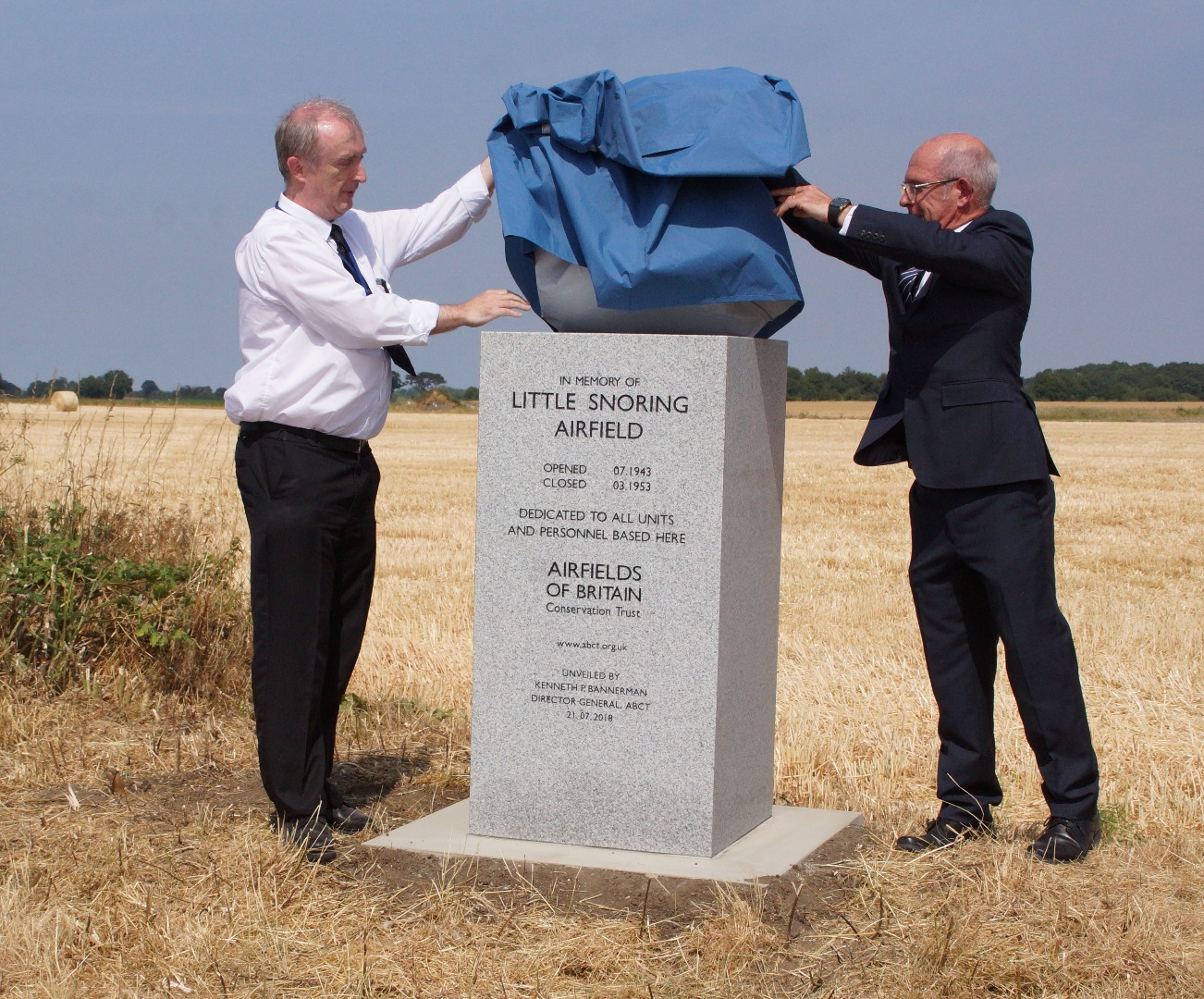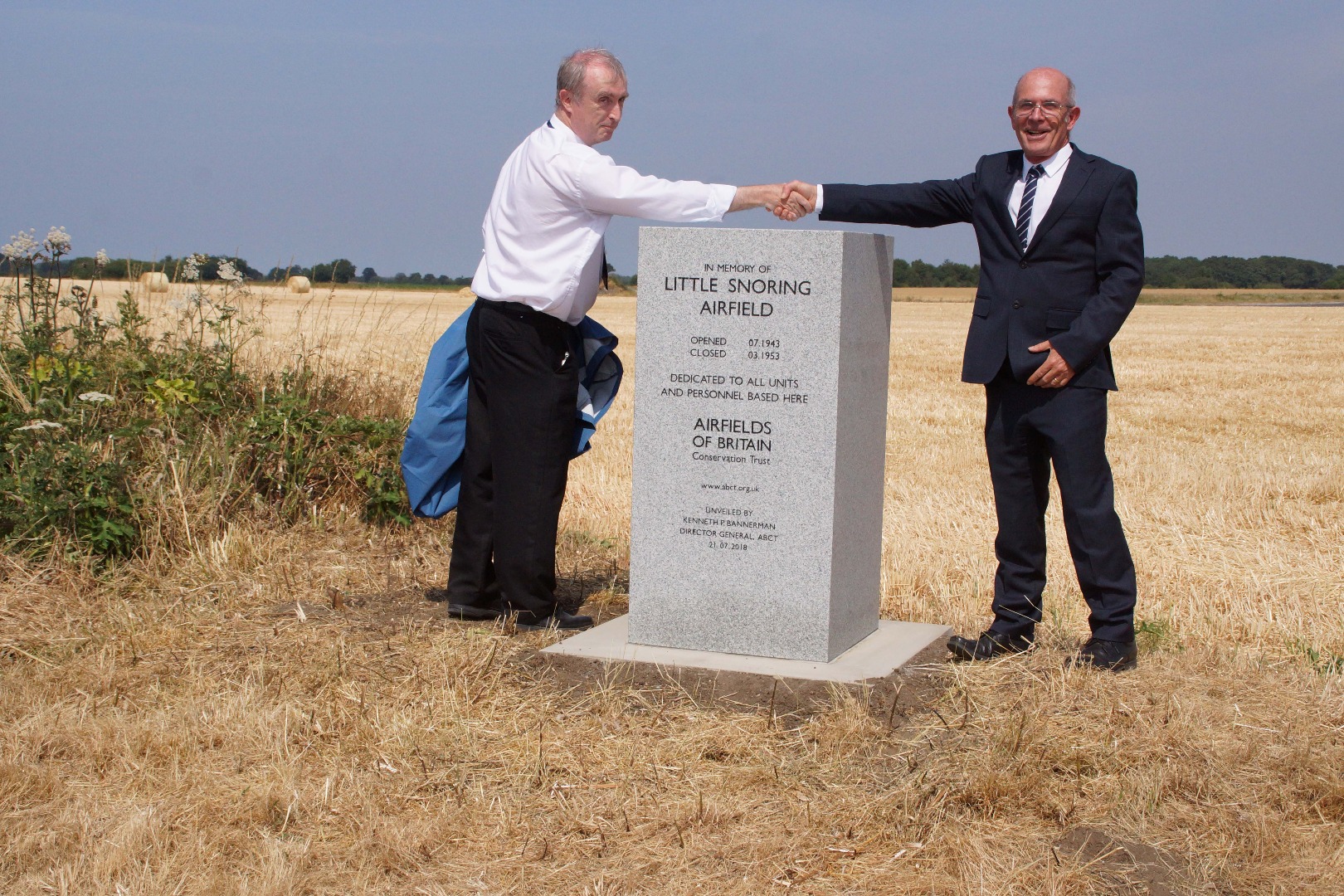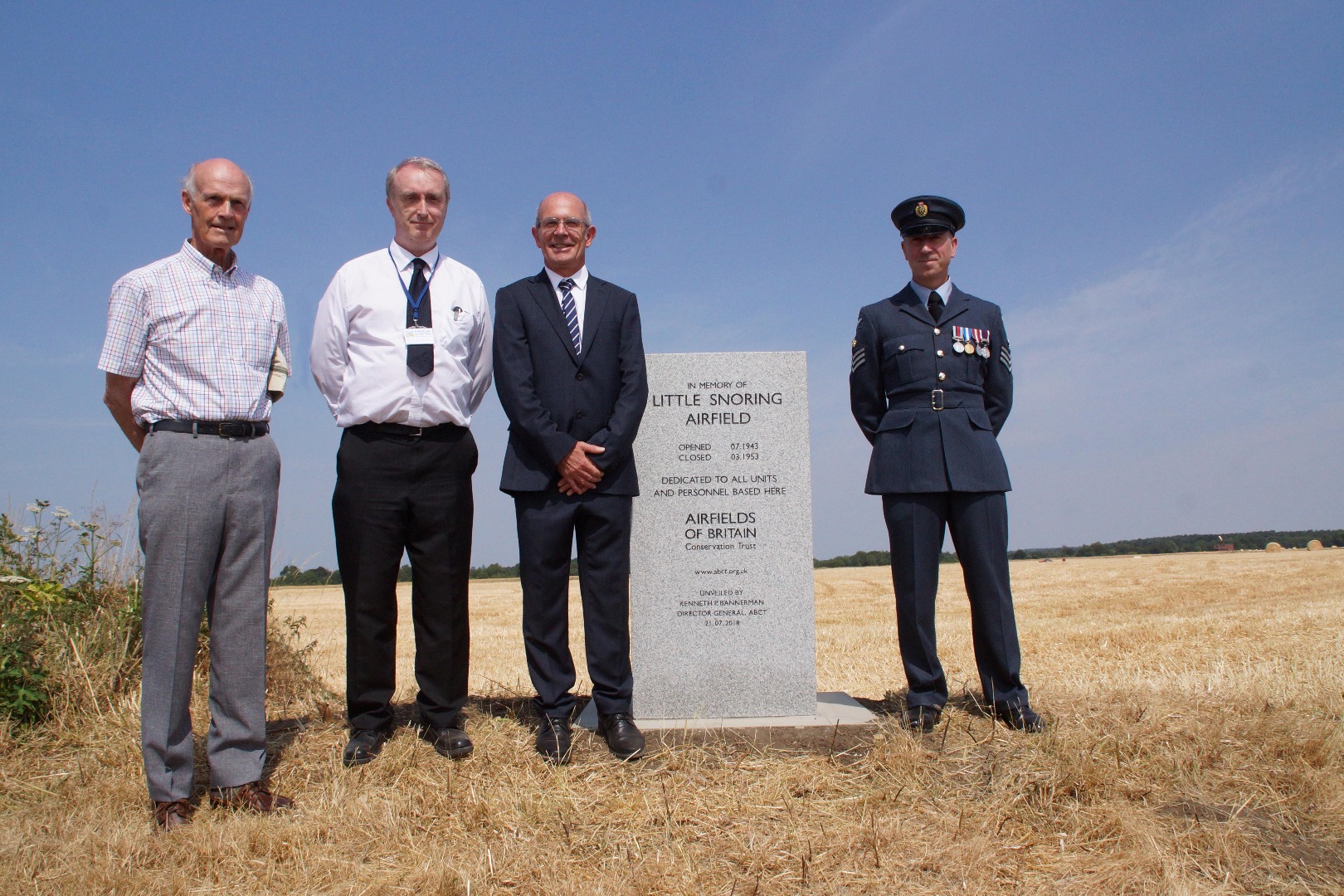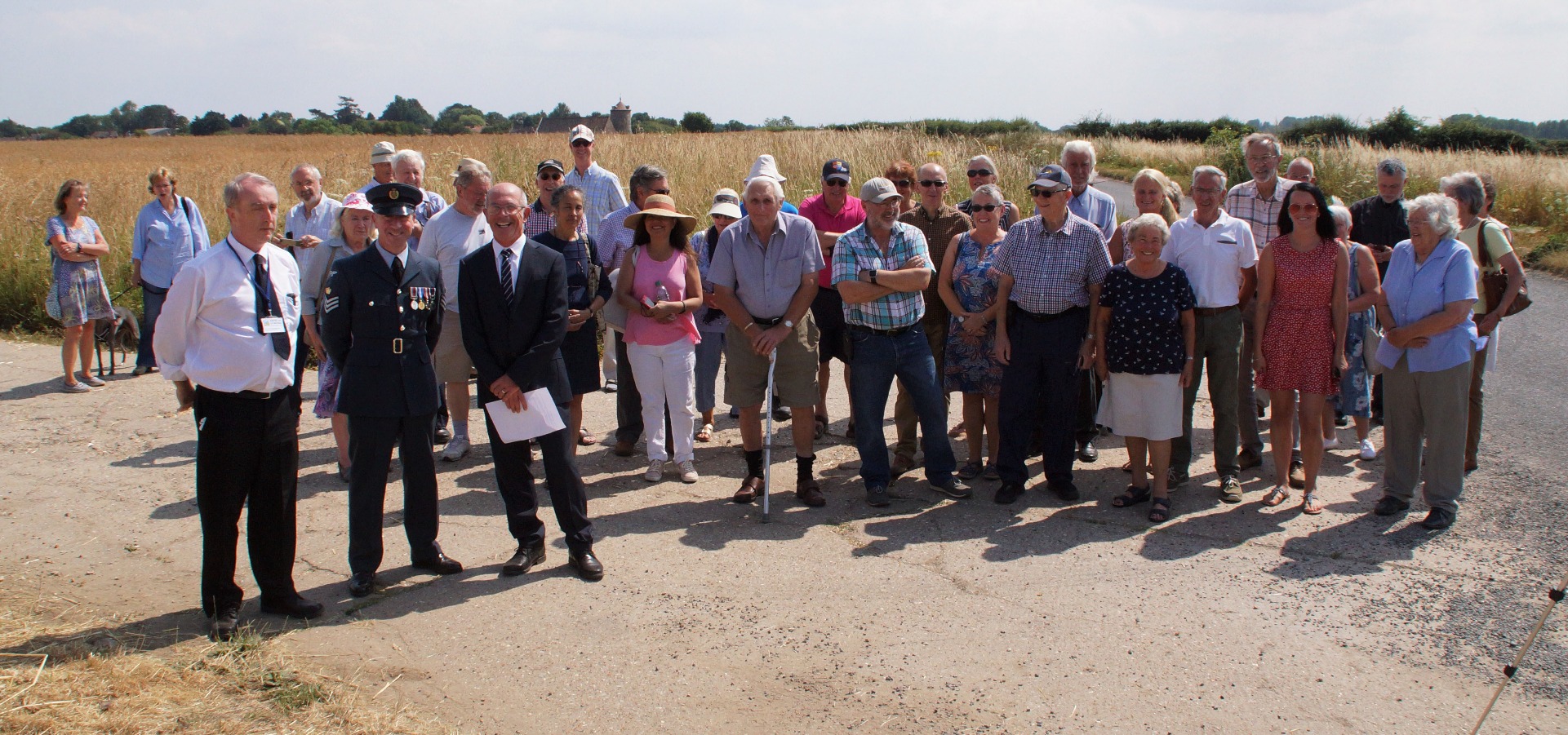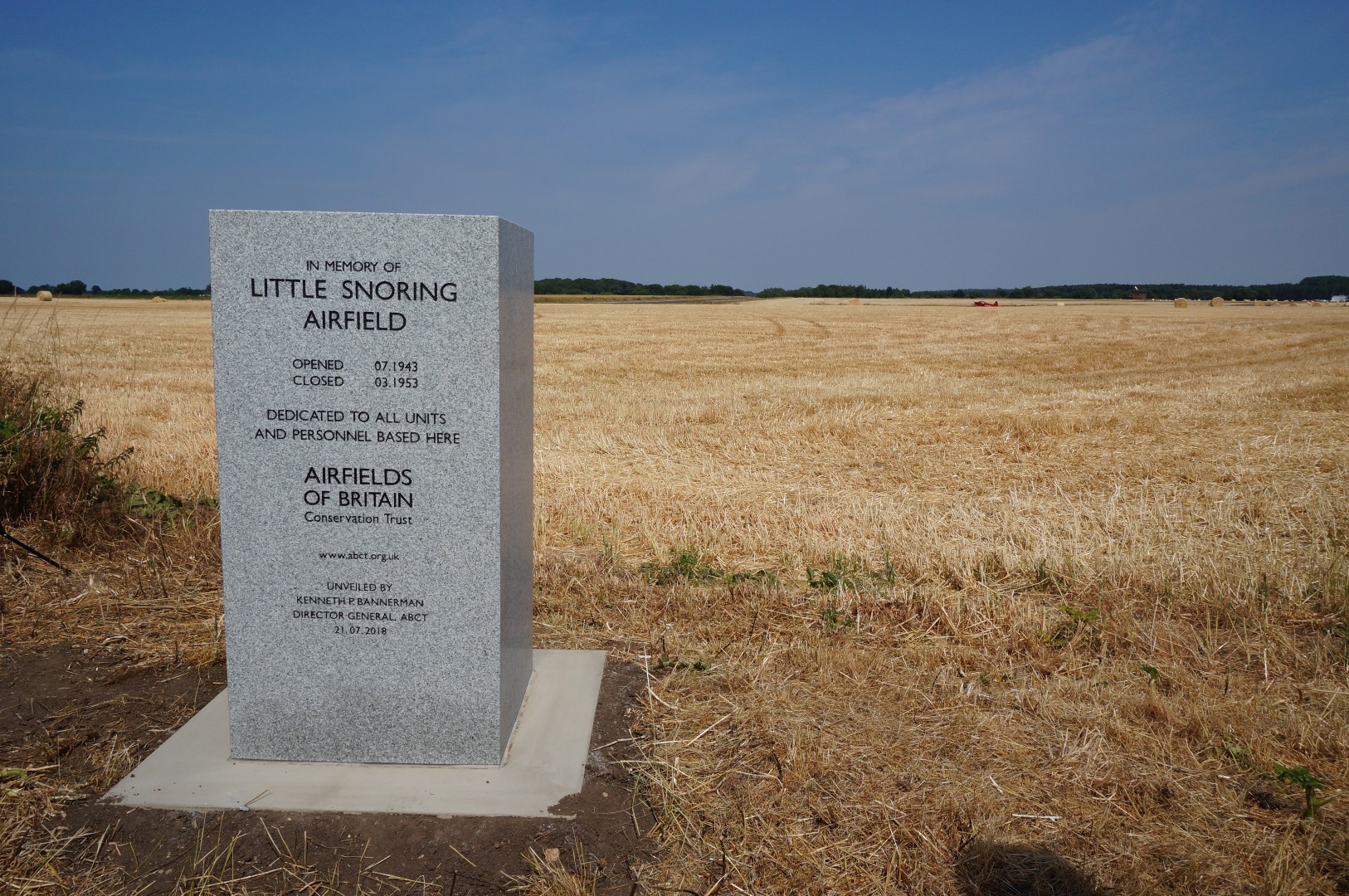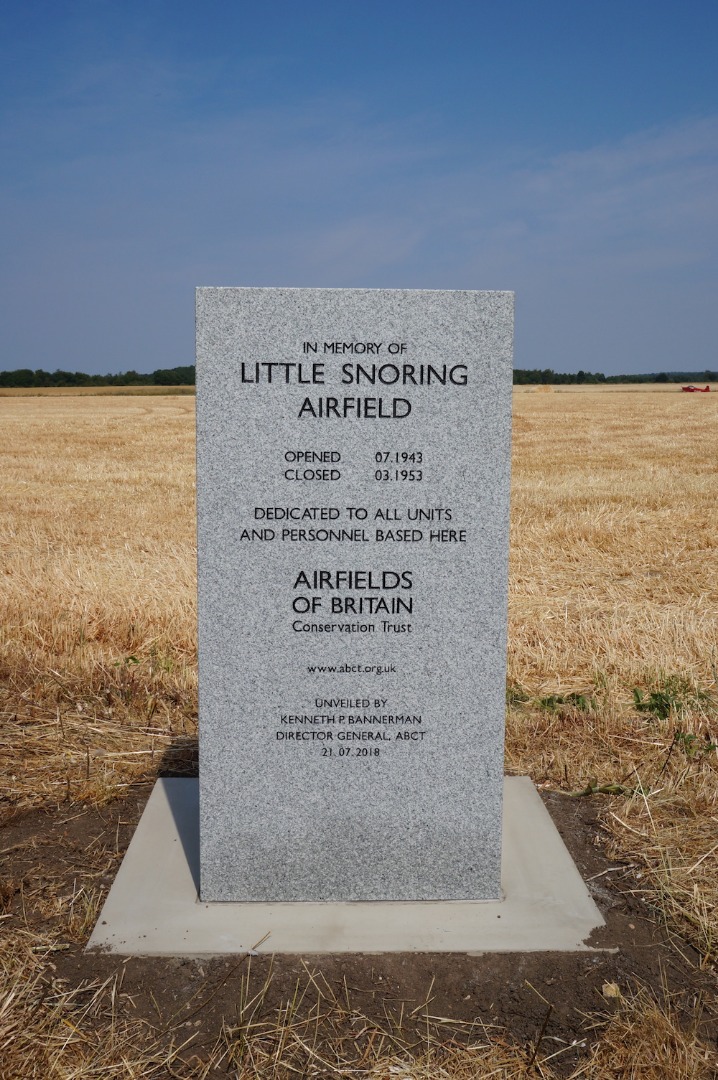 Footage of Little Snoring, 2017. Courtesy of quadradiamond
Footage of Little Snoring, 2017. Courtesy of quadradiamond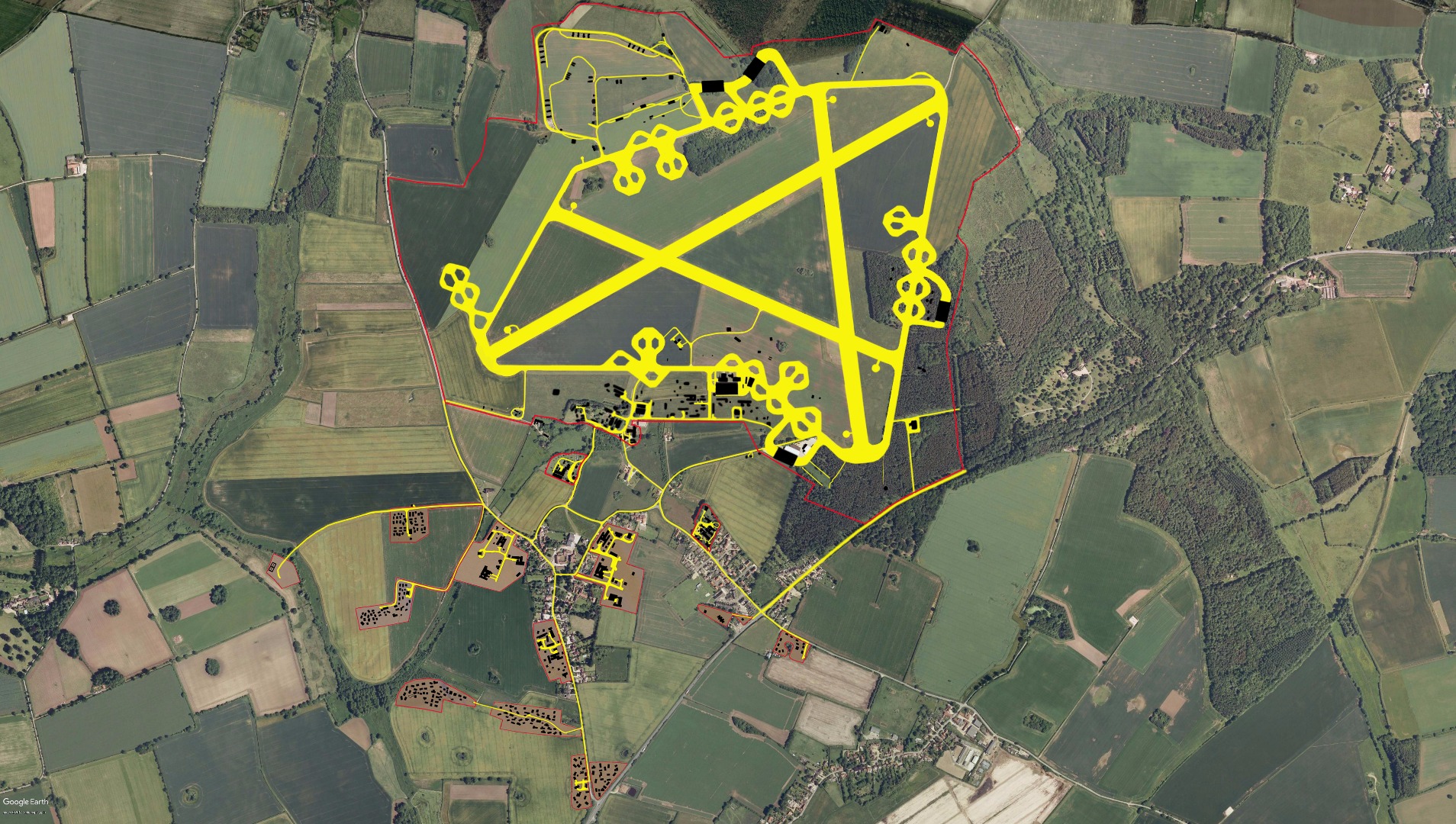 An approximate plan of wartime Little Snoring. Courtesy of Ed Andrews
| | |
| --- | --- |
| Parent(s)/HQ Airfield(s): | |