| | |
| --- | --- |
| Also known as: | Egmere / Egmere Airfield Solar Park / No 111 Storage Sub-Site / North Creake Airfield Business Park / RAF North Creake |
| County: | Norfolk |
| Current Status: | Farmland / Housing / Industry / Solar farm |
| Date: | 23 November 1943 - September 1947; (decoy) opened by 1 January 1942 - closed by 18 June 1942 |
| Current Use: | Disused |
| Used By: | RAF |
| Landing Surface Types: | Paved |
| Decoy Type(s): | Q |
| Decoy Number(s): | 149(a) |
North Creake opened on 23 November 1943 but was almost immediately placed on Care and Maintenance for a time. Although proposed as a Very Heavy Bomber airfield for future advanced aircraft these plans were dropped in the spring of 1944. The airfield's isolated location, however, made it perfect for the radio countermeasures work and bomber support carried out by squadrons of the RAF's new No 100 Group.
No 199 Squadron reformed at North Creake in May 1944, flying Short Stirlings to confuse enemy radars by using 'Mandrel' jamming equipment which proved vital to the bomber offensive.
On D-Day the squadron played a crucial role by simulating a large collection of ships heading towards the Pas-de-Calais area, so drawing enemy forces away from the actual Allied invasion area in Normandy. The simulation was achieved through the flying formation which gave the impression of a large convoy, showing up as huge ships on enemy radar screens.
'C' Flight of No 199 Squadron was detached to form the nucleus of No 171 Squadron in September 1944, mainly using Handley Page Halifaxes for yet more countermeasures operations, also dropping 'Window' tin foil strips to jam enemy radar. No 199 Squadron was the last operational RAF Bomber Command Stirling unit, only replacing its aircraft with Halifaxes in March 1945. Both squadrons disbanded in July 1945.
The airfield was later used by No 274 Maintenance Unit to store and then scrap many de Havilland Mosquitoes until closure in September 1947. Today the site is a mixture farmland and an industrial estate. Sadly the runways are largely gone but many buildings survive.
The following organisations are either based at, use and/or have at least potentially significant connections with the airfield (as at 01/07/2013):
ABN
Blue Storage
Idol Composites
Holkham Hall and Estate
North Creake Parish Council
Training and Development Group
Walsingham Parish Council
Wighton Parish Council
Notable Past Associated Organisations:
Fakenham and District Model Flying Club
Main unit(s) present:
No 171 Sqn
No 199 Sqn
No 274 MU
Photographs from the unveiling of the ABCT memorial marker on 26 February 2011: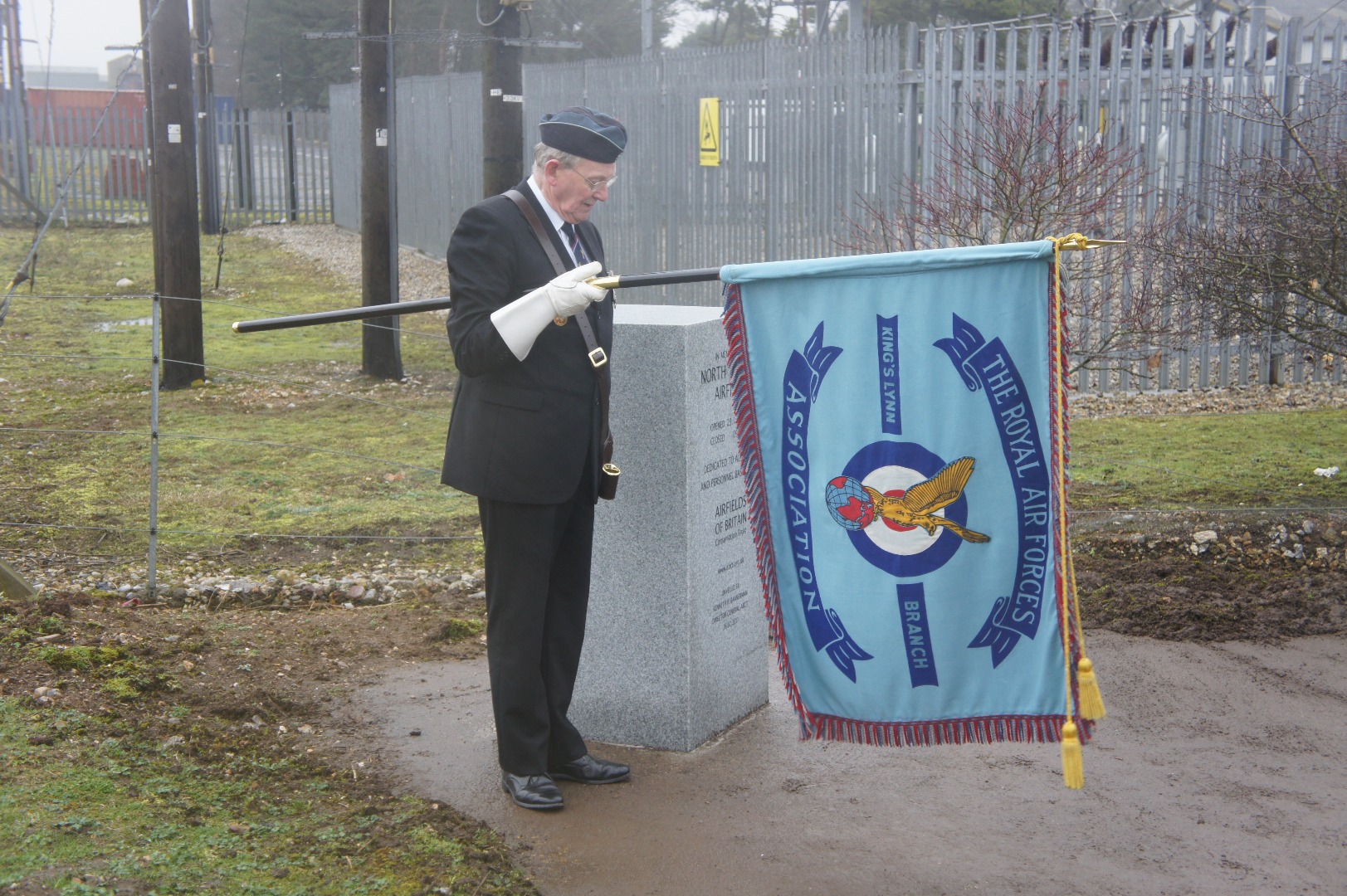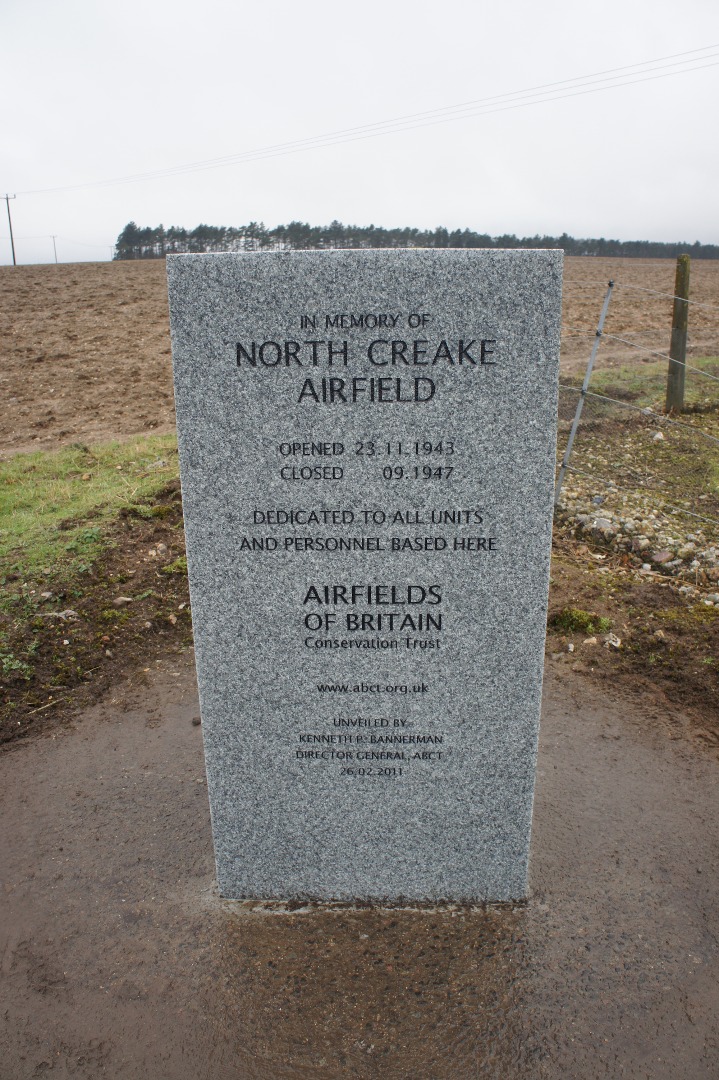 | | |
| --- | --- |
| Parent(s)/HQ Airfield(s): | |
| Associated Airfield(s): | |