Did you know?
"
The Airfields of Britain Conservation Trust (ABCT), would not have been born were it not for a holiday during founder Kenneth's Bannerman's childhood and a chance encounter with Langham Airfield in 1973.
"
| | |
| --- | --- |
| Also known as: | Langham Aerodrome / RAF Langham |
| County: | Norfolk |
| Current Status: | Farmland / Heritage site |
| Date: | 1940 - November 1958 |
| Current Use: | Limited flying |
| Used By: | RAF / Civil / US |
Langham opened during 1940 as a satellite airfield for Bircham Newton – aircraft from there initially often dispersed at Langham, while Flights of No 1 Anti-Aircraft Co-operation Unit notably resided here until towards the end of 1942 to provide vital target-towing facilities for army firing camps at Stiffkey.
Langham became an independent RAF station in July 1942 but then reverted to Care & Maintenance the following November for extensive redevelopment, receiving three concrete runways and numerous other facilities.
The airfield reopened in February 1944, seeing considerable success during April-October of that year as Bristol Beaufighters of Nos 455 and 489 Squadrons formed a Strike Wing to mount anti-shipping operations over the North Sea amid frequently ferocious fighting. Vickers Wellingtons of Nos 524 and 612 Squadrons subsequently attacked German E-boats at night until the end of the Second World War.
Also late on in the Second World War, and for a while afterwards, Langham became noteworthy for meteorological reconnaissance duties as 521 Squadron flew a wide variety of aircraft from elderly Gloster Gladiator biplanes to Boeing B-17 Fortresses between October 1944 and November 1945.
The airfield closed to flying in May 1946 but was used by a Technical Training School for the Royal Netherlands Air Force, being reduced again to Care & Maintenance status in September 1947.
However, Langham reopened between March 1953 and November 1958 for Beaufighter and Mosquito target towers of No 2 Civilian Anti-Aircraft Co-operation Unit, importantly assisting Army firing camps by towing drogues for gunners to aim at; some jet-engined de Havilland Vampires also appeared towards the end of this period. 
There was also limited American military use during the 1950s as U.S. Army radio-controlled model aircraft were used here, again for gunnery practice.
Langham Airfield was eventually sold in October 1961, after serving as a very basic Emergency Landing Ground for Sculthorpe, and bought by Bernard Matthews for use as a turkey farm.  
Evidence of the airfield is still fairly tangible today, with the runways, perimeter track and control tower still existing; the Dome Trainer on the east side is one of the best known individual airfield buildings in Britain and is now listed. For more information on the Dome Trainer see: https://langhamdome.org/
The following organisations are either based at, use and/or have at least potentially significant connections with the airfield (as at 01/09/2011):
Bernard Matthews Farms Ltd

Binham and Cockthorpe Parish Council

Kelling Model Flying Club

Langham Parish Council

Morston Parish Council

North Norfolk Historic Buildings Trust

St. Andrew and St Mary Church, Langham

The Bluebell
Main unit(s) present:
No 1 AACU 'K' Flight
No 1 AACU 'M' Flight
No 2 Anti-Aircraft Practice Camp
No 2 APC
No 2 CAACU
No 3 (Coastal) OTU
No 24 ACHU
No 254 Sqn
No 280 Sqn
No 407 Sqn
No 455 Sqn
No 489 Sqn
No 521 Sqn
No 524 Sqn
No 612 Sqn
No 819 Sqn
No 827 Sqn
No 1402 Met Flight
No 1561 Met Flight
No 1562 Met Flight
No 1611 (AAC) Flight
No 1612 (AAC) Flight
No 1626 (AAC) Flight
No 2705 Sqn RAF Regiment
No 2731 Sqn RAF Regiment
No 2765 Sqn RAF Regiment
No 2776 Sqn RAF Regiment
No 2802 Sqn RAF Regiment
No 2809 Sqn RAF Regiment
No 2820 Sqn RAF Regiment
No 2848 Sqn RAF Regiment
No 4044 Anti-Aircraft Flight RAF Regiment
No 4054 Anti-Aircraft Flight RAF Regiment
No 4149 Anti-Aircraft Flight RAF Regiment
Coastal Command Fighter Affiliation Training Unit
Photographs and video from the unveiling of the ABCT memorial marker on 26 February 2011: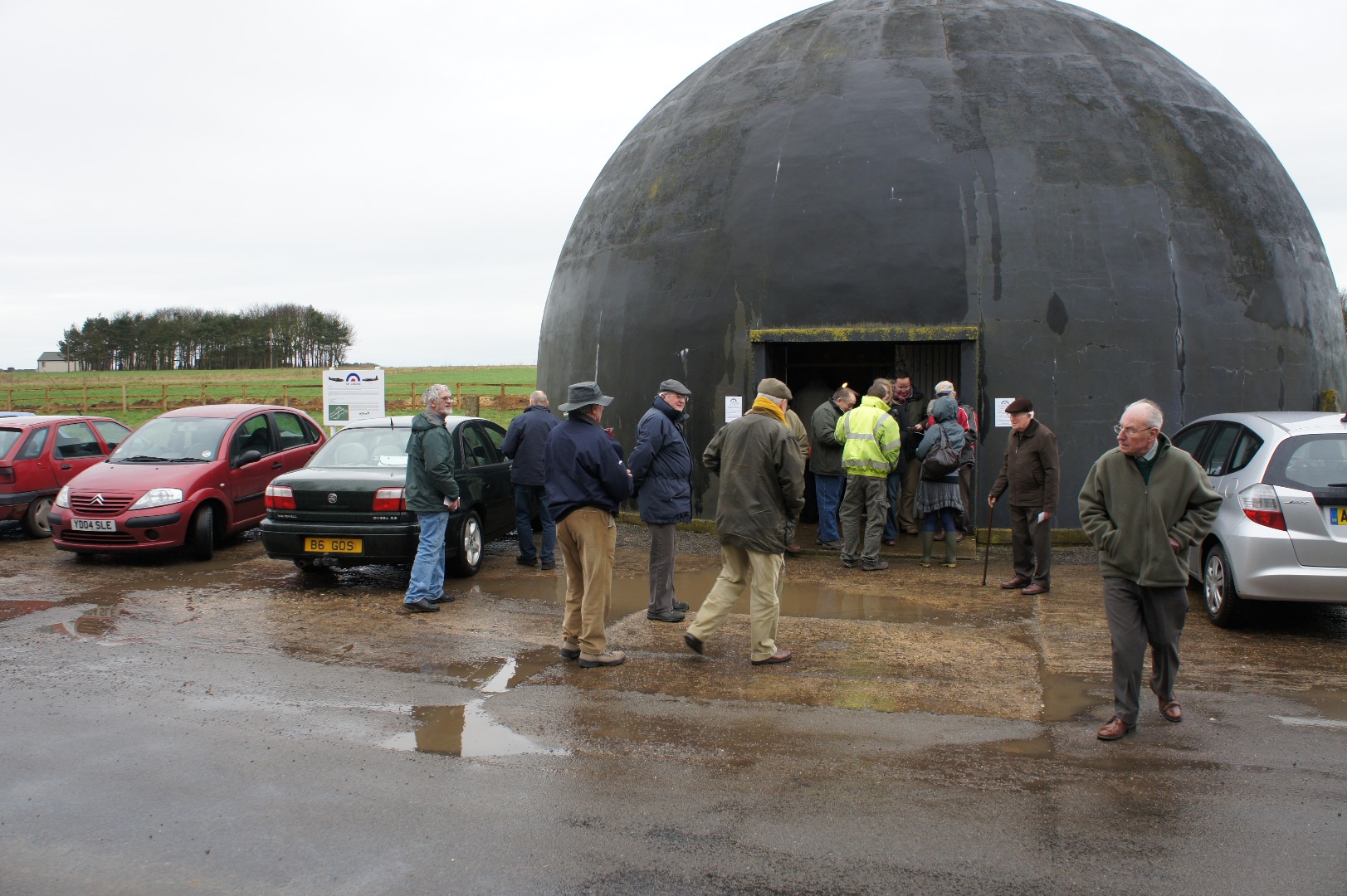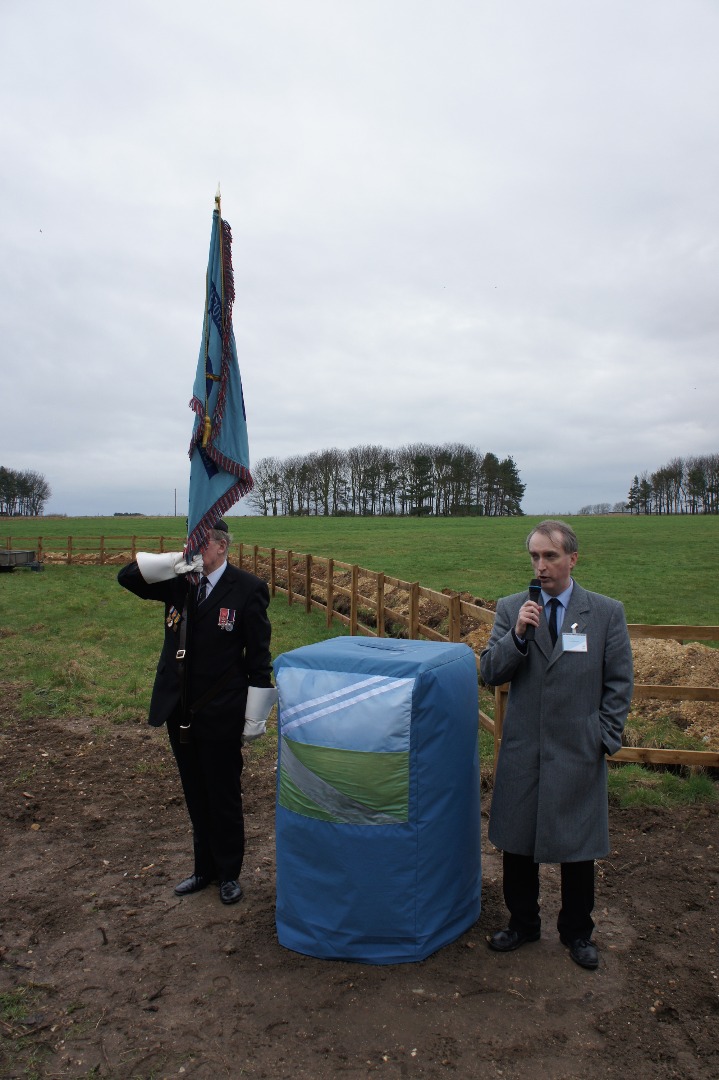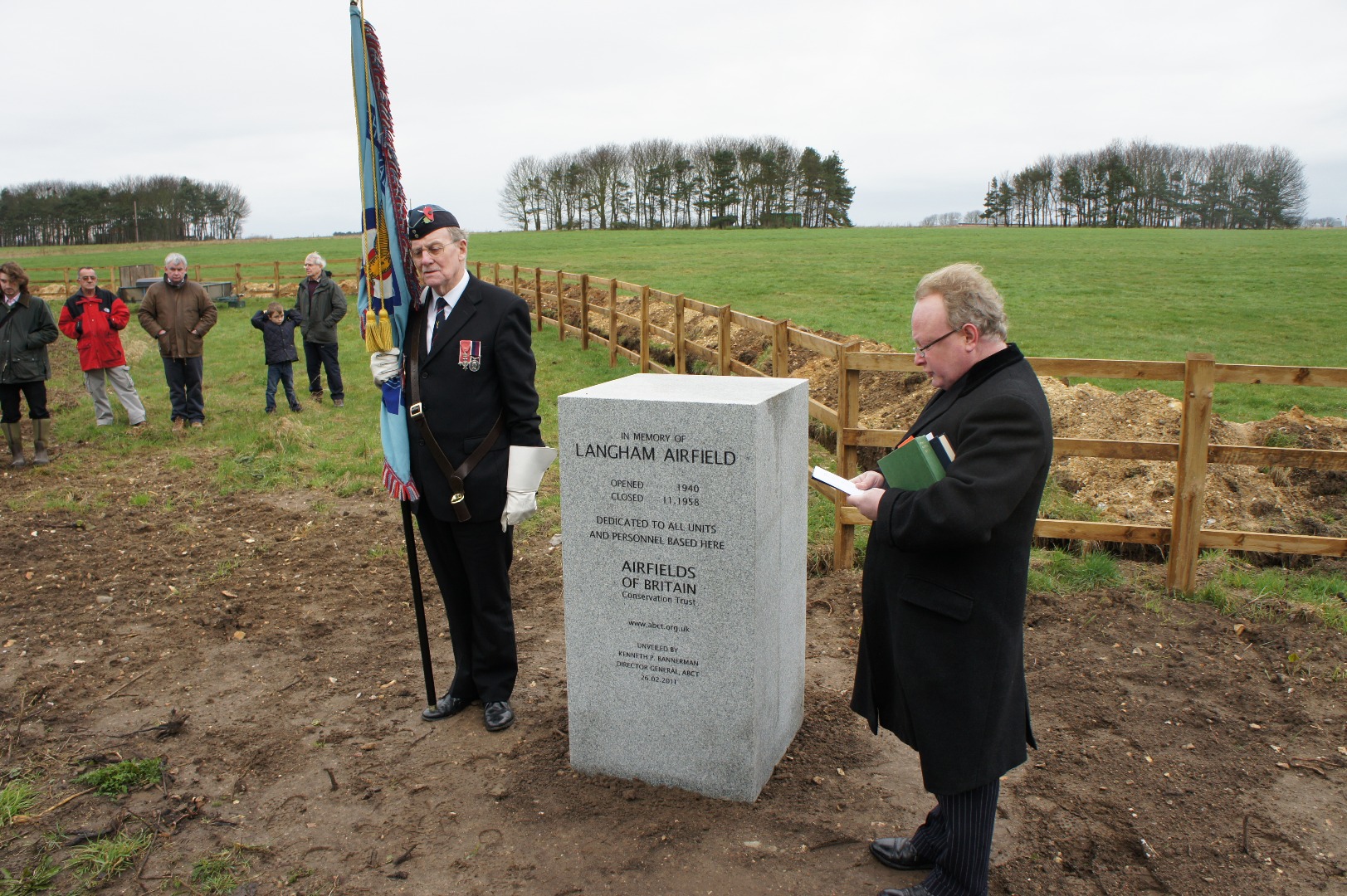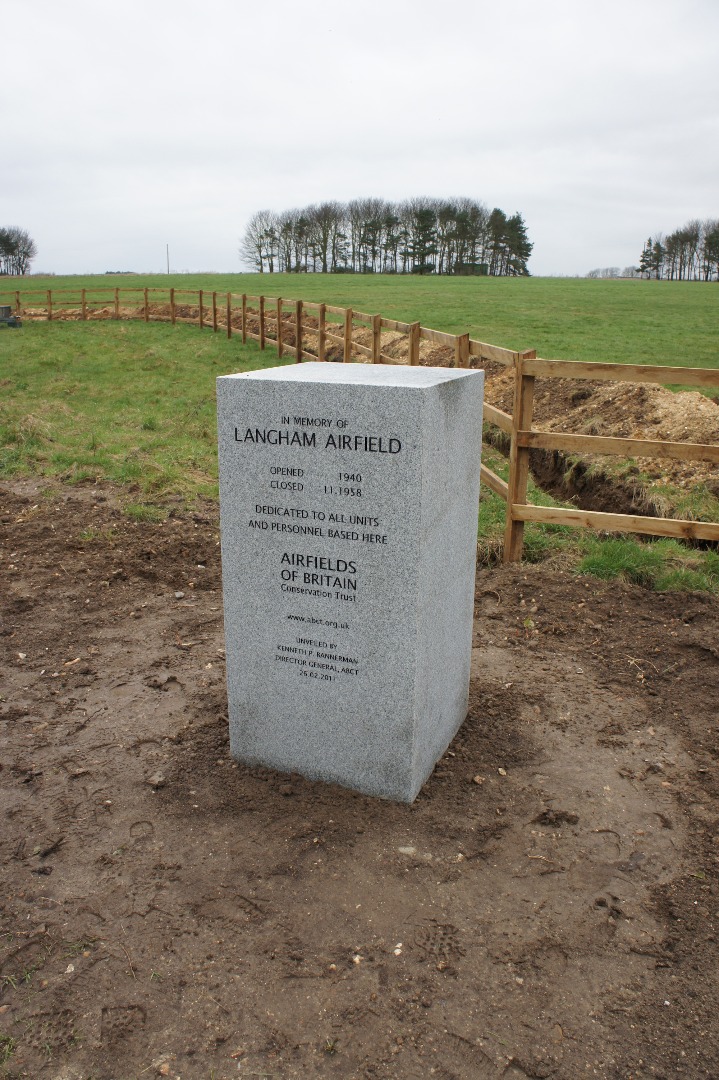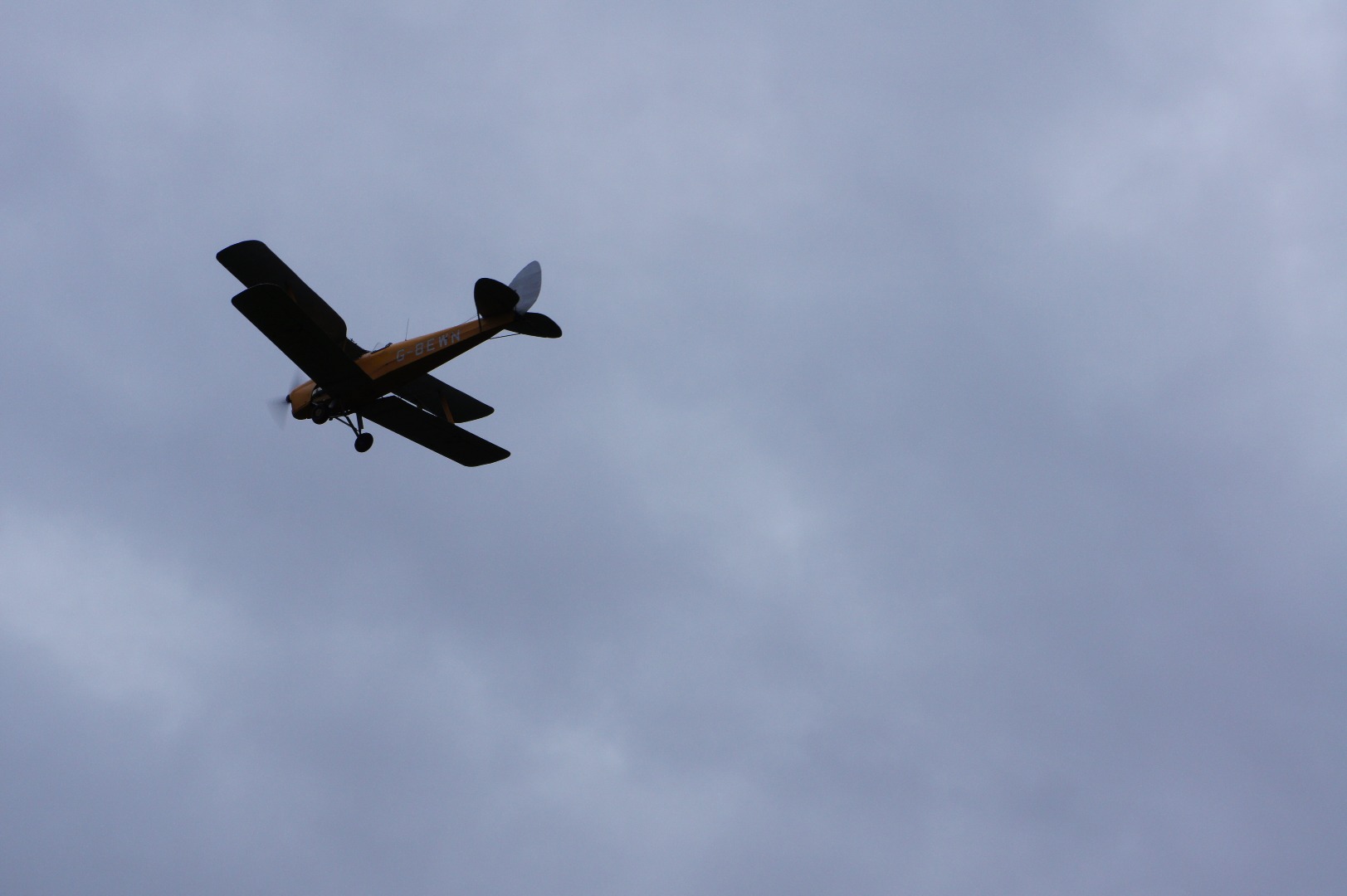 Footage of Langham, July 1944. Courtesy of Martin Barrett
Aerial footage of Langham. Courtesy of MalcolmSpringett
| | |
| --- | --- |
| Parent(s)/HQ Airfield(s): | |
| Decoy Airfield(s): | |