| | |
| --- | --- |
| Also known as: | Airlinks Golf Course / Airlinks Industrial Estate / Heston Aerodrome / Heston Air Park / Heston Airport / Heston Services Eastbound / Heston Services Westbound / Heston Sports Ground / RAF Heston / Phoenix Distribution Park / USAAF Station 510 |
| County: | Greater London |
| Current Status: | Housing / Industry / Leisure activity / Motorway service station |
| Date: | 6 July 1929 (official opening, licensed from 6 May 1929) - 29 February 1948; minor use to October 1948 |
| Current Use: | Disused |
| Used By: | RAF (main user) / RAF (Belgian) / RAF (Polish) / FAA / Civil (main user) / USAAF |
| Landing Surface Types: | Unpaved, later unpaved/metal |
| Prominent People: | Neville Chamberlain / Sidney Cotton / Alan Muntz / Nigel Norman |
| Aircraft Roles: | Aircraft flight testing / Aircraft manufacturing / Airliner / Communications / Electronic warfare / Fighter (main role) / General aviation (main role) / Military development/support / Naval aviation / Radar calibration / Reconnaissance (main role) / Trainer |
Once one of Britain's best known airfields but today sadly mostly forgotten, Heston officially opened to coincide with the winning and other returning aircraft competing in the 1929 King's Cup Air Race. Famous aviation services company Airwork was responsible for its creation and soon a mixture of airlines plus commercial businesses and flying clubs made this airfield one place to be seen at in a social sense during the 1930s. Innovation was another of Heston's trademarks, involving everything from the layout of buildings - the 'Social Focus' - to introducing many new systems to aid civil aviation, particularly at night or in poor visibility. In November 1937 control of the airfield passed to the Government and the Air Ministry, with Airwork now becoming a tenant, as Heston was earmarked for major expansion as one of London's airports. Much thought went into this scheme, involving a special Parliamentary bill, but Word War Two broke out before all these plans could be fully implemented.
Although Heston did not officially become a RAF station until some time into the conflict, long before then it played two incalculably important roles in a military capacity. Photographic reconnaissance in Britain was massively developed here, thanks to maverick genius Sidney Cotton who flew clandestine sorties over Germany at high level. In the autumn of 1938 Prime Minister Neville Chamberlain also travelled to and from this airfield to eventually solve the Munich Crisis to much acclaim. While history has since treated especially him none too kindly, it should never be forgotten that but for his and Heston's involvement, Britain would have almost certainly lost had this country entered war with Germany a year earlier.
In no small part to its geographical location, Heston proved not only a busy airfield in World War Two but extremely versatile. Polish-manned Spitfire squadrons stayed mid-war, as did the similarly equipped Nos 53 and 61 Operational Training Units once the first element formed in February 1941. Communications, anti-aircraft co-operation and American transport aircraft all appeared too, while mixed fortunes met with Turbinlite airborne searchlight development for night fighter duties and early radar countermeasures operational work in the hands of No 515 Squadron.
Towards the end of 1944 and into 1945 Heston changed roles again to become the new home for Fairey Aviation. The company had been ousted from London's proposed new main airport at Heathrow - and therein marked the beginning of the end for the airfield. Heathrow was going to be simply so big that circuit overlap problems would hinder some surrounding airfields, while Heston's one anachronism - its grass landing area, latterly partly replaced by metal runways - did not help either. Therefore began probably the most protracted rundown and closure any British airfield has ever seen: final closure was earmarked for some time during 1947, mainly geared around when eventually Fairey would leave. This the company eventually did in November of that year by transferring to White Waltham but Heston defiantly only finally shut at the end of February 1948.
Housing, industry and gravel extraction gradually made sure Heston disappeared from memory and view from the 1950s onwards, with the 'Social Focus' buildings being demolished in 1978. Today the name is perhaps best known as a major motorway service station, about the only real survivor being a 1930s concrete hangar, the first of its kind in Britain and thankfully now a listed building. But to think that this place undoubtedly helped save Britain from utter catastrophe and yet remains so ignored in general is most tragic. Talk as far back as 1971 about erecting a commemorative plaque or something similar remained just that until this situation was very belatedly resolved.
The following organisations are either based at, use and/or have at least potentially significant connections with the airfield (as at 01/09/2020):
Aero Quality Sales Ltd
Alpha LSG Ltd
BP
Burger King
Costa
David Lloyd Heston
Greggs
Heston Library
Krispy Kreme
M&S Simply Food
Magna Foodservice
Moto Heston Eastbound
Roosters Piri Piri
TNT London Heathrow Depot
Torque
Travelodge London Heathrow Heston M4 Westbound
Universal Delivery Solutions Ltd
WHSmith
Notable Past Associated Organisations:
Fairey Aviation Company
Heston Aircraft Company
Main unit(s) present:
No 1 PRU

No 2 Camouflage Unit

No 4 Aircraft Delivery Flight

112th Liaison Sqn

No 116 Sqn

No 129 Sqn

No 133 (Polish) Airfield

No 144 EGS / L144 EGS

No 144 GS

No 212 Sqn

No 302 Sqn

No 303 Sqn

No 306 Sqn

No 308 Sqn

No 315 Sqn

No 316 Sqn

No 317 Sqn

No 350 Sqn

No 405 Repair & Salvage Unit
No 411 (Polish) Repair & Salvage Unit

No 515 Sqn

No 701 Sqn

No 1422 (Night Fighter) Flight

No 2783 Sqn RAF Regiment
No 4138 Anti-Aircraft Flight RAF Regiment

Airborne Target Illumination Flight

Allied Expeditionary Air Forces Communication Flight
Allied Expeditionary Air Forces Communication Sqn

British Airways Ltd

C.D. Barnard Air Tours Ltd

Chrislea Aircraft Co

Comper Aircraft Co Ltd

Heston Flight

Jersey Airways

National Aviation Day Ltd

Photographic Development Unit

PRU

Spartan Air Lines

Supreme Headquarters Allied Expeditionary Forces (RAF) Communication Sqn

United Airways
Photographs of the plaque at Heston and the plaque was mentioned at the unveiling of the memorial marker at Hounslow in the video below: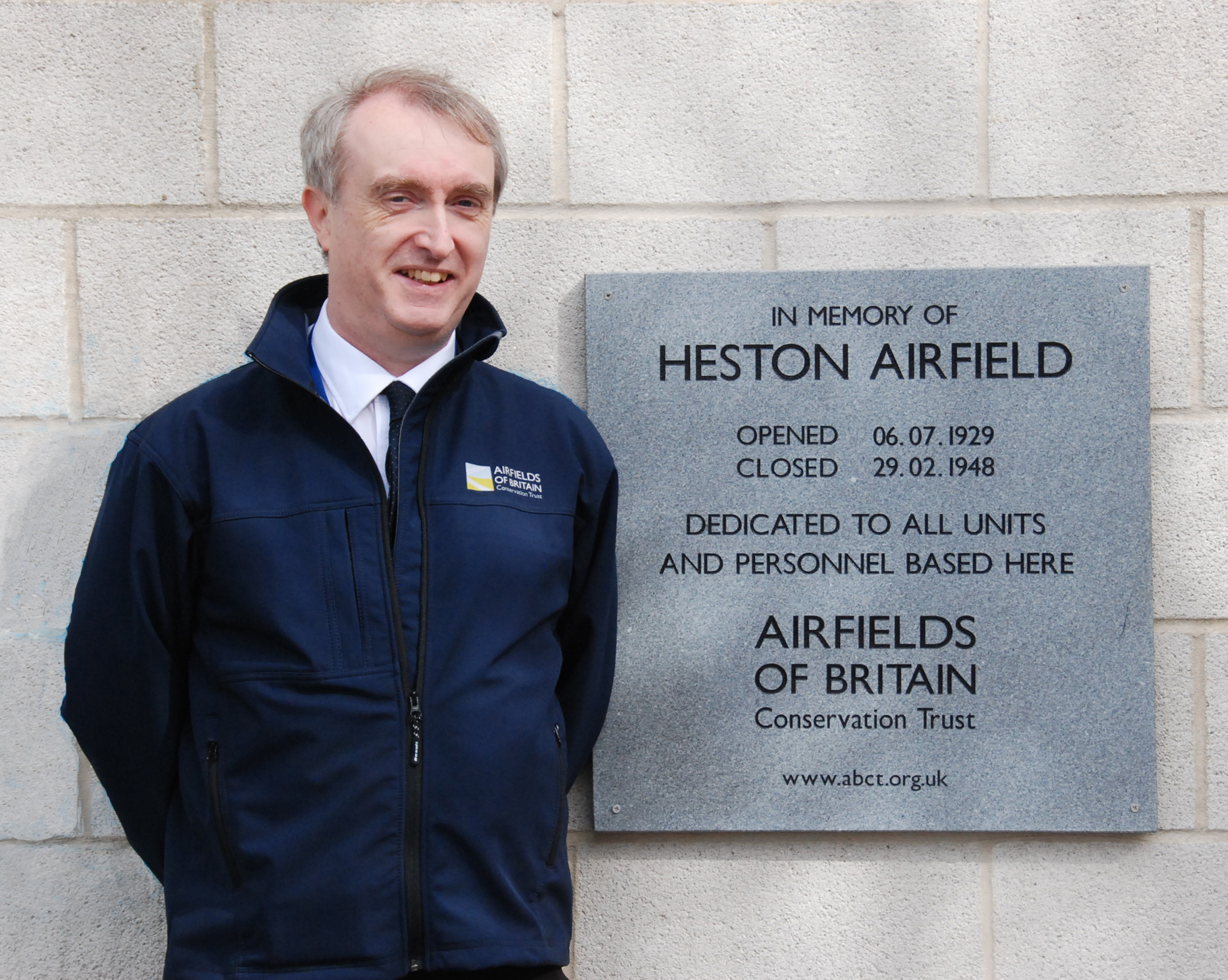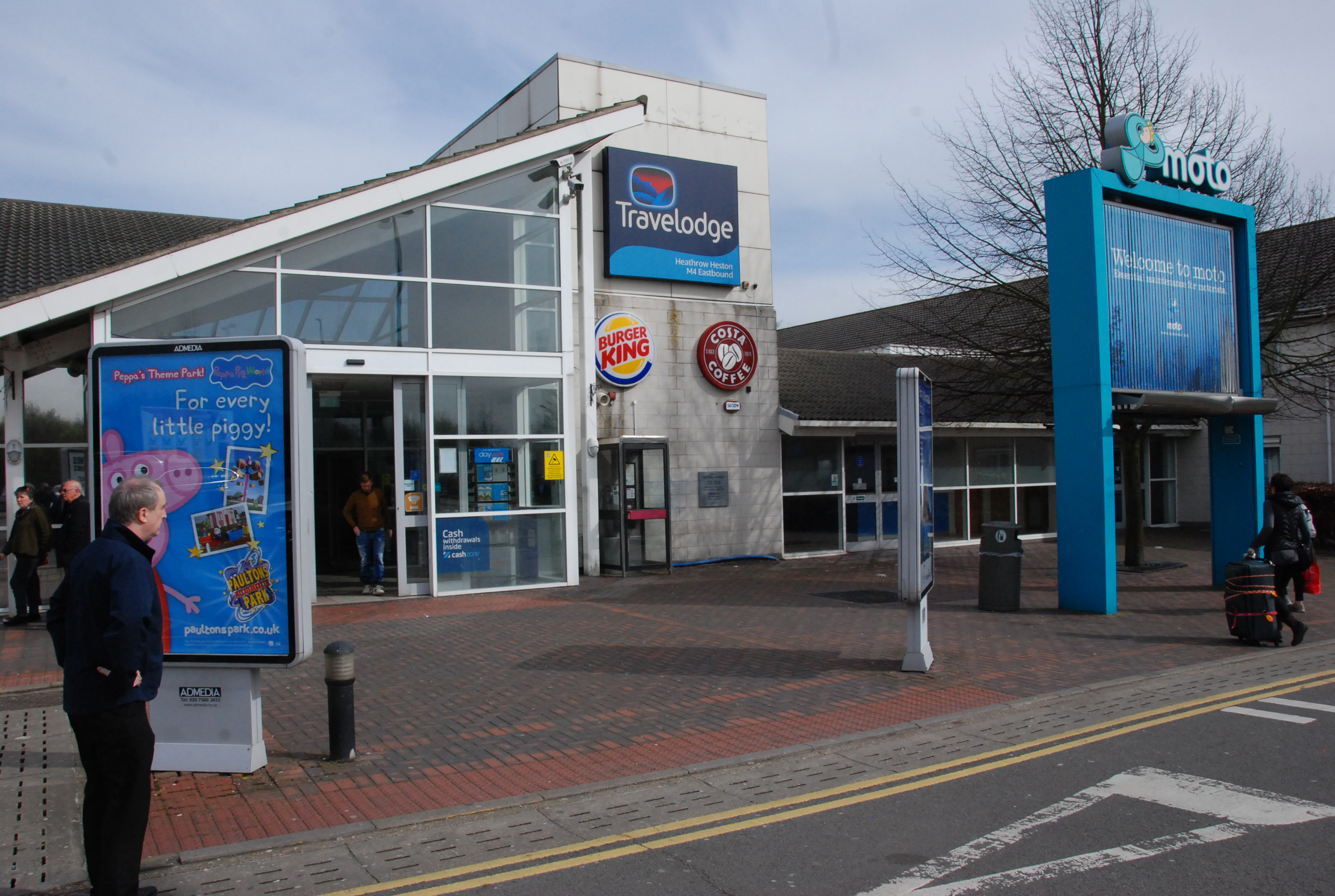 The King's Cup at Heston, 1929. Courtesy of British Pathé
Ford to Build Aeroplanes here? Footage from Heston. Courtesy of British Pathé
Cuts from a story about Ford aeroplanes on show at Heston, 1930. Courtesy of British Pathé
The Flying Flea aircraft at Lympne and Heston in the 1930s. Courtesy of Bomberguy
Sir Alan Cobham's Flying Circus at Heston, 1933. Courtesy of British Pathé
Neville Chamberlain flies from Heston to meet with Hitler, 1938. Courtesy of British Pathé
Neville Chamberlain at Heston, 1938. Courtesy of British Pathé
Report on the 'Four Power Conference' with Neville Chmaberlain speaking at Heston, 1938. Courtesy of British Pathé
Neville Chamberlain - Peace in our time. 30 September 1938. Courtesy of norbac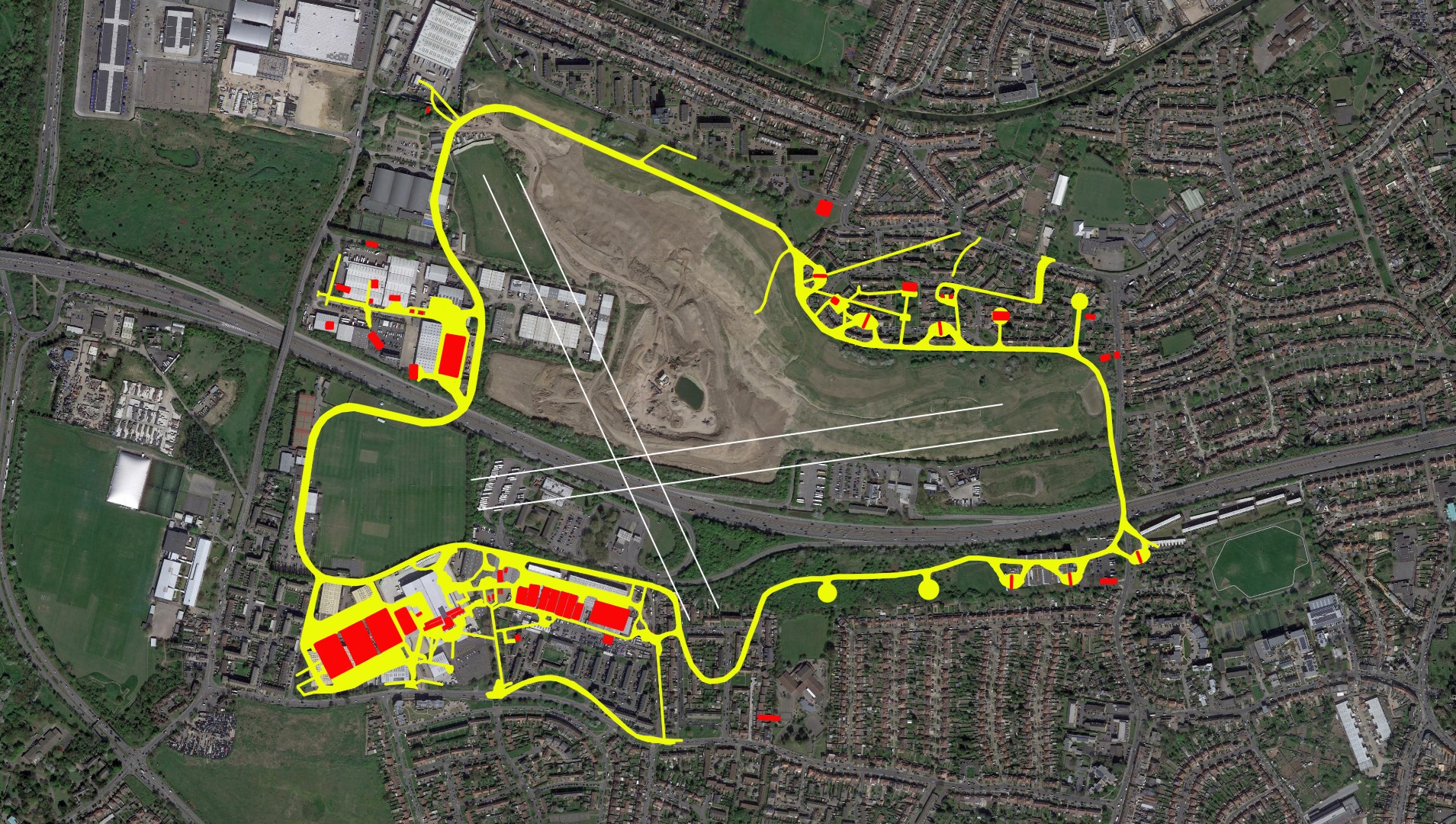 Plan of Heston. Courtesy of Ed Andrews