Did you know?
"
The world's first scheduled international flight took place on 25 August 1919 between Hounslow and Paris–Le Bourget. The flight, operated by Aircraft Transport and Travel Limited (AT&T), carried a single passenger and cargo that included Devonshire cream, jam, grouse and newspapers.
"
| | |
| --- | --- |
| Also known as: | Hounslow Aerodrome / Hounslow Heath / RAF Hounslow / RFC Hounslow |
| County: | Greater London |
| Current Status: | Open land |
| Date: | 1910 (earliest known date March) - 28 March 1920; subsequent minor and winch launched gliding use 1930s - 1945 |
| Current Use: | Disused |
| Used By: | RAF / RFC / Civil |
| Landing Surface Types: | Unpaved |
| Aircraft Roles: | Airliner (main role) / Army aviation / Fighter / General aviation / Trainer (main role) |
Best remembered as Britain's first ever airport, Hounslow Heath's use as an airfield can be traced back to 1910 when a hangar was built in the early months of that year. Some civil flying subsequently resulted but Hounslow only really got into its stride after the start of World War One when it became a military airfield for the Royal Flying Corps. Several frontline squadrons formed here before mainly transferring to the Western Front, while from 1916 training units tended to predominate. This airfield however also played a significant role as a base for fighters, and became one of various sites around London to counter the much feared Zeppelin threat. Big advances in Home Defence occurred in the first few months of 1916 as first No 19 Reserve Squadron arose to deal with this role, before No 39 Squadron formed in April to further organise proper aerial defence.
The end of World War One saw No 42 Training Depot Station in place but alternative big plans were in place for Hounslow. In May 1919 it was announced that the airfield would be reserved entirely for civil aviation, and the following August began the world's first international air service. Aircraft Transport & Travel plus various other early airlines pioneered the way in airport operation and Hounslow became for a time quite busy. Yet by the autumn of 1919, around the time brothers Ross and Keith Smith took off for their epic flight to Australia, its future looked increasingly uncertain as planners viewed Croydon as a much more permanent airport for London. As a result all activity switched to there on 28 March 1920 and Hounslow became military land again but this time for the Army.
Today Hounslow remains a public open space with no obvious traces of its excellent airfield past, though aviation history is still remembered by the local populace. There was very limited autogiro and Air Training Corps gliding use during the 1930s and World War Two respectively, while one hangar is alleged to have survived the conflict.
The following organisations are either based at, use and/or have at least potentially significant connections with the airfield (as at 01/09/2011):
Main unit(s) present:
No 10 Sqn

No 14 Sqn

No 15 Sqn

No 17 Sqn

No 19 RS

No 19 TS

No 24 Sqn

No 27 Sqn

No 28 TS

No 39 Sqn

No 42 RS

No 42 TDS

No 42 TS

No 52 Sqn

No 62 TS

No 85 Sqn

No 87 Sqn

No 107 Sqn

No 144 EGS / L144 EGS

Aircraft Transport & Travel
Handley Page Transport 
Photographs and video from the memorial unveiling on 10 April 2016: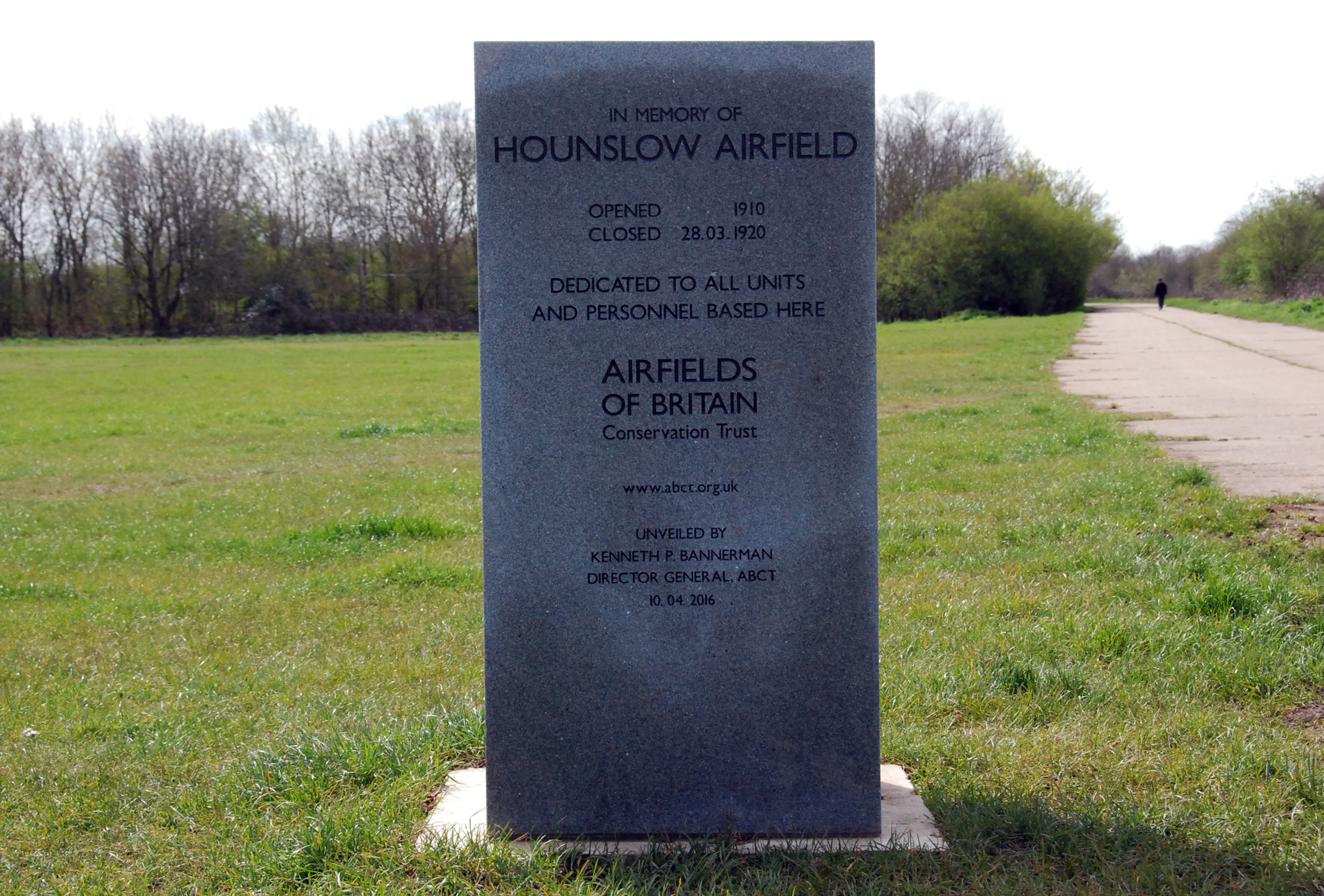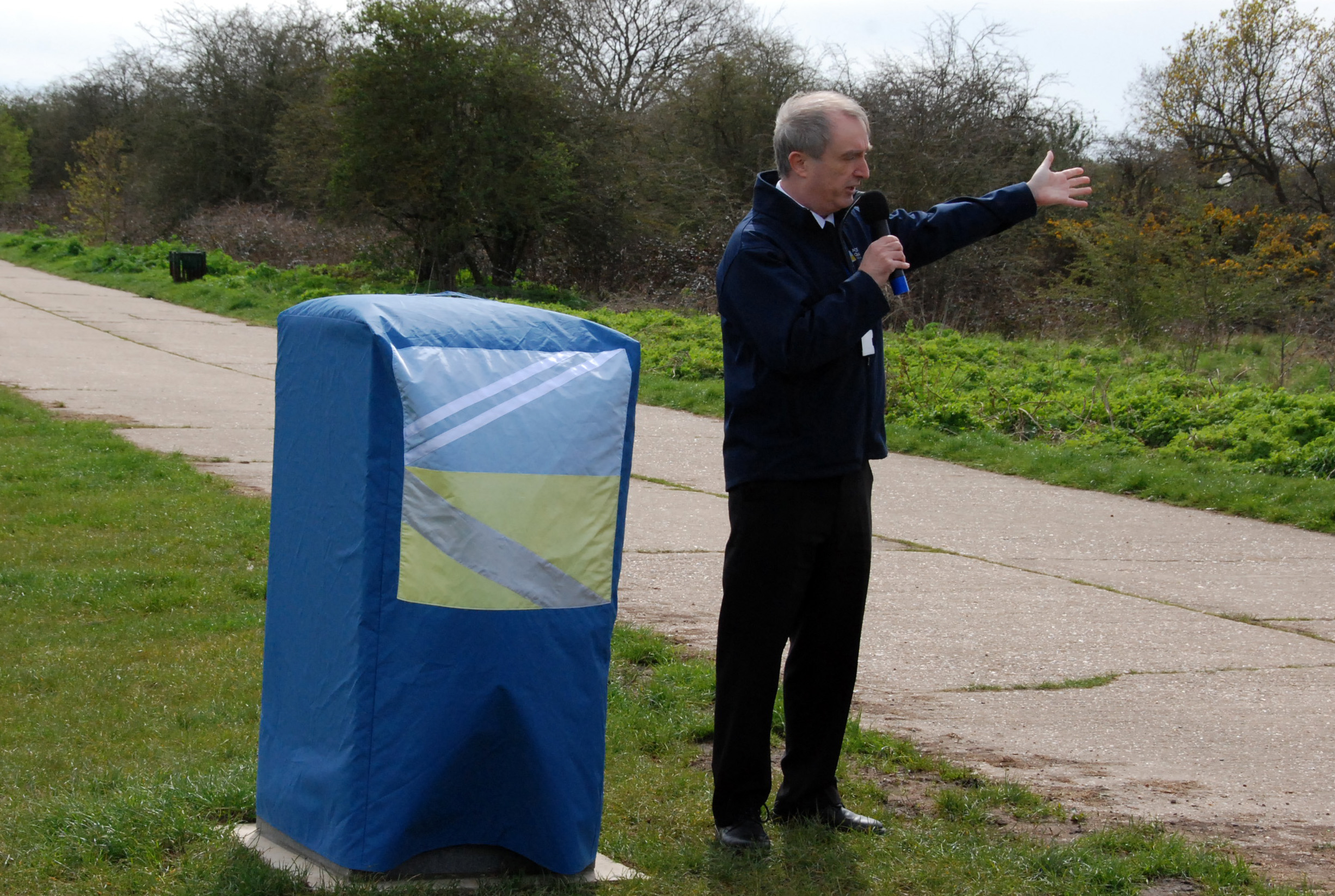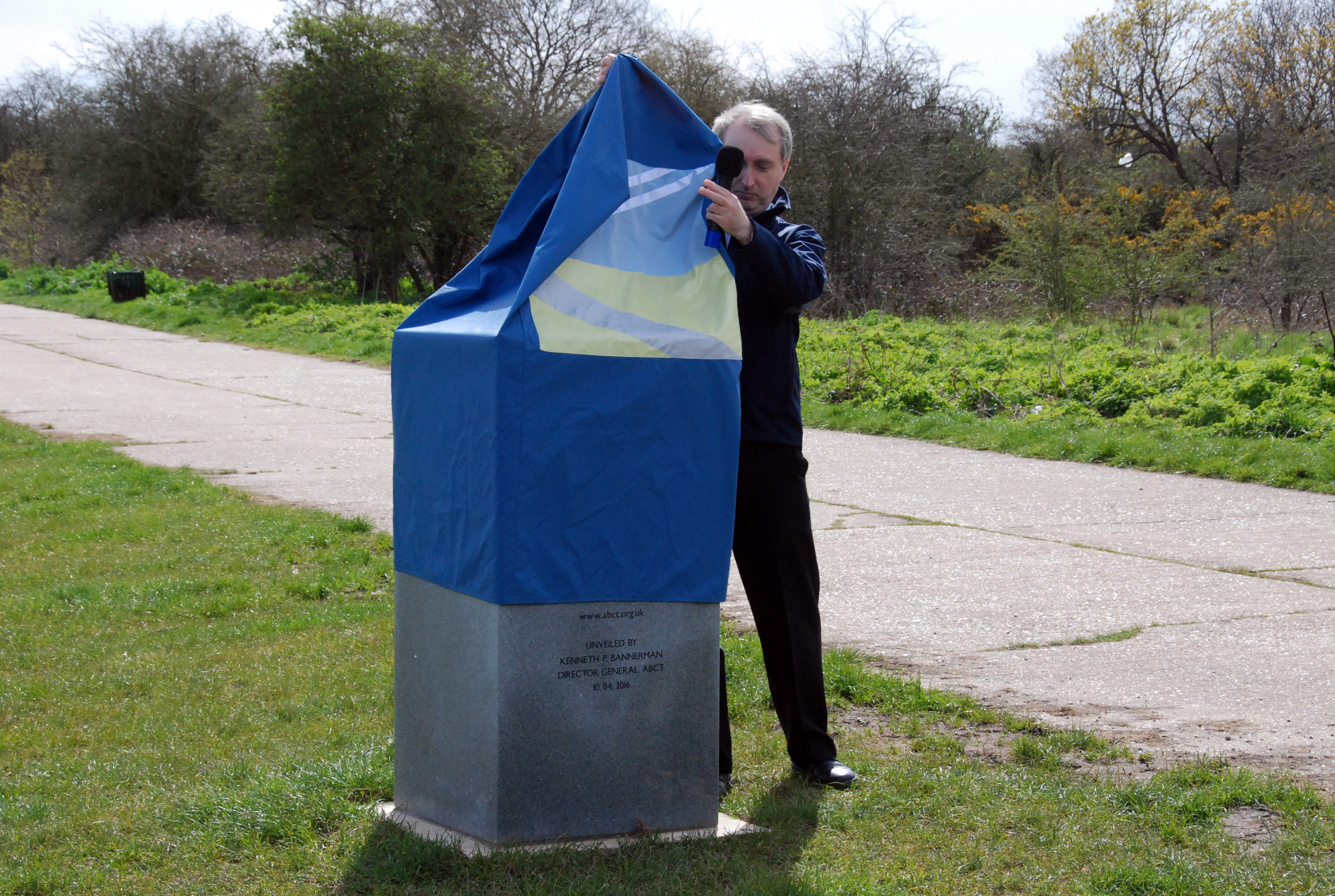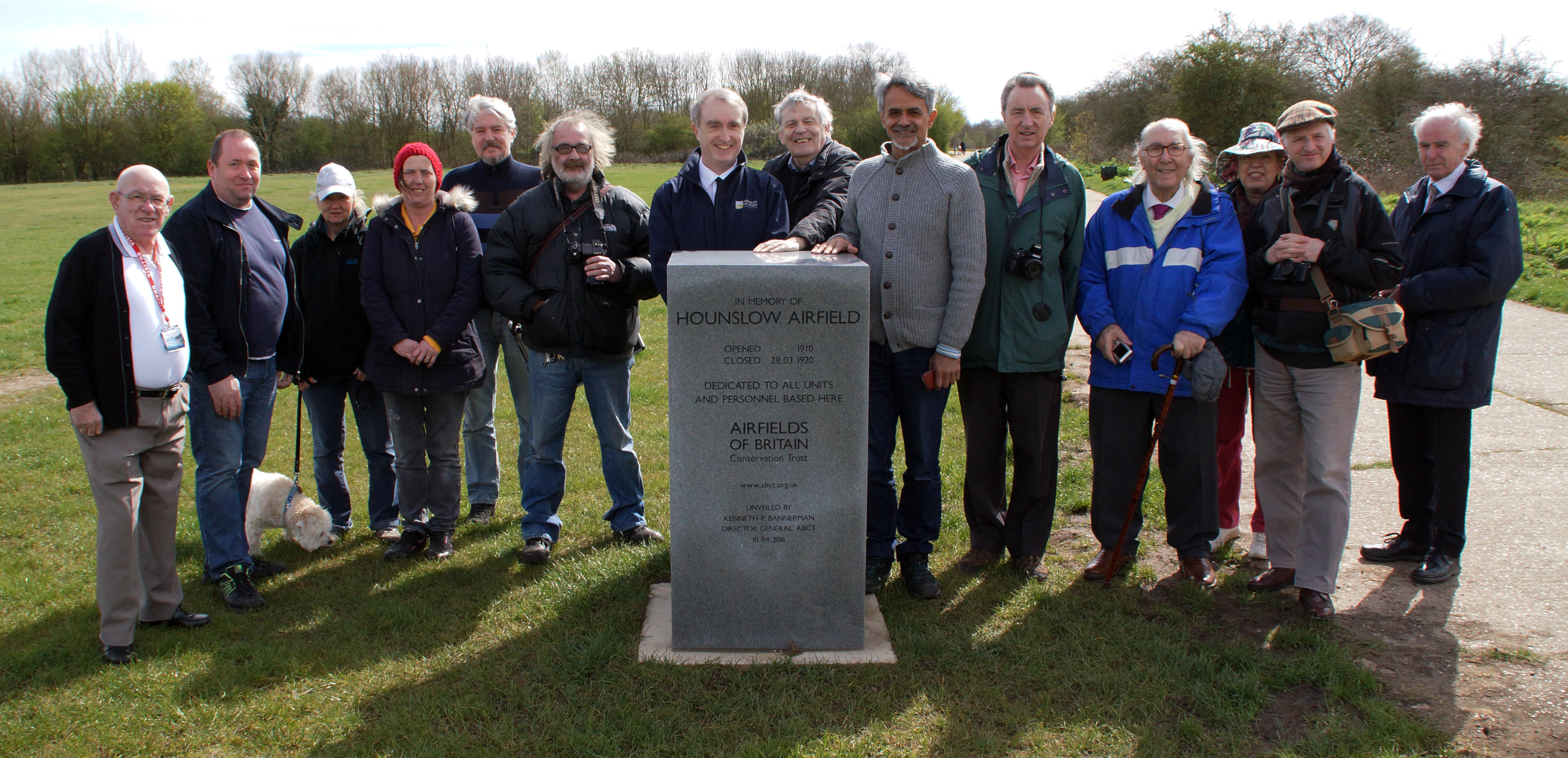 'London to Paris Airways Opened'. Courtesy of British Pathé
First Paris to London Air Service, 1919. Courtesy of HuntleyFilmArchives
'Australian Flight Begun AKA Captain Matthews Begins Flight To America'. Courtesy of British Pathé
Includes footage of Hounslow, 1919. Courtesy of British Pathé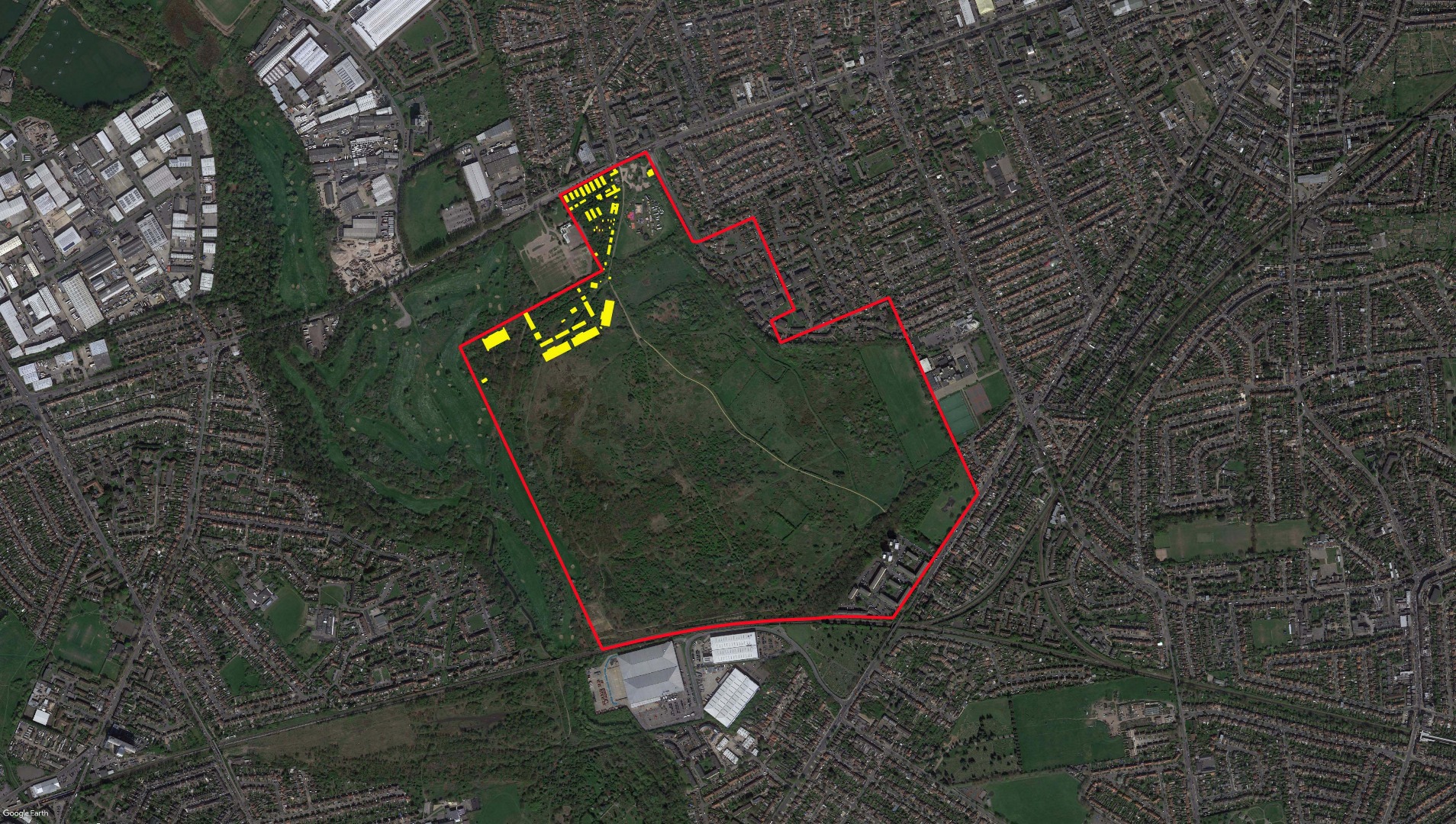 Key
Red = Boundary
Yellow = Buildings
| | |
| --- | --- |
| Home Defence Landing Ground(s): | |
| Successor Airport(s): | |