Did you know?
"
The first part of Findo Gask's name refers to an ancient saint still remembered in the area and the second word a Scottish Gaelic term for an area of land.
"
| | |
| --- | --- |
| Also known as: | Clathymore / Findo / Findo Gask Aerodrome / Findo Gask Satellite Landing Ground / Gask / No 25 SLG / RAF Findo Gask |
| County: | Perth and Kinross |
| Current Status: | Farmland / Housing |
| Date: | 14 June 1941 - 1948 (derequisitioned) |
| Current Use: | Disused |
| Used By: | RAF / RAF (Polish) |
| Landing Surface Types: | Unpaved, later metal |
| Aircraft Roles: | Army aviation / Fighter-reconnaissance / Trainer |
An airfield with a fairly troubled career but still home to a remarkable survivor, Findo Gask near Perth originally opened in June 1941 as an intended Satellite Landing Ground for dispersed aircraft storage. This role in the event never materialised and No 309 Squadron at Dunino used the airfield as a satellite prior to this Polish-manned Army Co-operation unit fully moving in during November 1942. By then North American Mustangs had joined the squadron's more venerable Westland Lysanders but the famous American type struggled at Findo due to considerable waterlogging of its landing area, resulting in No 309 Squadron having to move to Kirknewton in March 1943.
Next major user of this airfield became No 9 (Pilots) Advanced Flying Unit whose Miles Masters and later North American Harvards employed Findo Gask as a RLG between July 1943 and November 1944. Metal runways had not however alleviated the flooding problem and eventually meant an end to regular flying here. Yet this was not the end for Findo militarily as Nos 44 and 260 Maintenance Units found it useful for storage, while the Polish Army and German PoWs proved later residents too. The RAF officially abandoned the airfield in the spring of 1946 but such were these and possible other uses that the site was not officially derequisitioned until 1948.
Today a new hamlet named Clathymore occupies what used to be the RAF base. During the 2000s most of the original remaining buildings, including a T2 hangar, were demolished to make way for new housing but one spectacular remnant still remains: Findo Gask's rare three story RAF control tower, one of only five ever built in Britain and scheduled to become a private dwelling. Elsewhere along the approach road which follows the line of the southern perimeter track can be found the deceptively secluded Battle HQ structure. Regardless of its problems, Findo Gask played its part in helping Britain as a whole and is still warmly remembered, not least indirectly helped by a large road sign on the main A9 road going northwards pointing to the general area.
Notable Past Associated Organisations:
Perth and District Motor Club
Main unit(s) present:
No 9 (P) AFU
No 11 EFTS
No 44 MU
No 260 MU
No 309 Sqn
Photographs from the unveiling of the ABCT marker at Findo Gask on 29 April 2012: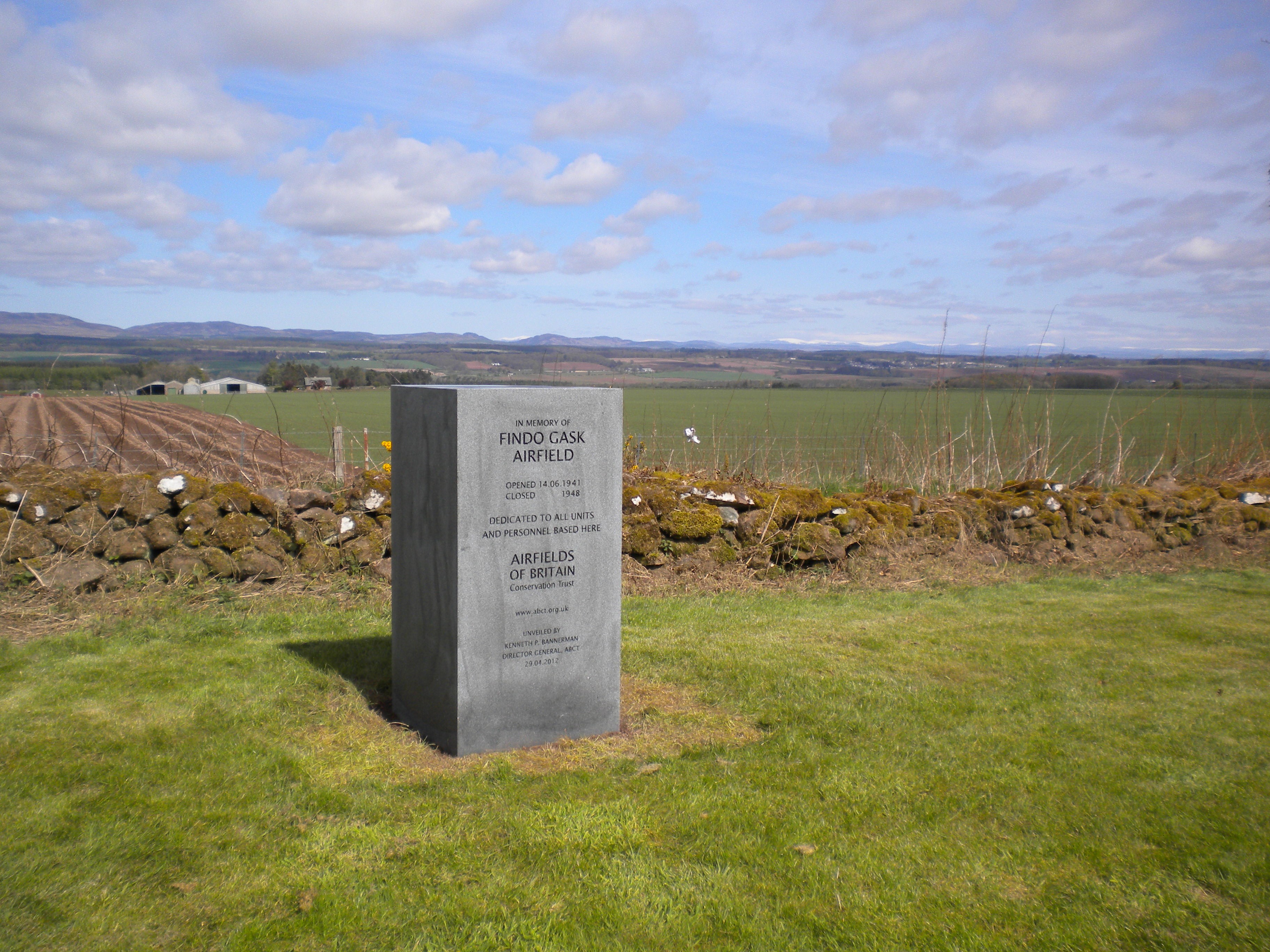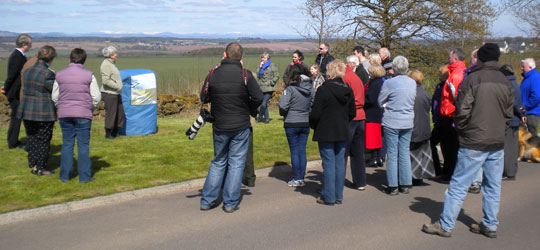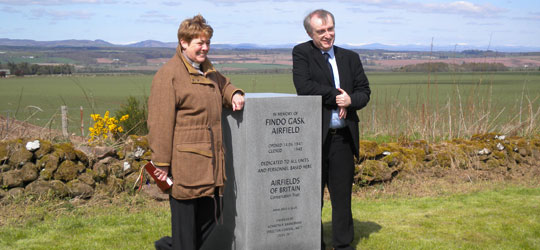 | | |
| --- | --- |
| Parent(s)/HQ Airfield(s): | |