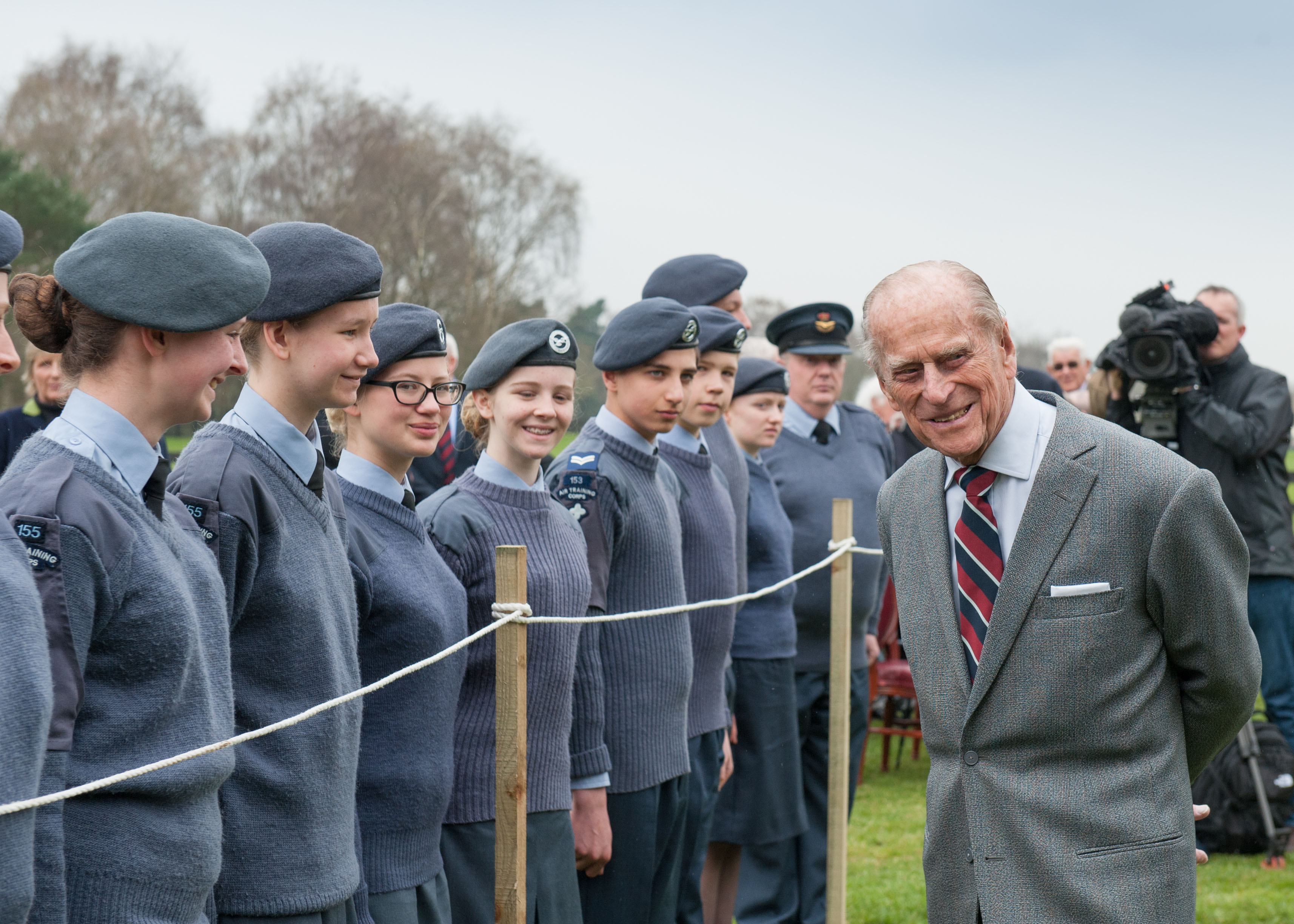 Photograph © Gill Aspel
His Royal Highness The Duke of Edinburgh unveiled an Airfields of Britain Conservation Trust memorial marker at Smith's Lawn Airfield in Windsor Great Park on Monday 11 April 2016. Members of the public, special guests and members of Maidenhead ATC were among those that attended.
Smith's Lawn was used as a dispersed final assembly factory airfield for Vickers-Armstrongs after a major Luftwaffe attack upon its main base at Brooklands in 1940, and additionally served in World War Two as a relief landing ground for RAF Tiger Moth trainers and base for American military transport aircraft. Following the war, aviation activity from Smith's Lawn quickly concluded and the hangars and other facilities built in wartime were gradually demolished or removed.
The Royal Family has a long connection with Smith's Lawn Airfield which began in the 1920s. The Duke of Edinburgh made some of his earliest solo flights from Smith's Lawn in a de Havilland Chipmunk from December 1952, despite official closure of the airfield in 1945. His Royal Highness was the last person to officially fly from the airfield in the early months of 1953.  
The memorial was unveiled at the south-east end of Smith's Lawn, near Guards Polo Club. Please see the map below. More photographs from the unveiling can be seen under the 'Marker' tab here.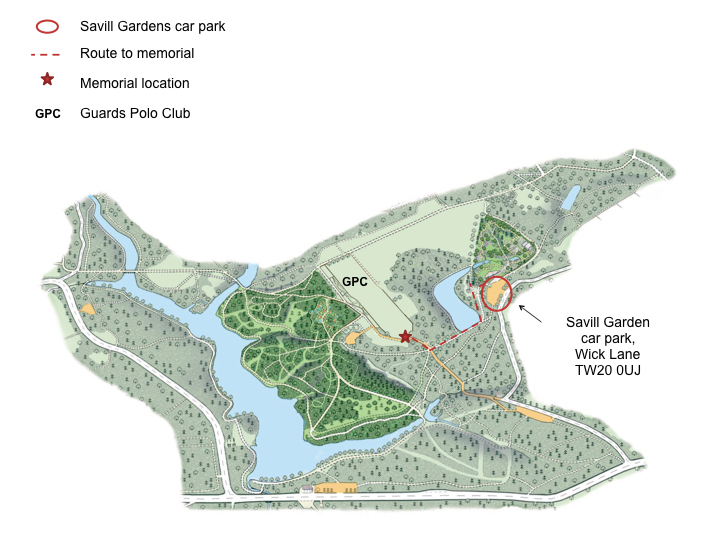 Share this article