Did you know?
"
Another instrumental person in the development of Smith's Lawn during the 1930s was airfield genius Colonel John Turner, later the godfather of Britain's decoy airfields.
"
| | |
| --- | --- |
| Also known as: | RAF Smith's Lawn / Smith's Lawn Aerodrome / Windsor Great Park |
| County: | Windsor and Maidenhead |
| Current Status: | Leisure activity |
| Date: | 1920s - 31 July 1945; minor use December 1952 - February 1953 |
| Current Use: | Disused |
| Used By: | RAF / Civil / USAAF |
| Landing Surface Types: | Unpaved |
| Aircraft Roles: | Aircraft production / General aviation / Trainer / Transport |
Polo has always retained surprisingly strong links with Britain's airfields, one of the three main locations along with 
Cowdray Park
 and 
Hounslow
 being Smith's Lawn. Certainly in use by the second half of the 1920s, this location in Windsor Great Park first began its long association with the Royal Family at the end of that decade when the then Prince of Wales (later King Edward VIII) established it as his own airfield. From 1936 major work was implemented by Leicester-based firm Bradshaw Bros to enlarge and improve the grass landing area.
Another major turning point occurred in 1940 when Smith's Lawn was transformed to became a factory dispersal site for Vickers-Armstrongs. This followed a devastating Luftwaffe raid upon the main company factory at 
Brooklands
 during the Battle of Britain and a fair number of especially high altitude versions of the Vickers Wellington were constructed or maintained here. The airfield proved its versatility in wartime by also acting as a Relief Landing Ground for the de Havilland Tiger Moth trainers of No 18 Elementary Flying Training School at 
Fairoaks
 plus accommodating USAAF and US Army aircraft on transport and liaison duties.
By the early months of 1945 activities were noticeably winding down and the derequisitioned airfield was handed back to official ownership of King George VI in the summer of that year. As had been previously arranged, the hangars and other facilities created during wartime had been mostly demolished by the end of the 1940s to leave an open L-shaped area of grassland aside from the portion long used for polo. The person who instigated this sport was the Duke of Edinburgh, who briefly revived flying at Smith's Lawn long after the airfield closed when he flew here during the early 1950s, thus becoming the last person to officially fly from this place.
N.B. - Smith's Lawn is situated across the two counties of Windsor and Maidenhead and Surrey but primarily geographically resides in Windsor and Maidenhead.

The following organisations are either based at, use and/or have at least potentially significant connections with the airfield (as at 01/09/2011):
Guards Polo Club Holdings Ltd
Old Windsor Parish Council
Main unit(s) present:
No 18 EFTS
31st Transport Group
316th Air Transport Sqn
No 2780 Sqn RAF Regiment
Vickers-Armstrongs
Photographs and video from the memorial unveiling by HRH The Duke of Edinburgh on 11/04/2016: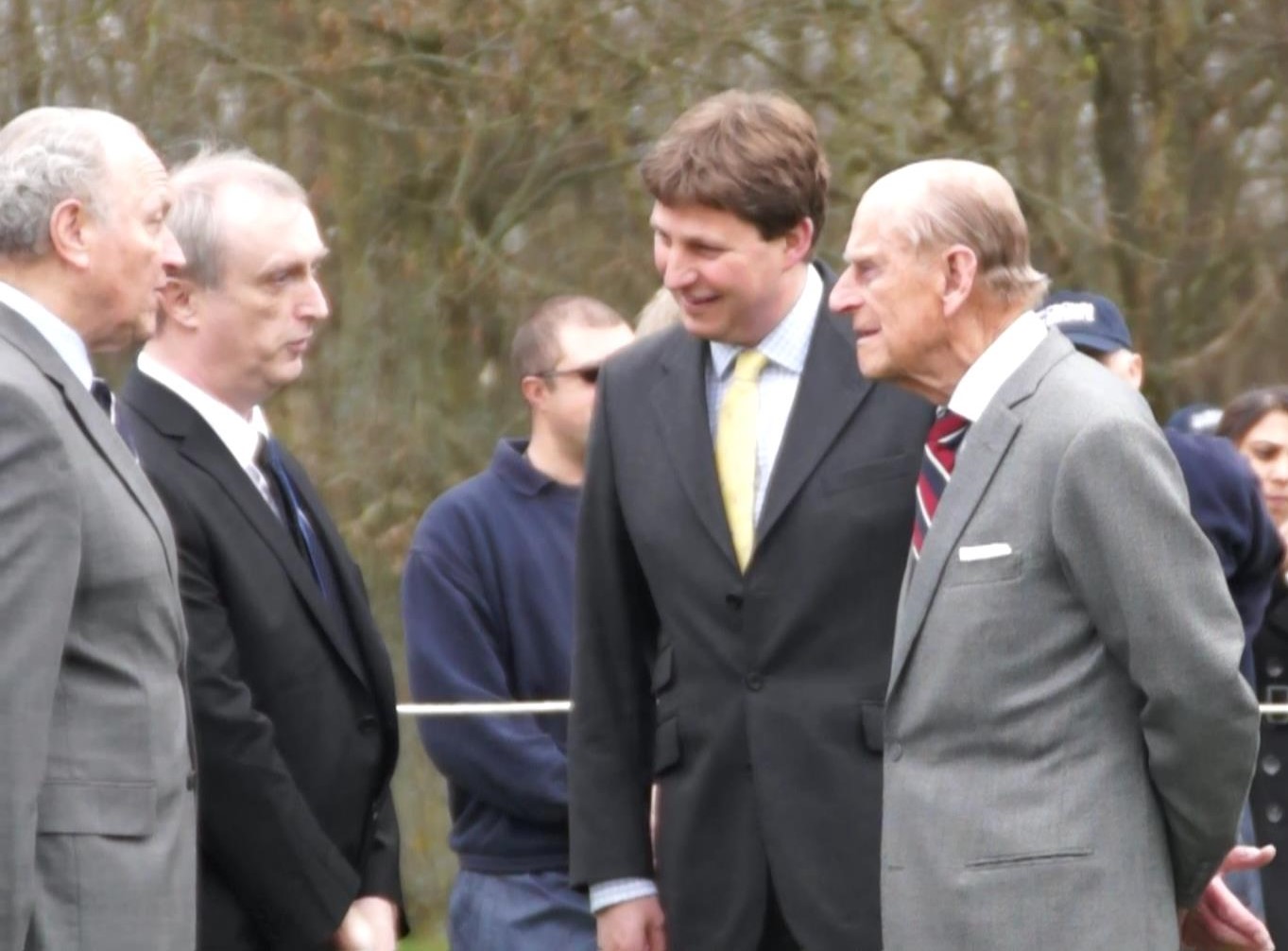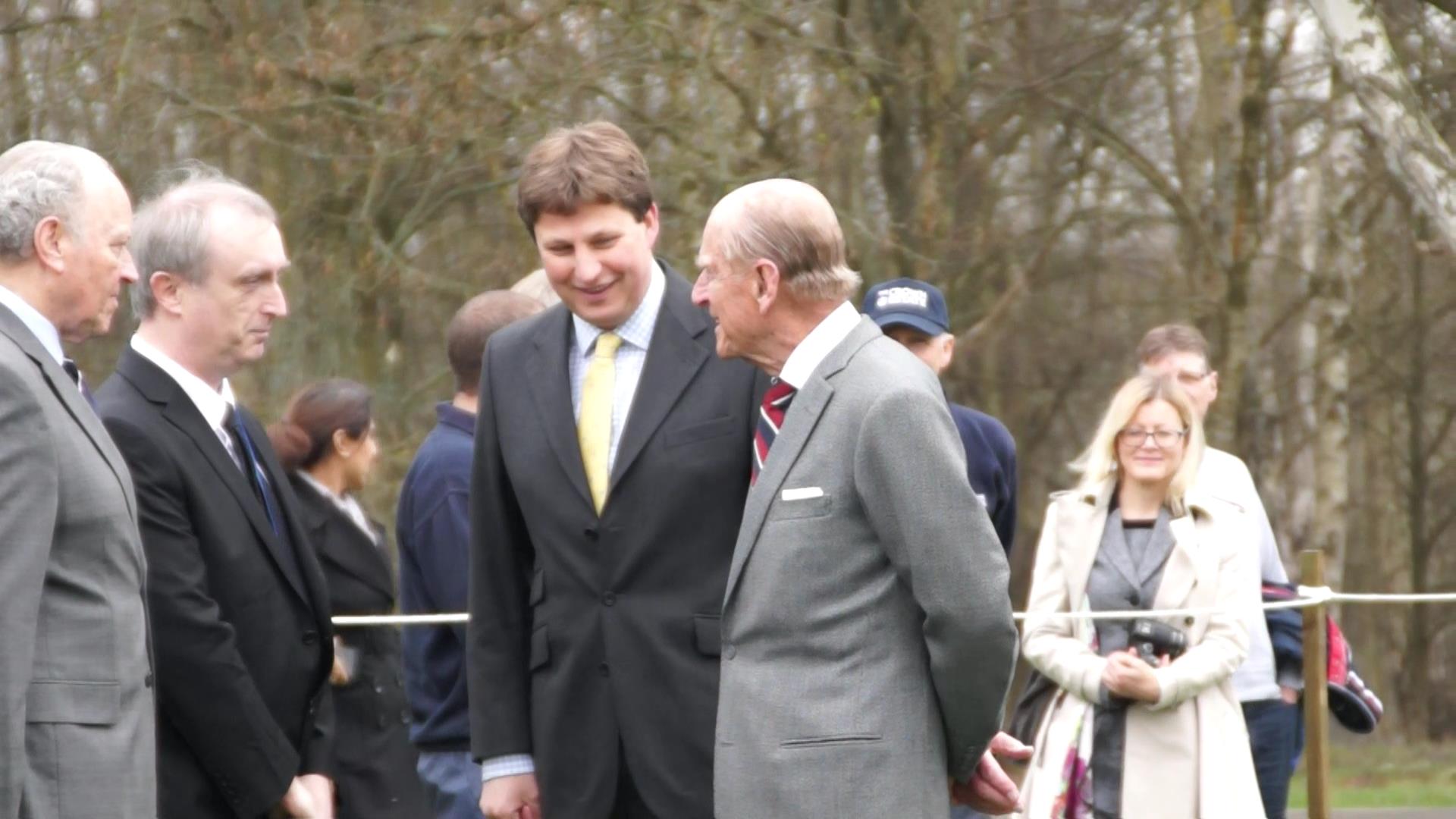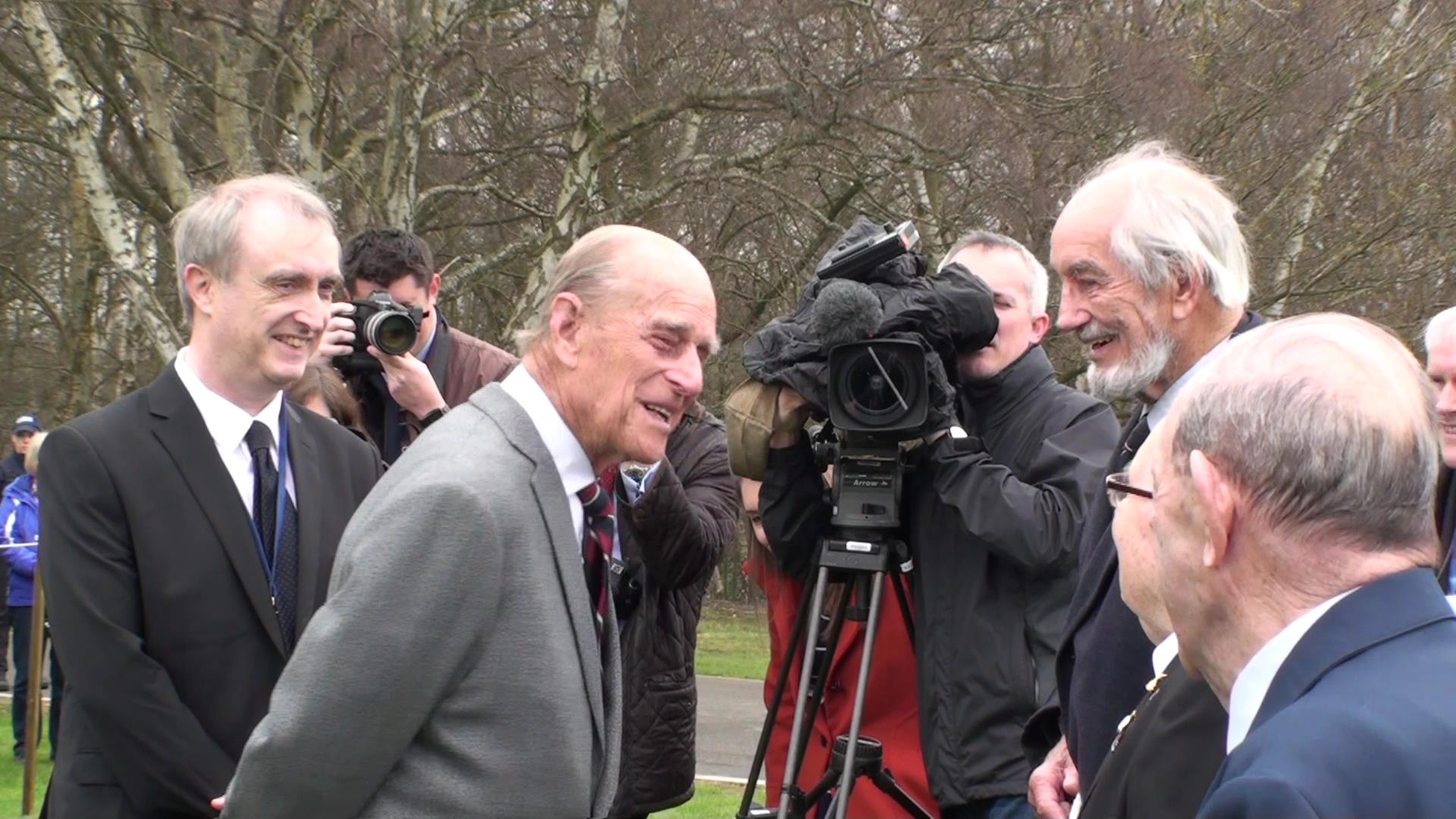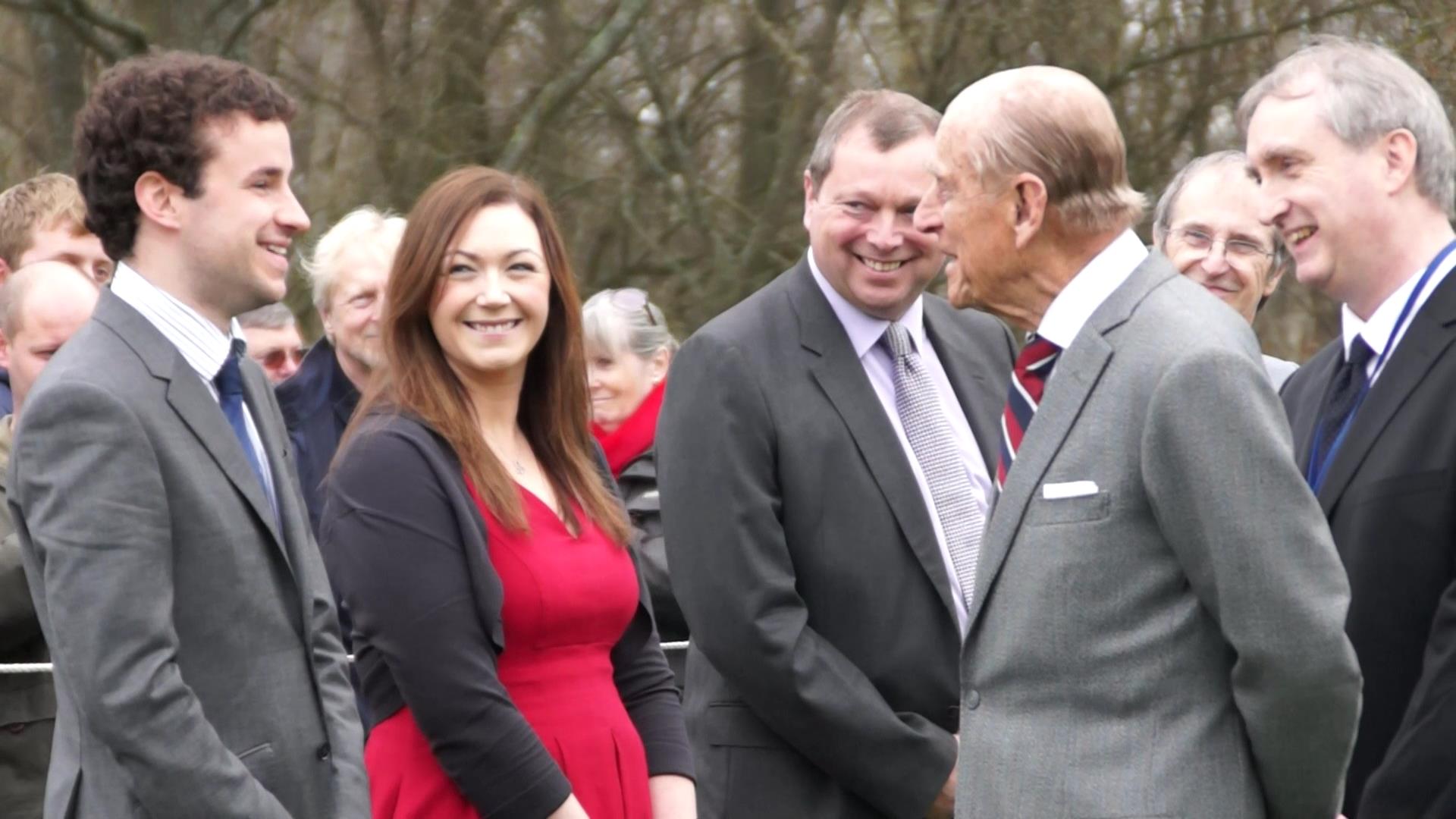 © Gill Aspel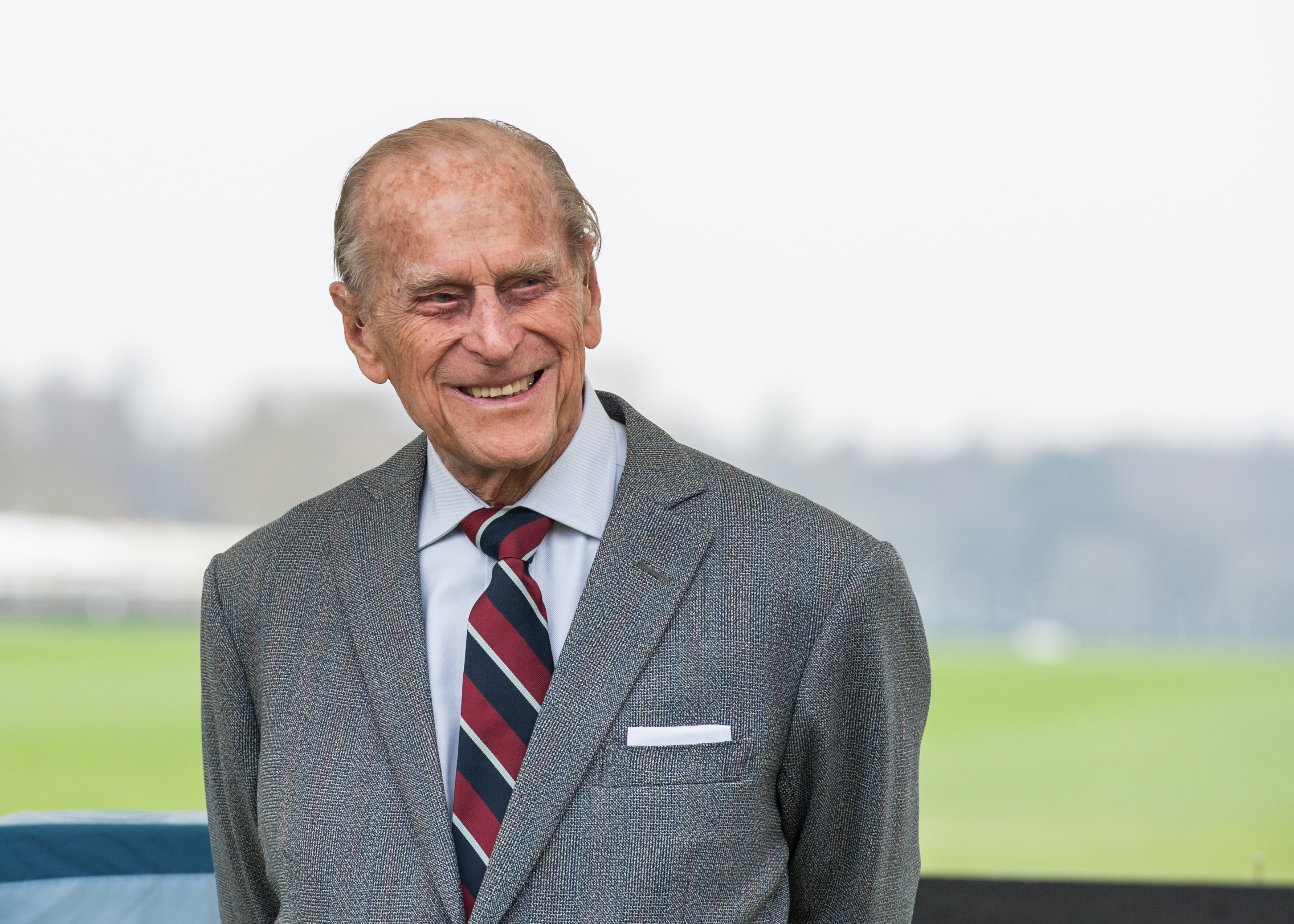 © Gill Aspel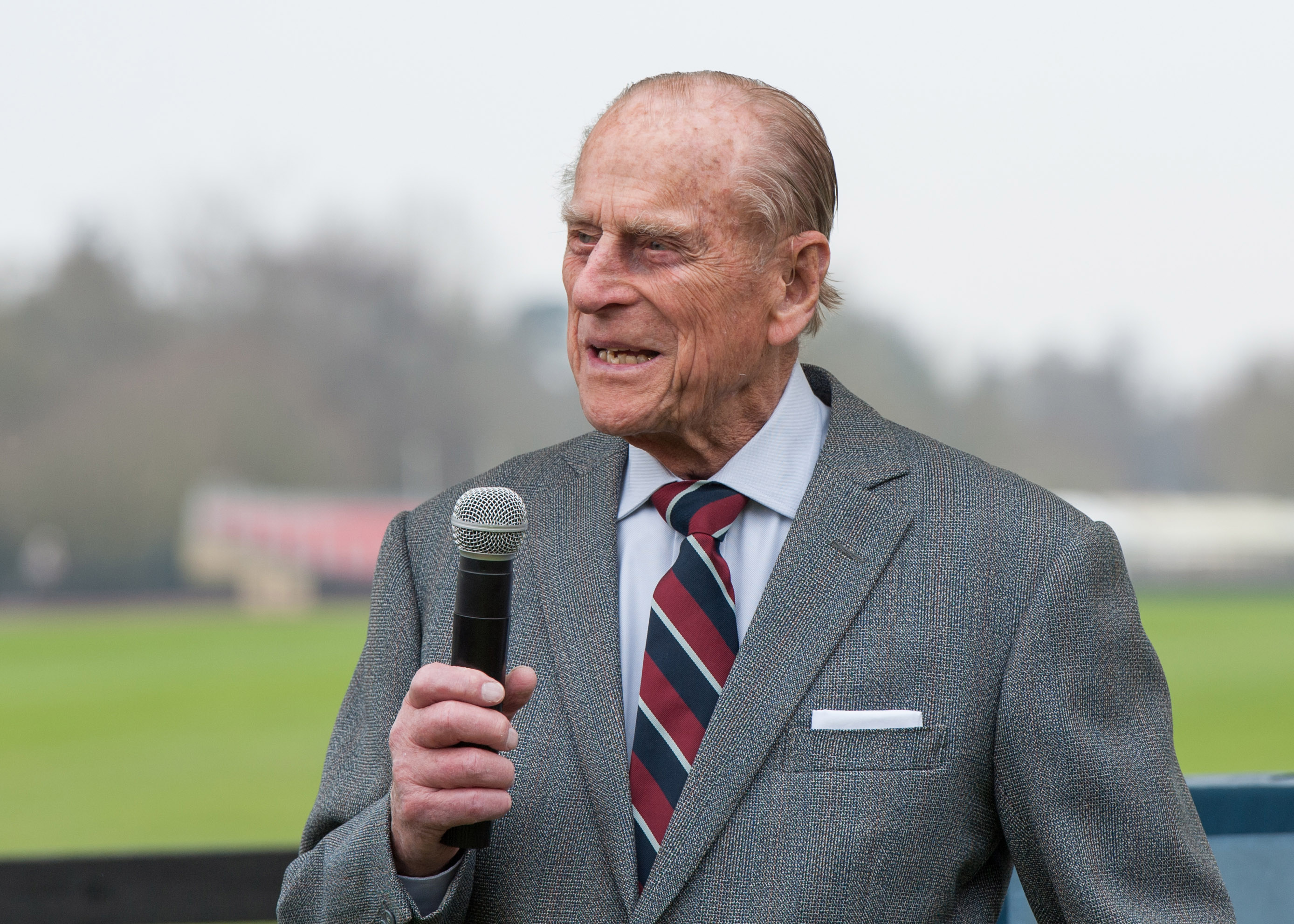 © Gill Aspel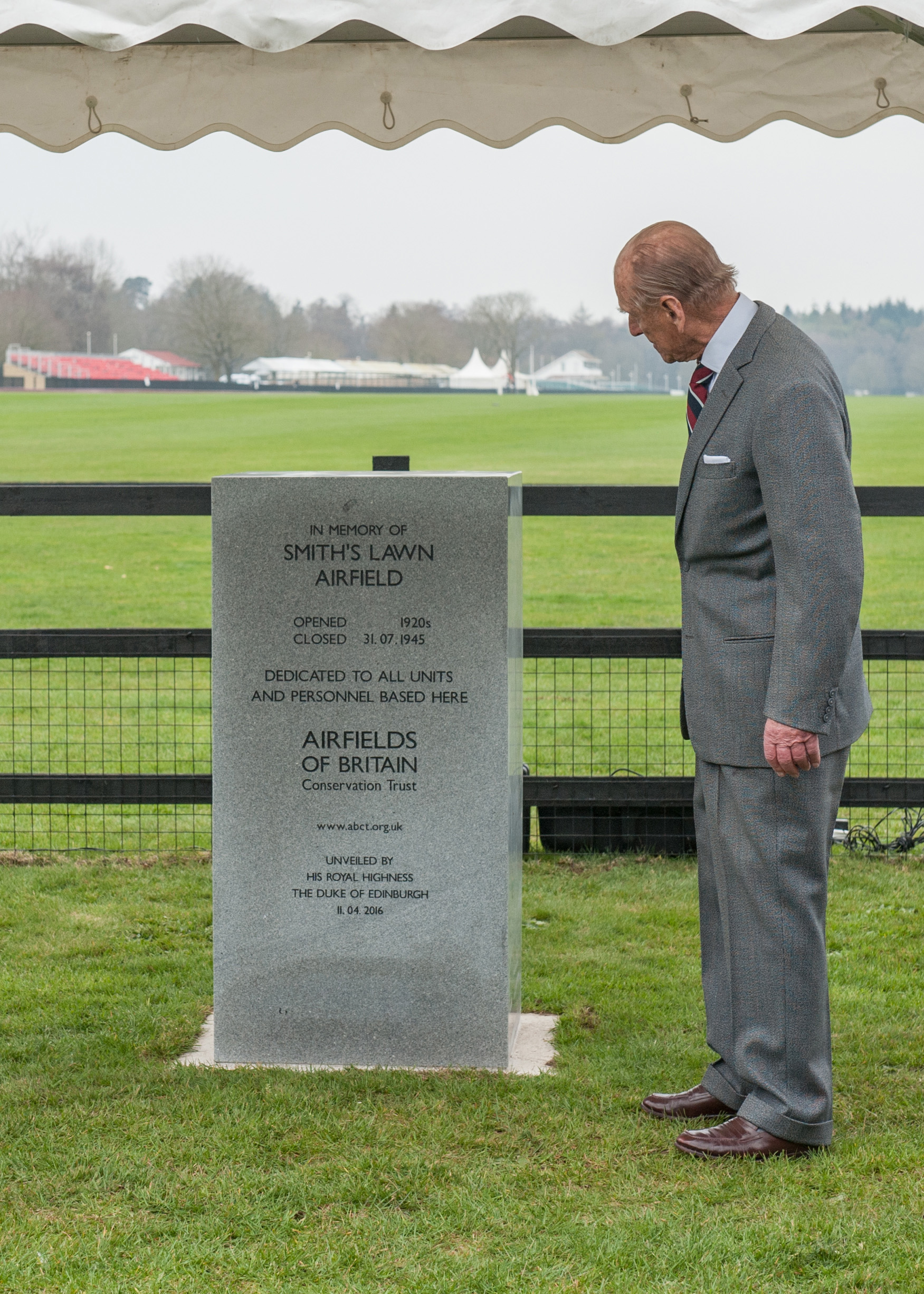 © Gill Aspel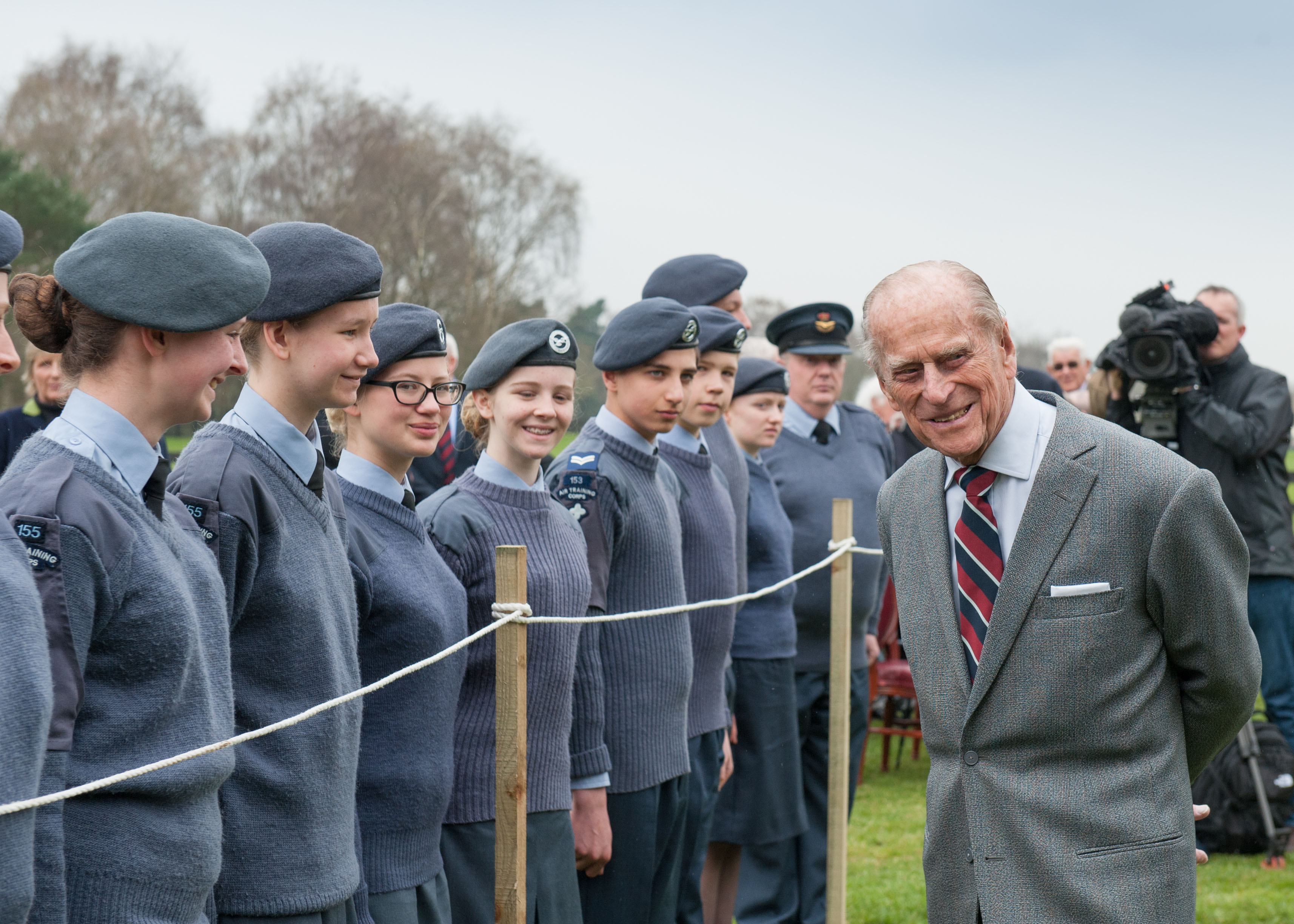 © Gill Aspel