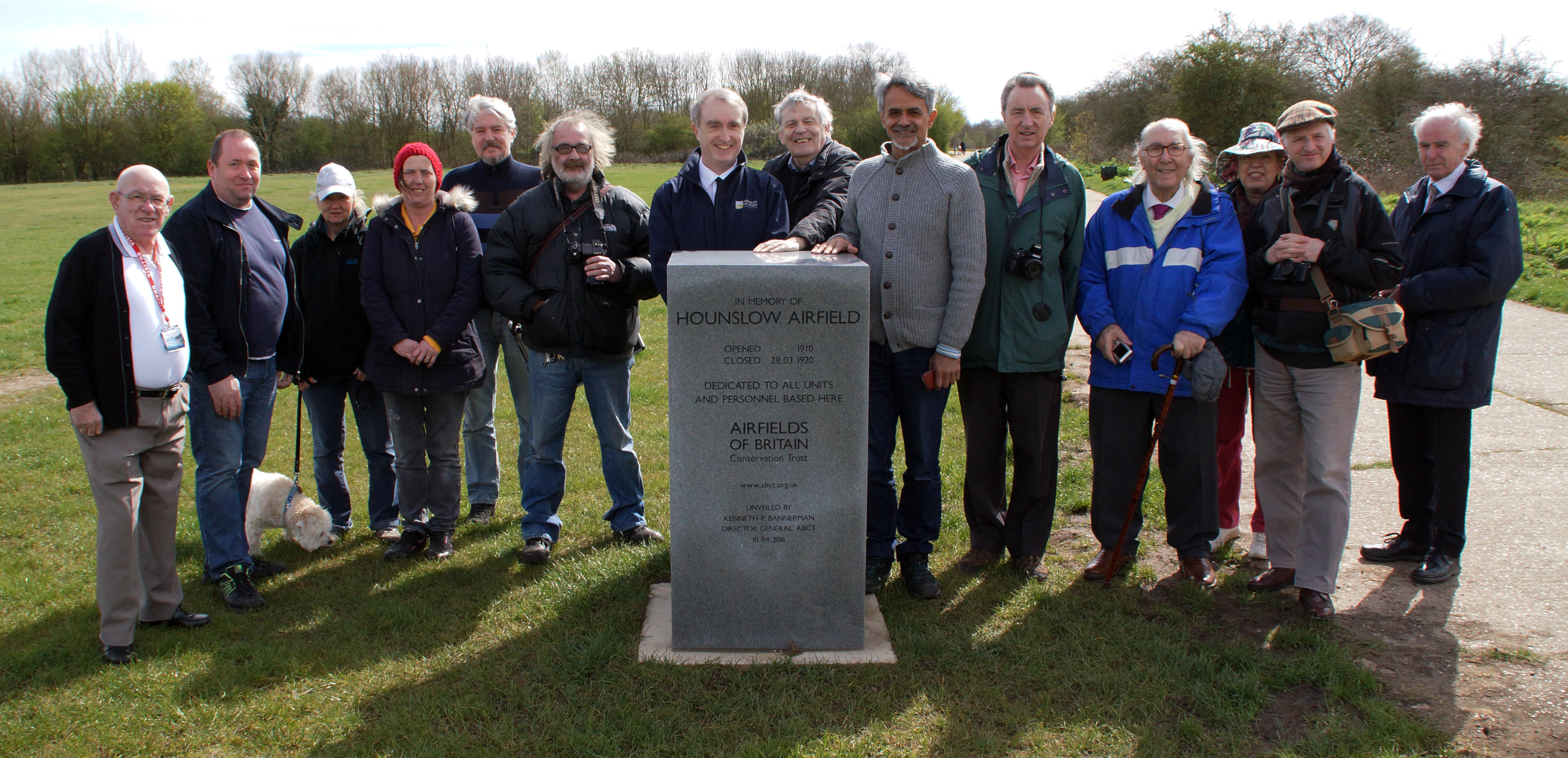 Hounslow, one of Britain's earliest airfields, was later a prominent military training airfield in World War One. However it is best remembered as Britain's first airport until Croydon took over this role in March 1920.
A memorial marker was unveiled alongside the pathway at the north end of Hounslow Heath, just south of the public information board off Staines Road.
Ruth Cadbury MP and members of the public attended the event.
Photographs from the event can be seen under the 'Marker' tab here.
Share this article