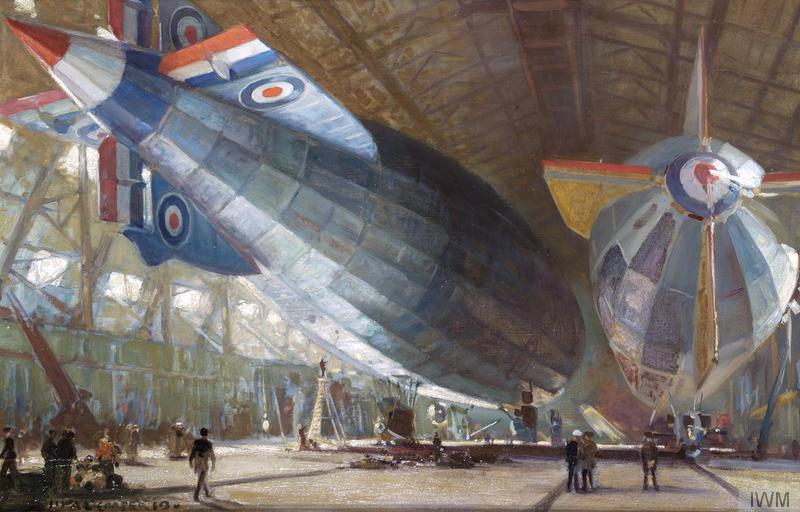 A painting showing the R.29 and R.34 airships at East Fortune, produced in 1919. © IWM (Art.IWM ART 4086)
East Fortune in East Lothian was used as an airship station during the First World War and was also used during the Second World War by various aircraft types. The airfield is now home to the National Museum of Flight and many of the historic buildings are incorporated into the museum.
For more information about the airfield as well as photographs and videos, click here. 
Share this article