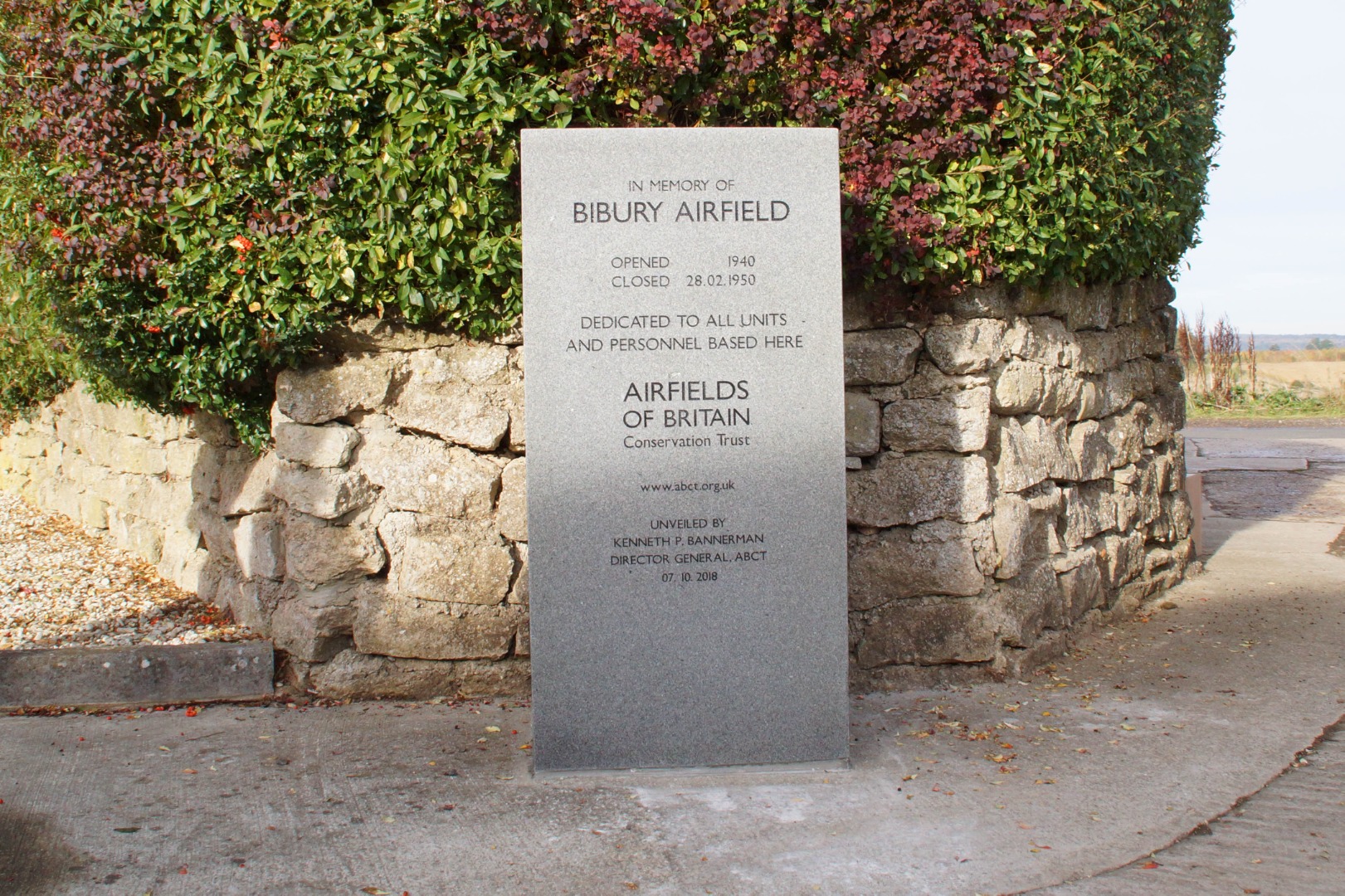 Memorials were unveiled on 6 and 7 October 2018 to commemorate Castle Combe and Bibury airfields.

Castle Combe airfield was a most important training airfield during World War Two, strongly associated with famous Wiltshire RAF airfield Hullavington, recently purchased by Sir James Dyson. Since 1950 Castle Combe has become famous for its popular motor racing circuit which employs the airfield's perimeter track.

Bibury airfield was also used for training in World War Two, being connected to South Cerney near Cirencester, but is perhaps best remembered as arguably the Battle of Britain's most unlikely fighter airfield. Hurricane and Spitfire squadrons based here were heavily involved in action over the summer of 1940 and enjoyed success against attacking Luftwaffe aircraft. Today Bibury accommodates classic cars and, as with Castle Combe, continues to be an evocative and highly relevant place.
Many thanks to all who attended and help organise the events.

Memorial locations:

Castle Combe:
Castle Combe Circuit, Castle Combe, Chippenham, Wiltshire SN14 7EY (at motor racing circuit paddock).
Bibury:
The Classic Motor Hub, Old Walls, Ablington, Bibury, Gloucestershire GL7 5NX

Share this article