| | |
| --- | --- |
| Also known as: | Ablington (unofficial local name) / Bibury Aerodrome / RAF Bibury |
| County: | Gloucestershire |
| Current Status: | Farmland / Industry |
| Date: | 1940 (earliest known date 30 May) - 28 February 1950 |
| Current Use: | Disused |
| Used By: | RAF |
| Landing Surface Types: | Unpaved, later metal (1942) |
| Aircraft Roles: | Fighter / Trainer (main role) |
What became perhaps the Battle of Britain's most unlikely fighter airfield first opened in the spring of 1940 as a Relief Landing Ground for No 3 Service Flying Training School. The South Cerney based unit at that time used a mixture of Airspeed Oxfords and Hawker Harts, but the latter biplane types were quickly discarded to concentrate upon twin-engined pilot instruction. Oxfords thereafter dominated Bibury during its subsequent career.
Fighter involvement began in August 1940 as the Battle of Britain reached its peak. Hawker Hurricane and Supermarine Spitfire detachments of Nos 87 and 92 Squadrons respectively stayed at Bibury until the following December, in order to fill up a defensive geographical gap in central England. Some success was enjoyed against Luftwaffe aircraft by their Flights, which often had to operate at night. The enemy took enough notice of Bibury by attacking it on 19 August with the loss of one Spitfire and one airman.
In its more regular role, the airfield saw No 3 SFTS become known as No 3 (Pilots) Advanced Flying Unit on 1 March 1942. Later joined by yet more Oxfords of No 1539 Beam Approach Training Flight from the parent airfield on 13 July 1943, both elements continued to use Bibury until simultaneously leaving in November 1944. Regular flying had now finished but No 7 Maintenance Unit continued to employ the site for equipment storage until it closed in February 1950.
A significant amount still remains of Bibury, ranging from hangars to support buildings and the perimeter track. This gradual building up during wartime eventually saw one T1 and five Blister hangars emerge, as well as Sommerfeld Track metal runways replacing the original grass landing area. The airfield has additionally become a popular place for displaying and maintaining vintage cars by The Classic Motor Hub.
The following organisations are either based at, use and/or have at least potentially significant connections with the airfield (as at 30/06/2018):
Bibury Parish Council
The Classic Motor Hub - motoring showroom which uses parts of the airfield
Cotswold Collectors Cars Ltd
The following alternative information/mass media sources have at least potentially significant connections with the airfield (as at 30/11/2018):
Main unit(s) present:
No 3 (P) AFU
No 3 SFTS
No 7 MU
No 87 Sqn
No 92 Sqn
No 1539 BAT Flight
Photographs and video from the memorial unveiling at Bibury on 7 October 2018: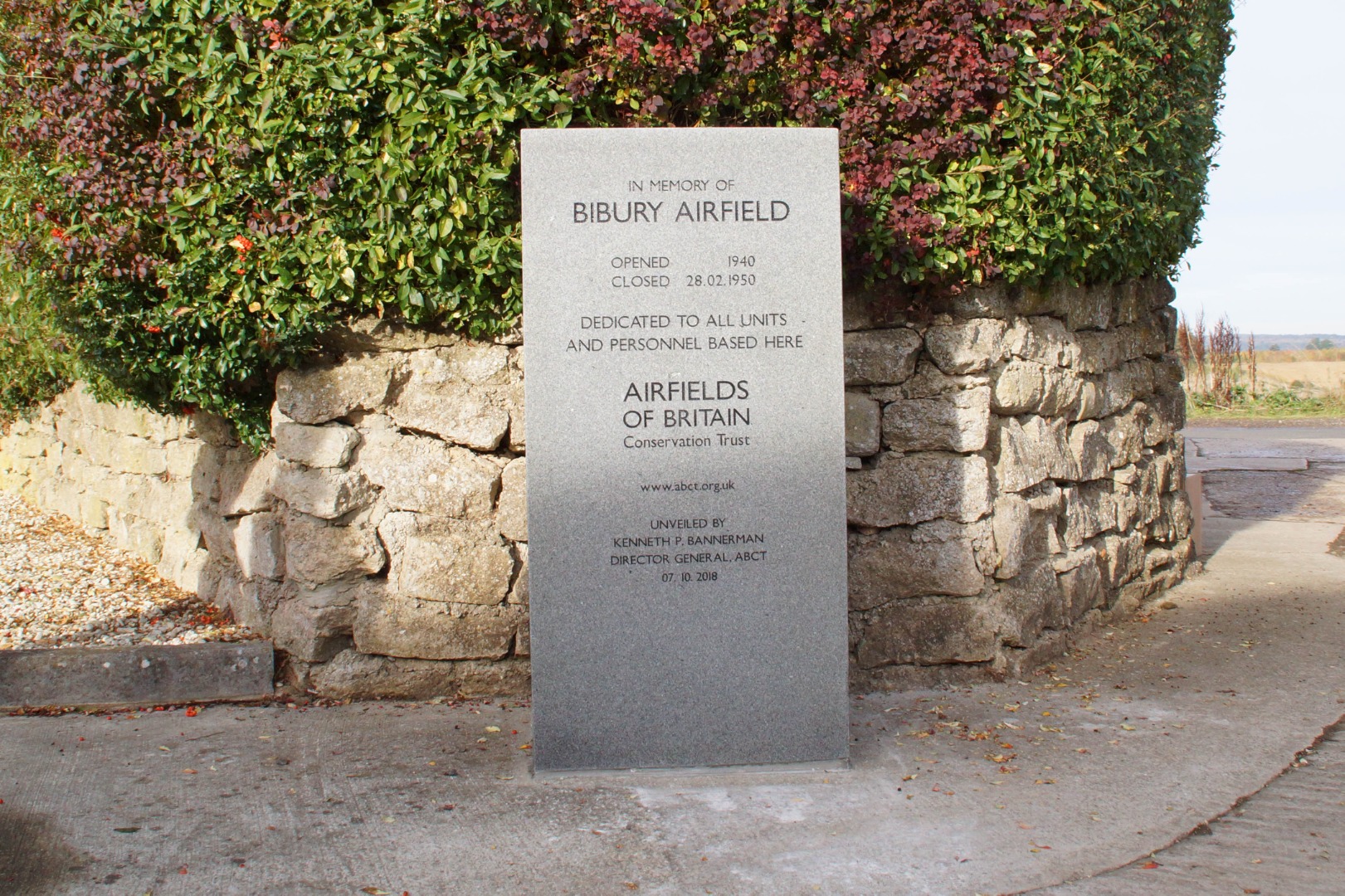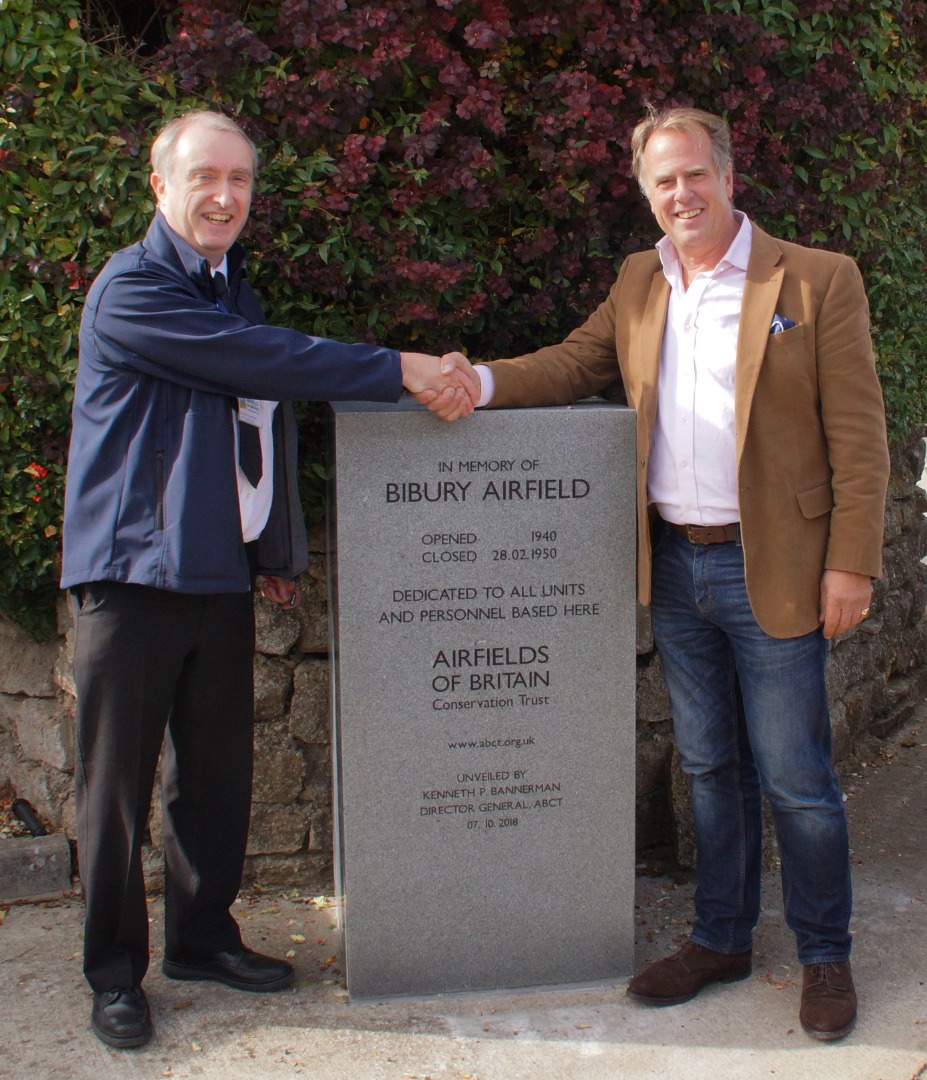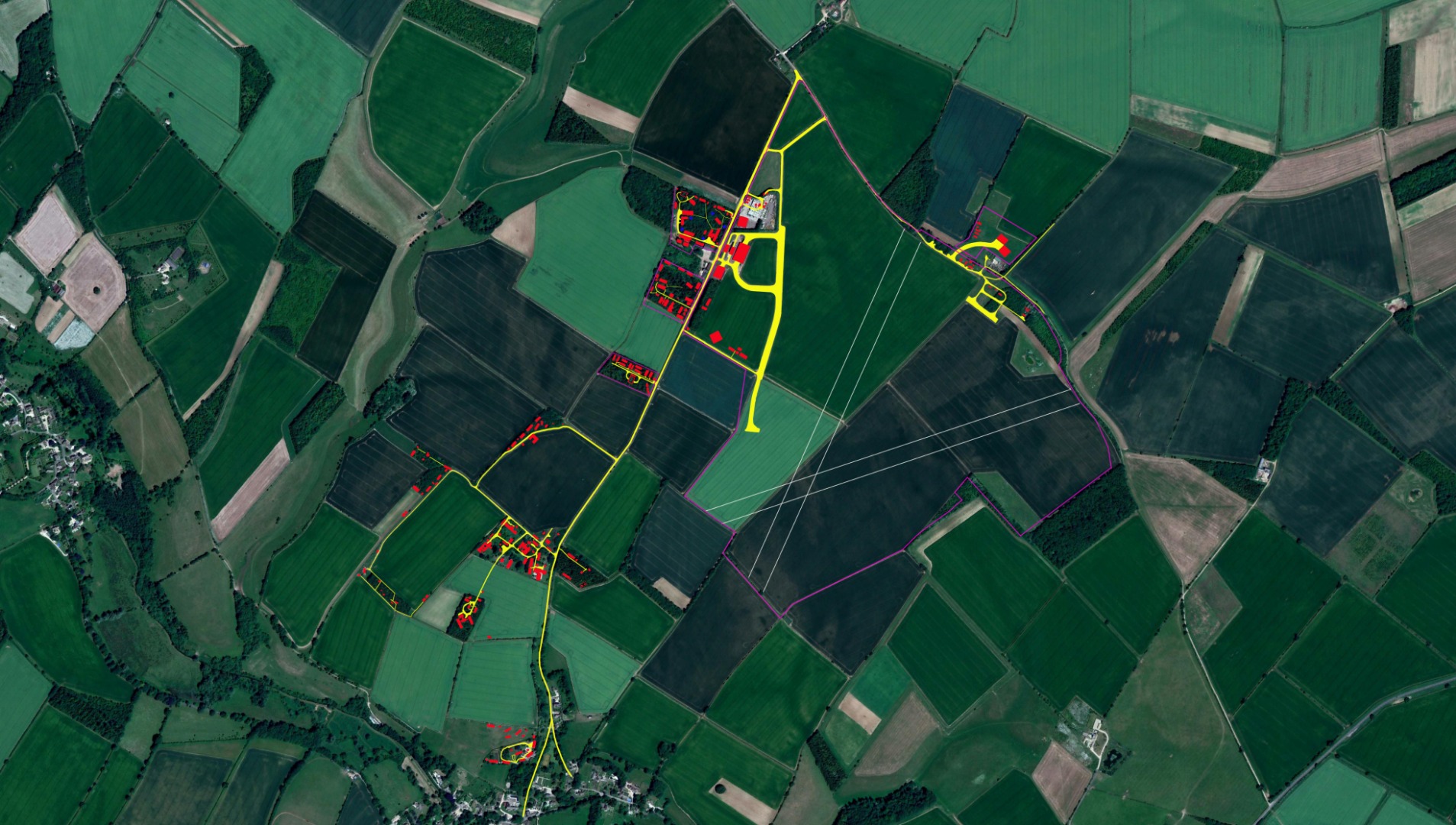 Plan of Bibury. Courtesy of Ed Andrews
| | |
| --- | --- |
| Parent(s)/HQ Airfield(s): | |