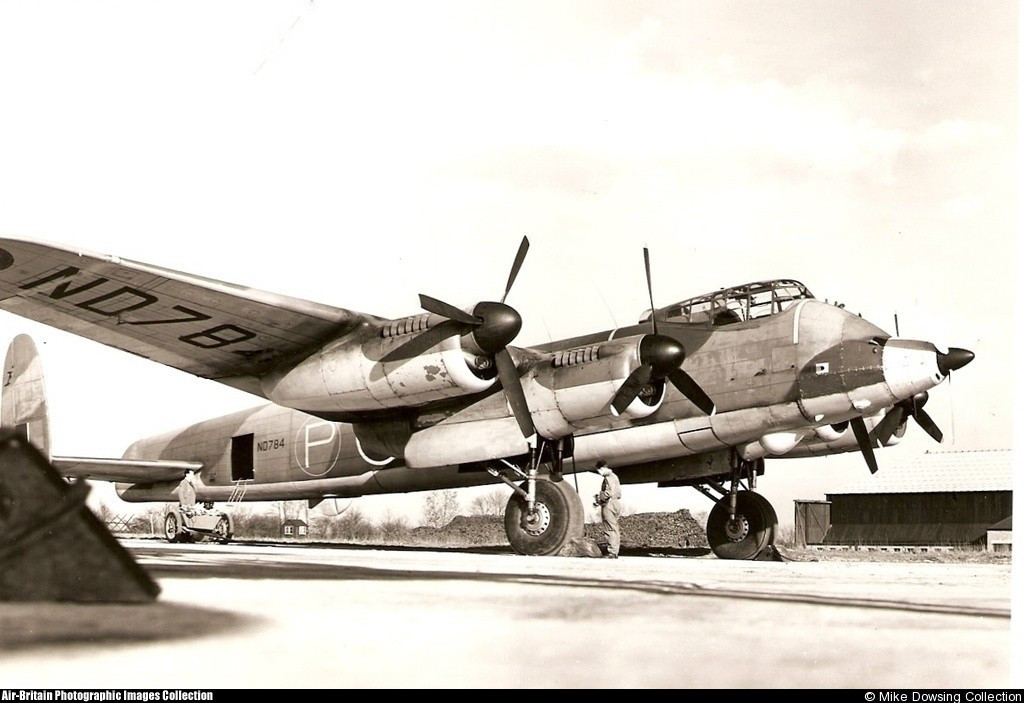 Photograph: An Avro Lancaster acting as a testbed for the Armstrong Siddley Mamba airscrew turbine at Bitteswell, c. Feb 1950. © Mike Dowsing Collection/www.abpic.co.uk
Our Airfield of the Week is Bitteswell ahead of our memorial unveiling there on Friday 13th November. Bitteswell was active from 1940 up until 1982 and a variety of roles were carried out there. The airfield is perhaps best known for it's use for aircraft maintenance and production after the Second World War. Read more here.
For details of our memorial unveilings this weekend click here.
Share this article