Did you know?
"
A warehouse was constructed at the end of the runway at Bitteswell. It is reported that in the toilets is a permanent stain on the floor in the shape of a man and a ghostly airman in flying kit has been repeatedly seen in there.
"
| | |
| --- | --- |
| Also known as: | Bitteswell Aerodrome / Magna Park / RAF Bitteswell |
| County: | Leicestershire |
| Current Status: | Industry |
| Date: | June 1940 - 30 June 1982; subsequent minor use 1980s |
| Current Use: | Disused |
| Used By: | RAF / Civil |
| Landing Surface Types: | Unpaved, later paved (1942) |
| Aircraft Roles: | Aircraft assembly (main role) / Aircraft flight testing / Aircraft modification/repair (main role) / Experimental / Trainer (main role) |
Best recalled for use after World War Two for aircraft maintenance and production involvement with various companies, Bitteswell has a history as an airfield longer than previously thought as it was first used as an Emergency Landing Ground for Bramcote from the early summer of 1940. The site clearly had much more to offer and was gradually upgraded during World War Two to become a satellite for No 18 Operational Training Unit (OTU) and the parent from slightly over a year later. During 1942 major reconstruction work to have hard runways installed then took place.
Far greater regularity of flying occurred from June 1943 as Bruntingthorpe took over control of Bitteswell for No 29 OTU and more bomber training but Bramcote returned on the scene in November 1944 with its latest resident No 105 (Transport) OTU, again operating Vickers Wellingtons until changing to using Douglas Dakotas, these ubiquitous aircraft becoming fully apparent as World War Two ended in Europe. Bitteswell soon closed and went down to Care and Maintenance status on 17 July 1945, keeping going for the next two years by being employed as a mixture of a RAF flying school Relief Landing Ground and Maintenance Unit sub-site for equipment storage. It was when the Ministry of Supply became its new owner on 3 June 1947 however that this airfield began to really make its mark.
Armstrong Whitworth had assembled Avro Lancasters at Bitteswell since 1943, and had found the airfield most useful as the company's main base Baginton did not possess hard runways. The first few peacetime years inevitably brought some uncertainty as to general future prospects but aircraft final assembly/flight testing restarted in 1952, the company subsequently buying the airfield four years later instead of only leasing it. By the mid-1960s with the reorganisation of the British aircraft industry Hawker Siddeley had taken charge, followed by British Aerospace in the next decade as aircraft coming in for maintenance ranged from Hawker Hunter jet fighters to Avro Shackleton and Vulcan maritime patrol and V-bomber aircraft respectively. Bitteswell remained busy as ever but one increasingly prominent problem was that aircraft such as these were becoming older and with no obvious replacements appearing on the horizon. The announced retirement of the Vulcan in 1982 played a major part in the airfield closing to company flying on 30 June 1982.
Aviation did not immediately disappear altogether here as there were hopes for a working aircraft museum but these plans soon fell through and what is now the huge distribution centre known as Magna Park began to take shape from the late 1980s. Vast warehouses for many familiar company names have since more or less obscured all Bitteswell's runways and mixture of A1, B1 and T2 hangars. The airfield nevertheless is still remembered through roadways such as Hunter Boulevard and Wellington Parkway, and more importantly is providing tremendous service to the British economy through the creation of many thousands of direct and indirect jobs.
The following organisations are either based at, use and/or have at least potentially significant connections with the airfield (as at 01/09/2011):
Adecco UK Ltd
Argos Distributors Ltd
Armstrong Logistics
Asda Stores Ltd
Bandsound Ltd
Bitteswell with Bittesby Parish Council
British Telecommunications Plc
Britvic Soft Drinks Ltd
BSS Group
BT Fleet - Lutterworth (Magna Park)
C Butt Ltd 
CEVA
Chapco
CML Ltd
Core Management Logistics
Costco Wholesale UK Ltd
Culina Ambient Limited
DHL I B C
Eddie Stobart Ltd
Geodis UK Ltd
George Clothing Offices
Honda Engine Sales
Honda Logistics Centre (U.K.) Ltd
IDI Gazeley Brookfield Logistics Properties
James Irlam & Sons Ltd
Kenwood
Lidl UK
Lloyd Fraser (Distribution) Ltd 
Lutterworth Town Council
Magna Park Management Co
Nippon Express (U.K.) Ltd 
Nissan Motor Parts Centre
Notts Sport
Primark Stores Limited
Red Arrow, Lutterworth
Semelab Ltd - TT Electronics
Siemens Plc
Steinhoff/Harveys Beds
Syncreon
Tech Data
The BSS Group Ltd
The Disney Store Ltd
The George Davies Partnership Ltd
Tibbett & Britten Consumer Group Ltd
Toyota Logistics Services GB Ltd
Ullesthorpe Parish Council
Unipart Logistics Ltd
VOW Europe Ltd
VWR International Ltd
Wincanton Group Plc
XPO Logistics
Notable Past Associated Organisations:
Armstong Whitworth Aircraft
British Aerospace
Hawker Siddeley
Main unit(s) present:
No 18 OTU
No 20 FTS
No 29 OTU
No 105 (Transport) OTU
No 266 MU
No 1381 (Transport) CU
No 1513 BAT Flight
No 2735 Sqn RAF Regiment
Power Jets Unit
Transport Command Air Crew Examining Unit
Photographs and video from the ABCT marker unveiling at Bitteswell on 13 November 2015: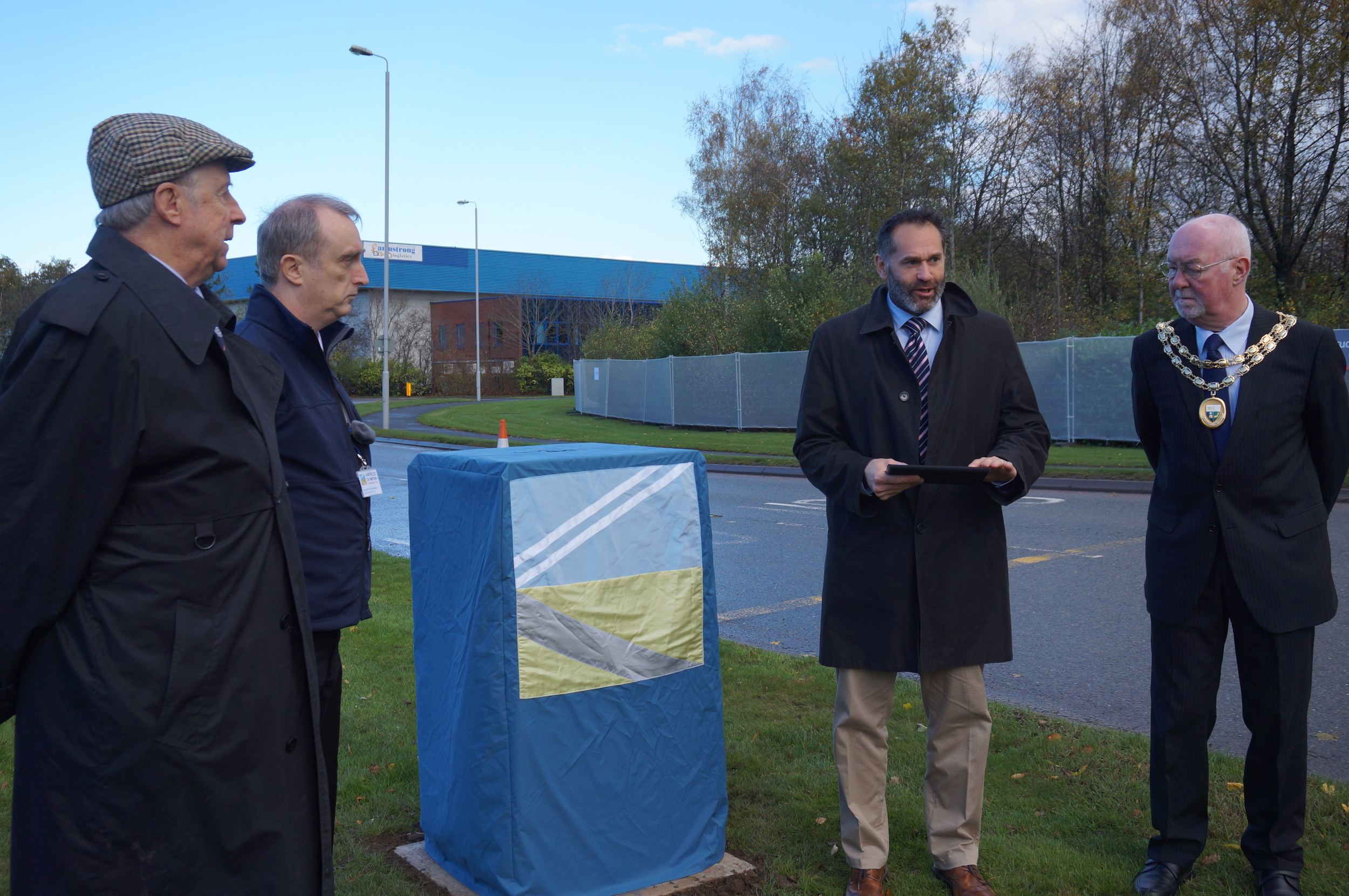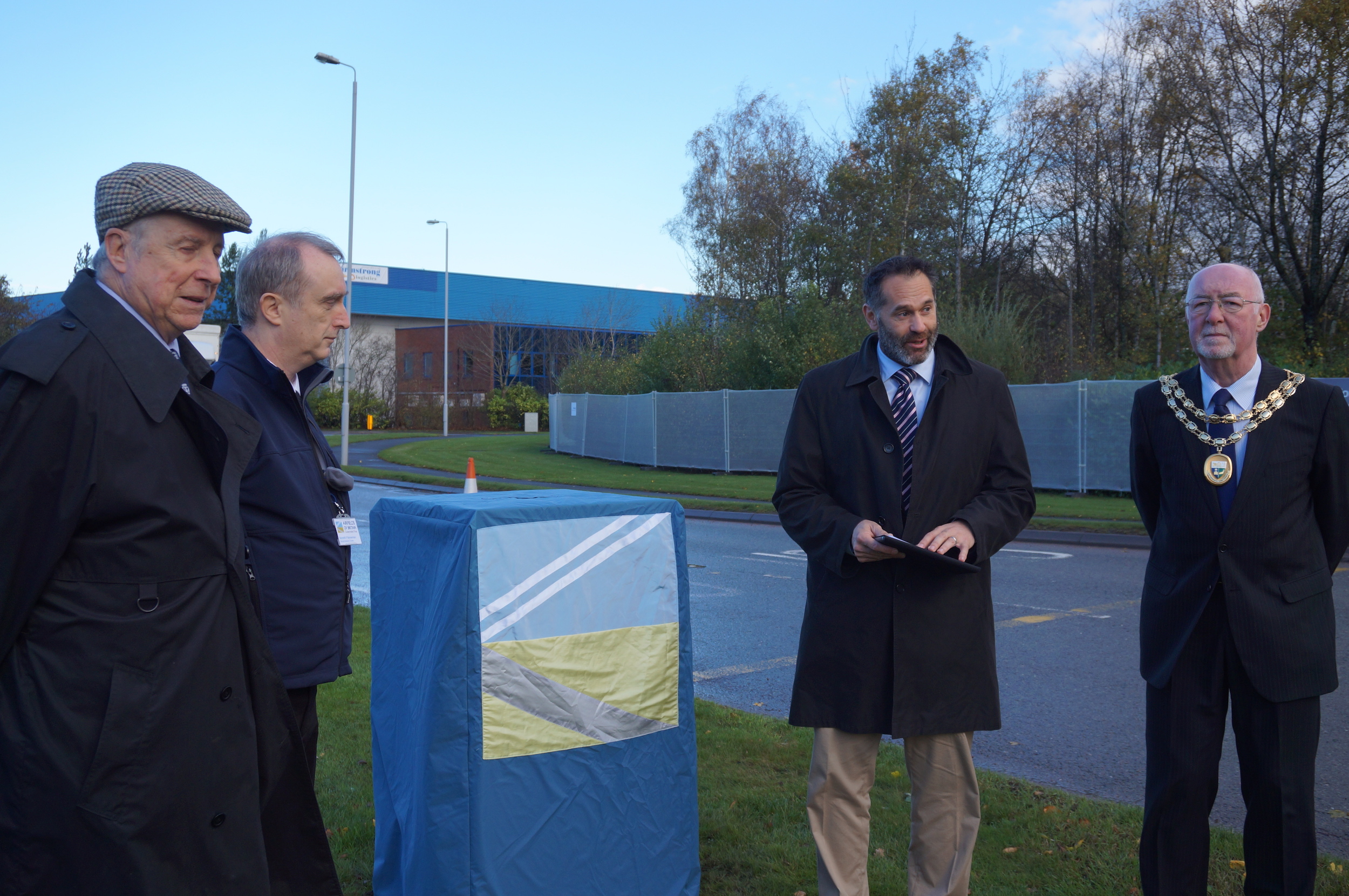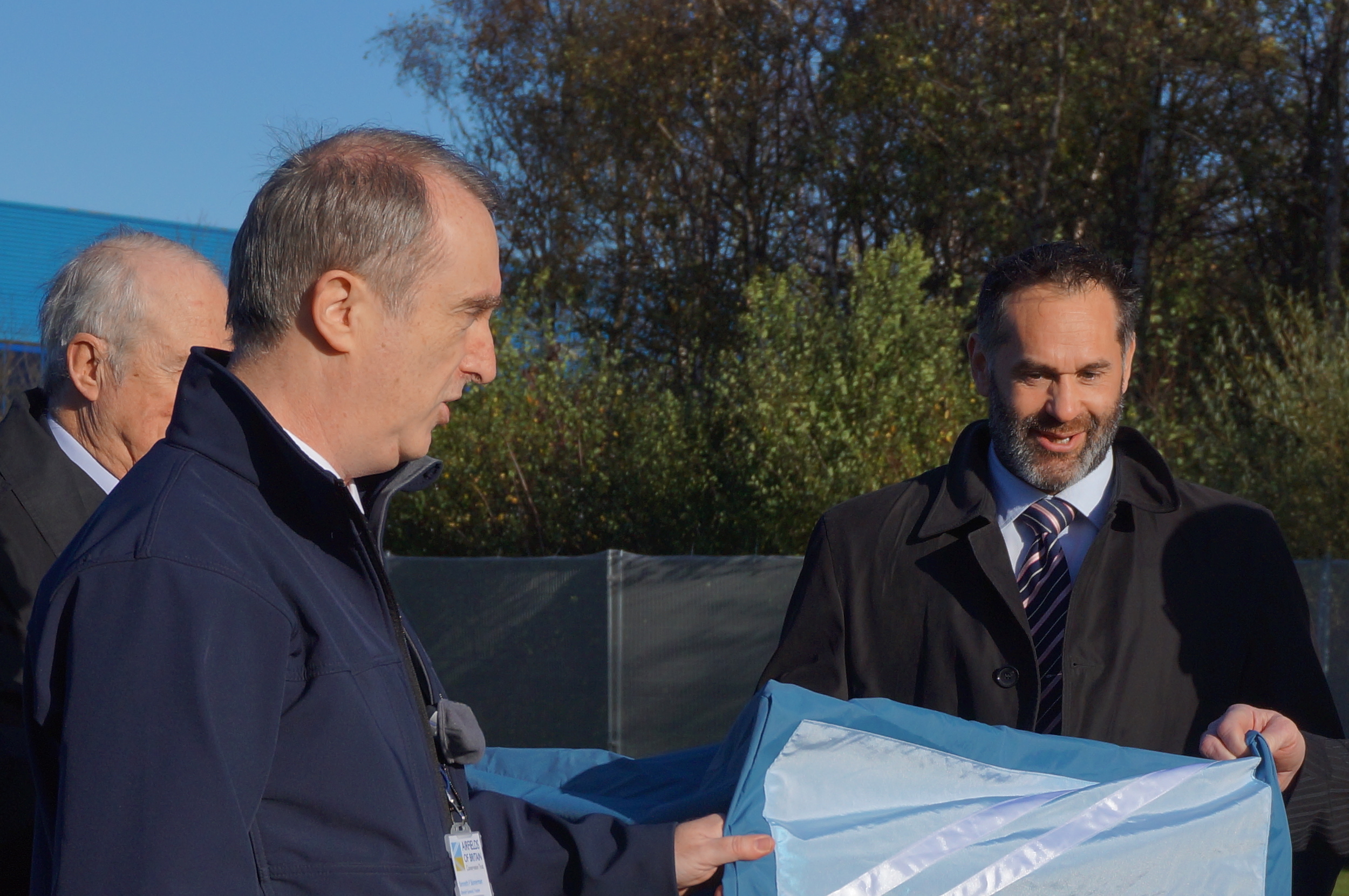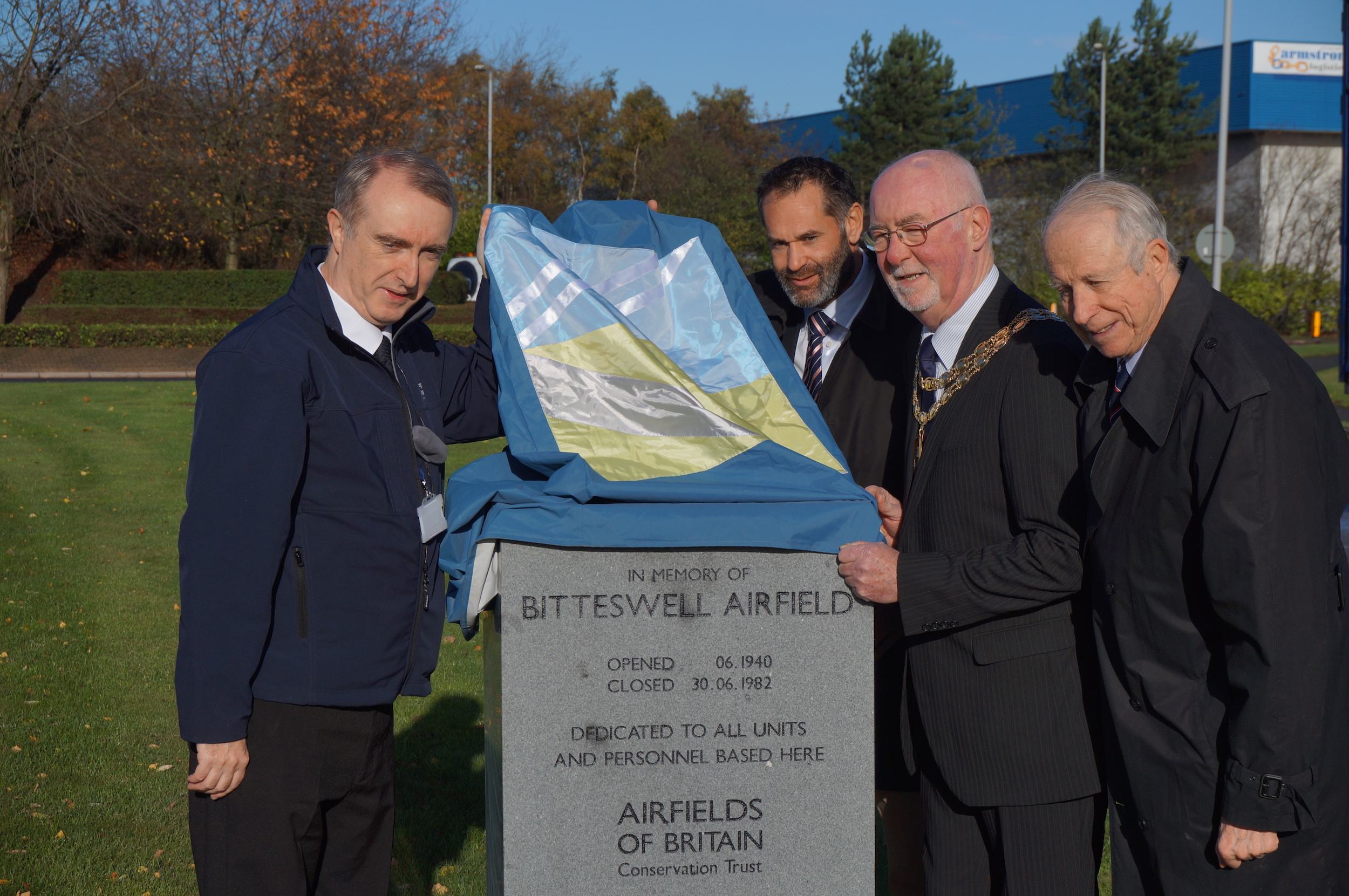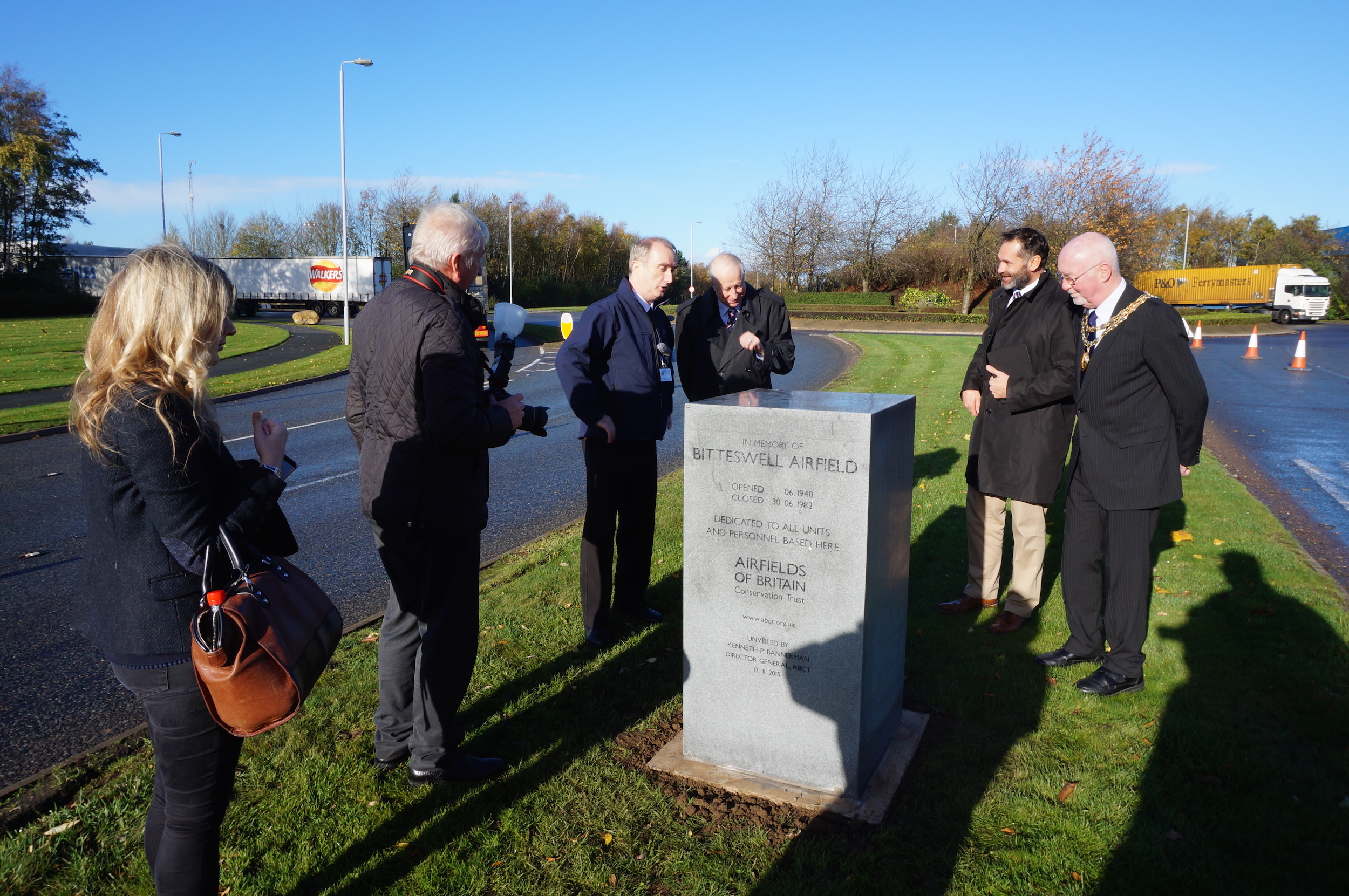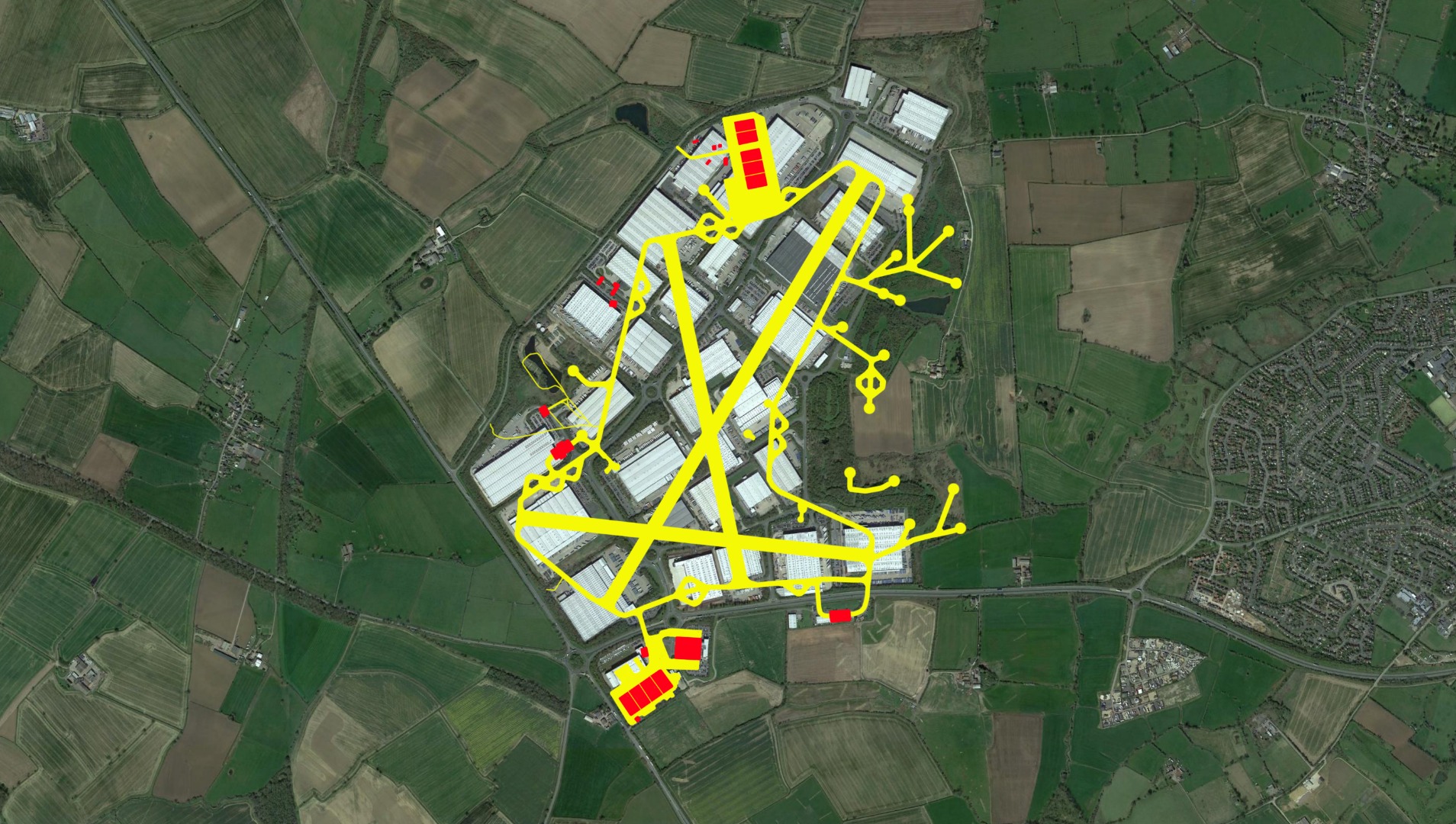 Key
Red = Buildings
Yellow = Roads and Runways

| | |
| --- | --- |
| Parent(s)/HQ Airfield(s): | |