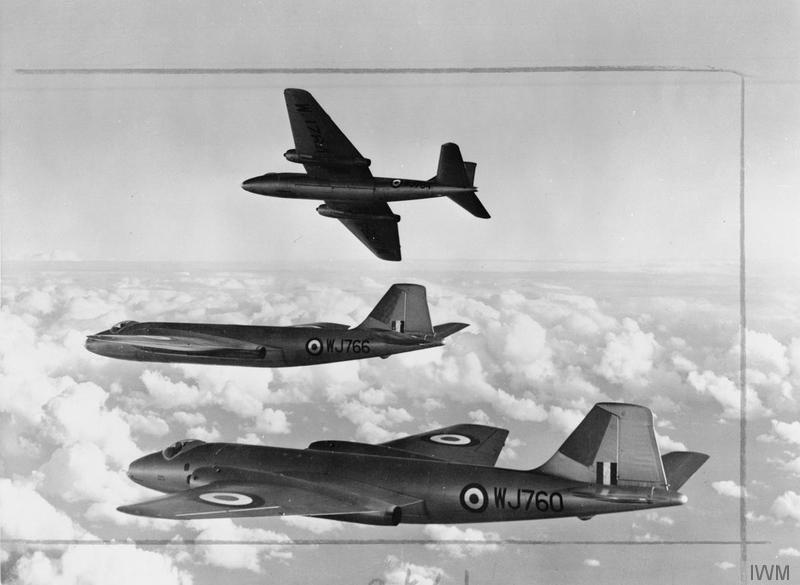 English Electric Canberra B6 bombers of No 101 Squadron RAF based at Binbrook. Seen here during exercises over north-west England. © IWM (C(AM) 1688)
Our Airfield of the Week is Binbrook in Lincolnshire. This famous bomber and later fighter airfield was active between 1940 and 1992. Avro Lancasters and English Electric Canberras and Lightnings were among the aircraft based there.
For more photographs and information on the history of the airfield click here.
Share this article