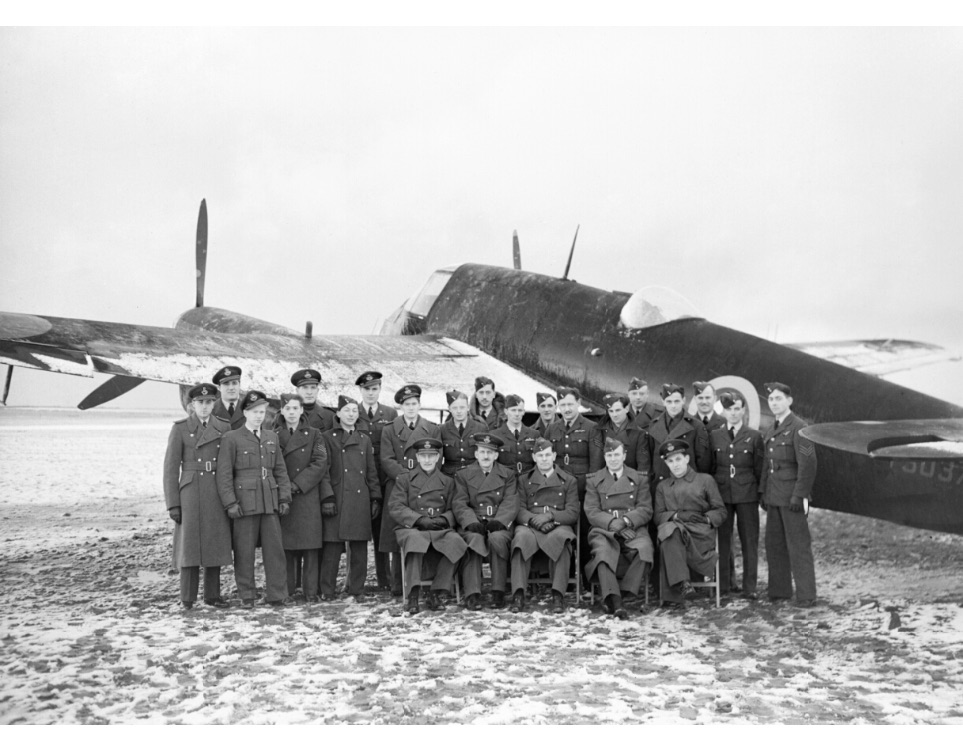 'B' Flight of No 409 Squadron, Fighter Command's first Canadian night fighter unit, pose for a formal portrait with one of their Beaufighter IIs at Acklington, January 1942. © IWM (CH 4903)
Used during both World Wars, Acklington in Northumberland is our Airfield of the Week. Aircraft flown from the airfield were primarily fighters and trainers as well as search and rescue helicopters. Flying continued until October 1975 and a prison now occupies part of the site.
To read more about the history of Acklington and to see more photographs click here.
Share this article