| | |
| --- | --- |
| Also known as: | RAF Scapa / RNAS Scapa / Scapa Flow |
| County: | Orkney |
| Current Status: | Housing |
| Date: | 11 August 1914 - 1919 |
| Current Use: | Disused |
| Used By: | RAF / RNAS |
| Landing Surface Types: | Water |
Orkney's first seaplane base at Scapa came into being at the beginning of the First World War. The first aircraft stationed here were housed in temporary shelters with huts being built for personnel use. Two permanent seaplane sheds along with two Bessonneau hangars were later built after a severe storm damaged the shelters in November 1914. 
This site was soon found to be unsuitable due to the shallow water and lack of shelter provided by the bay. The base was therefore replaced by Houton Bay but did remain open for repair and maintenance use until after the end of the First World War.
Scapa was then used as a tuberculosis sanatorium from 1924 and the area may have been employed again during the Second World War as a military camp. None of the military structures now survive with just fragments of the slipway remaining. Housing today occupies some of the site, which is also the location of several Harbour Authority buildings.
The following organisations are either based at, use and/or have at least potentially significant connections with the airfield (as at 01/07/2013): 
Orkney Sea Cadets Corps
Orphir Community Council
Scapa Flow Visitor Centre & Museum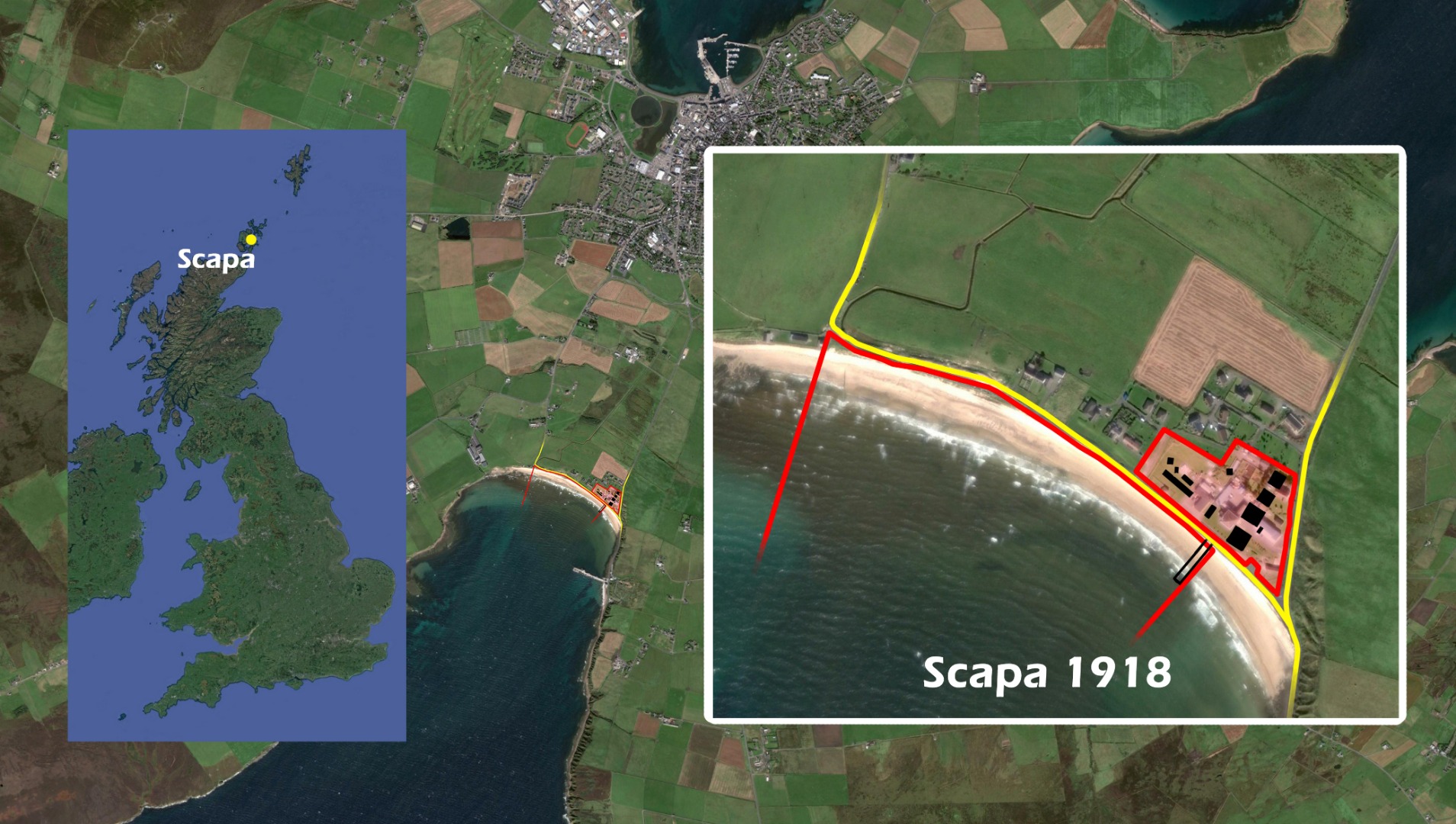 Plan of Scapa, 1918. Courtesy of Ed Andrews