| | |
| --- | --- |
| Also known as: | Ossington Aerodrome / RAF Ossington |
| County: | Nottinghamshire |
| Current Status: | Farmland / Public road |
| Date: | 28 September 1941 - 31 October 1946 |
| Current Use: | Disused |
| Used By: | RAF |
| Landing Surface Types: | Paved |
| Aircraft Roles: | Trainer |
Originally opened in a more protracted way than usual under Bomber Command over the final third of 1941, control of Ossington after a few months switched to Flying Training Command for No 14 (Pilots) Advanced Flying Unit to form there on 26 January 1942. Its Airspeed Oxfords kept busy both here and at several other associated airfields until transferring to Banff in May 1943.
Bombers eventually came to Ossington next month with the arrival of another new element, No 82 Operational Training Unit, whose Vickers Wellingtons again employed Gamston in a supportive capacity. Instructional flying carried on apace, although as occasionally occurred elsewhere this unit eventually was reduced to three-quarters strength before it disbanded on 9 January 1945.
Eight days before had brought yet another change, and perhaps the one which Ossington made its biggest mark upon society in general, even if people to this very day may well not realise this to be the case. No 6 Lancaster Finishing School had formed, needing to wait a month before No 82 OTU finally finished at this airfield. Training continued but now for eventual British Overseas Airways Corporation (BOAC) civilian aircrews and using Avro Lancasters. A further advance in this form of flying on 1 November 1945 when the LFS was redesignated as No 1384 (Heavy Transport) Conversion Unit, and from then used the Lancaster's transport offspring the Avro York to continue with this type of long-distance flying training.
Eventually this final unit disbanded on 30 June 1946 and Transport Command, which prior to then had affiliated with BOAC, gradually wound down Ossington before closing this airfield the following October. Supervision switched the following spring to Flying Training Command, later in January 1953 to the Ministry of Agriculture and Fisheries; lingering parenting responsibilities at last ended on 3 March 1959.
By towards the close of the 1960s, much of the runways here were already starting to disappear. Two of them have become a minor road to the west of the village but not that much of Ossington in now left. Maybe this airfield may not be regarded as that prominent, but anyone now flying to places such as New Zealand should give a thought to the development efforts carried out at this place which made what happens today possible.
The following organisations are either based at, use and/or have at least potentially significant connections with the airfield (as at 01/09/2019):
Holy Rood Church, Ossington - holds RAF thanksgiving plaque
Laxton & Moorhouse Parish Council
Ossington Parish Meeting
Main unit(s) present:
No 6 LFS
No 14 (P) AFU
No 14 SFTS
No 28 OTU
No 82 OTU
No 1384 (Heavy Transport) CU 
No 1685 (Bomber) Defence Training Flight
No 2840 Sqn RAF Regiment
Squadron & Flight Commanders School
Transport Command Night Vision Instructors Training School
Video and photographs of ABCT's Ossington Airfield memorial unveiling, Saturday 28 May 2022. Courtesy of Ed Andrews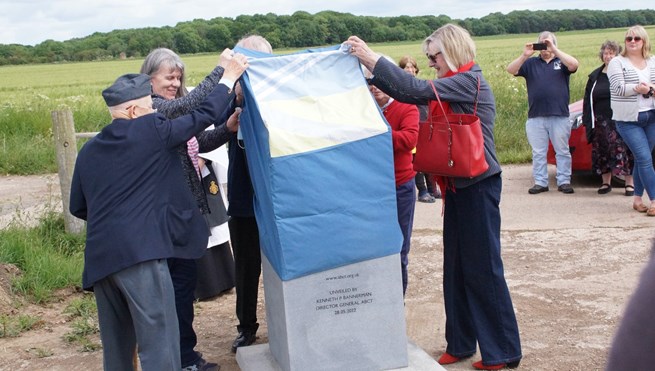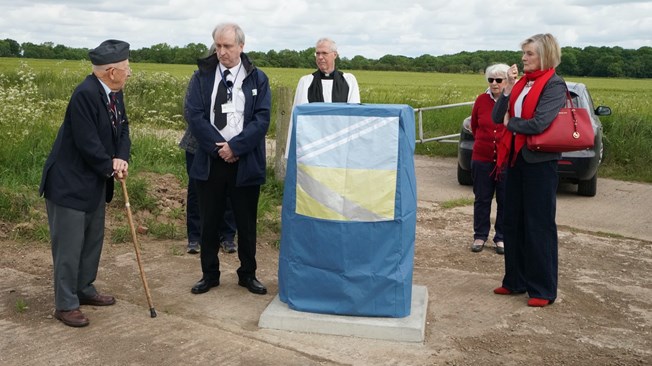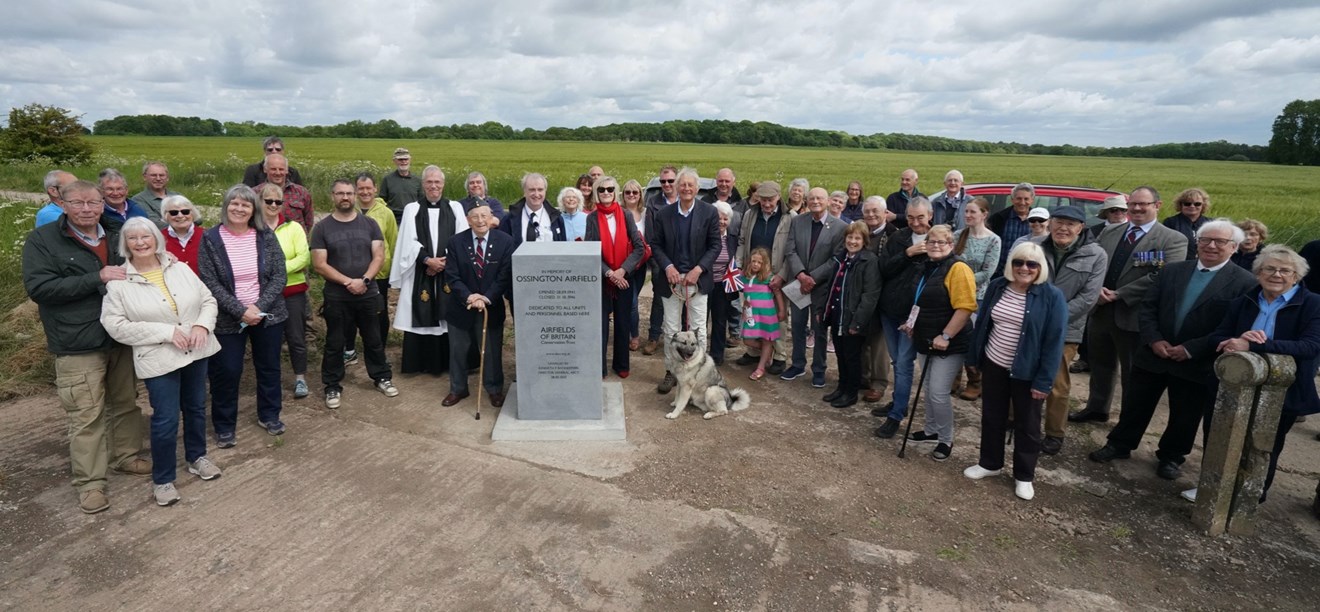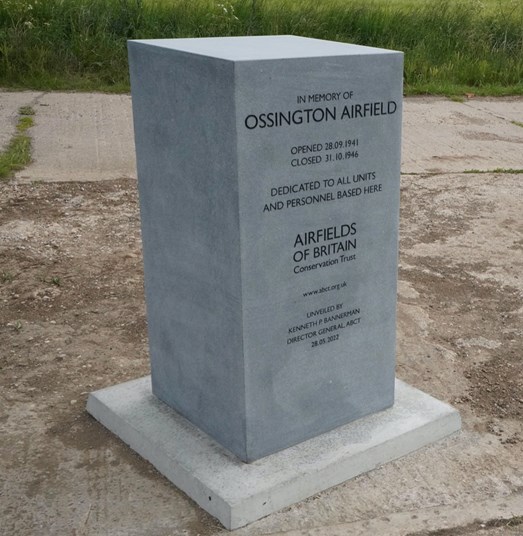 | | |
| --- | --- |
| Satellite(s): | |
| Relief Landing Ground(s): | |
| Decoy Airfield(s): | |