| | |
| --- | --- |
| Also known as: | Calshot Activities Centre / RAF Calshot / RNAS Calshot |
| County: | Hampshire |
| Current Status: | Leisure activity |
| Date: | 29 March 1913 – 1 April 1961 |
| Current Use: | Disused |
| Used By: | RAF / RNAS |
| Landing Surface Types: | Water |
| Aircraft Roles: | Maritime patrol (main role) / Military development/support / Trainer (main role) |
Calshot remains one of Britain's most important military airfields, a distinguished base for flying boats and associated marine craft supporting aircraft and the Royal Air Force in general.
The station opened on 29 March 1913 to deal initially with experimental aviation duties such as early torpedo testing. However Calshot developed in World War One to provide pilot training and coastal patrols over the English Channel, attacking a number of German submarines. Aircrew training resumed in peacetime, though operational flying boats of No 201 Squadron stayed between 1929 and 1939. Vital marine craft instruction gained prominence too at this period.
Calshot also helped Britain win the Schneider Trophy seaplane contests outright. The RAF High Speed Flight stayed here at times during 1927-31 to prepare for these highly publicised events. In the final year the winning Supermarine S.6B broke the world air speed record by exceeding 400 mph but more significantly led to the successful development of both the Spitfire and perhaps the best-known aero engine of all time, the Rolls-Royce Merlin. This engine later powered various other famous British military aircraft such as the Hawker Hurricane, de Havilland Mosquito and Avro Lancaster.
In World War Two Calshot mixed flying boat maintenance with marine craft accommodation and training. High speed air-sea rescue launches saved many lives, while the base rescued 500 soldiers from Dunkirk in 1940 and supported the D-Day invasion four years later. After the conflict flying boats returned for more operational and training duties until finally leaving in October 1953. Marine craft continued to be serviced here before the airfield officially closed on 1 April 1961.
Many familiar aircraft of their respective eras appeared at Calshot over the years. Types ranged from Felixstowe F.2A flying boats and Short 184 seaplanes during World War One, followed during the 1920s/1930s by Supermarine Southamptons and Saro Londons; the greatest ever British flying boat, the Short Sunderland, then became a regular sight during World War Two and afterwards until the early 1950s.
Facilities at the station similarly evolved during the decades. The three main Schneider, Sopwith and Sunderland Hangars still survive, Sopwith being one of Britain's oldest. The whole site which includes these buildings now forms the Calshot Activities Centre. Calshot Castle provided air traffic control support but available land was so limited that a domestic site needed to be built to the south-west at Eaglehurst. A narrow gauge railway transporting personnel and stores became popularly known as the 'Calshot Express'.
Various noteworthy people visited this airfield. Winston Churchill made his first flight in a seaplane from Calshot in August 1913. Other legendary aviation figures included Spitfire designer R.J. Mitchell and Henry Royce of Rolls-Royce fame, who both helped win the Schneider Trophy. T.E. Shaw (Lawrence of Arabia) was based in the area around this time while developing high speed launches for the RAF. Various buildings at Calshot today honour these and other prominent names.
In 1964 the site entered a new era when Hampshire County Council opened the Calshot Activities Centre. Thousands of people continue to visit and enjoy this historic and unique place.
The following organisations are either based at, use and/or have at least potentially significant connections with the airfield (as at 01/09/2011):
24-7 Boardsports
All Saints' Church, Fawley
Bournemouth Arrow Cycling Club
Calshot Castle
Calshot Cats Sailing Club
Calshot Sailing Club
Fawley Parish Council
Hampshire County Council
NCI Calshot Tower Lookout Station
RNLI Calshot Lifeboat
Spinnakers Bar
St. George's Church, Calshot
Notable Past Associated Organisations:
Calshot Yacht Club
RAF Yacht Club
The Flying Boat Inn
The Owl and Crescent
Main unit(s) present:
No 1 Marine Craft Training School

No 6 Flying Boat Servicing Unit

No 10 Group

No 10 Sqn RAAF

No 12 (Flying Boat) Aircraft Preparation and Modification Unit

No 30 Air/Sea Rescue Marine Craft Unit

No 32 Air/Sea Rescue Marine Craft Unit

No 33 Air/Sea Rescue Marine Craft Unit

74th (Operations) Wing

No 84 MU

No 101 (Long Range) Air-Sea Rescue Unit

No 102 (Long Range) Air-Sea Rescue Unit

No 103 (Long-Range) Air-Sea Rescue Unit

No 104 (Long-Range) Air-Sea Rescue Unit

No 105 (Long-Range) Air-Sea Rescue Unit

No 201 Sqn

No 210 TDS

No 228 Sqn

No 230 Sqn

No 235 OCU

No 238 MU

No 238 Sqn

No 240 Sqn

No 345 (Flying Boat) Flight

No 346 (Flying Boat) Flight

No 410 (Seaplane) Flight

No 2793 Sqn RAF Regiment

'A' Boat Seaplane Training Flight

'B' Boat Seaplane Training Flight

Aerial Navigation School

Air Pilotage Flight

Air-Sea Warfare Development Unit

Floatplane Training Flight

Flying Boat Training Sqn

High Speed Flight

Marine Craft Section (Ferry Pool), Calshot

Naval Co-operation Flight

Navigation School

School of Aerial Navigation

School of Air Sea Rescue

School of Naval Co-operation and Aerial Navigation

Seaplane Training Flight

Seaplane Training Sqn

Survival and Rescue Training Unit
Photographs from the unveiling of the ABCT memorial marker on 6 June 2014: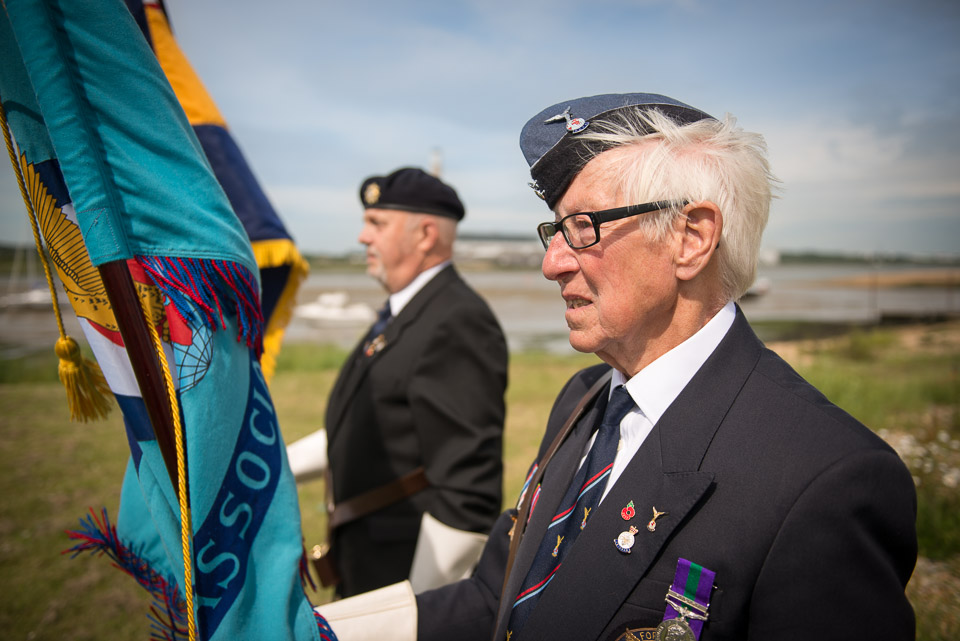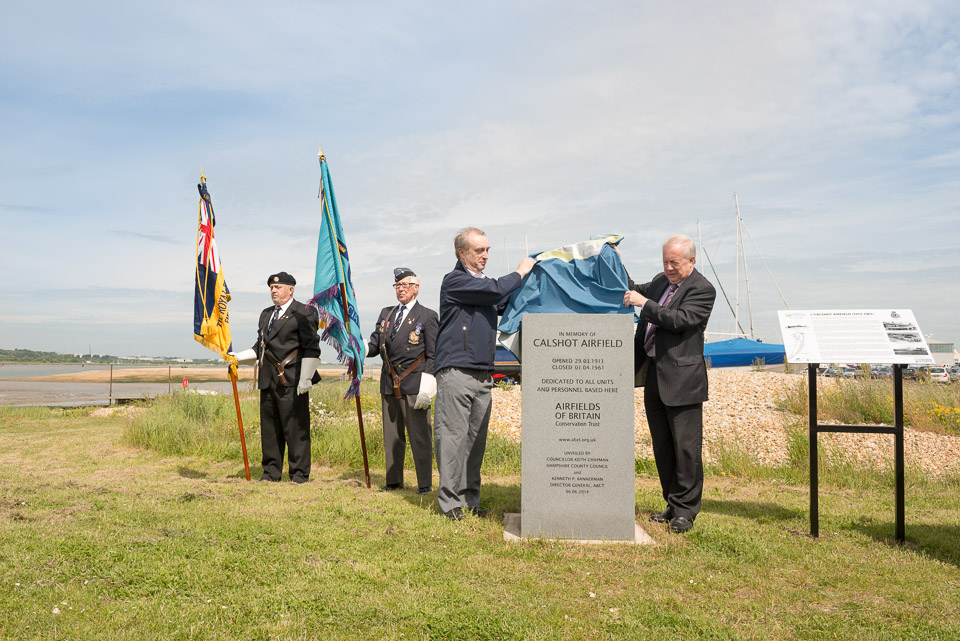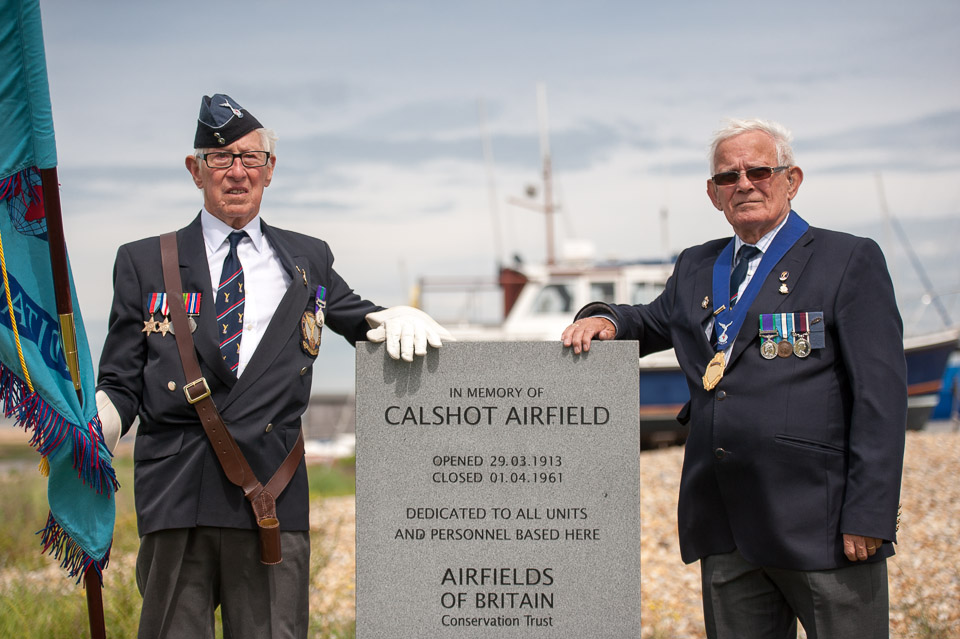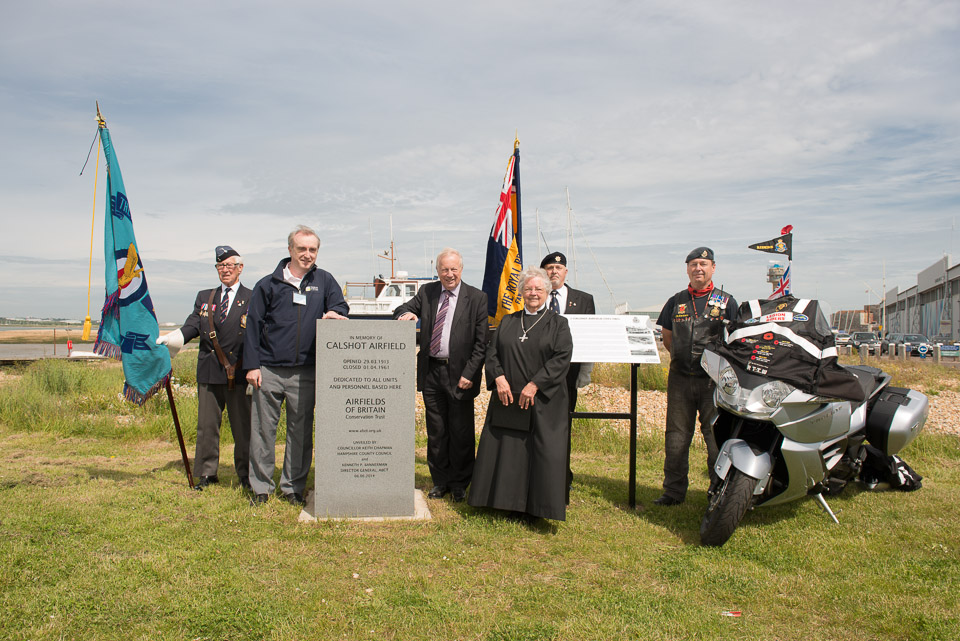 A Supermarine seaplane at Calshot, 1928. Courtesy of British Pathé
Flying boats at Calshot, 1930. Courtesy of British Pathé
Footage of the 1931 Schneider Trophy Race at Calshot. Courtesy of Southampton on Video
Training pigeons for the RAF at Calshot, 1939. Courtesy of British Pathé
New homes at Calshot for the evacuees of Tristan da Cunha, 1962. Courtesy of British Movietone
Flying boats for sale at Calshot, 1963. Courtesy of British Pathé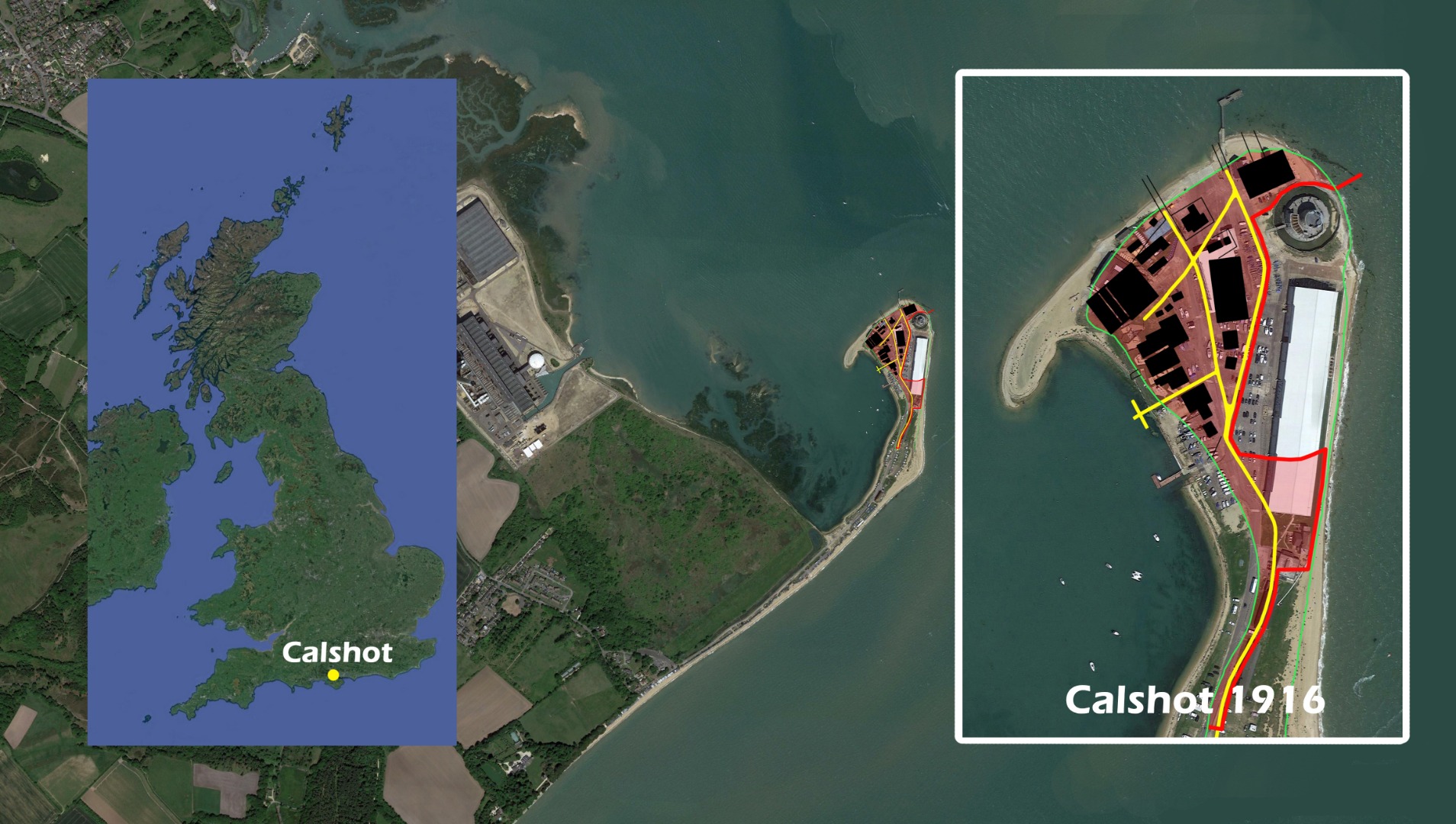 Plan of Calshot, 1916. Courtesy of Ed Andrews
| | |
| --- | --- |
| Satellite(s): | |
| Maintenance Unit Sub-Site(s): | |