| | |
| --- | --- |
| Also known as: | Burnaston Aerodrome / Burnaston Airport / RAF Burnaston / Derby Airport / Derby Municipal Airport |
| County: | Derbyshire |
| Current Status: | Industry |
| Date: | 29 September 1938 - 25 March 1990 |
| Current Use: | Disused |
| Used By: | RAF / Civil |
| Landing Surface Types: | Unpaved |
| Prominent People: | Roy Harben |
| Aircraft Roles: | Airliner / General aviation / Trainer |
Burnaston officially opened with a large air display in June 1939 as Derby Municipal Airport, although it had been in use since well into the previous year by No 30 Elementary and Refresher Flying Training School (E&RFTS). With the war starting soon after opening, civil flying ceased, but the airfield's training role continued. Aircraft including Miles Magisters and de Havilland Tiger Moths were all used for pilot training under the now EFTS as the 'Refresher' name disappeared. The unit became No 16 EFTS in May 1940 and expanded as the war continued, with large numbers of aircraft based here. Relief landing grounds were therefore deemed necessary, with Meir, Tatenhill and especially Abbots Bromley and Battlestead Hill all being used for this purpose throughout the war. No 49 Gliding School also very briefly used the airfield in the summer of 1945 before moving to Wymeswold. 
As World War Two drew to a close activity reduced but training continued nevertheless, primarily now using Tiger Moths. The unit became No 16 Reserve Flying School in March 1947, run by the civil Air Schools Ltd that had originally overseen the pre-war E&RFTS. A second instructional unit was briefly operational between 1951 and 1953, No 3 Basic Flying Training School being established in response to the Korean War.
The civil side of operations at Burnaston increased in the late 1940s with Derby Airport coming into being again, Derby Aviation operating airline services. The airfield's grass runway eventually proved a limiting factor however and the airport closed in 1965. Derby Aviation subsequently moved to Castle Donington (East Midlands Airport) as British Midland Airways.
The site reopened in the 1980s for general aviation use by Derby Aero Club. This however ended in early 1990 and Burnaston was soon redeveloped for use as a Toyota car factory. Very little remains of the airfield with the various hangars and other buildings now gone.
The following organisations are either based at, use and/or have at least potentially significant connections with the airfield (as at 01/04/2023):
Burnaston Parish Council
Etwall and Burnaston Local History Society
Etwall Library
St. Wystan's Church, Repton - RAF graves
Toyota Motor Manufacturing (UK) Ltd
Main unit(s) present:
No 3 Basic FTS

No 16 EFTS

No 16 RFS

No 30 E&RFTS

No 30 EFTS

No 49 EGS / M49 EGS

British Midland Airways

Derby Aero Club

Derby Air Centre

Derby Airways

Derby Airways Flying Group

Derby Aviation

Wolverhampton Aviation
Video and photographs of ABCT's Burnaston Airfield memorial unveiling, Friday 14 April 2023. Courtesy of Ed Andrews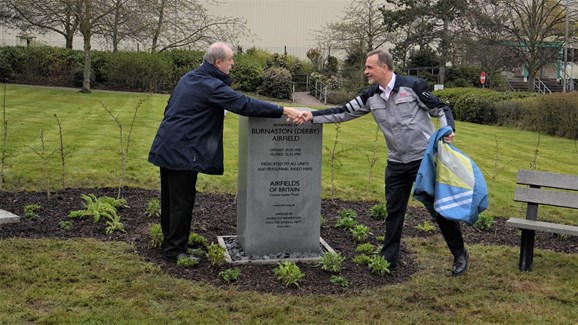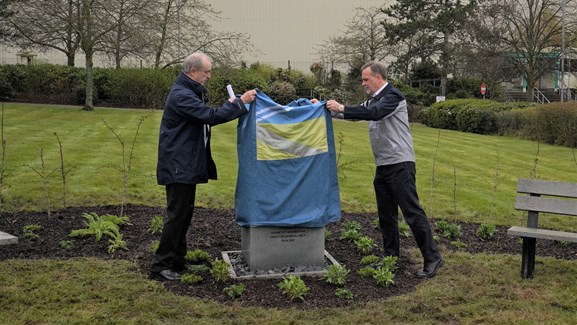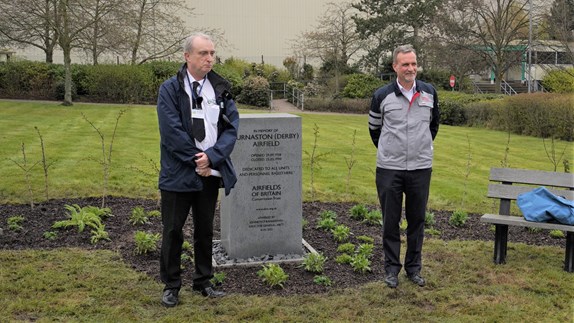 | | |
| --- | --- |
| Relief Landing Ground(s): | |
| Emergency Landing Ground(s): | |
| Successor Airport(s): | |