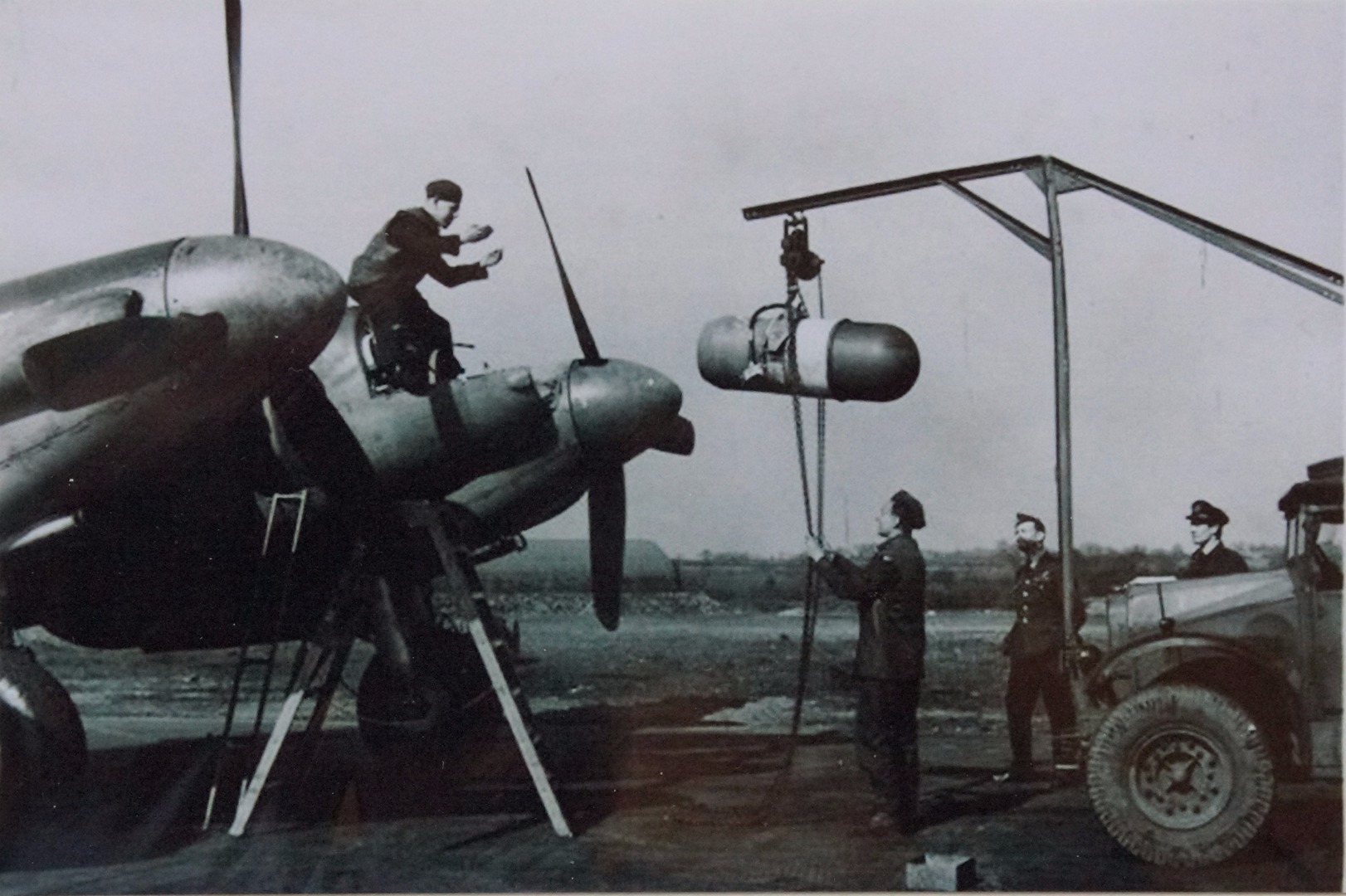 An ASH A1 unit being fitted into the nose of a Mosquito at Little Snoring. Courtesy of Thomas Cushing
The unveilings are open to all to attend. Details:
Saturday 21 July 2018 - Sedgeford, Norfolk
The unveiling will take place at 10am, please gather around the memorial at the entrance of Sedgeford Aerodrome at 09.45. Access to the aerodrome is on the B1454 Docking Road (off road parking will be available).
Saturday 21 July 2018 - Little Snoring, Norfolk
The McAully Flying Group Clubhouse will be open from midday, where guests can both park and take refreshments prior to the opening. Vehicular access will be off the Thursford Road, it will be marked locally, follow the road signs to the airfield. Arrangements will be made to leave the club house at 14:15 to assemble at the memorial.
Sunday 22 July 2018 - Bungay, Suffolk
Norfolk and Suffolk Aviation Museum Family Fun Day, 10:00 - 16:00. The unveiling will take place at approximately 14:00. A flypast from the Battle of Britain Memorial Flight Lancaster is also scheduled (subject to weather and serviceability), as well as many other activities and displays.
Share this article