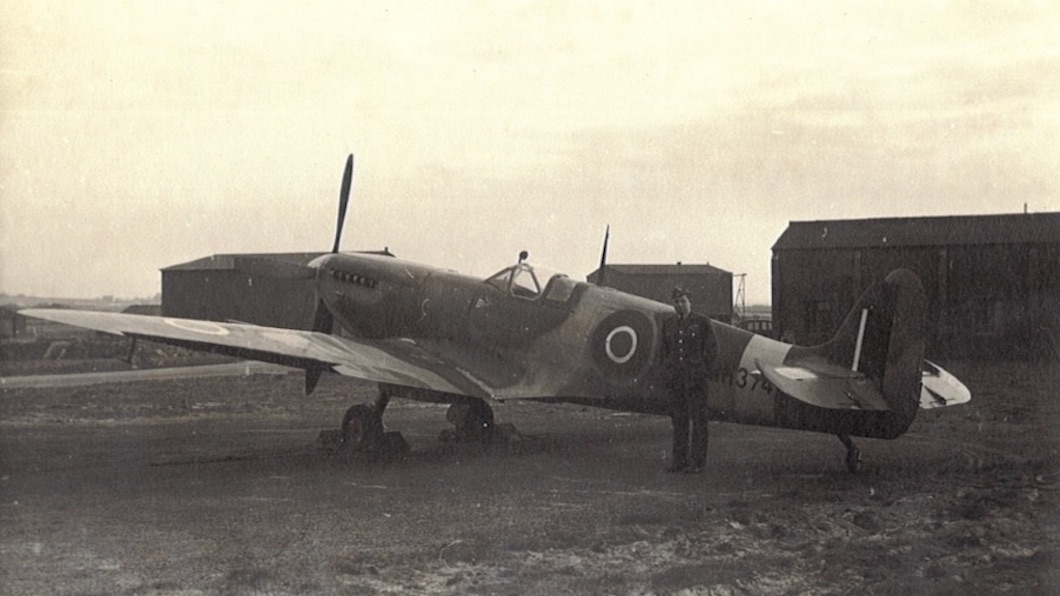 Wing Commander TC Macdonald, photographs and information provided by David Macdonald.
An extract from my father's cousin's (Wing Commander TC Macdonald) wartime flight record (below) when he took his Spitfire into Fearn Aerodrome on 4 April 1945. We love the entry, "to see Uncle Tom", this was a private trip to spend a night with my grandfather who lived at Cadboll, about 4 miles away. The story goes that my grandmother gave him some eggs to take away with him in his Spitfire! Then the next week or so he's over France observing German clearance. He was a Doctor so no actual air to air fighting but seemed to have freedom to roam doing military hospital inspections.
The Spitfire in the photograph (above), is the aircraft he used on the trip, taken at
Fearn
.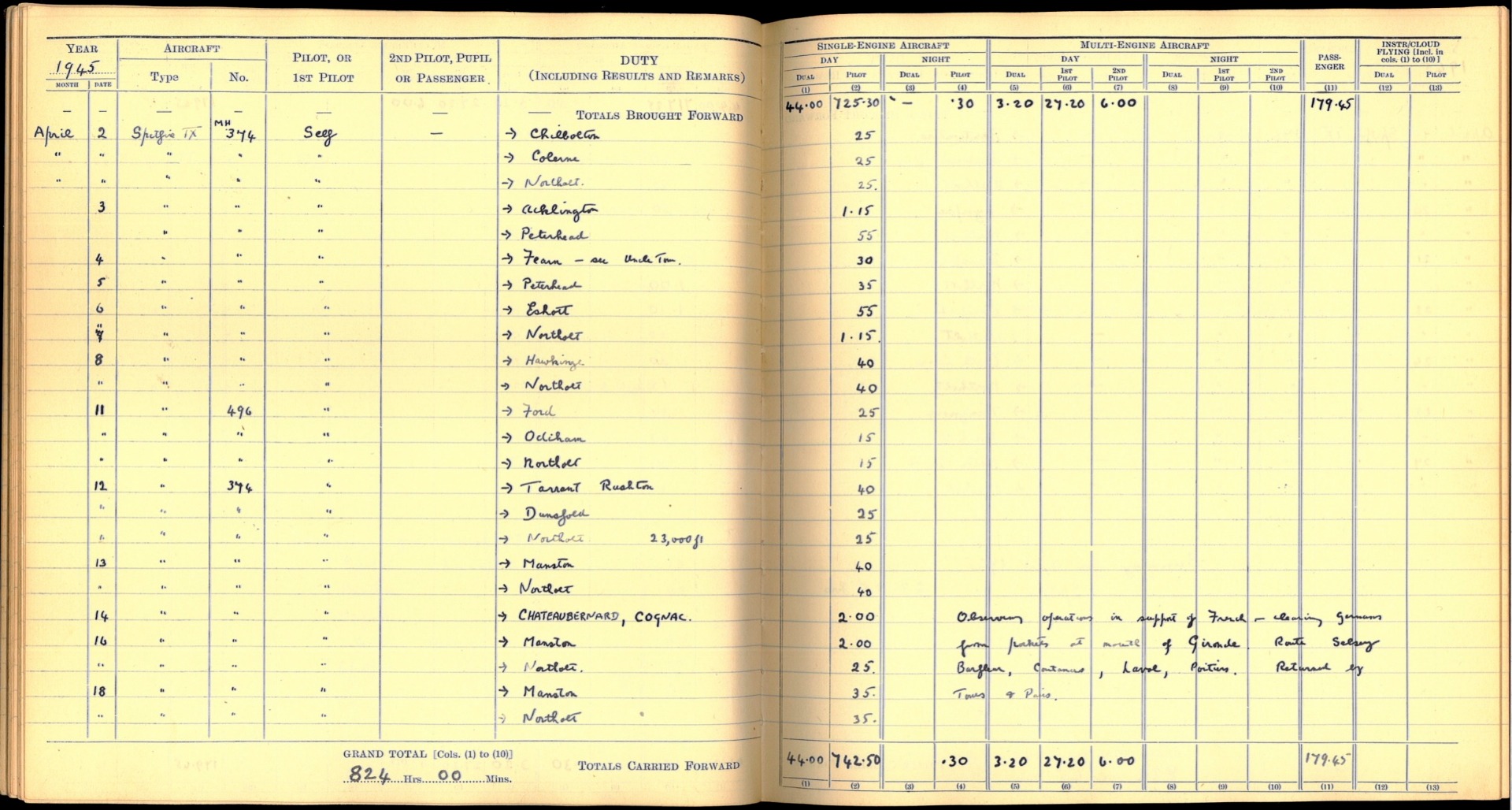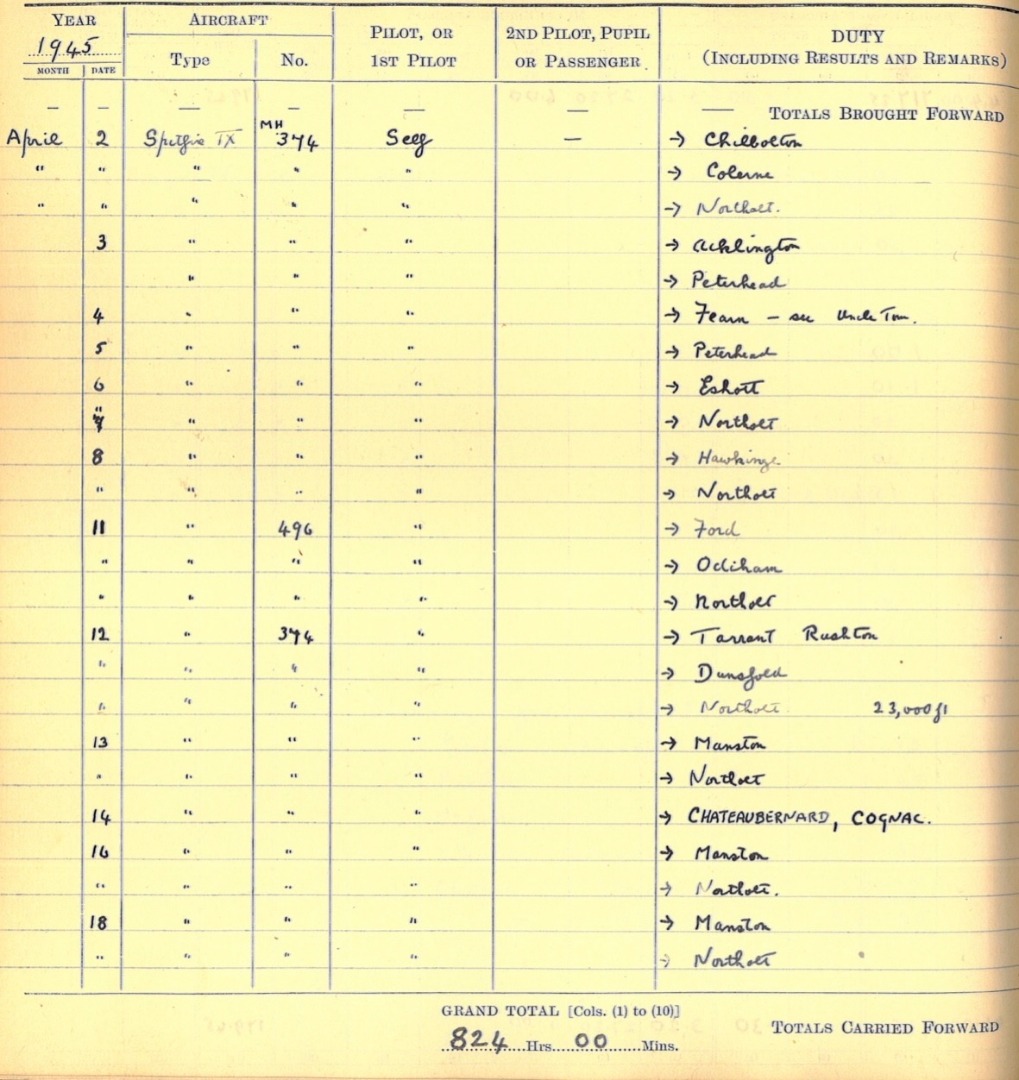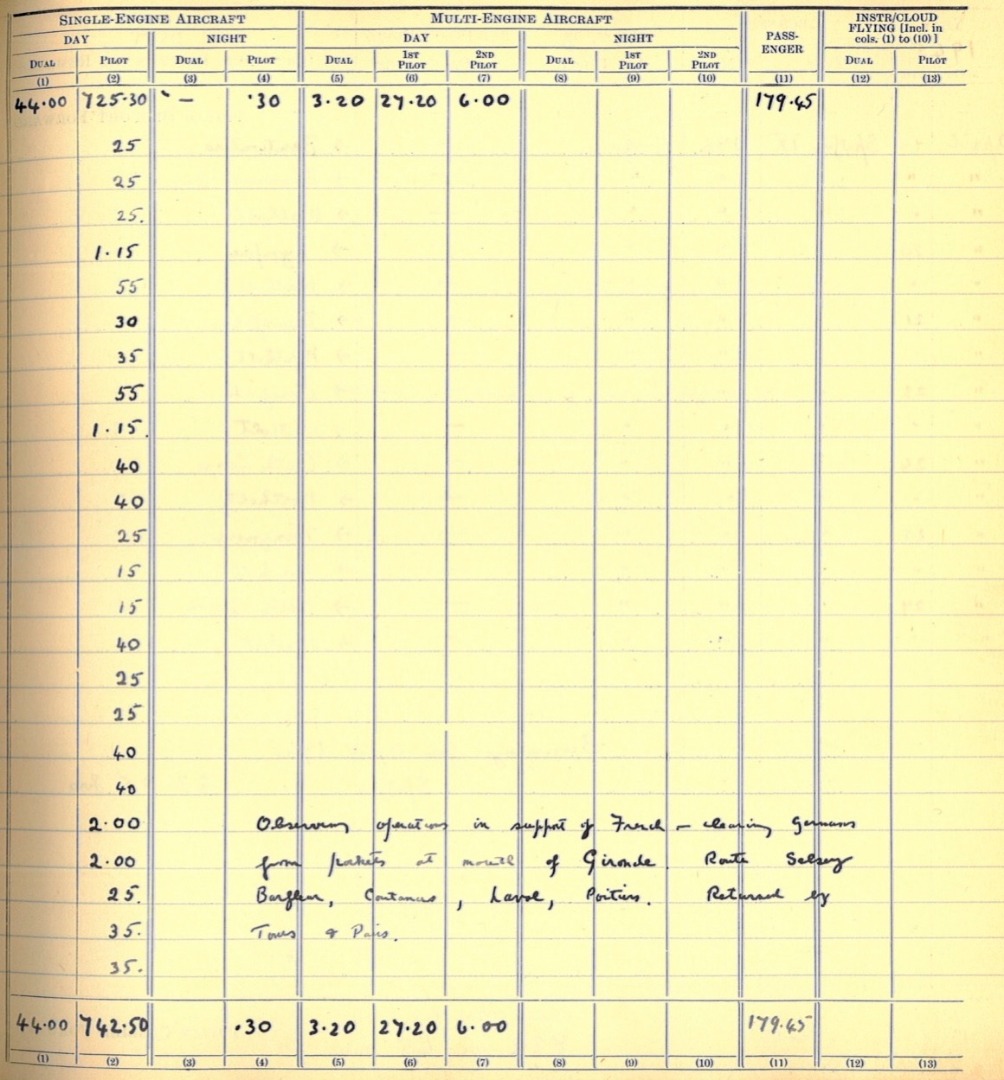 Thank you very much to David Macdonald for supplying the information and photographs for this article. If you have an airfield story please 
contact us
 today.
Share this page