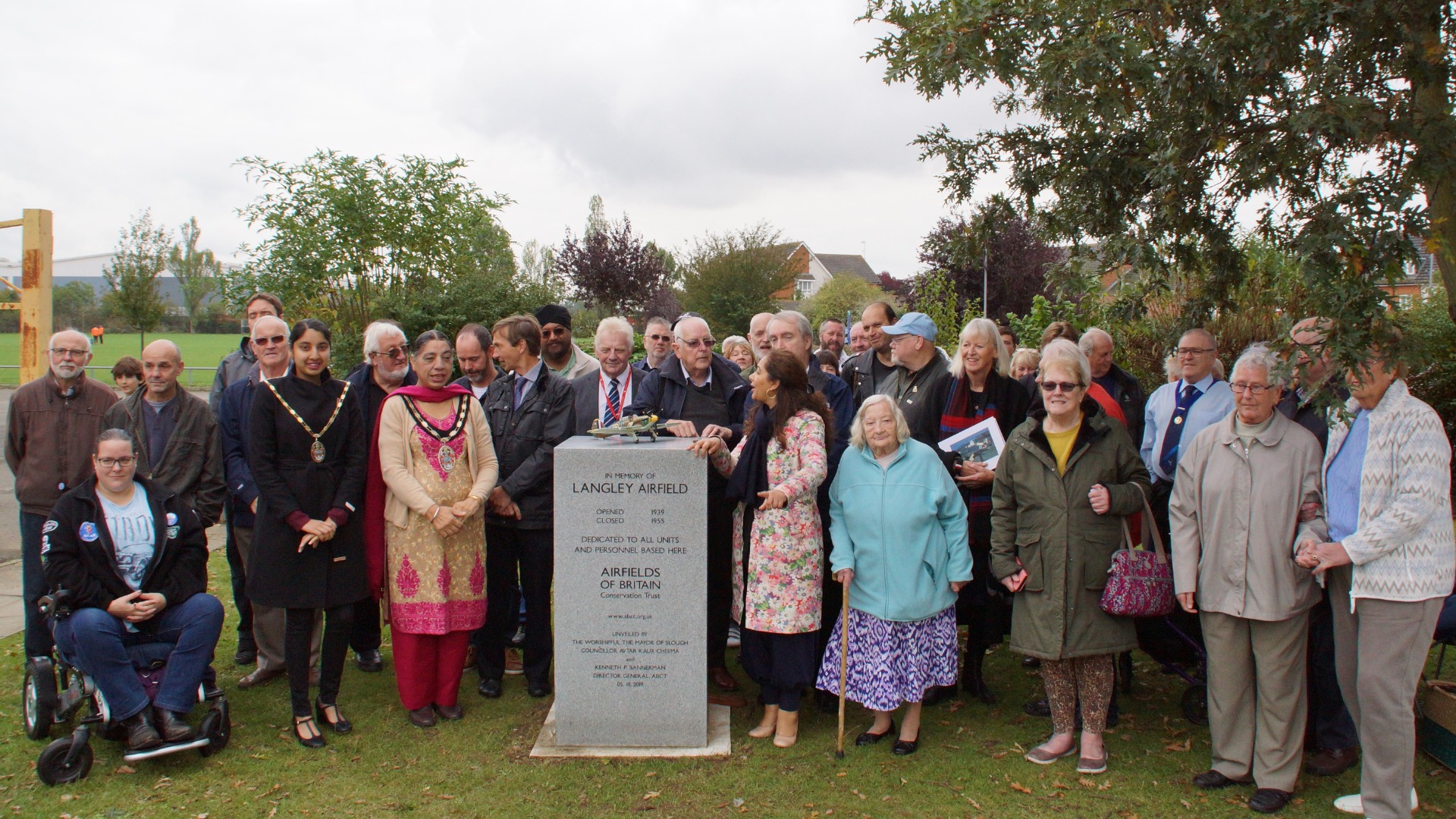 Two memorials were unveiled during the weekend of 5/6th October 2019 to commemorate Kingsnorth (Airship) and Langley Airfields.
Langley near Slough was a hugely important aircraft production and testing airfield during World War Two. Home of Hawker Aircraft Ltd, almost 7,000 Hurricane fighters constructed here played a colossal part in the winning of the Battle of Britain during 1940; the last ever example built now forms part of the Battle of Britain Memorial Flight. Later other famous wartime and early postwar fighters to first emerge and be either built or tested at Langley included the Typhoon, Tempest and Sea Fury.
The airship station of Kingsnorth near Rochester opened shortly before the First World War started, subsequently mixing airship development and training with construction.
Memorial locations:
At the entrance of Harvey Park (centre of airfield), south of Parlaunt Road and west of Heathrow Worldwide Distribution Centre, alongside Tamar Road (postcode SL3 8TA).

On north-west side of Kingsnorth Industrial Estate, alongside Eshcol Road and just south of roundabout, fairly close to Entrance C of industrial estate (postcode ME3 9ND).
Photographs and videos of the memorial unveilings are available on the airfield pages here: Langley and Kingsnorth (Airship)
Share this article