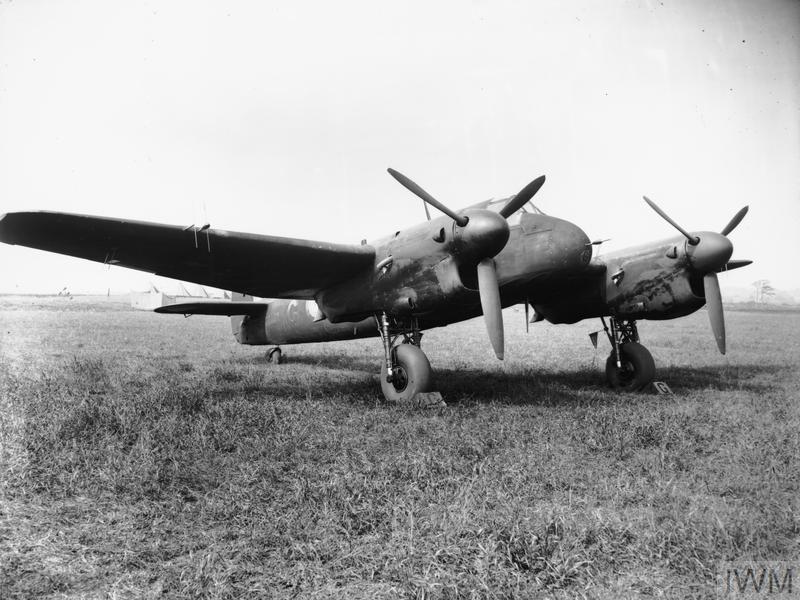 A Bristol Beaufighter of No 255 Squadron at Hibaldstow, 5 September 1941. © IWM ATP 10603B
The North Lincolnshire Aviation Heritage Centre is dedicated to establishing a permanent memorial and museum to the memory of those men and women of all nations (Australia, Belgium, Britain, Canada, France, India, New Zealand, the Netherlands, Poland and the USA), who served in the Allied Air Forces in North Lincolnshire during World War II. NLAH Centre is intent on creating a facility that tells their story as well as an archive that allows learners of all ages to research the subject further. The site at Hibaldstow (initially a satellite airfield of RAF Kirton Lindsey then later an independent base) has several WW2 buildings 'in-situ' including the Battle HQ, and an electricity sub-station, together with a concreted area used an as Emergency Water Supply (EWS), plus the concrete bases of two flight planning offices, the small arms and pyrotechnics store, the armoury and a gas training building. At the rear of the site is an orchard area and the intention is to create a garden area adjacent with an Anderson Shelter at its centre. In the future, school pupils will be able to visit and learn gardening skills and to harvest the fruit etc. Work hitherto has concentrated on clearing the site (over an acre) as it was heavily overgrown and upgrading the existing buildings. The work is carried out by an all-volunteer group (Friends of RAF Hibaldstow), which will continue to support the project for the forseeable future.
As with all embryonic heritage and cultural organisations they are seeking assistance and any support that you may be able to offer, whether financial or material, would be welcome. They are currently raising funds (to a maximum of £10,000) to build two display and educational facilities at the Centre, using the existing WW2 concrete base areas and replicating the war-time Seco Huts (originally for flight Planning and Gas Training).
Should you be interested in supporting the project please do not hesitate to contact ABCT on info@abct.org.uk or John Rennison, Director and Chairman of NLAHC Ltd on jraf@sky.com or 07860352418.
The Facebook page for North Lincolnshire Aviation Heritage Centre can be reached here.
Share this article