Did you know?
"
No 100 Squadron and its Fairey Fawn bombers experienced quite a change when first arriving at Weston Zoyland towards the end of June 1925, having come straight from the RAF Display at Hendon where over 100,000 people attended that event.
"
| | |
| --- | --- |
| Also known as: | Middlezoy Aerodrome / RAF Weston Zoyland / Springway Industrial Estate / Springway Lane Business Park / USAAF Station 447 / Weston Zoyland Aerodrome / Westonzoyland |
| County: | Somerset |
| Current Status: | Aviation / Farmland / Industry / Leisure activity / Public road |
| Date: | June 1925 - 9 December 1957; subsequent limited use (Middlezoy Aerodrome from 2018) |
| Current Use: | Limited flying |
| Used By: | RAF / RAF (Polish) / Civil / USAAF |
| Landing Surface Types: | Unpaved, later paved |
Weston Zoyland - the RAF almost invariably spelled the airfield's name as two words, as opposed to one word for the nearby village - always looked a rather outlying airfield, yet enjoyed in its military days a diversity of roles as a home for fighters, bombers, trainers and transports. The two main tasks which however dominated proceedings were Army co-operation and even more so anti-aircraft co-operation, primarily due to the gunnery range established at Watchet on the north Somerset coast during 1925.
Towards the end of June of that same year No 100 Squadron first used Weston Zoyland as a temporary summer camp for exercises with its biplane bombers, as was the case with a few other airfields across Britain during the 1920s and 1930s which eventually also became far more prominent such as North Coates, Odiham and Sutton Bridge. Users over the next fourteen years gradually evolved from the Night Flying Flight to the Anti-Aircraft Co-operation Flight (later Unit) and eventually 'A' Flight of No 1 Anti-Aircraft Co-operation Unit. Biggin Hill acted as its headquarters base until Farnborough took charge instead in April 1938. For all of this time Weston Zoyland physically never amounted to much more than a grass landing area along with a few canvas hangars and tents but nevertheless gave most useful support for training duties, and would prove even more capable with the start of World War Two.
One particularly noteworthy unit became No 16 Squadron as its full arrival, instead of only staying as a detachment, allowed Weston Zoyland to attain permanent and self-accounting RAF airfield status from the summer of 1940. The strong anti-aircraft co-operation commitment remained but now Army co-operation became most important too as a number of squadrons involved in this role flying types such as the North American Mustang quickly passed through in the middle war years. No 16 Squadron moved to Andover at the start of 1943, still operating Westland Lysanders as well as Mustangs.
Big changes soon occurred that year as three hard runways were laid, while in 1944 the anti-aircraft co-operation aircraft of Nos 286 and 587 Squadrons had to be temporarily displaced to Culmhead until the early autumn to allow in Douglas C-47s of the 442nd Troop Carrier Group to participate in D-Day. After this period Weston Zoyland kept busy into peacetime with further AA co-operation and notably fighter use, but No 587 Squadron left in June 1946 and its long-term base went on to Care and Maintenance on 1 November before closing on 16 June 1947.
This was too good an airfield to permanently close and in June 1952 No 209 Advanced Flying School formed here with Gloster Meteors, seeing two further name changes before going to Strubby in 1955. Several English Electric Canberra jet bomber squadrons now appeared at Weston Zoyland but they were by now mainly concerned with preparing for atomic bomb trials in Australia and this place in many ways seemed to be serving once again as a more interim airfield, finally closing in a general military capacity in December 1957, though still being held by the authorities until the end of the 1960s.
Even today aviation has not completely finished as the airfield's north-west side continues to see minor unlicensed civil flying. Weston Zoyland remains fairly tangible, what with the A372 road running along the great majority of the main runway, and otherwise still shows its versatility by acting as a base for industry, a car boot sale, motor sport and community support through the gymnasium/cinema now being used to good effect as the village hall.
The following organisations are either based at, use and/or have at least potentially significant connections with the airfield (as at 01/09/2011):
AMTC Somerset Motorcycle Training School
Kleen Kutt
Middlezoy Parish Council
Middlezoy Rovers FC
National Sprint Association
St Mary's Church, Westonzoyland
Sedgemoor Radio Control Flying Club
Slabs R Us Limited
Somerset Pro Karting
Westonzoyland Parish Council
Main unit(s) present:
No 1 AACU 'A' Flight

No 1 AACU 'C' Flight

No 1 AACU 'K' Flight

No 1 AACU 'P' Flight

No 1 Anti-Aircraft Practice Camp

No 1 Fighter Command Servicing Unit

No 2 Sqn

No 3 All-Weather Jet Refresher Sqn

No 3 Fighter Command Servicing Unit

No 8 AACU

No 12 FTS

No 13 APC

No 16 Sqn

No 19 Sqn

No 26 Sqn

No 32 Sqn

No 41 OTU

No 63 Sqn

No 73 Sqn

No 76 Sqn

No 98 Sqn

No 100 Sqn

No 122 Sqn

No 140 Sqn

No 151 Sqn

No 168 Sqn

No 169 Sqn

No 170 Sqn

No 171 Sqn

No 209 AFS

No 209 Sqn

No 222 Sqn

No 225 Sqn
No 231 OCU

No 231 Sqn

No 239 Sqn

No 241 Sqn

No 268 Sqn

No 285 Sqn

No 286 Sqn

303rd TCS
304th TCS
305th TCS
306th TCS
No 318 Sqn
No 400 Sqn
No 414 Sqn
No 430 Sqn
442nd TCG

No 525 Sqn

No 542 Sqn

No 587 Sqn

No 613 Sqn
No 614 Sqn
No 653 Sqn

No 691 Sqn

No 1362 Flight

No 1492 (Fighter) Gunnery Flight

No 1492 (TT) Flight

No 1540 BAT Flight

No 1600 (AAC) Flight

No 1601 (AAC) Flight

No 1625 (AAC) Flight

No 3207 Servicing Commando
No 3225 Servicing Commando
No 3226 Servicing Commando

Anti-Aircraft Co-operation Flight

Anti-Aircraft Co-operation Unit

Base Transport Unit

Night Flying Flight

RAF Practice Camp, Weston Zoyland

Transport Command Base Unit

Westonzoyland Flying Club
Wright Flight
Photographs and footage from the ABCT memorial marker unveiling at Weston Zoyland on 28 November 2015: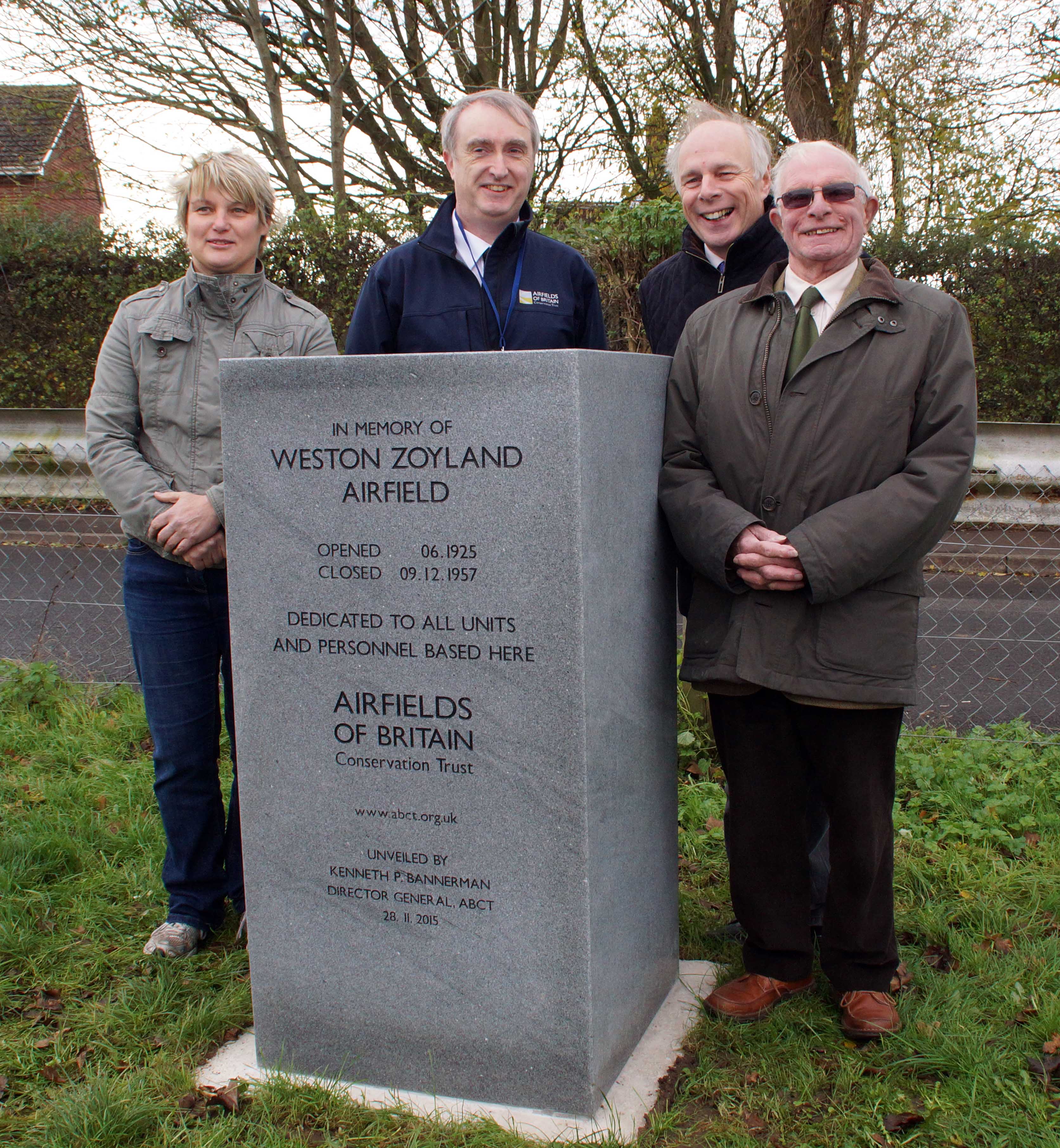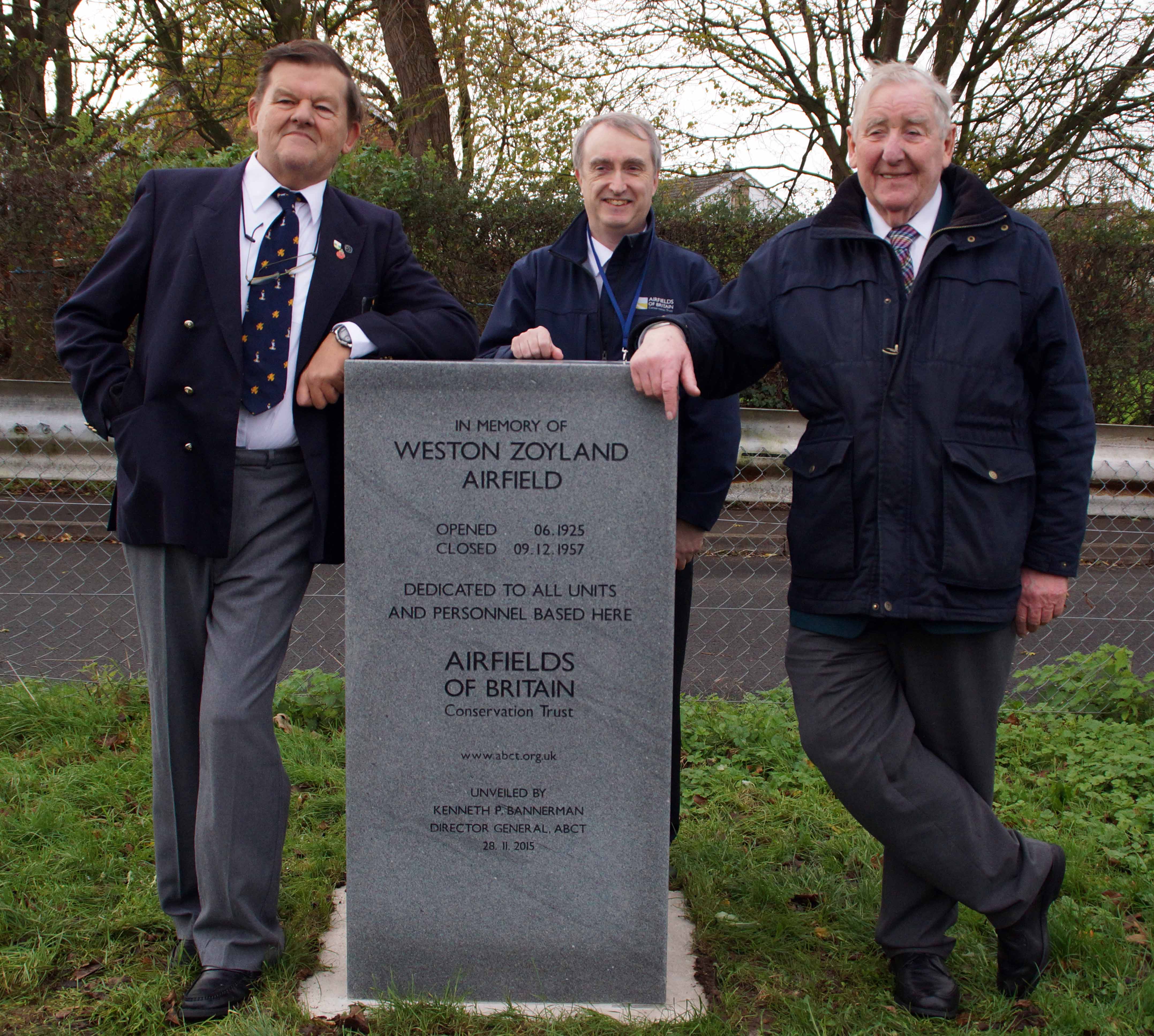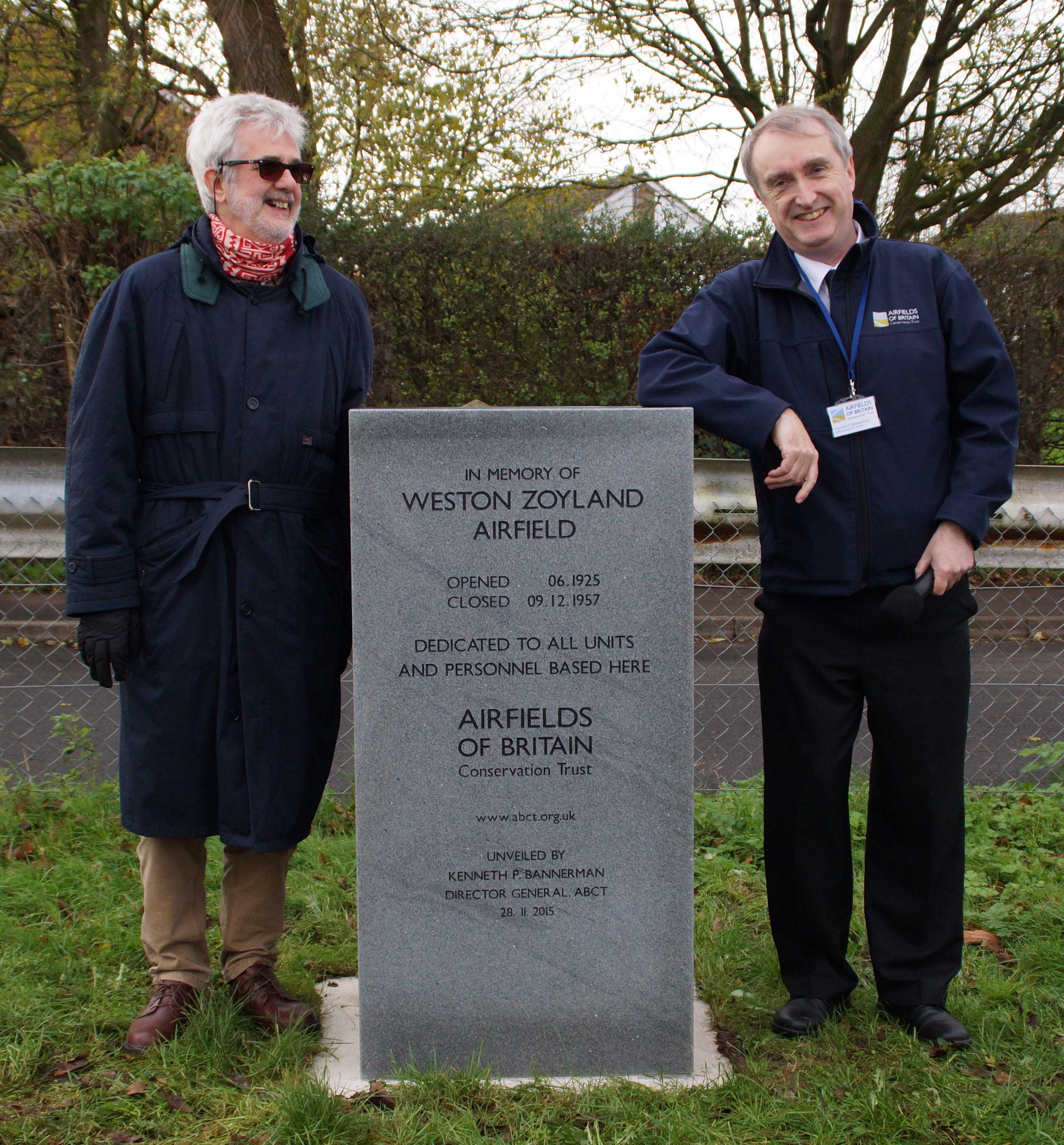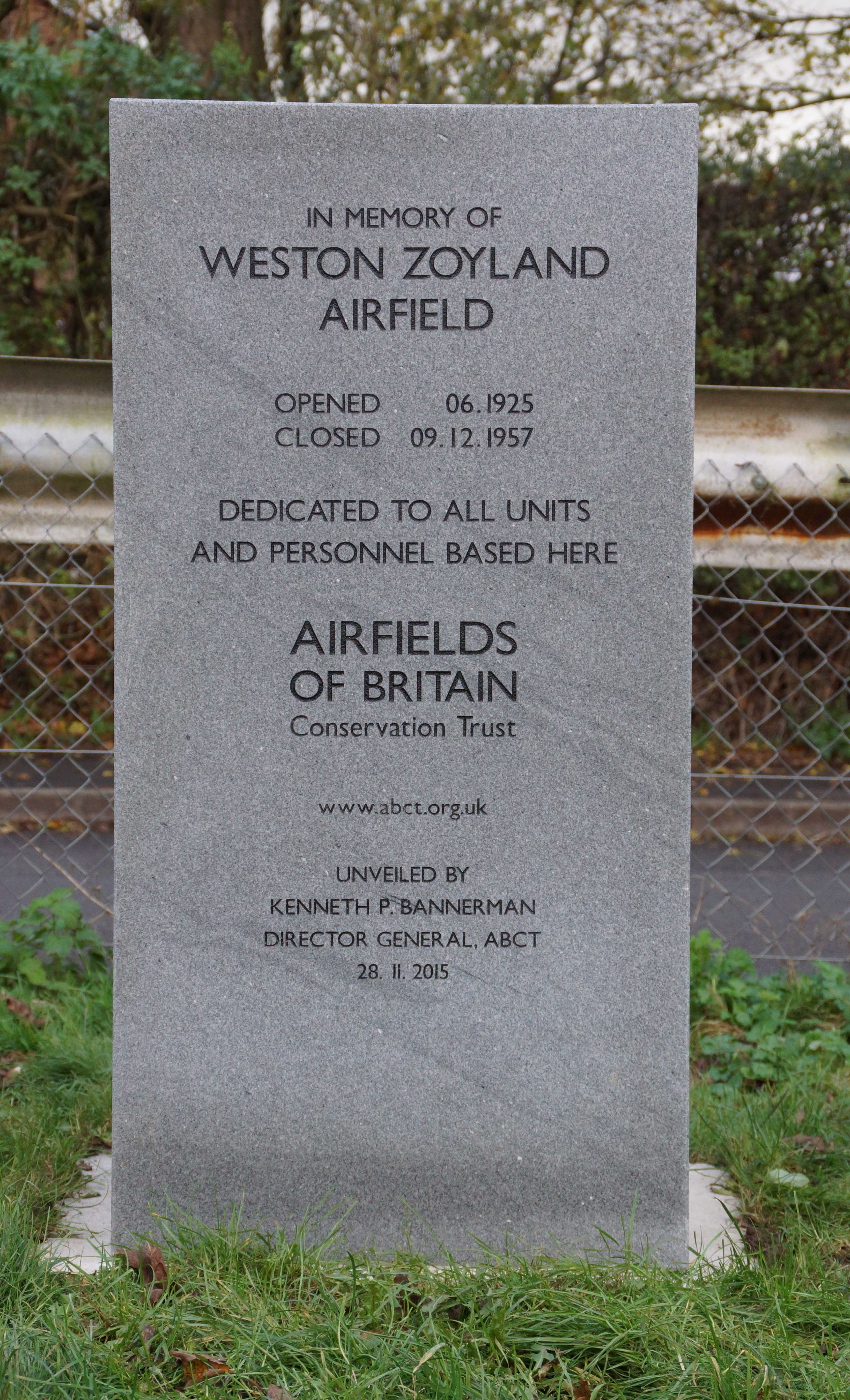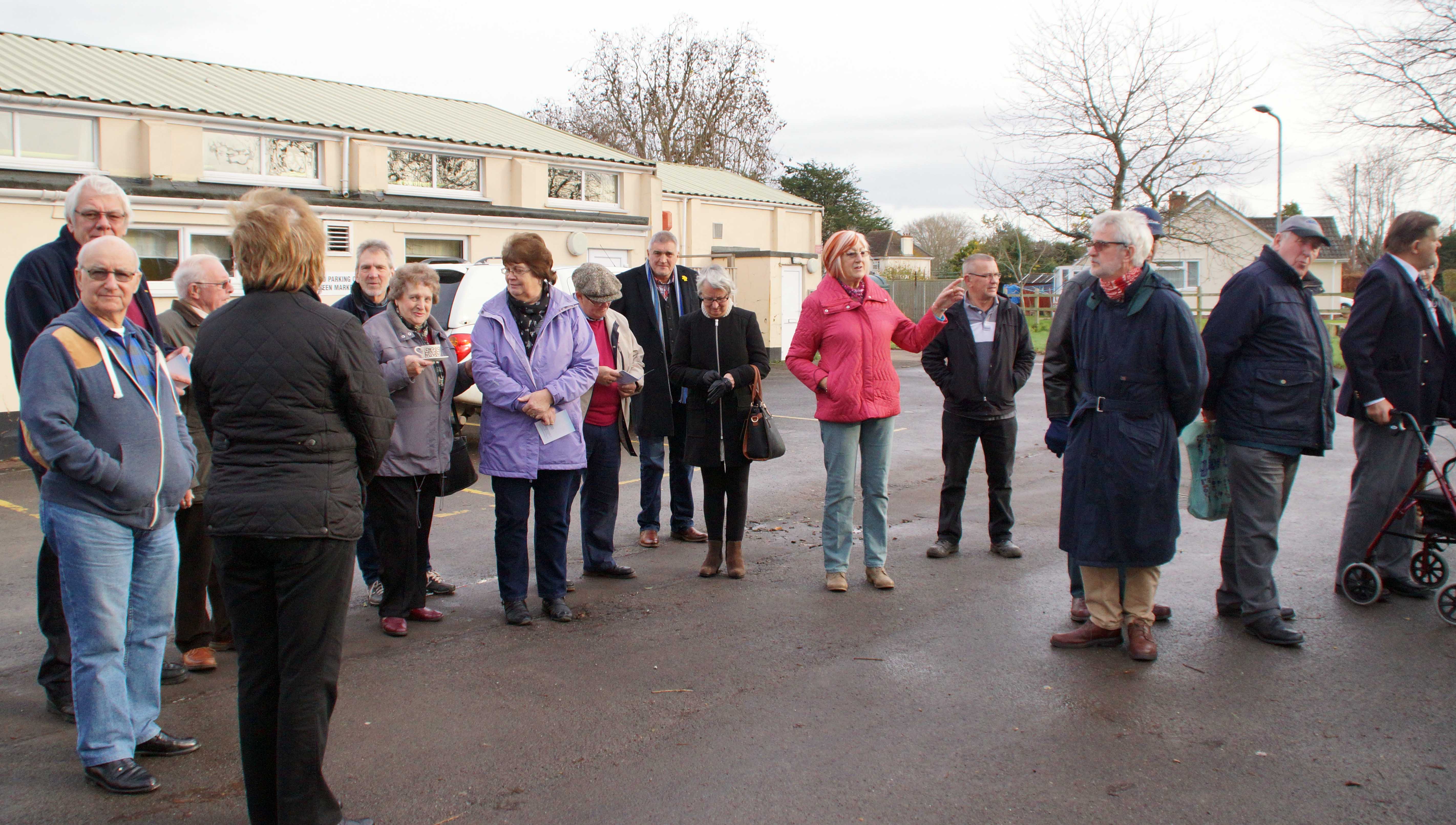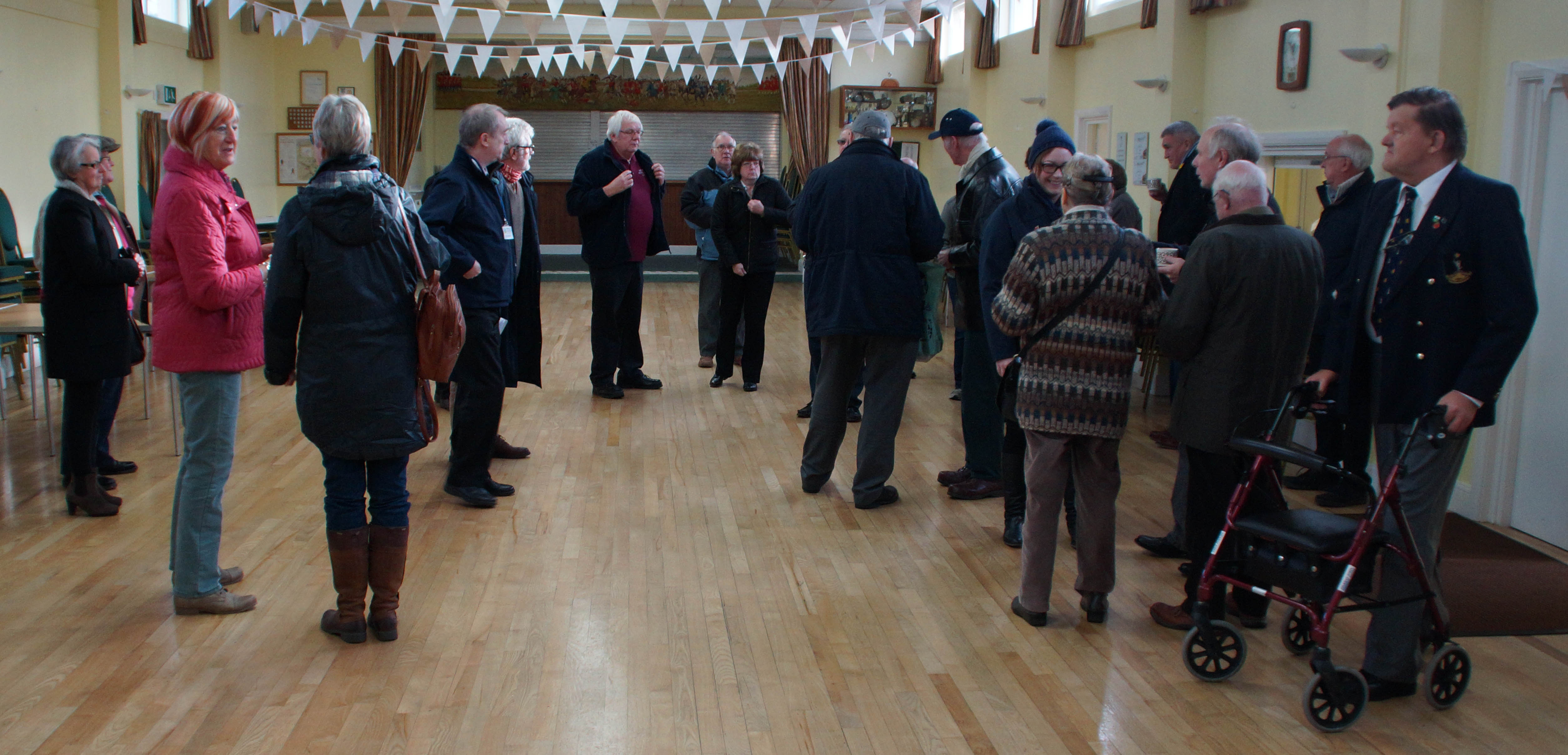 Racing at Weston Zoyland, early 1980s. Courtesy of Nick Pettitt
Various photographs of Weston Zoyland. Courtesy of John Grech
Footage of the control tower at Weston Zoyland. Courtesy of John Grech