Did you know?
"
Upottery appeared in the opening episode of the HBO miniseries Band of Brothers. Easy Company of the 506th Parachute Infantry Regiment, US 101st Airborne Division made its first combat jump into Normandy on 6th June 1944 from Douglas C-47s based there.
"
| | |
| --- | --- |
| Also known as: | Dakota Raceway / RAF Upottery / Smeatharpe Stadium / USAAF Station 462 |
| County: | Devon |
| Current Status: | Aviation / Farmland / Leisure activity / Public roads |
| Date: | 17 February 1944 - 26 September 1948 |
| Current Use: | Limited flying |
| Used By: | RAF / Civil / USAAF |
| Landing Surface Types: | Paved |
| Aircraft Roles: | Airborne forces / Maritime patrol |
Upottery opened in February 1944 and was originally designed as a bomber airfield for the USAAF. In addition to three runways, the station was equipped with normally associated facilities such as two T2 hangars and a bomb dump.
Widely known locally as Smeatharpe, the first USAAF aircraft to arrive on 26 April 1944 were Douglas C-47 transports of the 439th Troop Carrier Group. The four squadrons made a major contribution to D-Day on 5/6 June 1944 by dropping paratroops of the US 101st Airborne Division and towing gliders with reinforcements the following day. Upottery remained busy with the ongoing Allied offensive but the Group left on 8th September.
The US Navy became the next occupants of the airfield with two squadrons of Consolidated PB4Y-1s arriving in January and February 1945. These aircraft assisted in carrying out anti-submarine patrols over more southern and western waters until the end of World War Two. The Liberators soon left and Upottery was handed back to the RAF. Maintenance Units for equipment storage duties resided until the airfield closed in the autumn of 1948.
Although Upottery has largely been returned to agriculture, the majority of all three runways remain. A number of airfield buildings also survive in a derelict state, including the control tower. Parts of the site are used for motorsport including Dakota 'Drag and Drift' Raceway and Smeatharpe Stadium for stock car racing. Renovation work on Nissen huts that were part of the officers mess complex during 1944 was completed during 2013. 
The following organisations are either based at, use and/or have at least potentially significant connections with the airfield (as at 01/07/2013):
Autospeed
Blackdown Radio Control Flying Club
Clayhidon Parish Council
South West Airfields Heritage Trust
SRTS Limited
Upottery Airfield Heritage Trust
Upottery Parish Council
Notable Past Associated Organisations:
Main unit(s) present:
91st TCS
92nd TCS
93rd TCS
94th TCS
No 265 MU
No 267 MU
439th TCG
479th Anti-Submarine Group
No 820 Sqn
No 2896 Sqn RAF Regiment
Photographs and video from the unveiling of the ABCT memorial marker on 6 September 2015 and the later installation of a flag pole near the memorial:
 Courtesy of Robbert Turner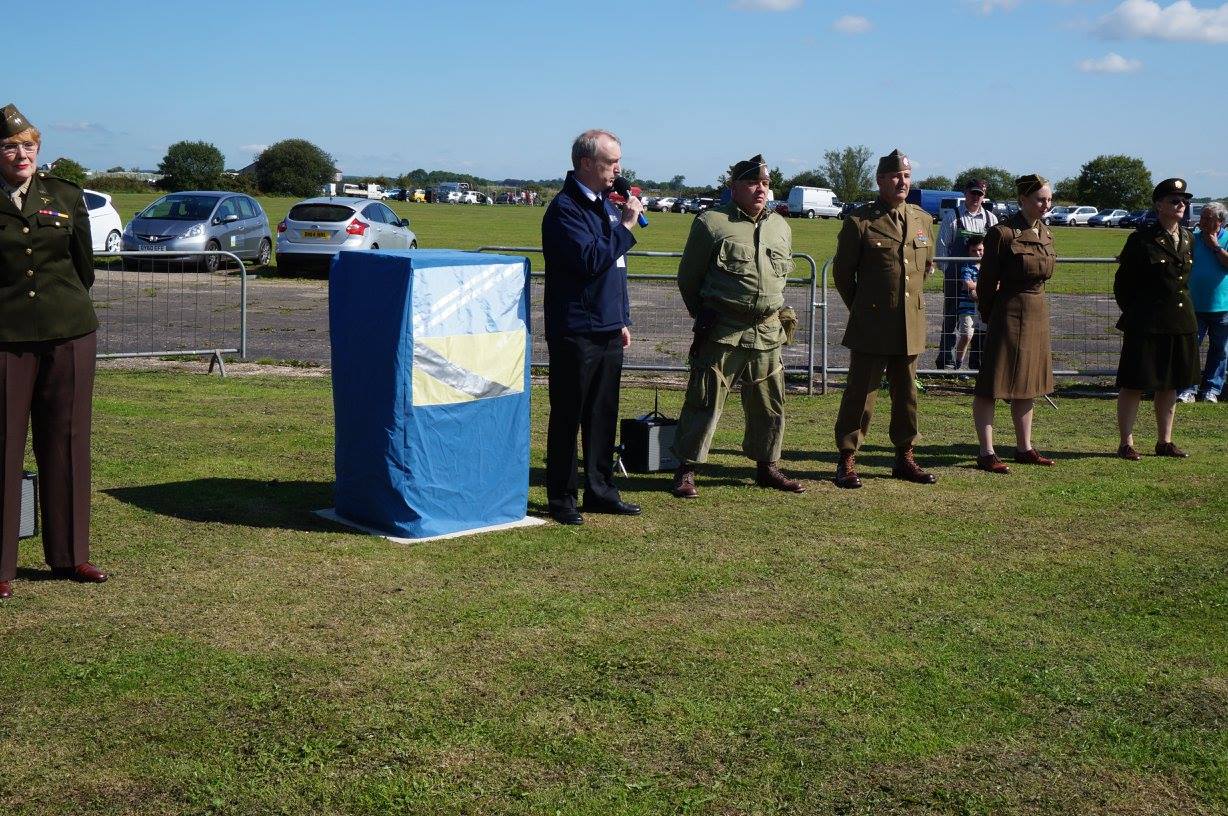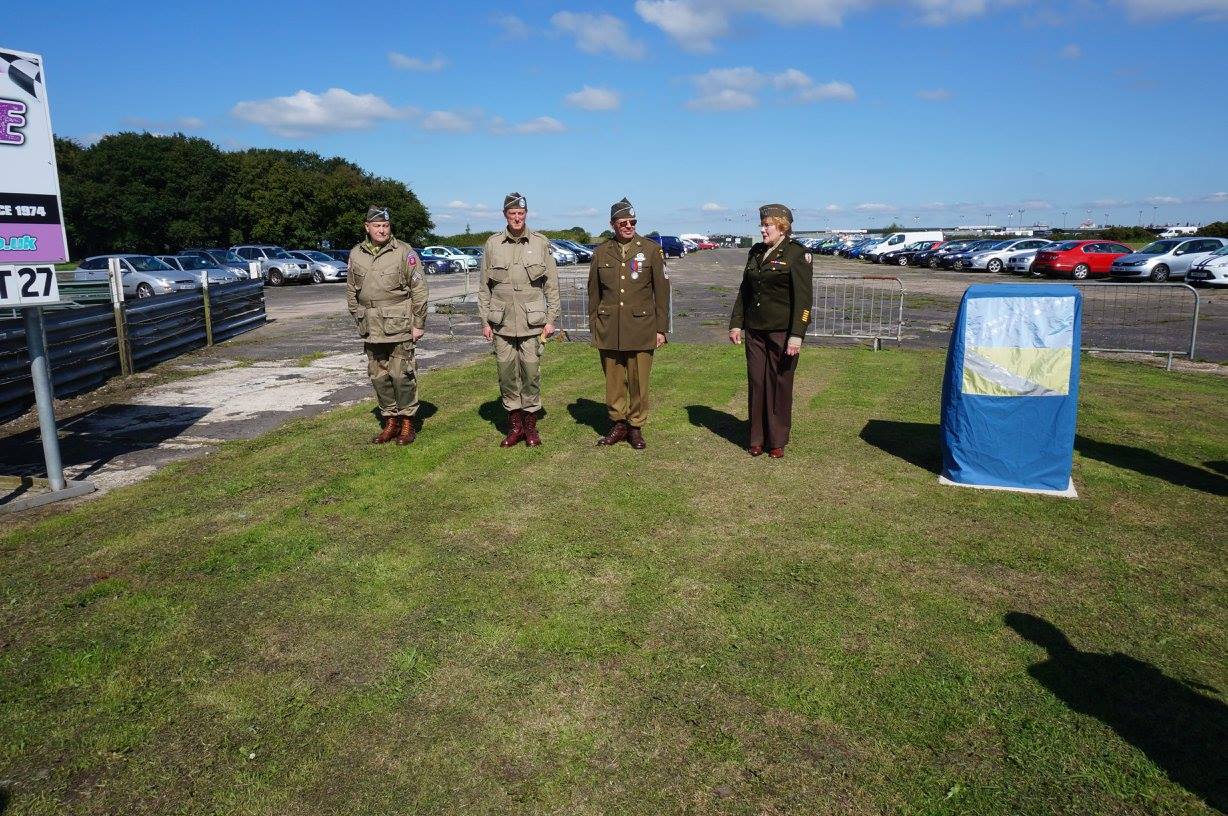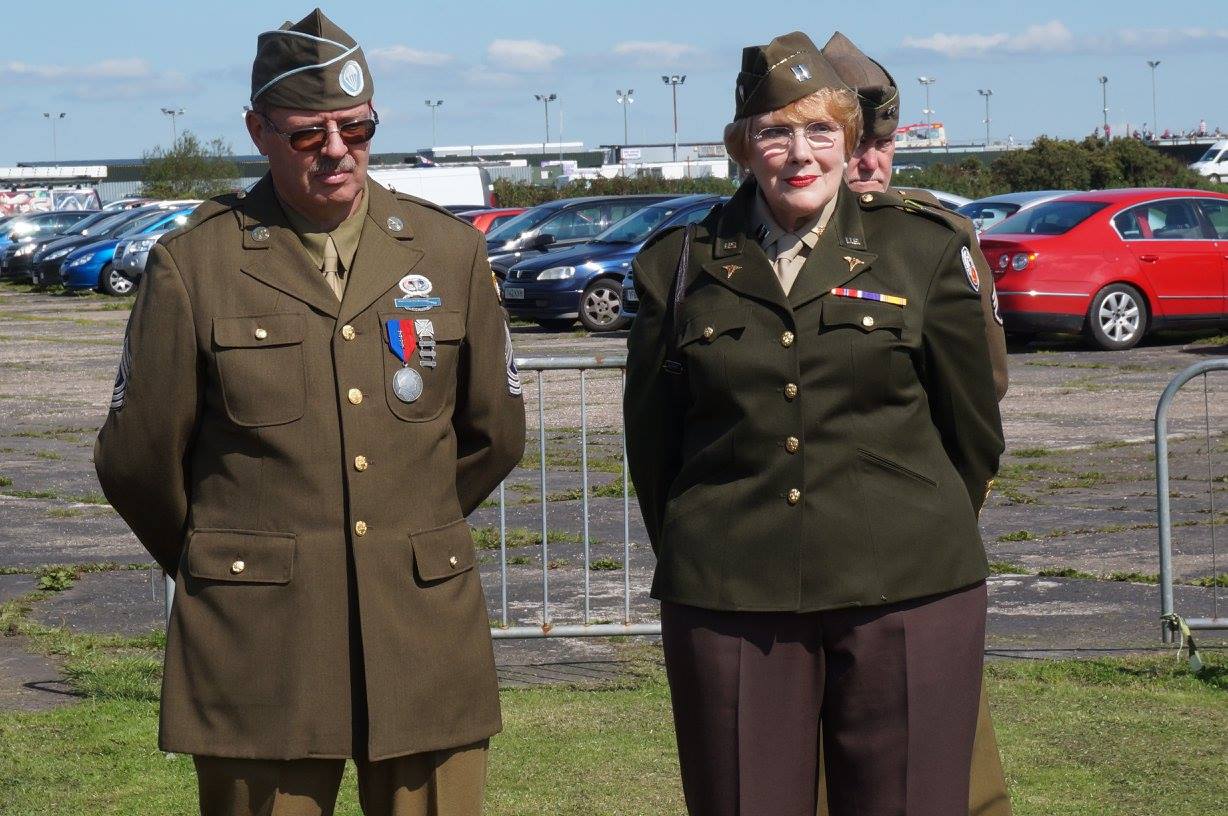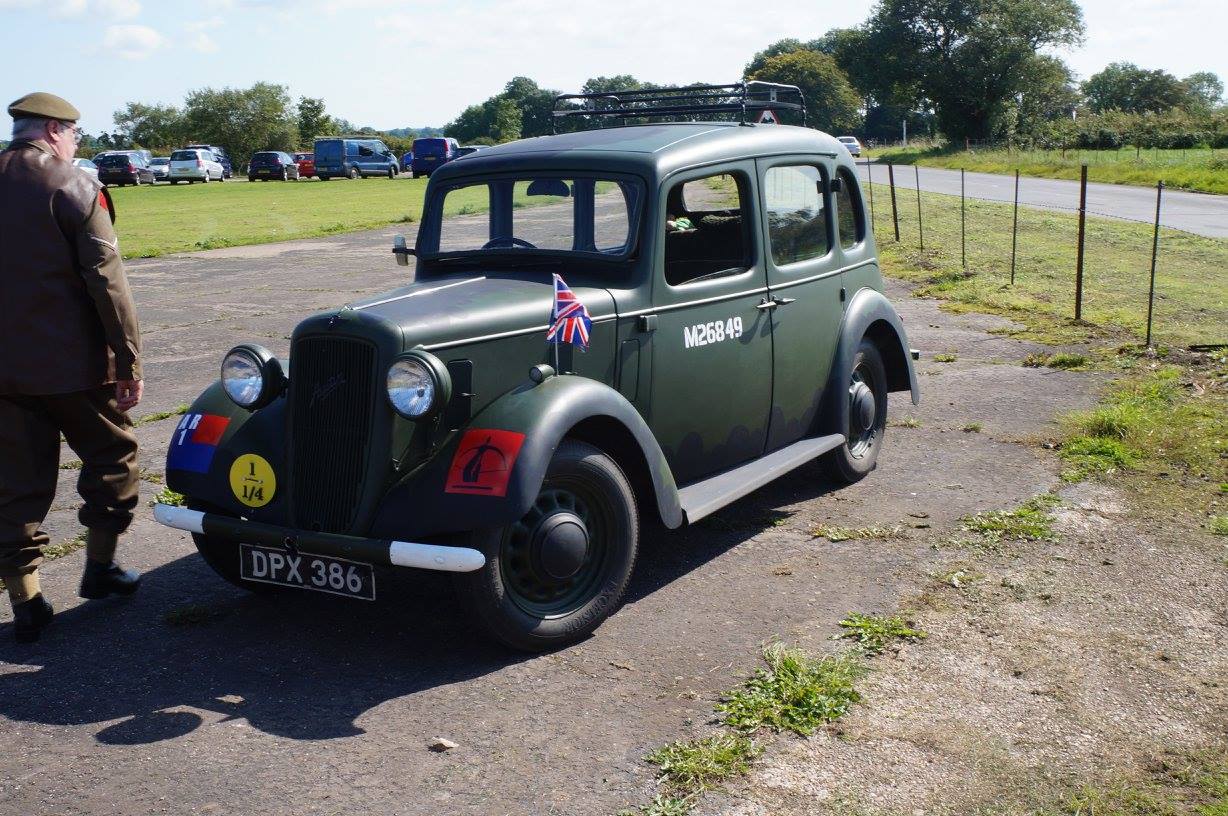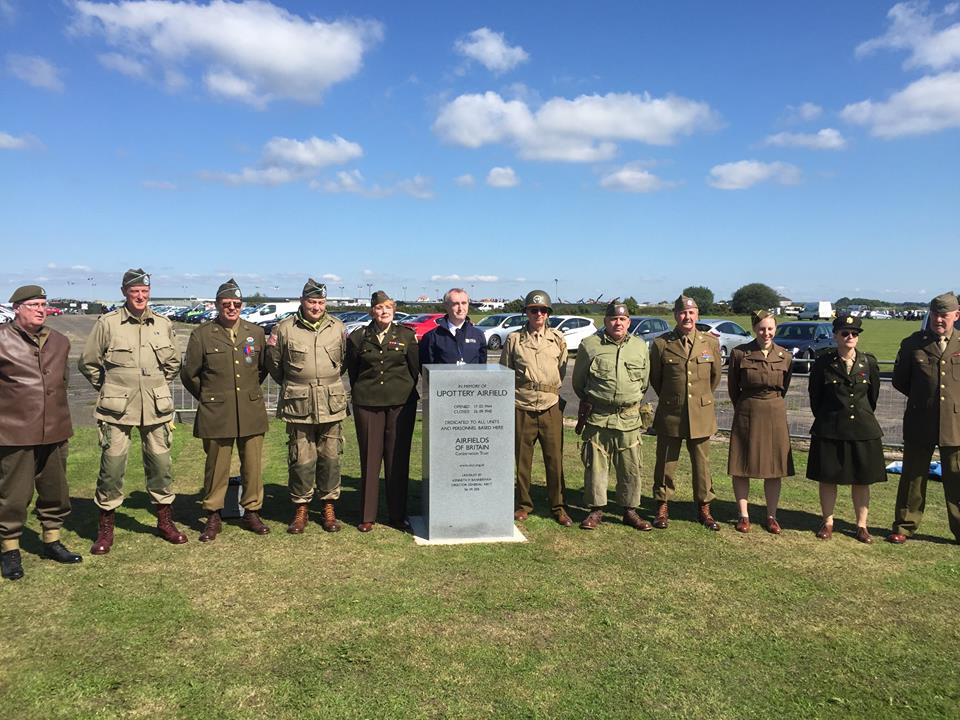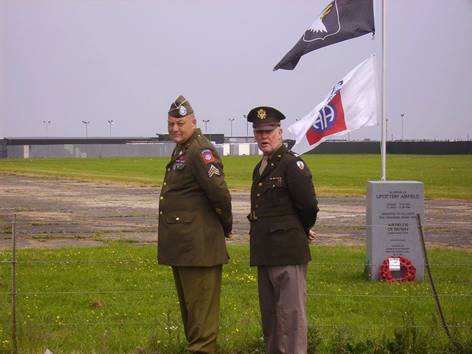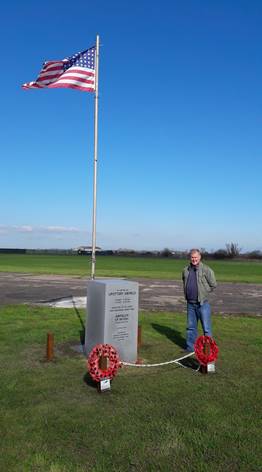 Footage from Upottery around D-Day. Courtesy of DDay-Overlord