Did you know?
"
Shortly prior to his passing, the legendary Raymond Baxter reportedly made a sentimental trip to Matlaske to see one of his former bases while serving as a distinguished Spitfire pilot during WW2. Sadly so much has this place been demolished that even he was finding difficulty in trying to find the airfield.
"
| | |
| --- | --- |
| Also known as: | Matlask / Matlask Aerodrome / Matlaske Aerodrome / RAF Matlask / RAF Matlaske / USAAF Station 178 |
| County: | Norfolk |
| Current Status: | Farmland |
| Date: | October 1940 - 16 May 1946 |
| Current Use: | Disused |
| Used By: | RAF |
Matlaske airfield was originally approved for requisition as far back as August 1939, opening in October 1940 as a satellite to Coltishall.

The airfield's name has always caused some comment and confusion – technically Matlaske is the village and Matlask the civil parish; the RAF for some reason tended to largely use the latter title in its records but Matlaske is the more commonly accepted name and the village sign prominently displays a Supermarine Spitfire at the top.

Matlaske's first fully recorded day of activity on 29 October 1940 saw it being bombed and strafed by five Luftwaffe Dornier 17s which caused limited damage and some casualties. Thereafter numerous RAF fighter squadrons resided at Matlaske from then until the end of WW2, mainly flying Spitfires but also notably North American Mustangs and Hawker Typhoons. Duties mainly involved offensive fighter sweeps over occupied Europe and anti-shipping patrols, while Typhoons also frequently had to counter hit-and-run Luftwaffe fighter-bomber attacks upon East Anglian targets.

Prominent squadrons included No 19 (Spitfires, August-December 1941) and No 56 (Typhoons, August 1942-July 1943). The most distinctive fighter aircraft present here became rare twin-engined Westland Whirlwinds of No 137 Squadron, stationed at Matlaske between December 1941 and August 1942 to carry out convoy patrols. The squadron suffered heavy losses during the so-called 'Channel Dash' by the German battleships Scharnhorst, Gneisenau and Prinz Eugen in February 1942.

Matlaske Airfield was out of action between August 1943 and September 1944 owing to major reconstruction work and some official vacillation. However the airfield became very busy once again for Tempest, Mustang and especially Spitfire squadrons, the latter performing further sweeps over Europe, even though Matlaske's temporarily waterlogged area necessitated some operations being mounted from Swannington down the road in the autumn of 1944.

No 453 Squadron (Spitfires, October 1944-April 1945) was the last truly significant unit here, if one excludes two Auster artillery spotter squadrons present in the late summer of 1945. After this the airfield slowly but surely withered away and was on caretaker status by October 1945, though it did not officially close in RAF Fighter Command terms until May 1946.  

Although the airfield is still fondly remembered, hardly anything now remains amid farmland, only really sections of perimeter track and foundations – both control towers were demolished in the late 1970s.

Admirers of the famous TV presenter Raymond Baxter may well know that he was based here for a short time towards the end of World War Two while serving with No 602 (City of Glasgow) Squadron.
The following organisations are either based at, use and/or have at least potentially significant connections with the airfield (as at 01/07/2013):
Matlaske Parish Council
Norfolk and Suffolk Aviation Museum - one of airfield's Blisters now main hangar at museum
Main unit(s) present:
No 3 Sqn
No 12 Gp TT Flight
No 19 Sqn
No 56 Sqn
No 65 Sqn
No 72 Sqn
No 122 Sqn
No 137 Sqn
No 195 Sqn
No 222 Sqn
No 229 Sqn
No 245 Sqn
No 266 Sqn
No 278 Sqn
No 451 Sqn
No 453 Sqn
No 486 Sqn
No 601 Sqn
No 602 Sqn
No 609 Sqn
No 611 Sqn
No 658 Sqn
No 659 Sqn
No 1489 (Fighter) Gunnery Flight
No 1489 (TT) Flight
No 2738 Sqn RAF Regiment
No 2741 Sqn RAF Regiment
No 2765 Sqn RAF Regiment
No 2805 Sqn RAF Regiment
No 2811 Sqn RAF Regiment
ASR Flight
Photographs from the unveiling of the ABCT marker at Matlaske on 27 February 2011: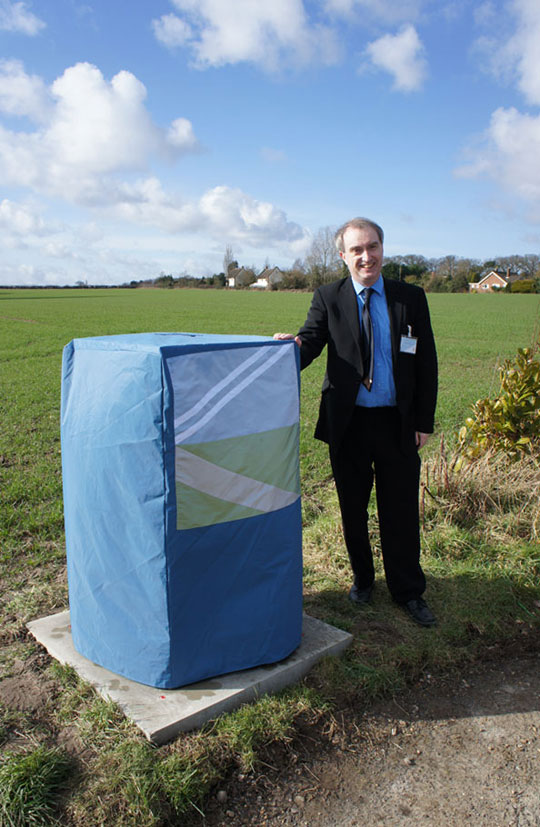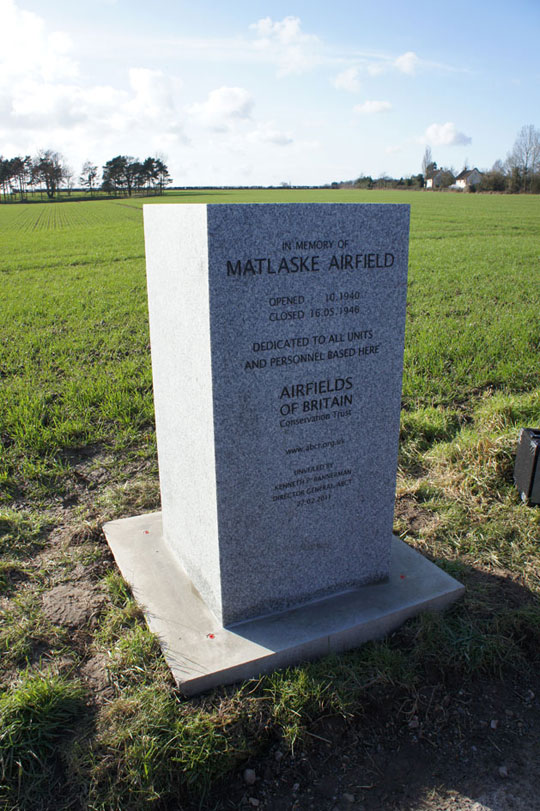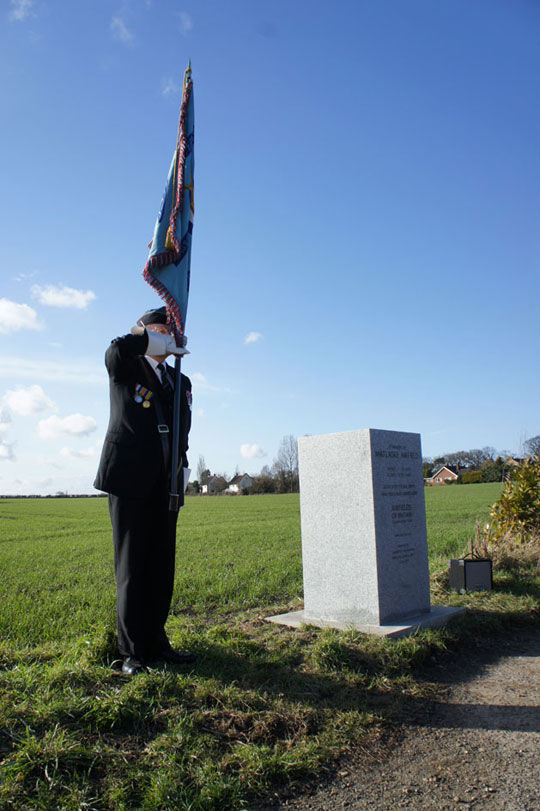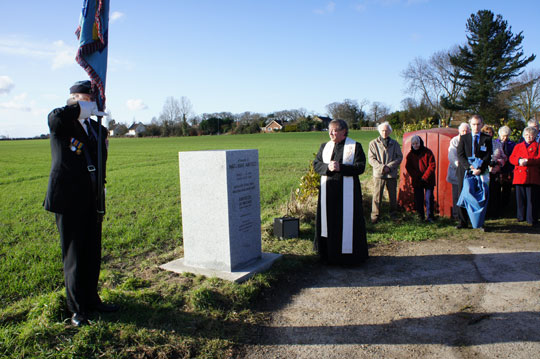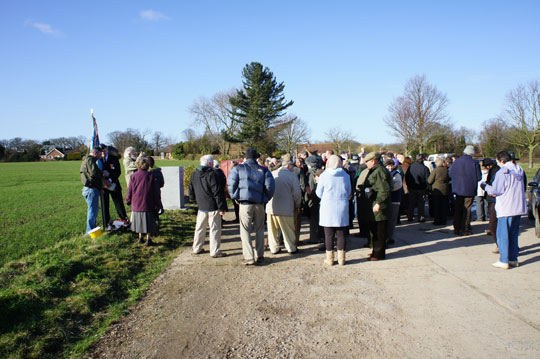 Photographs of the memorial and sign directing to the memorial, 2012. Courtesy of Roy Owen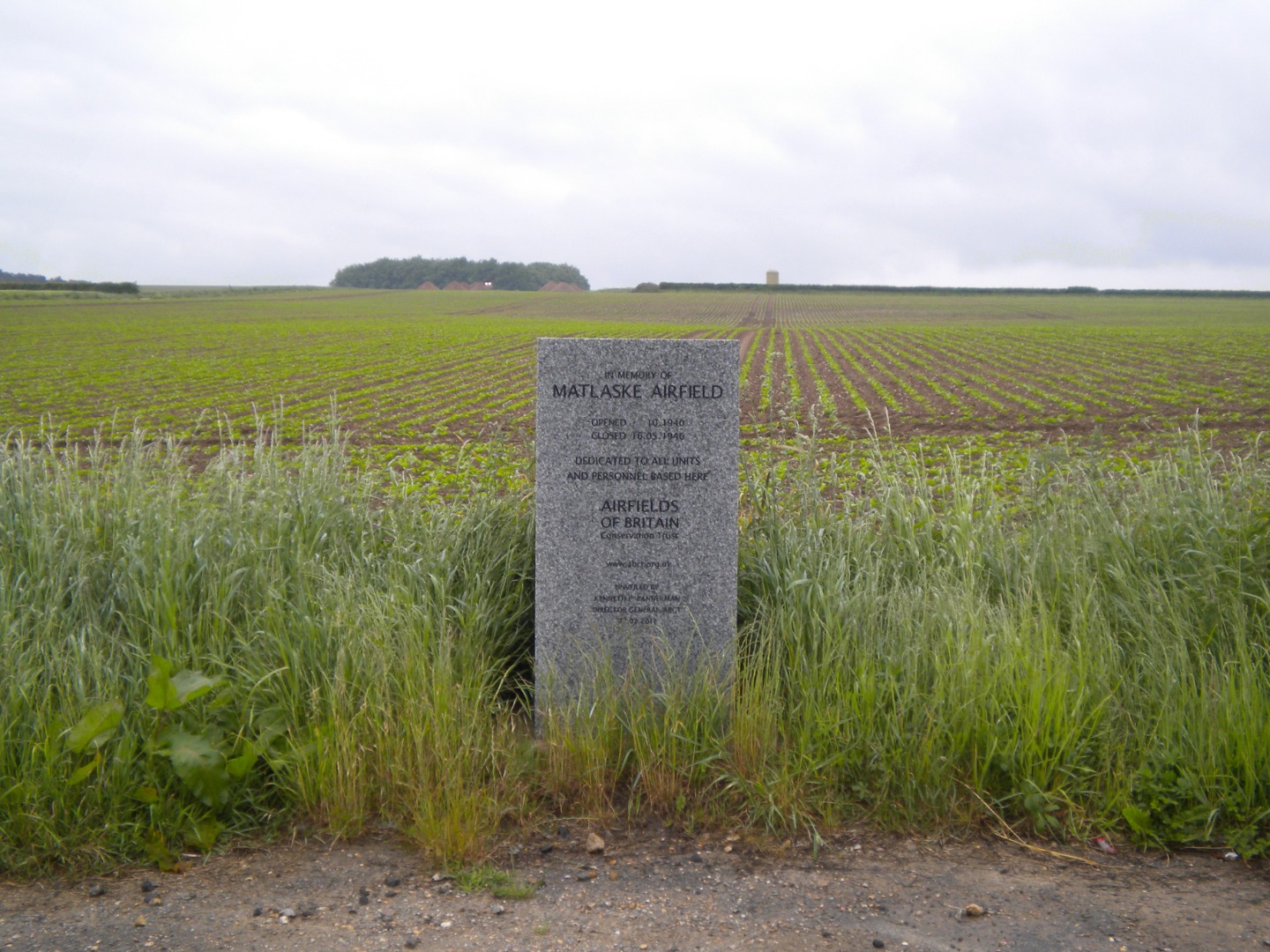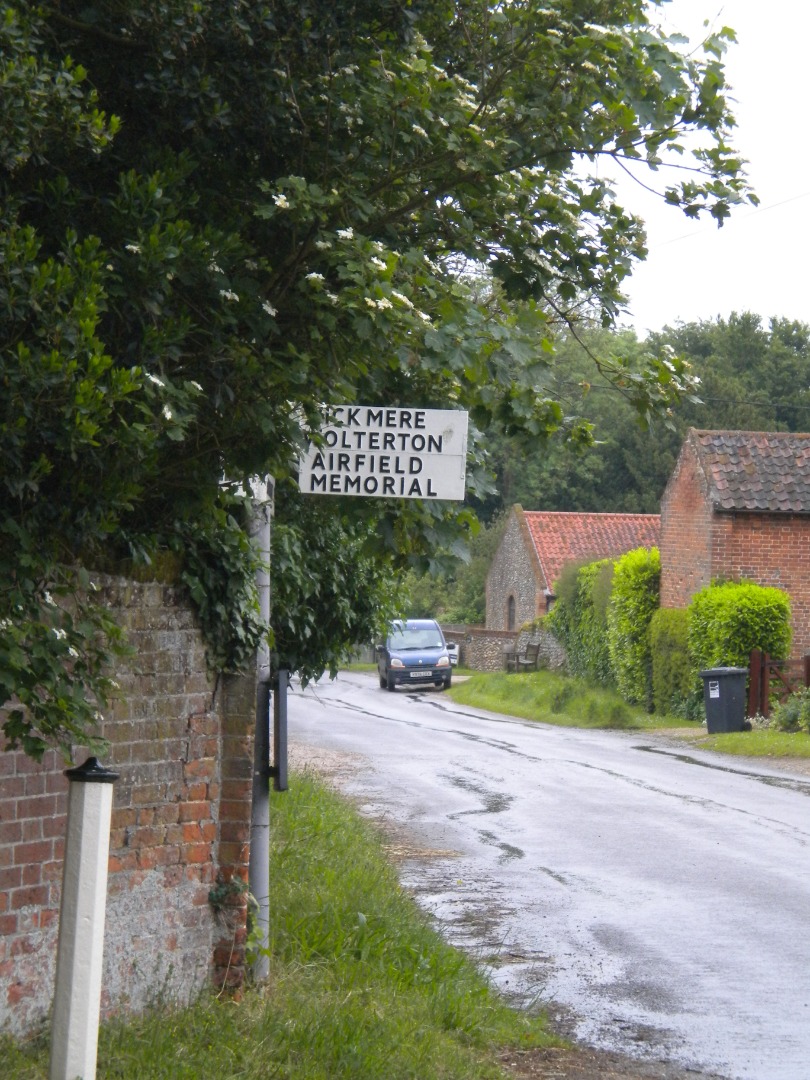 | | |
| --- | --- |
| Parent(s)/HQ Airfield(s): | |