| | |
| --- | --- |
| Also known as: | Hamble (North) / RAF Hamble / College Playing Fields |
| County: | Hampshire |
| Current Status: | Industry / Housing / Open land |
| Date: | 1926 - 1984 |
| Current Use: | Disused |
| Used By: | RAF / Civil |
| Prominent People: | Mary Ellis |
Easily the most prominent of Hamble's five main airfields, this particular airfield appeared during 1926 as aircraft manufacturer A.V. Roe needed a larger location than already existed. The Hampshire Aero Club formed during his year and quickly moved in but Hamble would become far better known for flying training and aircraft maintenance.
Air Service Training Limited, part of Armstrong Whitworth Aircraft, appeared in 1931 to instruct reserve pilots; more facilities were created at the southern end of the airfield for No 3 Elementary & Reserve Flying Training School which formed in 1933. So began a long career in this aviation capacity for Hamble over several decades, the training syllabus being gradually expanded, although aircraft flight testing in the 1930s was not absent either with development of the large four-engined Armstrong Whitworth Ensign airliner.
The start of World War Two saw what was now known as No 3 Elementary Flying Training School remain but a combination of nearby defensive barrage balloons, an increasing threat from enemy air attack and especially aircraft production demands forced this unit to leave for Watchfield in July 1940. These developments however worked for Hamble's advantage as the airfield took on a most important new role as an aircraft modification/repair and delivery centre. Thousands of Spitfires passed through here, female pilots of No 15 Ferry Pilots Pool (later Ferry Pool) delivering these and numerous other aircraft types to operational stations from July 1941 onwards after necessary conversion work on each machine had been completed.
Aircraft component manufacture also served as a most important part of Hamble's wartime life and thereafter but peacetime allowed flying training to return. Foreign as well as domestic students increasingly became a familiar sight and this trend continued after Hawker Siddeley disposed of Air Service Training in 1960; the College of Air Training took its place. Hamble became a widely recognised and much admired place to instruct particularly airline pilots but the demands and vagaries of the economic side of this form of aviation always proved a difficult balancing act. The cessation of British Airways support in 1982 proved an extremely major blow. Specialist Flying Training attempted to keep major flying going but the College of Air Training unfortunately had to call in the receivers in February 1984. Once all the aircraft and associated assets were sold at auction in the spring, this effectively meant the end for Hamble almost immediately and the land was acquired for housing. What very little flying remained at the by now officially recognised unlicensed airfield had completely finished by 1986.
Were it not for the still mostly untouched grass landing area, Hamble's second landplane airfield would be little recognisable today amid surrounding housing. Fortunately this place is still significantly and affectionately remembered by many people.
The following organisations are either based at, use and/or have at least potentially significant connections with the airfield (as of 01/06/2014):
GE Aviation Systems
Hamble Club FC
Hamble-le-Rice Parish Council
Hamble Local History Society
London Airways FC
Sky Blues Youth FC
Notable Past Associated Organisations:
Air Service Training Ltd
Armstrong Whitworth Aircraft
College of Air Training
Folland Aircraft
Glover Webb
Hawker Siddeley Group
Main unit(s) present:
No 1 Basic ANS

No 1 Supplementary School of Wireless Telegraphy

No 2 AEF

No 3 E&RFTS

No 3 EFTS

No 11 AONS

No 14 RFS

No 15 FPP

No 780 Sqn

No 2706 Sqn RAF Regiment
Antique Aircraft Company
Carill Aviation

Fairey Aviation Ltd

Hampshire Aero Club

Southampton UAS

Specialist Flying Training
Photographs from the unveiling of the ABCT memorial marker on 7 June 2014: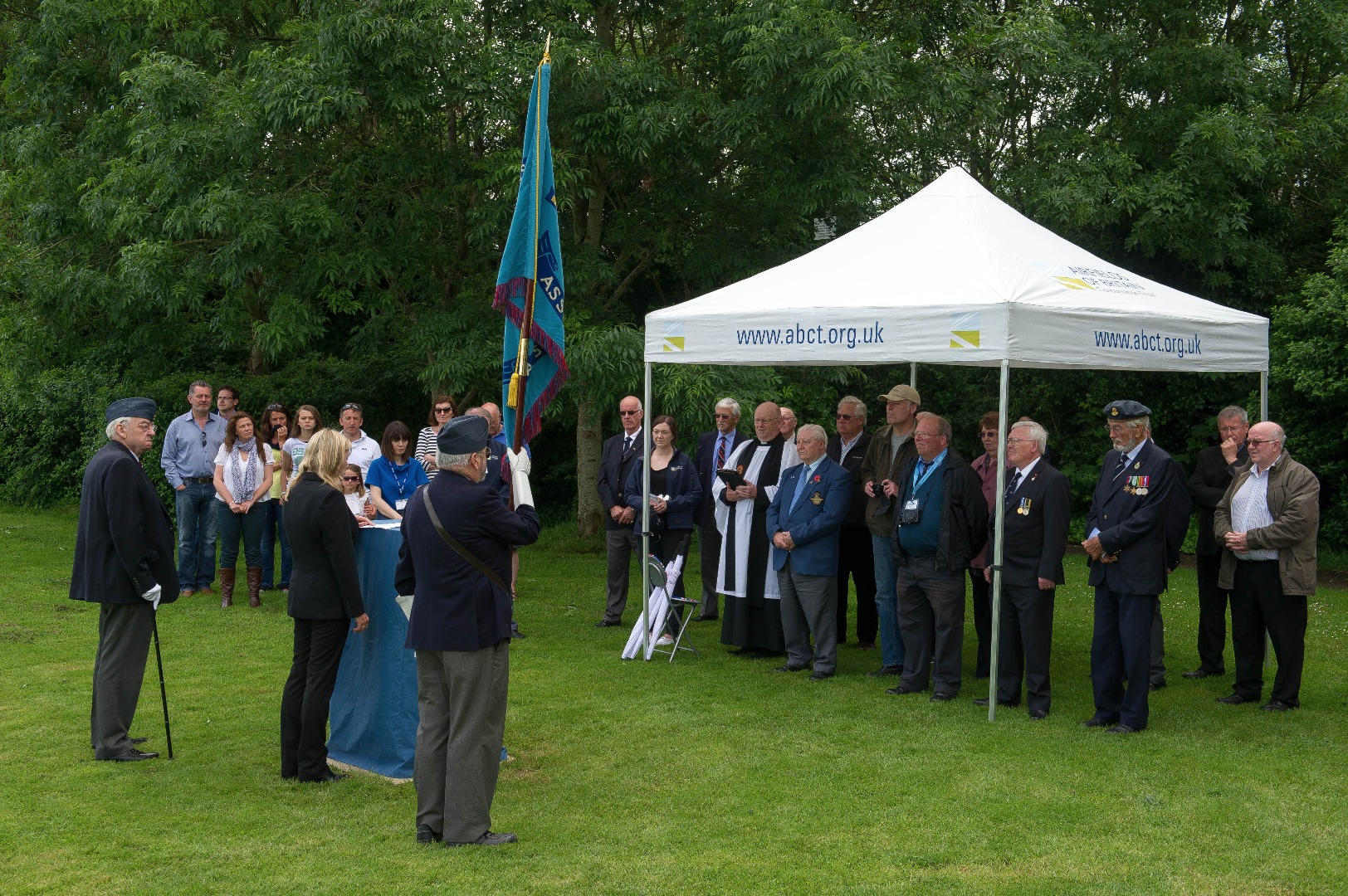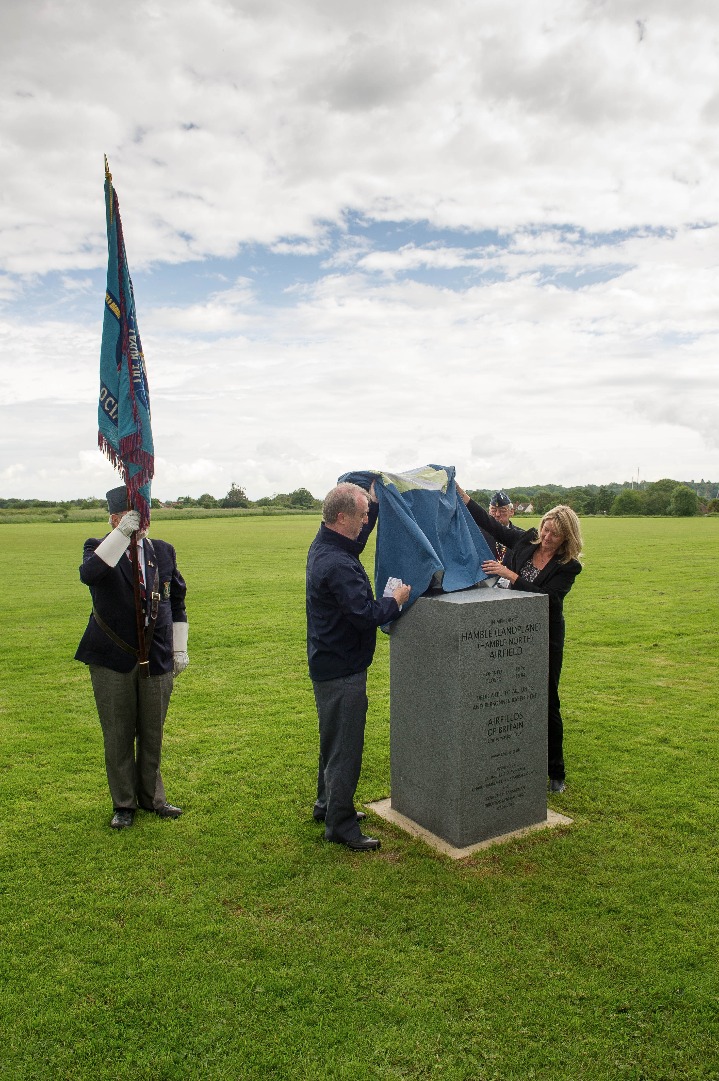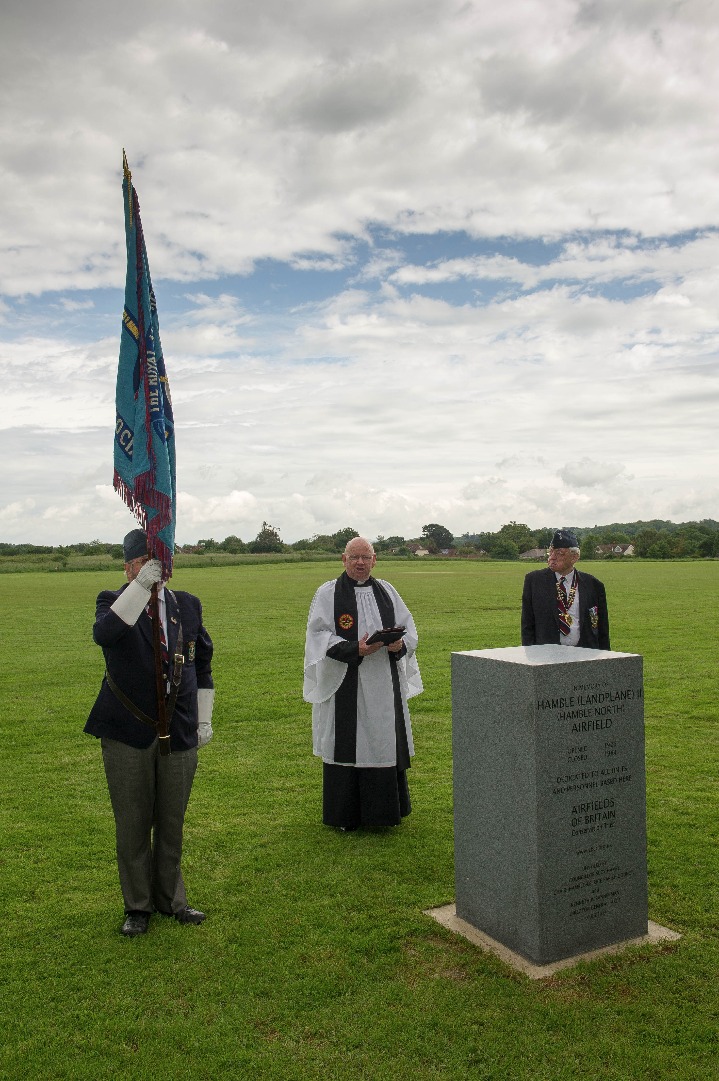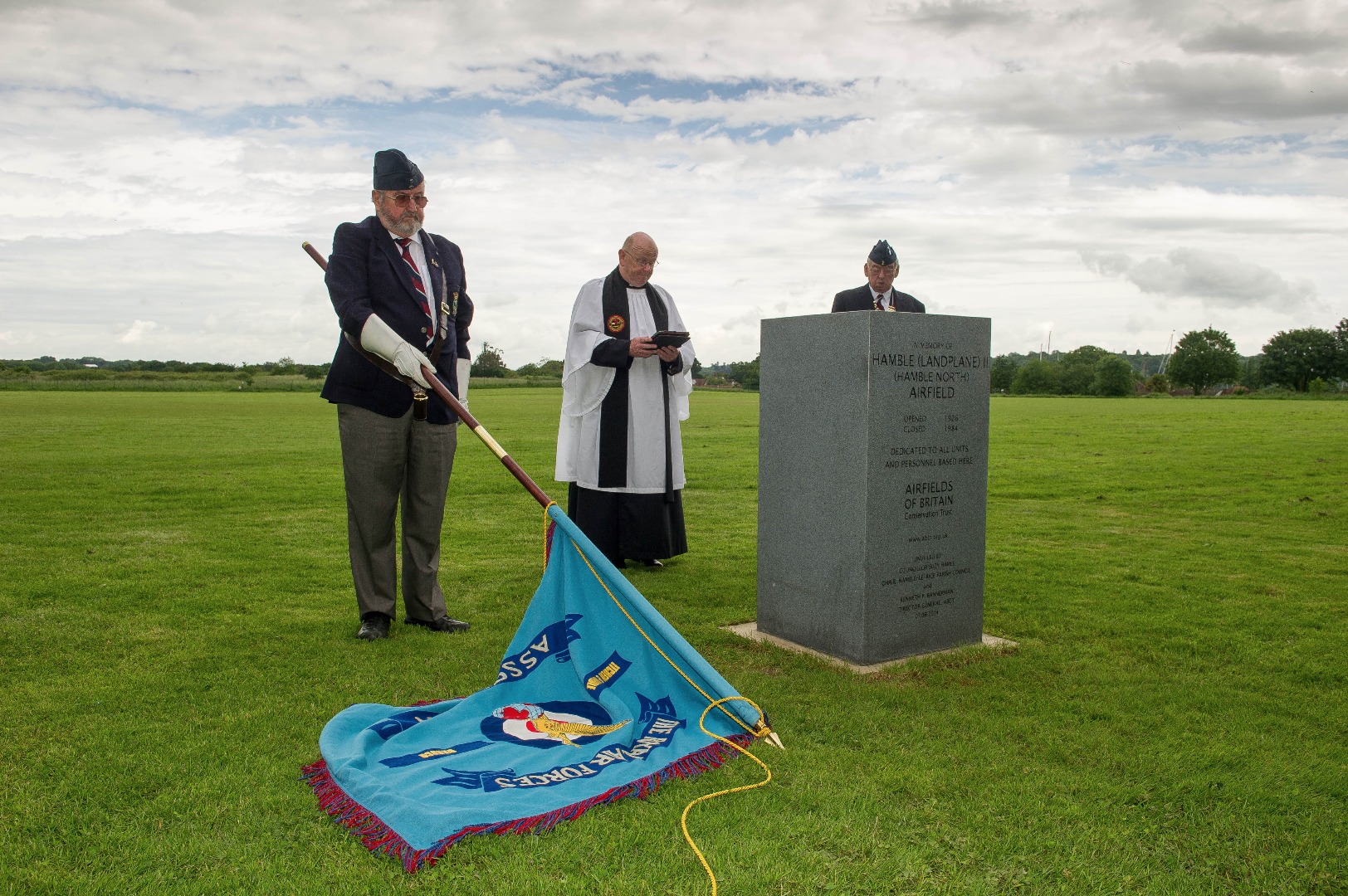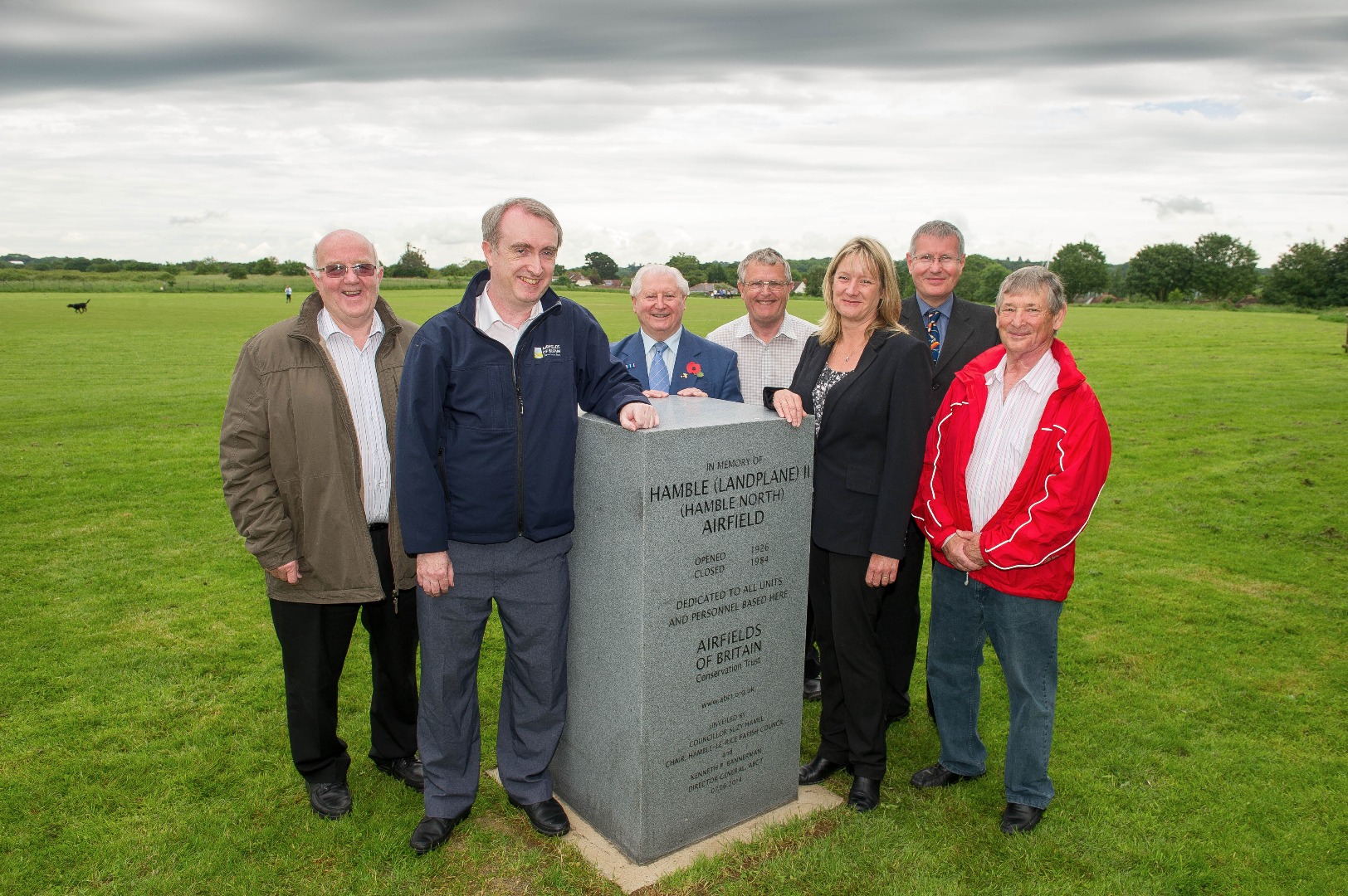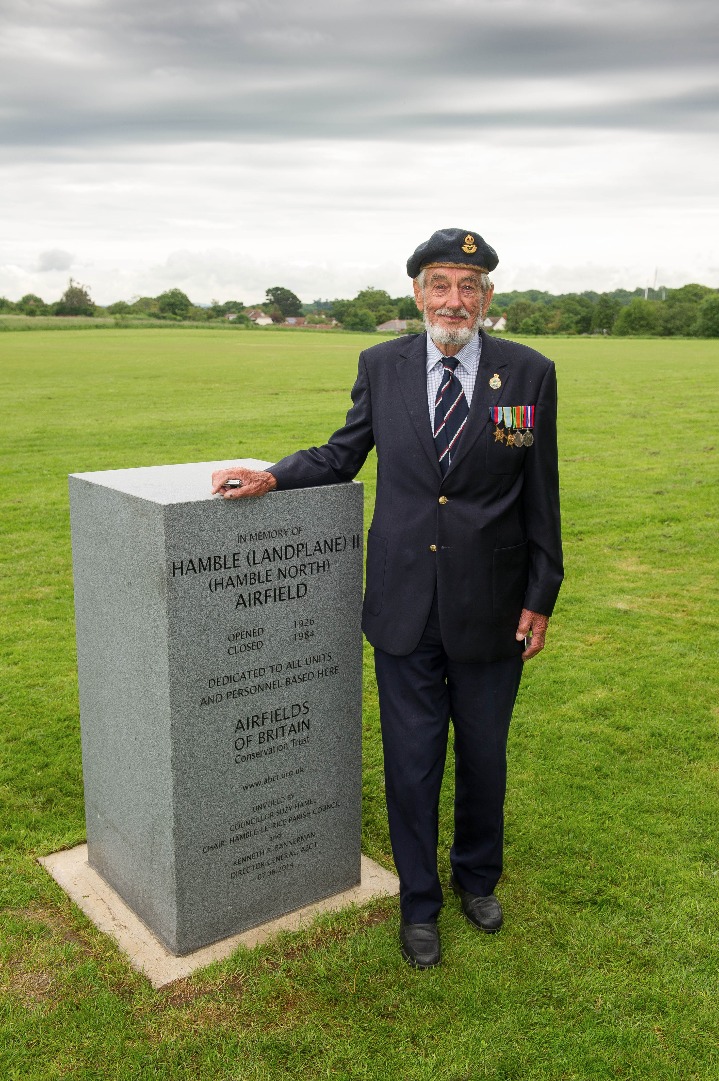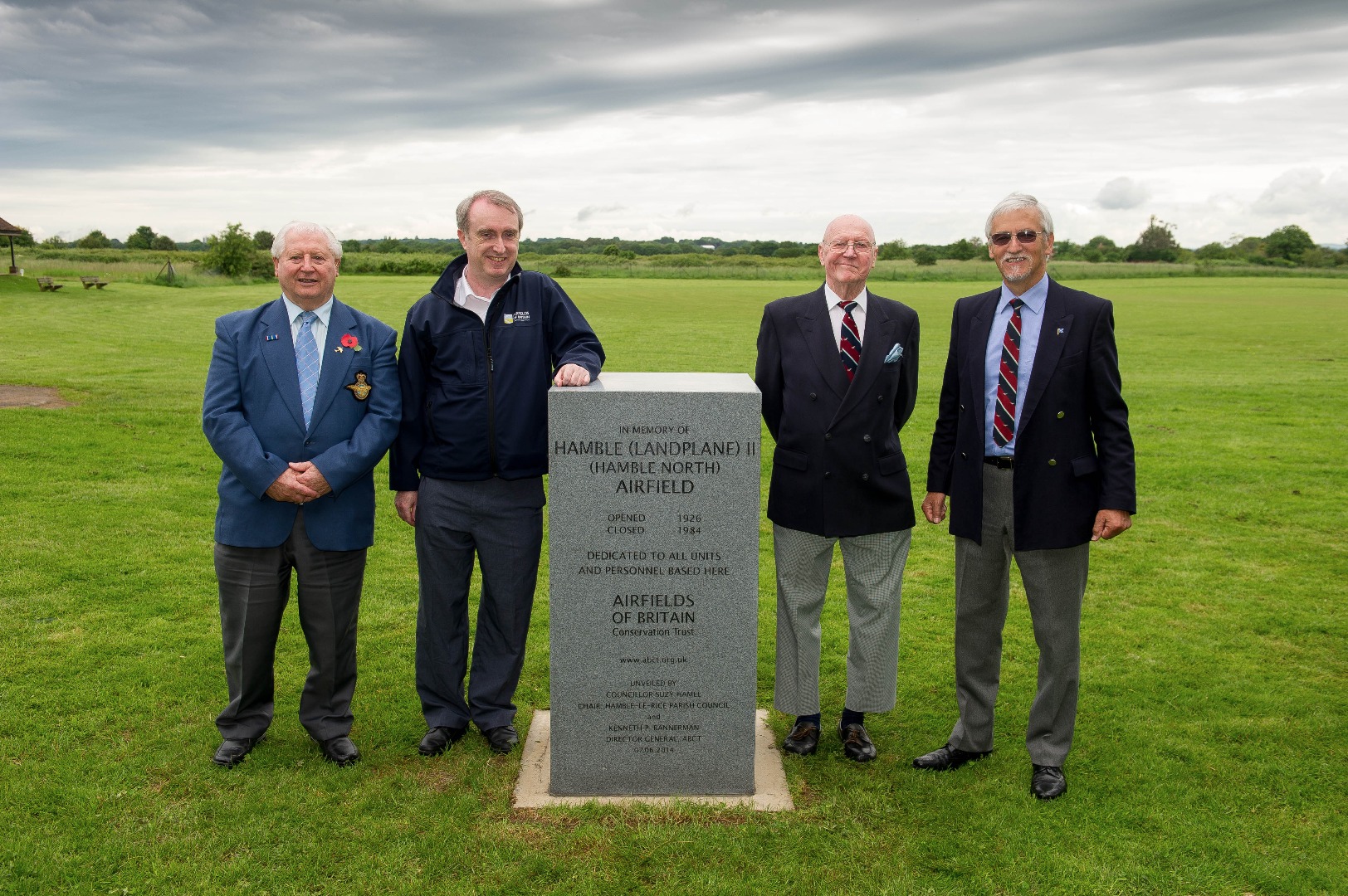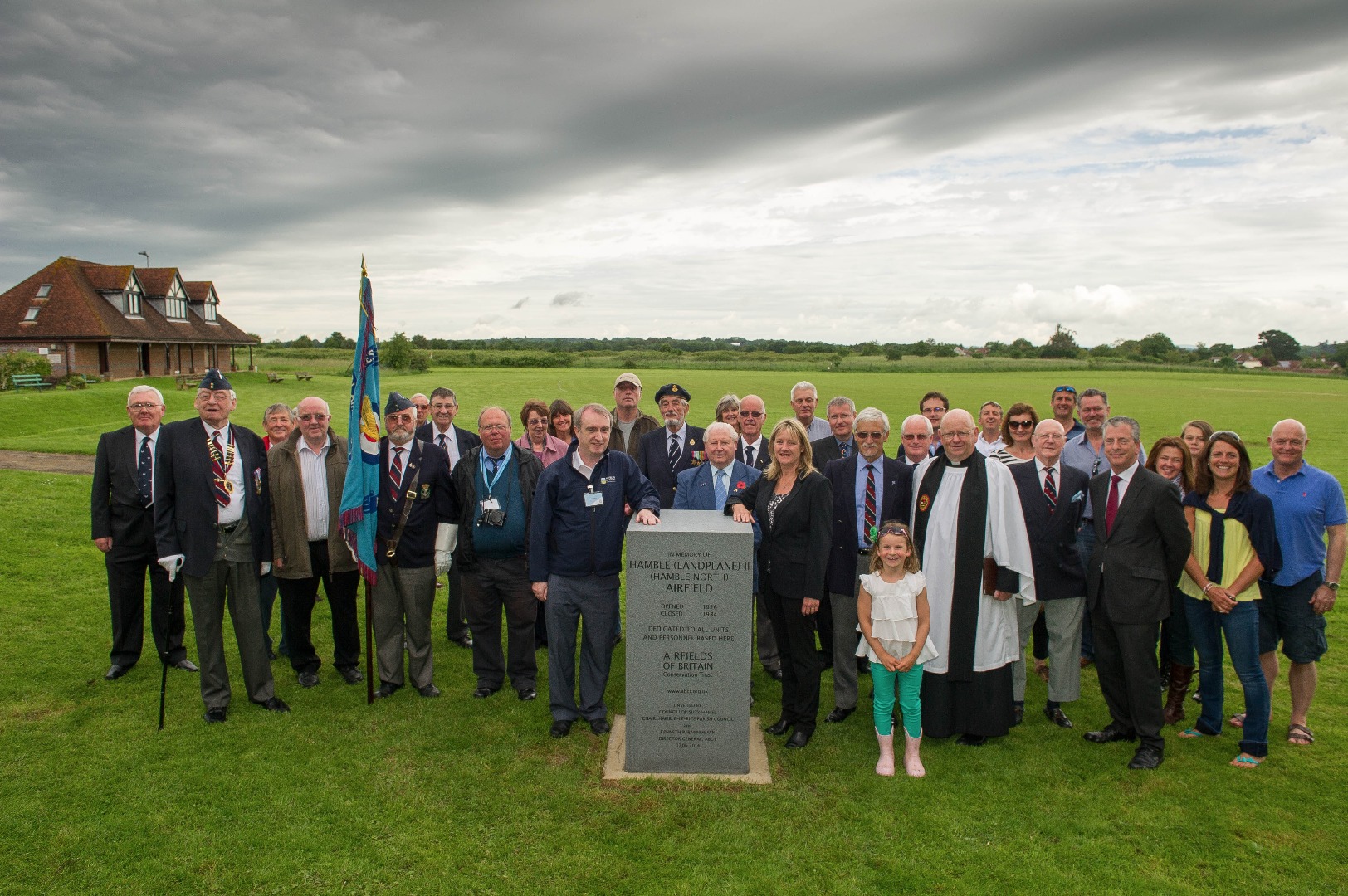 Britain's largest airliner, 1938. Courtesy of British Pathé