| | |
| --- | --- |
| Also known as: | RAF Catfirth |
| County: | Shetland |
| Current Status: | Open land |
| Date: | June 1918 - 15 April 1919 |
| Current Use: | Disused |
| Used By: | RAF |
| Landing Surface Types: | Water |
| Aircraft Roles: | Maritime patrol |
A remote flying boat base at Catfirth became the first proper airfield in Shetland. Plans for an airfield here had begun by the late autumn of 1917 but maritime patrol flying activity only started in June 1918, when No 300 (Flying Boat) Flight appeared with Felixstowe F.3s. Although more Flights were initially intended to be stationed at Catfirth, these plans were suspended prior to the Armistice the following November. Construction work meanwhile had already started to a fair degree, though there was still much to do.
Largely due to its location, the planners had intended to effectively temporarily close Catfirth for the winter but the advent of peactime saw the airfield officially close in April 1919. Items such as the slipways were subsequently removed, yet this airfield has never fully disappeared as some support buildings still stand, along with several concrete blocks.
The following organisations are either based at, use and/or have at least potentially significant connections with the airfield (as at 31/01/2018):
Nesting and Lunnasting Community Council
Nesting Local History Group
Main unit(s) present:
No 300 (Flying Boat) Flight
Photographs of the ABCT plaque at Catfirth, unveiled on Sunday 10 June 2018. Courtesy of Jennie and Andy Bradley of the Nesting Local History Group: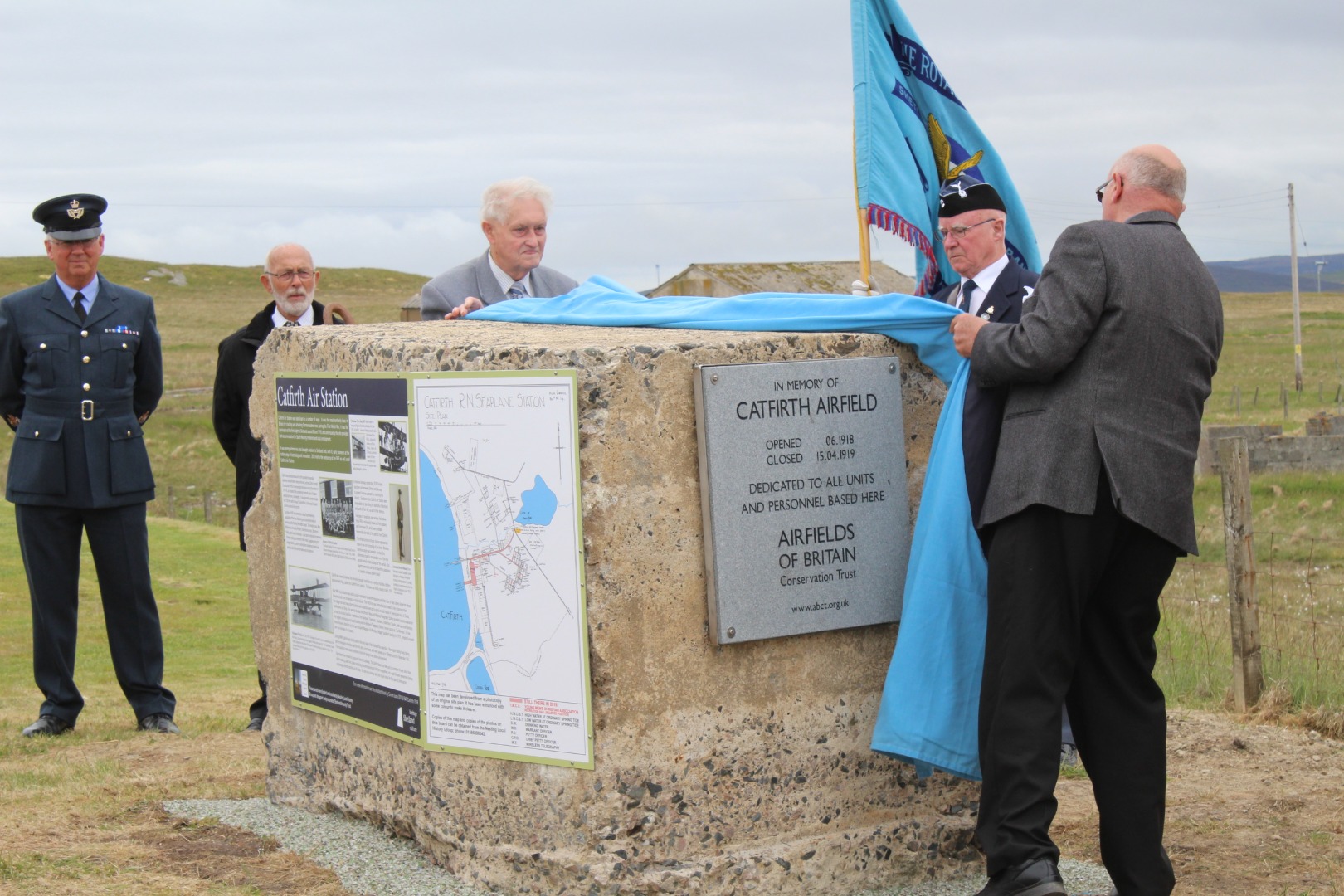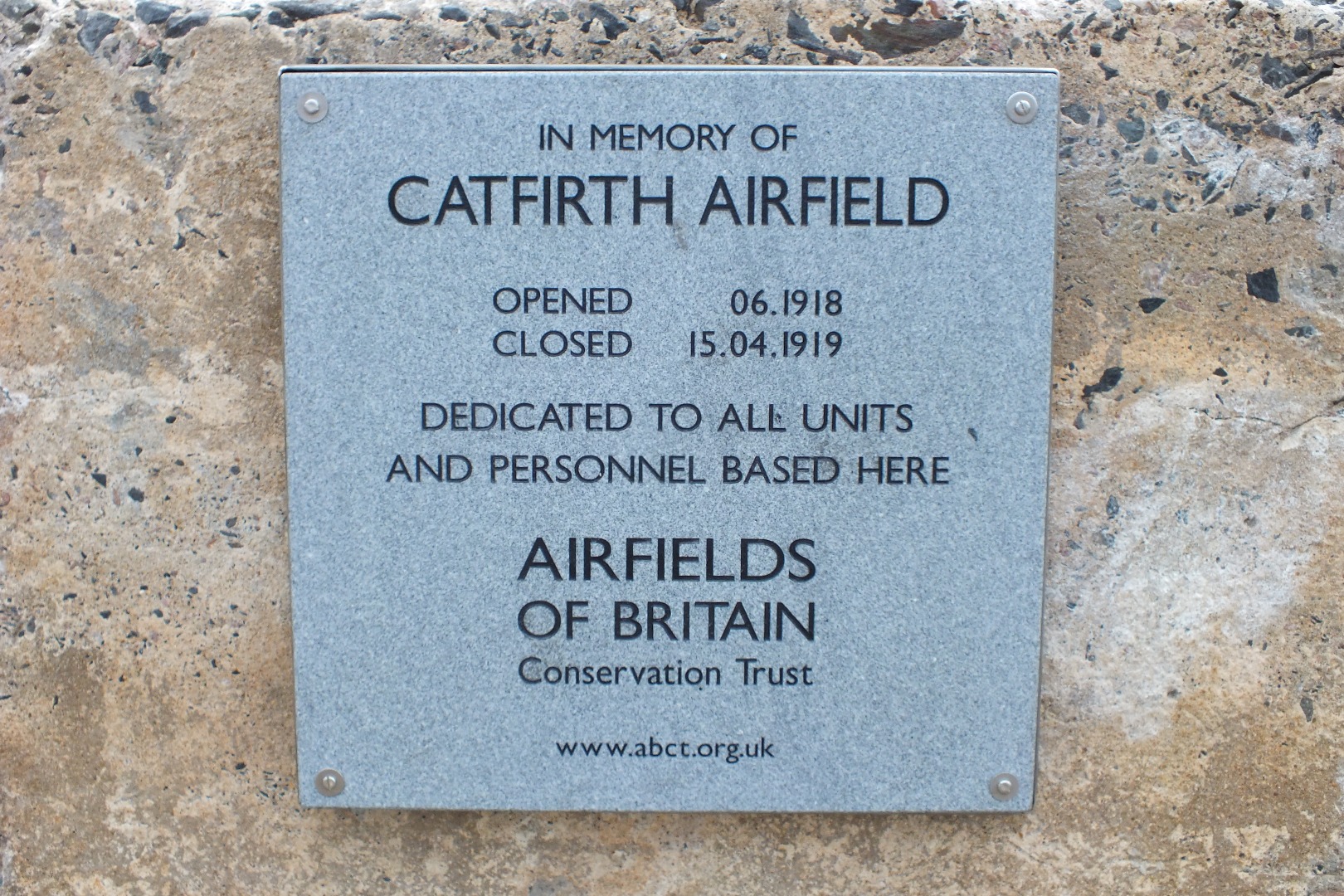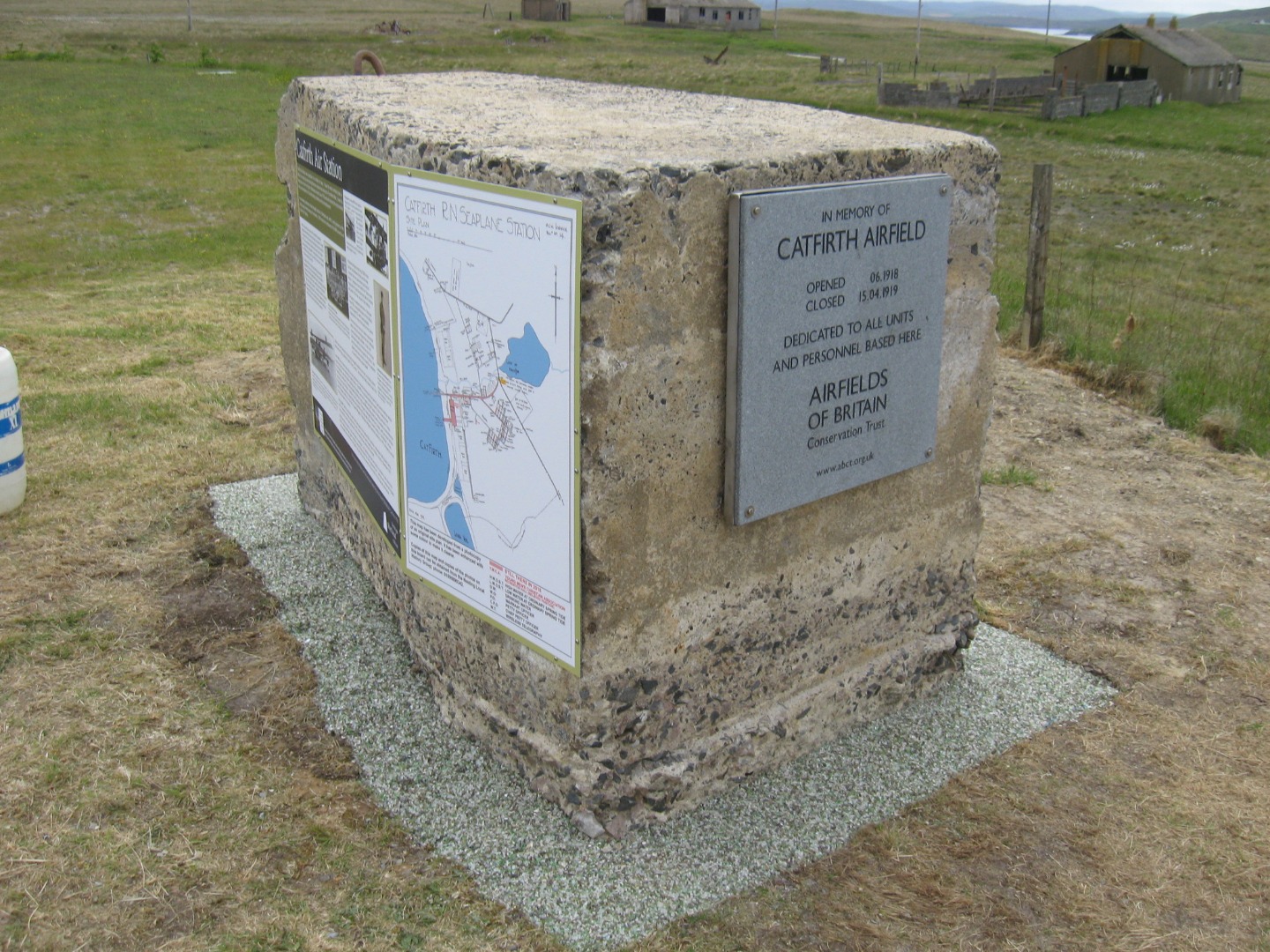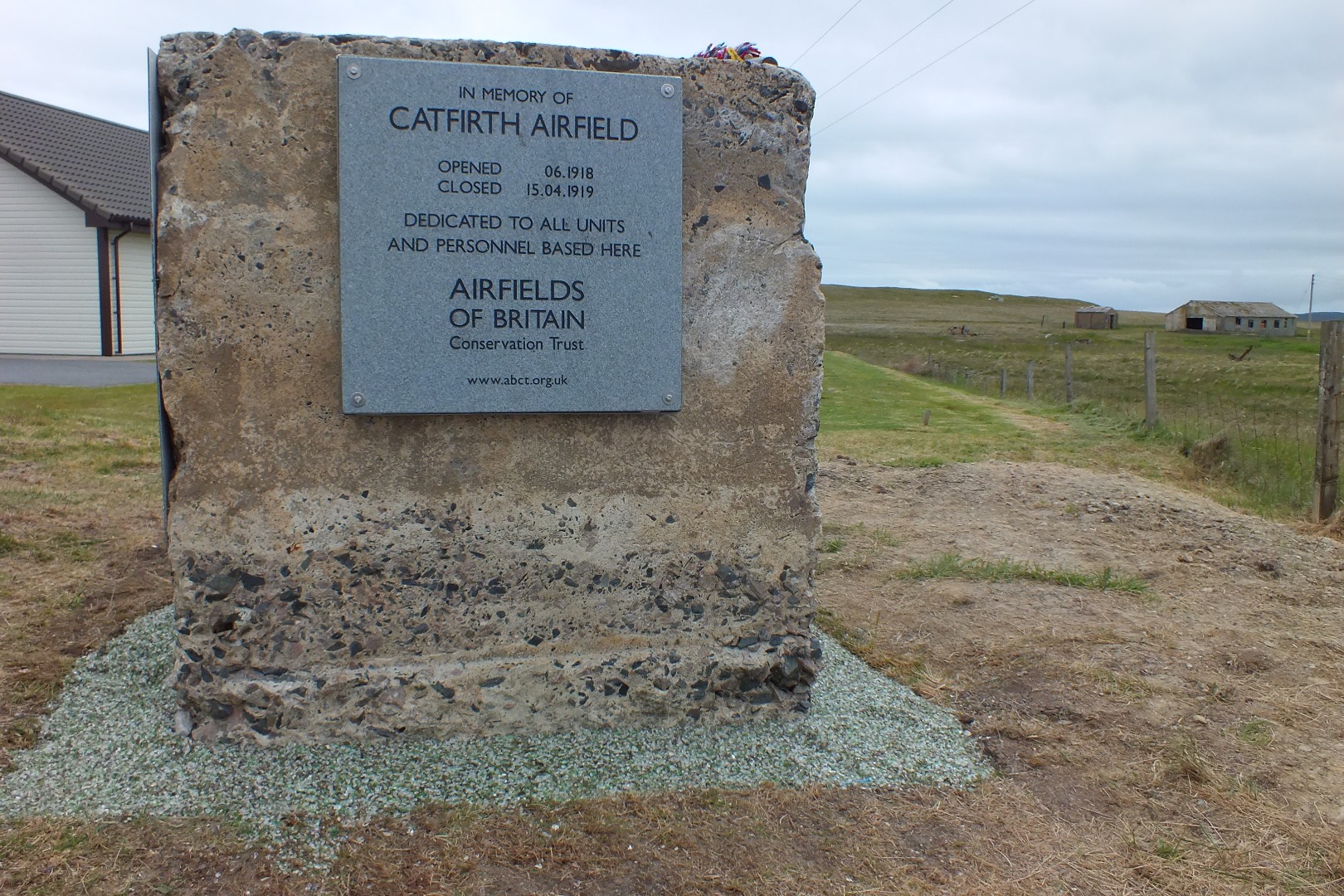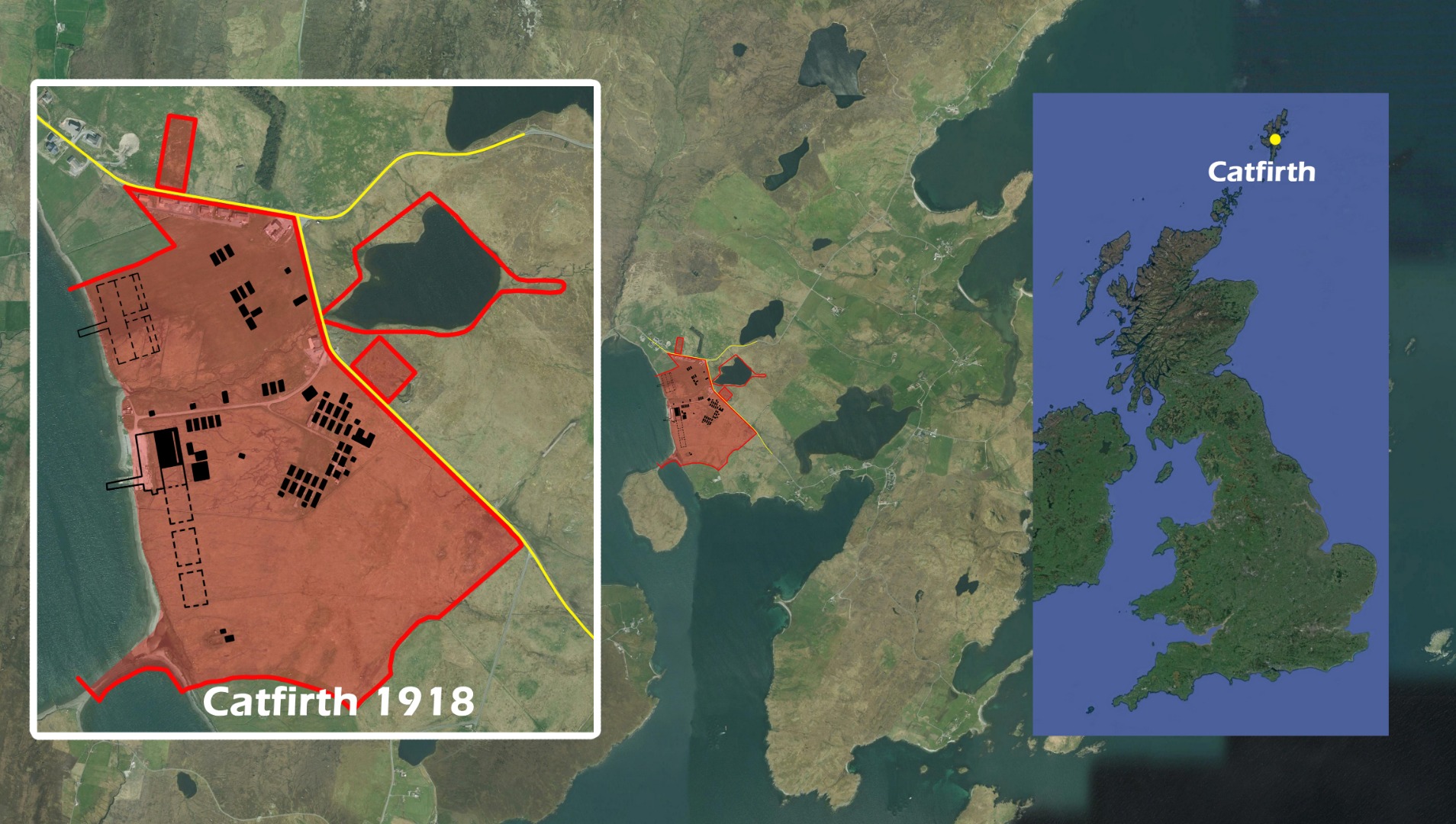 Plan of Catfirth, 1918. Courtesy of Ed Andrews